Podcast: Play in new window | Download | Embed
---
"The more you can be in this present moment and control what you can control, the better off you're going to be."

 Mike Lee
---
To be totally honest, I don't follow the pugilistic arts all that closely. But professional boxer barely describes this week's guest — a man who has faced stacked odds and overcome career-ending setbacks to meet the biggest moment of his life.
Ask him how he did it, and Mike Lee answers with conviction: it's all about mindset.
A professional light heavyweight boxer currently 21 – 0 with 11 knockouts, this Saturday, July 20th Mike will be fighting for his first world title against Caleb Plant — the current Undefeated IBF Super Middleweight World Champion. It's Mike's first fight in 13 months. On the other hand, Plant (18-0 with 10 knockouts) is fresh off his biggest victory. Suffice it to say, it's shaping up to be quite the bout. And it's all going down live on Fox PBC, live from the MGM Grand in Las Vegas.
Hardly your average fighter, what compels me about Mike is the unique path he's blazed to arrive at this place. This is a guy who studied business at Notre Dame, where he relaxed by reading The Wall Street Journal and watching CNBC. When he graduated in 2009 with a 3.8 GPA in finance, he was welcomed with lucrative opportunities on Wall Street. But then he takes the road less traveled, turning every job offer down to pursue a lifelong dream: winning Chicago's Golden Gloves.
He did just that. The following year, he went pro, winning his first two professional fights. The national spotlight shone bright. Endorsement contracts followed. The boxing world, it appeared, was his oyster.
You might say the rest is history. But that belies the severity of his next bout — a fight for his life that blindsided him outside the ring.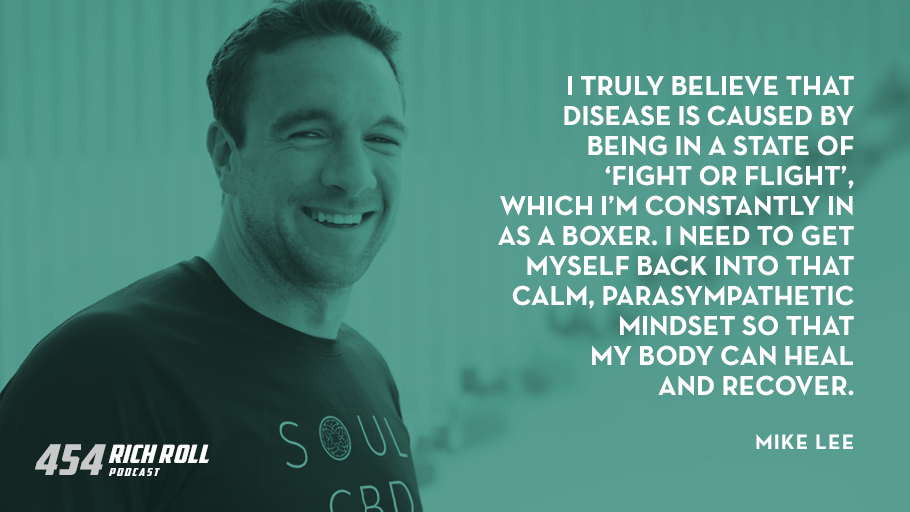 At the peak of his career, after knocking out Tyler Seever in 2012, Mike fell prey to a mysterious health condition that would bench him for over two years. Experiencing great pain in his joints, severe headaches and debilitating chronic fatigue, doctors struggled to determine the cause. Some believed it was psychological. Others prescribed a multitude of drugs, none of which resolved his underlying predicament. But all of them told him he would never fight again. The hospital bed had become home. His identity challenged, he suddenly felt worthless, succumbing to a deep depression.
Nonetheless, Mike never gave up hope. He committed to seeking alternative and non-traditional solutions, which culminated in a diagnosis: an auto-immune disease called Ankylosing Spondylitis. A version of arthritis, AS can be devastating both physically and mentally for anyone, let alone a professional athlete who pushes his body to the limit every day.
The path forward hasn't been easy. Mike wakes up in pain every day. But he's gone all in on this comeback. And that's something worth all of us getting behind.
Layered with life lessons and formative takeaways, this is a conversation about the value of perseverance. It's about deploying a potent mindset to keep your dream live, no matter the circumstances. It's about visualizing success. And it's about the importance of always giving back.
The visually inclined can watch our entire conversation on YouTube here: bit.ly/mikelee454 (please subscribe!) and the podcast is of course available on Apple Podcasts and Spotify.
An exemplary ambassador of sport, I really enjoyed Mike. I think you will too. And don't forget to tune in to Fox PBC this Saturday, July 20 to watch him put that mindset into action.
Peace + Plants,

Listen, Watch & Subscribe
Apple Podcasts | YouTube | Spotify | Stitcher | Google Podcasts
Thanks to this week's sponsors
Tommy John: We fixed men's underwear. Smart design and fabrics mean no more pulling at your pant line. Get comfortable with yourself. No Adjustment Needed. Hurry to tommyjohn.com/RICHROLL now for 20% off your first order!
Four Sigmatic: A superfood company popularizing medicinal mushrooms by incorporating them in delicious mainstream products like coffee and hot cocoa. Visit foursigmatic.com/roll and enter the promo code ROLL at the checkout and save 15% on EVERY order.
Outerknown: For the people and the planet, Outerknown was founded by pro surfer Kelly Slater to provide high quality, environmentally sustainable clothes that fit great and are made to endure. Visit: Outerknown.com today and enter promo code RICHROLL at checkout to receive 25% OFF your full price order.
Note: One of the best ways to support the podcast is to support the sponsors. For a complete list of all RRP sponsors and their respective vanity url's and discount codes, visit my Resources page and click "Sponsors".
Notable People Discussed:
Conor Dwyer: American competition swimmer, Olympic gold medalist and podcast guest
Kurt Sutter: screenwriter, director, producer, actor and podcast guest. He worked as a producer, writer, and / or director on The Shield*, Sons of Anarchy* and Southpaw*

Caleb Plant

: merican professional boxer who is the current IBF Super middleweight champion

Dr. Andrew Weil: celebrity doctor who is a physician, author, spokesperson, and broadly described "guru" of the alternative medical brands: holistic health and integrative medicine

Knute Rockne

: was a Norwegian-American football player and coach at the University of Notre Dame

Viktor Frankl: was an Austrian neurologist, psychiatrist, Holocaust survivor and author of: Man's Search For Meaning*
Tony Robbins: motivational speaker, personal finance instructor and self-help author

Andy Galpin, PhD

: Professor, PhD Human Bioenergetics, Muscle Physiology, Weightlifting, MMA, Scientist, author

Oscar De La Hoya

: former professional boxer who, in 2002, also became a boxing promoter and, in 2018, a mixed martial arts promoter

Dr. Joe Dispenza

: chiropractor, researcher, lecturer, New York Times bestselling author, expert on change, the brain, mind & human potential

Gabe Rangel: elite sports performance coach

Evander Holyfield

: former professional boxer; remains the only boxer in history to win the undisputed championship in two weight classes
Related Podcasts You Might Enjoy:
*Disclosure: Books and products denoted with an asterisk are hyperlinked to an affiliate program. We are a participant in the Amazon Services LLC Associates Program, an affiliate advertising program designed to provide a means for us to earn fees by linking to Amazon.com and affiliated sites.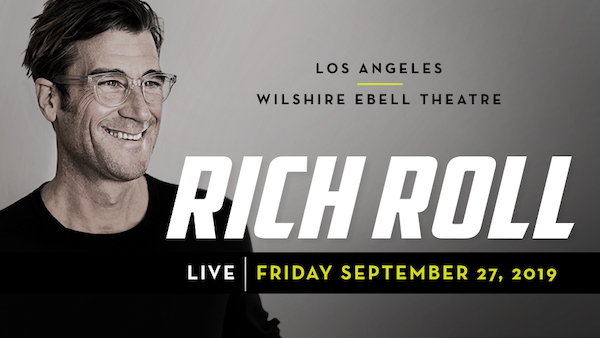 Thrilled to announce my first live show + podcast! Click here for tickets
 HOW CAN I SUPPORT THE PODCAST?
Tell Your Friends & Share Online!
Subscribe & Review:  iTunes | Spotify | Stitcher | Soundcloud | Google Podcasts
Donate: Check out our Patreon account
Download Our Free App: Now you can access, stream, download and share the entire RRP catalog in the palm of your hand on any iOS mobile device (iPhone, iPad and iPod Touch) with our mobile app. Never miss an episode, plus special announcements.
Support The Sponsors: One of the best ways to support the podcast is to support our sponsors. For a complete list of all RRP sponsors and their respective vanity url's and discount codes, visit my Resources page and click "Sponsors".