Podcast: Play in new window | Download | Embed
---

"In the midst of an ordinary training day, I try to remind myself that I am preparing for the extraordinary."

Shalane Flanagan
---
There are people that run.
There are others who run fast.
But few people on Earth run like the remarkable Shalane Flanagan. 
Over the course of her distinguished 16-year professional career, Shalane has made 4 consecutive Olympic teams, won an Olympic medal and set a variety of American records across a wide array of distances on both the track and the road.
To put her excellence in perspective, consider this: in 2010, she finished second at the prestigious New York City marathon — her very first 26.2 ever — clocking the best finish by an American female at that race in 20 years. She's also run the fastest time ever by an American woman at the Boston Marathon and in 2014 set her personal best in Berlin with a blazing 2:21.14, the second-fastest time ever by an American woman.
But what's truly unique about this assassin in compression socks is the extraordinary extent to which Shalane has distinguished herself across a multitude of distances & disciplines. On dirt, she's won collegiate national championships in cross-country. On the track, she's set American records at both the 3000 & 5000 meter distances. And on the road she's broken American records in both 10K & 15K and achieved two Olympic marathon berths, including her recent 6th place showing in Rio.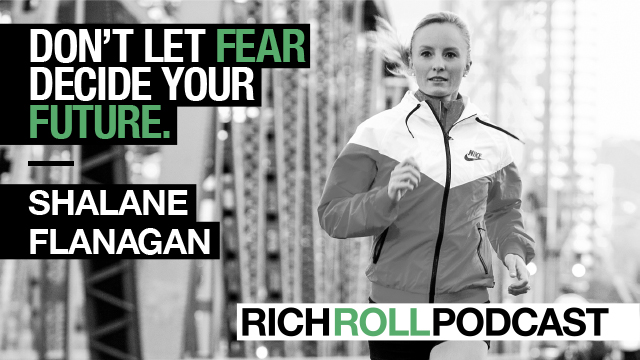 Beyond her extraordinary accomplishments and amidst all her obligations as the world's greatest running polymorph, Shalane finds herself today embarking on a new chapter — as a foster parent to twin teenage girls along with her husband Steve Edwards (a badass runner in his own right). And yet somehow, she still mustered the time to write a cookbook with her lifelong friend Elyse Kopecky – a former college cross-country teammate who left a career in digital marketing at Nike to become a chef, food writer, nutrition educator, and mom after studying culinary arts in New York and abroad.
The result of Shalane and Elyse's beautiful collaborative partnership is the newly minted New York Times' bestselling Run Fast Eat Slow*. Part culinary primer and part lifestyle manifesto, it's a beautiful whole foods, flavor-forward cookbook packed with nourishing and delicious recipes, nutritional wisdom and inspiring stories from two accomplished women you can't help but love. Women who believe and prove that you can be healthy and perform at your peak without counting calories, obsessing over protein, or restricting yourself to diets that do more harm than good.
As a quick aside to all my fellow passionate vegan friends (I love you), a disclaimer: Run Fast Eat Slow is not a 100% plant-based cookbook. Notwithstanding, the cookbook does contain plenty of great plant-based dishes as well as heaps of wisdom relative to cultivating a more conscious and deliberate relationship with the food we source, prepare and consume — subjects I think we can all get behind, irrespective of specific dietary preferences.
In this conversation, Shalane and Elyse impart loads of practical, experience-based advice, including: Shalane's specific training protocols, race day rituals, fueling strategies (her take on supplements might surprise you), recovery routines, mindset tactics and some of the common mistakes most runners make.
More specifically, topics explored include:
Shalane and Elyse's book collaboration
cultivating a healthy relationships with food
Shalane's upbringing & running versatility
learning to run faster and farther
the importance of social support
what Shalane calls goal adherence
1st NYC Marathon after Olympic bronze
Fartlek conditioning vs. aerobic pacing
training in tune with your body
Shalane's recovery routines
post-Olympic depression after London
the importance of cohesive training partners
2016 Olympic Trials
tactics learned to combat dehydration
the Olympic experience
daily nutrition tips for athletes
runner's remedies
race daily rituals/superstitions
But beyond the pragmatic takeaways, this is a conversation about the demands of excelling at the very highest echelon of elite athletics.
It's about how to maintain enthusiasm, focus and intensity in the face of extremely high stakes and acute adversity.
It's about finding the joy in the journey.
And its about empowering people to take better control of their nutrition and health.
It was a pleasure speaking to Shalane and Elyse. I sincerely hope you enjoy our exchange.
Peace + Plants,

Thanks to Alan Weiner for permission to use these great images of Shalane and Elyse. Check out his work at: alanweiner.com
Listen & Subscribe on iTunes | Soundcloud | Stitcher | GooglePlay
Limited spaces are still available for our next retreat — for info visit plantpowerworld.com
Check out Julie's new podcast divine throughline
Thanks to this week's sponsor:
MeUndies: The worlds most comfortable underwear! Whether you want a subscription or a single pair, head to MeUndies.com/ROLL to get free shipping (in the U.S. & Canada) and 20% off your first order.
SHOW NOTES
Shalane and Elyse's New York Times bestselling cookbook is available now: Run Fast. Eat Slow*. Find out if your city is next on their book tour at RunFastEatSlow.com.
Background, Context & Reference
Notable People Discussed In Today's Podcast
Related Podcasts You Might Enjoy
Thanks to Jason Camiolo for production, interstitial music and audio engineering; Chris Swan for production assistance & show notes; Shawn Patterson for graphics.
*Disclosure:Books and products denoted with an asterisk are hyperlinked to an affiliate program. We are a participant in the Amazon Services LLC Associates Program, an affiliate advertising program designed to provide a means for us to earn fees by linking to Amazon.com and affiliated sites.
The Plantpower Way  is available at these fine retailers!
Amazon  |  Barnes & Noble  |  IndieBound  |  Penguin
Are you a company interested in sponsoring the podcast? Click here to learn more & take our sponsor survey.
HOW CAN I SUPPORT THE PODCAST?
Tell Your Friends & Share Online!
Subscribe & Review:  iTunes | Stitcher | Soundcloud | TuneIn
Donate: Check out our brand new  Patreon account!
Download Our Free App! Now you can access, stream, download and share the entire RRP catalog in the palm of your hand on any iOS mobile device (iPhone, iPad and iPod Touch) with our mobile app. Never miss an episode, plus special announcements, discounts, giveaways. Already downloaded? Awesome. When you have a minute, and it feels right to you, do us a solid and give the app a review in the iTunes Store.