Podcast: Play in new window | Download | Embed
---
"Constant stimulation complicates our understanding of ourselves. The more options we have, the less willing we are to compromise what we want to be with somebody else."

Mark Manson
---
One day not long ago, I awoke to a bright orange book ubiquitously displayed everywhere I looked.
Provocatively titled The Subtle Art of Not Giving a F*ck, today's guest birthed a publishing sensation, custom tailored for click-bait embrace.
The title also made the book easy to dismiss. In fact, freely admit to downright refusing to read it. But it just would not go away. Not only did it top the New York Times bestseller list, the book stayed there. 6 million plus copies later, it still rests at #4 — a full 149 weeks since its publication.
So who is this Mark Manson guy?
Realizing that my reflexive reaction was perhaps misplaced, I finally relented. And was pleasantly surprised by what I discovered.
To be sure, the book is both contrarian and confrontational. Chock-a-block with f-bombs. But it's also surprisingly refreshing, upending the tired tropes of self-help with an intractable glee. Grappling with real issues, I relished Mark's unique voice — depth meets grit with an infectious philosophical sensibility.
Before he became a publishing juggernaut (his influence launching countless profanely titled copycat books), Mark began his writing career as a blogger. Sharing personal development advice that 'doesn't suck' (his words), he has amassed a devoted audience of 2 million monthly readers.
Dissecting our dysfunctional cultural relationship with money, entertainment and the internet, Mark's latest chart-topper, Everything Is F*cked: A Book About Hope is an equally compelling yet more mature follow up that deftly explores the perils of distraction, comfort and success.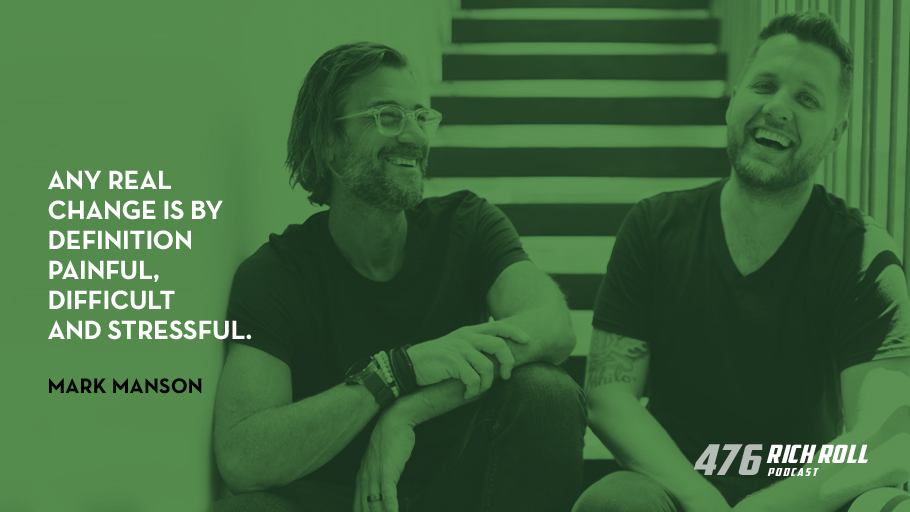 This is a conversation about what happens when you exceed your every ambition. What then?
Today we explore the high-altitude, existential crisis visited upon a young man who eclipsed his wildest dreams by age 32.
More specifically, we cover Mark's backstory as a blogger. We dissect the method to his various forms of madness. We discuss the enormous unexpected success of his first book. And the pressures that accompanied his skyward trajectory.
Ultimately, this is a dialog about our increasingly distracted world. It's about the soul erosion precipitated by too much comfort. And it's a sounding call to restore the foundation of human dignity.
You can watch it all go down on YouTube and as always, the audio version streams wild and free on Apple Podcasts and Spotify.
I really enjoyed my time with Mark — and left this conversation with great respect for his profoundly curious mind and finely honed insights on the human condition.
Peace + Plants,

Listen, Watch & Subscribe
Apple Podcasts | YouTube | Spotify | Stitcher | Google Podcasts
Thanks to this week's sponsors
Native: Safe, Effective Protection Against Odor & Wetness. For Men & Women. Deodorant that isn't a chemistry experiment – No Aluminum, Parabens, Phthalates Or Talc. Nontoxic Ingredients. Paraben Free. Aluminum Free. Lasts All Day. For 20% off your first purchase, visit nativedeodorant.com and use promo code ROLL during checkout!
Zip Recruiter: Search for jobs hiring in your area using ZipRecruiter's job search engine – the best way to find a job. To find jobs hiring near you and apply with just 1 click, visit: ziprecruiter.com/richroll
Outerknown: For the people and the planet, Outerknown was founded by pro surfer Kelly Slater to provide high quality, environmentally sustainable clothes that fit great and are made to endure. Visit: Outerknown.com today and enter promo code RICHROLL at checkout to receive 25% OFF your full price order.
Note: One of the best ways to support the podcast is to support the sponsors. For a complete list of all RRP sponsors and their respective vanity url's and discount codes, visit my Resources page and click "Sponsors".
Related Podcasts You Might Enjoy:
Thanks to Jason Camiolo for production, audio engineering, interstitial music and show notes; Margo Lubin and Blake Curtis for video, editing and graphics.  Theme music by Ana Leimma.
*Disclosure: Books and products denoted with an asterisk are hyperlinked to an affiliate program. We are a participant in the Amazon Services LLC Associates Program, an affiliate advertising program designed to provide a means for us to earn fees by linking to Amazon.com and affiliated sites.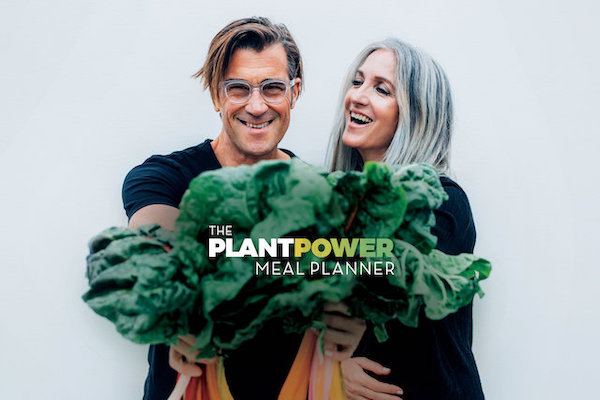 for 1000s of delicious, customized plant-based recipes & so much more, check out our Plantpower Meal Planner
 HOW CAN I SUPPORT THE PODCAST?
Tell Your Friends & Share Online!
Subscribe & Review:  iTunes | Spotify | Stitcher | Soundcloud | Google Podcasts
Donate: Check out our Patreon account
Download Our Free App: Now you can access, stream, download and share the entire RRP catalog in the palm of your hand on any iOS mobile device (iPhone, iPad and iPod Touch) with our mobile app. Never miss an episode, plus special announcements.
Support The Sponsors: One of the best ways to support the podcast is to support our sponsors. For a complete list of all RRP sponsors and their respective vanity url's and discount codes, visit my Resources page and click "Sponsors".