Podcast: Play in new window | Download | Embed
---

"In a world deluged by irrelevant information, clarity is power."

Yuval Noah Harari
---
What is the relationship between history and biology? What is the essential difference between Homo sapiens and other animals? Is there justice in history? Does history have a direction? Did people become happier as history unfolded? What ethical questions do science and technology raise in the 21st century?
These are the queries that compel Yuval Noah Harari — a man unafraid to tackle the biggest questions of our time.
For those unfamiliar, Yuval is a renown historian who received his PhD from the University of Oxford in 2002 and is currently a lecturer at the Department of History at the Hebrew University of Jerusalem.
But Yuval is best known as the author of three groundbreaking, massive bestsellers. Sapiens: A Brief History of Humankind* is a narrative of humanity's creation and evolution —a #1 international hit that explores the ways in which biology and history have defined us and enhanced our understanding of what it means to be "human." A worldwide sensation recommended by Barack Obama, Bill Gates and Mark Zuckerberg, Sapiens has sold over 15 million copies, been translated into nearly 50 languages, was listed on the Sunday Times bestseller list for over six months in paperback, and was a New York Times top 10 bestseller.
Whereas Sapiens peered into our past, Homo Deus: A Brief History of Tomorrow* tunes Yuval's perspicuity on his estimation of our species' future — specifically our quest to upgrade humans into gods. Within two years of publication, the book has sold in excess of four million copies and been translated into nearly 50 languages.
Yuval's latest work is 21 lessons For the 21st Century*, a probing and visionary investigation into today's most urgent issues as we move into the uncharted territory of the future. Here he stops to take the pulse of our current global climate, focusing on the biggest questions of the present moment: What is really happening right now? What are today's greatest challenges and choices? And what should we pay attention to?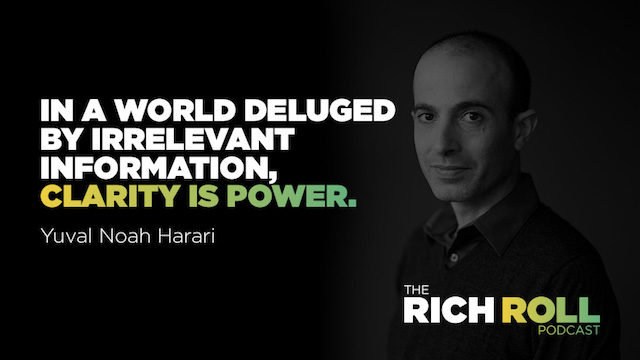 I can't adequately express the profound extent to which Yuval's work has impacted my perspective on humanity's past. The bizarre future that will undoubtedly reshape our species. And the unprecedented predicaments we currently face — acute problems that if not adequately solved will harken the end of humanity as we currently understand it.
Yuval's work is defined by his ability to see things clearly – with a distance and objectivity that provides a welcome and much needed expanse to explore big ideas.
It's a clarity he credits to meditation, a ritual he diligently practices two hours daily with an annual 60 day silent retreat.
Today I sit down with one of the world's great public intellectuals to explore these urgent questions — and what might befall humanity should should we fail to craft solutions — all through the clarity of Yuval's finely ground lens.
We discuss the problem of disinformation and distraction. How artificial intelligence is rapidly reshaping our world. The profound implications presented by convergent advances in both biotech and infotech. And why Big Data harkens the end of humanism.
We explore the problematic nature of our outdated education system. The importance of professional flexibility in the age of automation. Why clarity is the new superpower. And the practices Yuval relies upon to deploy his prodigious intellectual acumen.
I only had a tight hour with Yuval, so I couldn't probe as deeply as I would have preferred. But nonetheless this conversation is packed with plenty to ponder.
It was truly an honor to sit down with one of the great minds of the 21st century. I sincerely hope you enjoy this exchange as much as I enjoyed having it.
Peace + Plants,

Photo of Yuval by Olivier Middendorp
Listen, Watch & Subscribe
Apple Podcasts | YouTube | Soundcloud | Stitcher | Google Podcasts
Thanks to this week's sponsors
Hex Performance Detergent: Advanced cleaning power for today's laundry & the active among us. Eco-friendly, cruelty-free and packaged in biodegradable materials, HEX destroys bacterial odor, eliminates grime and sweat and prevents the stink from returning, all while increasing the lifespan of your fabric. For 20% off your purchase, go to hexperformance.com/richroll and use code richroll at checkout.
Fully: From the popular Jarvis adjustable standing desks to their every-which-way active office chairs, to their many movement supporting accessories — anti-fatigue mats, treadmill desks and more — Fully is all about helping you bring more movement, energy and joy to your work and life. To get your body moving in your workspace, visit: fully.com/RICHROLL.
MeUndies: The most comfortable undies you will ever put on! Try your first pair, risk free! If you don't love them, MeUndies will provide a full refund or exchange within 90 days for your first pair of undies, socks, and bralettes. No questions asked. First-time purchasers get 15% off and Free Shipping when you purchase any MeUndies at MeUndies.com/roll.
Show Notes
Check out Yuval's latest book: 21 Lessons for the 21st Century*
Background, Context & Reference
Notable People Discussed
 Related Podcasts You Might Enjoy
Thanks to Jason Camiolo for audio engineering, production, show notes and interstitial music; graphics by Margo Lubin and Blake Curtis. Theme music by Ana Leimma.
*Disclosure: Books and products denoted with an asterisk are hyperlinked to an affiliate program. We are a participant in the Amazon Services LLC Associates Program, an affiliate advertising program designed to provide a means for us to earn fees by linking to Amazon.com and affiliated sites.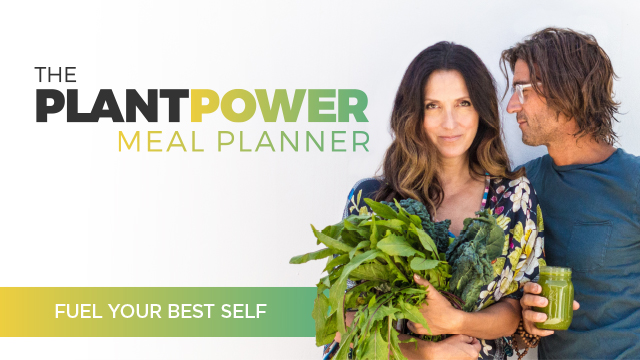 Are you a company interested in sponsoring the podcast? Click here to learn more & take our sponsor survey.
HOW CAN I SUPPORT THE PODCAST?
Tell Your Friends & Share Online!
Subscribe & Review:  iTunes | Stitcher | Soundcloud | TuneIn
Donate: Check out our Patreon account!
Download Our Free App! Now you can access, stream, download and share the entire RRP catalog in the palm of your hand on any iOS mobile device (iPhone, iPad and iPod Touch) with our mobile app. Never miss an episode, plus special announcements, discounts, giveaways. Already downloaded? Awesome. When you have a minute, and it feels right to you, do us a solid and give the app a review in the iTunes Store.