Podcast: Play in new window | Download | Embed
---
"I don't want to be 'the eating disorder recovery girl', I don't want to be 'the athlete'. This is just me. I'm super flawed, I'm super complex, just like everybody else out there."

Amelia Boone
---
Today's guest is lauded for her grit. And a preternatural ability to suffer.
Her name is Amelia Boone. And she is the most dominant & decorated female in the history of OCR (obstacle course racing).
Over the course of her storied athletic career, Amelia has amassed over 50 podiums and 30 victories. She is a Spartan Race World Champion and 3-time World's Toughest Mudder Champion. The ultimate weekend warrior, she's done all of this while balancing a full time career as a corporate attorney — first at the prestigious Skadden Arps law firm in Chicago and currently at Apple in Silicon Valley.
Dubbed 'The Queen of Pain', it's a career that's landed her magazine covers, major publication features, national television gigs, and a legion of adoring fans across the world.
But it's also a career that came with pressures that drained the fun out of competition. And a mask that obscured a deeper dysfunction lurking beneath the surface.
Amidst the celebration of Amelia as an unbreakable champion, prodded for her daily habits, morning routine and training regimen, she privately battled an obstacle more daunting than any race she'd endured: an eating disorder she kept hidden for the better part of two decades.
Today we celebrate Amelia not for her accolades, but for a different kind of courage — the vulnerability to face her disorder. Forge a path to wholeness. And change the way we talk about about a condition that debilitates millions.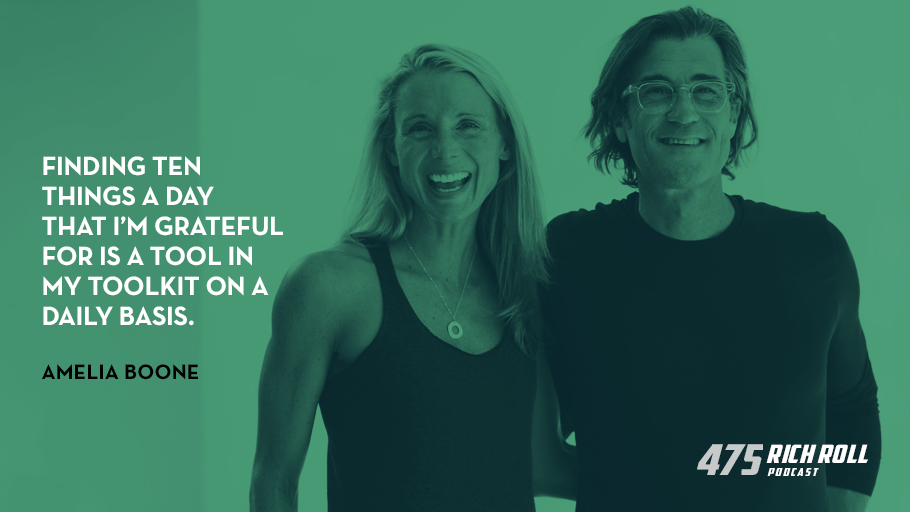 I first met Amelia a couple years ago. I freely admit my projection of her steely disposition intimidated me. But slowly she began sharing more openly and about her struggles, culminating in a vulnerable blog post that laid bare her protracted struggle. Her guilt. Her shame. Her honesty. Her courage.
The facade gone, I fell for the human. I wanted to help amplify her powerful message. Today I have that honor.
This is a conversation about the perniciousness and pervasiveness of eating disorders. And the path towards healing.
More specifically, we discuss the difference between an eating disorder and disordered eating. The distinction between anorexia and bulemia. And how Amelia's particular strain of this condition, known as 'relative energy deficiency in sport' (red-s), led to the many bone injuries that sidelined her athletic trajectory skyward.
We dive into the relationship between childhood trauma and eating disorders. The psychological consequences of starving one's self. The 'shame spiral' that perpetuates the condition. The denial she compartmentalized with Pop-Tarts. The clarity and courage required to seek treatment. What is required to build a strong foundation for long-term recovery. And advice for those who currently suffer.
A companion piece to my conversation with Dotsie Bausch (RRP 355), my hope is that this conversation — a must listen for anyone caught in the grips of this disorder — provides the necessary nuance and clarity to better understand an affliction that impacts over 30 million people in the US alone.
You can watch it all go down on YouTube and as always, the audio version streams wild and free on Apple Podcasts and Spotify.
If you are struggling with an eating disorder and are in need of support, please call the National Eating Disorders Association Helpline at 1-800-931-2237. For a 24-hour crisis line, text "NEDA" to 741741.
Final Note: This was recorded in late July. First, thank you for your patience. I know this episode is anticipated by many. And second, I'm happy to report that Amelia is back competing. Congrats Amelia for running 112 miles at last weekend's Big's Backyard Ultra!
I appreciate Amelia entrusting me with helping tell her story. It's an honor and privilege I don't take lightly.
Peace + Plants,

Listen, Watch & Subscribe
Apple Podcasts | YouTube | Spotify | Stitcher | Google Podcasts
Thanks to this week's sponsors
Athletic Greens: 75 Wholefood Sourced Ingredients, 5 Key Areas of Health, 10 years in development. The Delicious Daily Habit That Sets You Up For A Healthy Future. Healthy Daily Supplement. Invest In Your Health. No Compromises. Go to: athleticgreens.com/richroll and claim your special offer today: 20 FREE travel packs valued at $79 with your first purchase.
Grove Collaborative: The online marketplace that delivers all-natural & non-toxic home, beauty, and personal care products directly to you! For a limited time, listeners of The Rich Roll Podcast can get a free five piece Cleaning Set from Mrs. Meyer and Grove, valued at $30. Go to: www.grove.co/richroll
Squarespace: The easiest way to create a beautiful website, blog, or online store for you and your ideas. Save 10% at checkout when visit squarespace.com/richroll and use the offer code "RICHROLL" at checkout.
Note: One of the best ways to support the podcast is to support the sponsors. For a complete list of all RRP sponsors and their respective vanity url's and discount codes, visit my Resources page and click "Sponsors".
Related Podcasts You Might Enjoy:
Thanks to Jason Camiolo for production, audio engineering, interstitial music and show notes; Margo Lubin and Blake Curtis for video, editing and graphics.  Theme music by Ana Leimma.
*Disclosure: Books and products denoted with an asterisk are hyperlinked to an affiliate program. We are a participant in the Amazon Services LLC Associates Program, an affiliate advertising program designed to provide a means for us to earn fees by linking to Amazon.com and affiliated sites.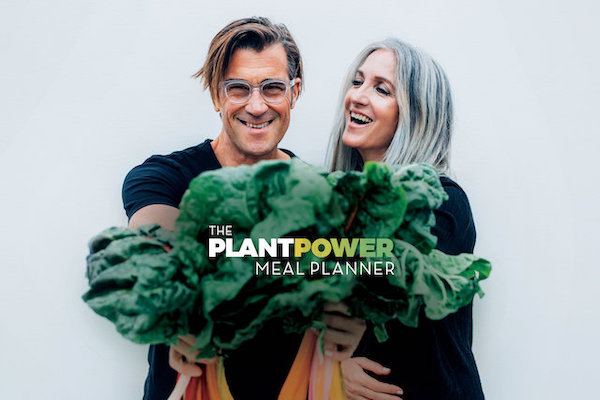 for 1000s of delicious, customized plant-based recipes & so much more, check out our Plantpower Meal Planner
 HOW CAN I SUPPORT THE PODCAST?
Tell Your Friends & Share Online!
Subscribe & Review:  iTunes | Spotify | Stitcher | Soundcloud | Google Podcasts
Donate: Check out our Patreon account
Download Our Free App: Now you can access, stream, download and share the entire RRP catalog in the palm of your hand on any iOS mobile device (iPhone, iPad and iPod Touch) with our mobile app. Never miss an episode, plus special announcements.
Support The Sponsors: One of the best ways to support the podcast is to support our sponsors. For a complete list of all RRP sponsors and their respective vanity url's and discount codes, visit my Resources page and click "Sponsors".