Podcast: Play in new window | Download | Embed
---

"You can't write until you do."

James Altucher
---
When someone fires off a long list of occupations in conversation, my instinct tells me that person probably isn't great at any of them.
James Altucher is not that guy.
A hugely successful blogger, podcaster, public speaker, stand up comic, investor, entrepreneur and former VC & hedge fund manager with eighteen books to his name — including the Wall Street Journal bestseller Choose Yourself* (my personal favorite) — James is an abundantly talented polymath impacting millions of people across the world with his wry wit and often counter-intuitive ideas, all delivered with a perfect mix of intelligent insight, relatable self-deprecation and perfect comedic timing.
Oh yeah, he's also a nationally ranked chess master.
Returning for his third appearance on the podcast, James is one of the smartest and most interesting intellects I know — a tremendously inspiring thinker with compelling, often controversial ideas on everything from college (don't go), career (create your own), creativity (generate 10 new ideas every day) and finances (he's made millions and lost millions several times over).
What I find most captivating and irresistable about James is his courageous sincerity —  the willingness to write with such incredible honesty and vulnerability. It's not only laudable, it's the connective glue that keeps his 20 million readers hooked.
In accordance with his mantra that you can't write until you do, James puts his theories into action. Case in point? To explore minimalism he gave away all of his possessions save 15 items stuffed in a modest-sized duffle bag, and couch-surfed AirBnB's for almost two years — an adventure that landed him on the front page of the Sunday New York Times Styles section.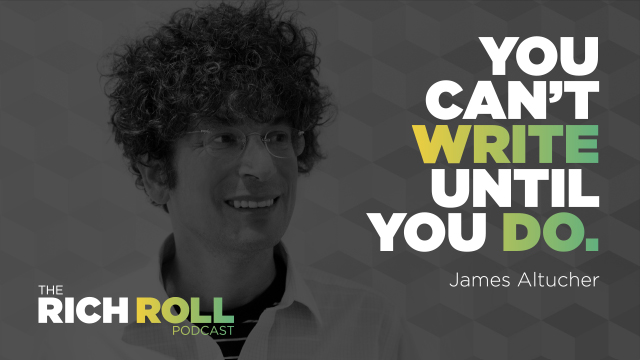 A ubiquitous presence on the internet, James and his writing have appeared in major media outlets including the Wall Street Journal, The New York Times, The New York Observer, Techcrunch, The Financial Times, Yahoo Finance, CNBC and others. His blog, JamesAltucher.com, has attracted more than 20 million readers since its launch in 2010. The James Altucher Show debuted as the #1 podcast on all of iTunes in 2014 and regularly appears in the top 100 podcasts on iTunes.
Equal parts peer, friend and mentor, James is someone I could literally talk to all day about any subject. So it's no surprise that this conversation is wide-ranging, traversing everything from what makes a great podcast to his thoughts on crypto currency. In between, we cover his exploits with minimalism, his opinions on education and his recent adventures immersed in the world of stand up comedy.
I love James. I hope you enjoy the conversation as much as I enjoyed having it.
Peace + Plants,

Listen, Watch & Subscribe
Apple Podcasts | YouTube | Soundcloud | Stitcher | GooglePlay
Thanks to this week's sponsors
Health IQ: Life insurance for the active and healthy! Don't overpay for life insurance every again. To learn more and get a free quote, go to HealthIQ.com/ROLL
MeUndies: This Valentine's season, get 20% off your matching pair of the softest underwear you will ever wear, Free Shipping, and a 100% Satisfaction Guarantee when you visit MeUndies.com/roll
Audible: With more than 180,000 audiobooks and spoken-word audio products, you'll find what you're looking for. Rich Roll listeners are entitled to a FREE audiobook and 30-day trial today by signing up at audible.com/richroll
Note: One of the best ways to support the podcast is to support the sponsors. For a complete list of all RRP sponsors and their respective vanity url's and discount codes, visit my Resources page and click "Sponsors".
Show Notes
Background, Context & Reference
Notable Books Discussed
Notable People Discussed
Related Podcasts You Might Enjoy
Thanks to Jason Camiolo for production, audio engineering and show notes; Shawn Patterson for graphics; and Michael Gibson for videography. Theme music by Ana Leimma.
*Disclosure: Books and products denoted with an asterisk are hyperlinked to an affiliate program. We are a participant in the Amazon Services LLC Associates Program, an affiliate advertising program designed to provide a means for us to earn fees by linking to Amazon.com and affiliated sites.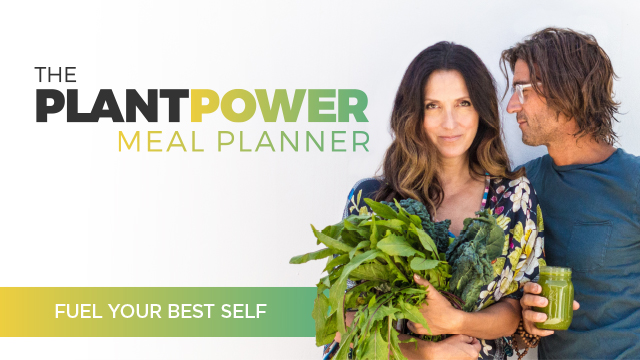 Are you a company interested in sponsoring the podcast? Click here to learn more & take our sponsor survey.
HOW CAN I SUPPORT THE PODCAST?
Tell Your Friends & Share Online!
Subscribe & Review:  iTunes | Stitcher | Soundcloud | TuneIn
Donate: Check out our Patreon account!
Download Our Free App! Now you can access, stream, download and share the entire RRP catalog in the palm of your hand on any iOS mobile device (iPhone, iPad and iPod Touch) with our mobile app. Never miss an episode, plus special announcements, discounts, giveaways. Already downloaded? Awesome. When you have a minute, and it feels right to you, do us a solid and give the app a review in the iTunes Store.
Support The Sponsors: One of the best ways to support the podcast is to support our sponsors. For a complete list of all RRP sponsors and their respective vanity url's and discount codes, visit my Resources page and click "Sponsors".