Podcast: Play in new window | Download | Embed
---
"There's no one magical thing you do and then have stillness. It's a process."

Ryan Holiday
---
He's best known for popularizing Stoicism — an ancient philosophical yet highly practical operating system he pioneered to mainstream, modern adoption.
In his latest turn, Ryan Holiday expands his lens East.
In pursuit of shared wisdom across ancient Buddhist, Muslim, Hindu, Hebrew, Greek, Christian and Epicurean traditions, he discovered one essential truth — that inner peace is essential to a life of purpose, meaning and fulfillment.
Ryan calls it stillness — to be steady while the world spins around you.
A crucial characteristic of all great leaders, thinkers, artists, athletes and visionaries, it's a practice to transcend the stress of everyday life. An antidote to the distractions of our fast-paced world. And the ultimate path to meaning, contentment, and excellence in a world that needs more of it than ever.
For those unfamiliar, Ryan is an autodidact who dropped out of college at 19, maturing into one of the most important thinkers of his generation. Now 32, he is a media strategist, prolific writer and public speaker with six perennial bestselling books to his name, including Ego Is The Enemy, The Obstacle Is The Way, and Conspiracy. 
Making the digestible case for why slowing down is the secret weapon for charging ahead, Ryan's latest release — aptly titled Stillness Is The Key (hitting bookstores everywhere this week) — is your next must read and read again primer on living your best life.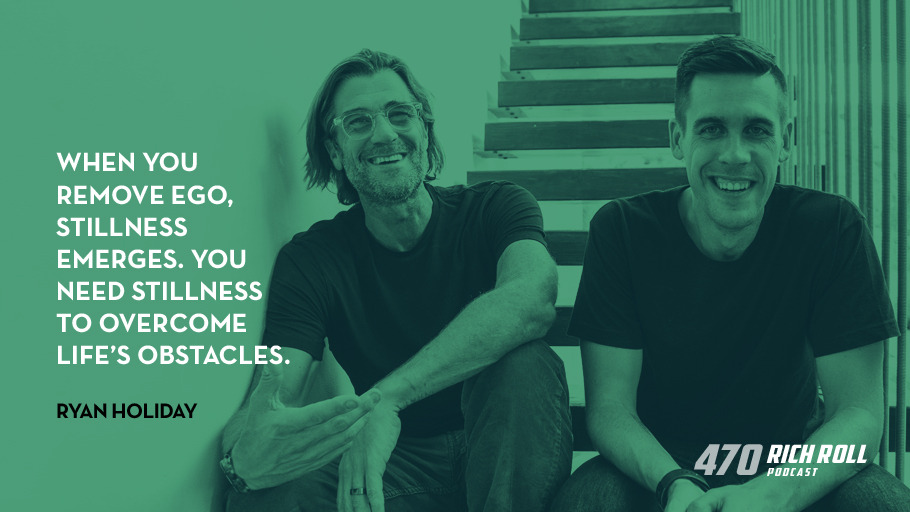 Returning for this third appearance on the podcast (check out RRP #168 and #239), today we explore the essential elements of stillness — and its limitless applications for profound personal self-improvement.
Want to avoid distractions? Develop greater insight? Unlock creativity? Improve your decision making? Better your parenting skills? Enhance athletic performance?
The incredible power and practicality of cultivating placidity in our increasingly turbulent, tumultuous, reactive, distraction monopolized lives simply cannot be overstated.
Stillness is the key.
You can watch it all go down on YouTube. And as always, the conversation streams wild and free on Apple Podcasts and Spotify.
I have great fondness for this human. I absolutely love this exchange. And sincerely hope you do as well.
Peace + Plants,

Listen, Watch & Subscribe
Apple Podcasts | YouTube | Spotify | Stitcher | Google Podcasts
Thanks to this week's sponsors
Calm: The #1 App for Meditation and Sleep with 100+ guided meditations covering anxiety, focus, stress, sleep, relationships and more. Plus 7-day and 21-day programs for both beginner and advanced users. For a limited time, my listeners can get 25% off a Calm Premium subscription at Calm.com/richroll. It includes unlimited access to ALL of Calm's amazing content. Get started today.
Harrys.com: A superior shave at an affordable price. Visit harrys.com/ROLL to redeem your Harry's Trial Set, which comes with a razor, five-blade cartridge, shaving gel, and post shave gel. All you pay is shipping.
Ten Thousand: The World's Most Durable Training Shorts. Built for Your Needs. Designed for Performance. Exclusive for Rich Roll listeners – try a pair for free to see what makes these training shorts better than any others at tenthousand.cc/richroll. Every order gets free shipping, free exchanges and free returns.
Note: One of the best ways to support the podcast is to support the sponsors. For a complete list of all RRP sponsors and their respective vanity url's and discount codes, visit my Resources page and click "Sponsors".
Related Podcasts You Might Enjoy:
Thanks to Jason Camiolo for production, audio engineering, interstitial music and show notes; Margo Lubin and Blake Curtis for video, editing and graphics.  Theme music by Ana Leimma.
*Disclosure: Books and products denoted with an asterisk are hyperlinked to an affiliate program. We are a participant in the Amazon Services LLC Associates Program, an affiliate advertising program designed to provide a means for us to earn fees by linking to Amazon.com and affiliated sites.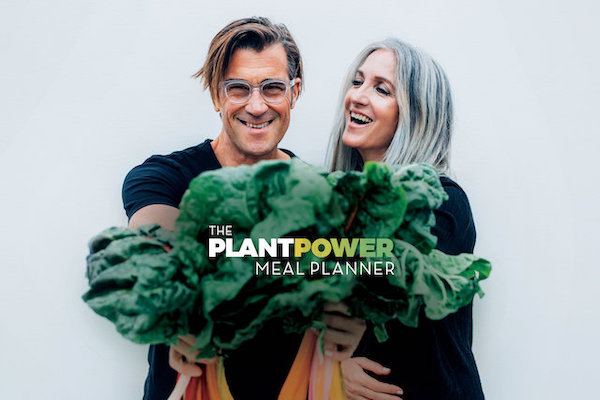 for 1000s of delicious, customized plant-based recipes & so much more, check out our Plantpower Meal Planner
 HOW CAN I SUPPORT THE PODCAST?
Tell Your Friends & Share Online!
Subscribe & Review:  iTunes | Spotify | Stitcher | Soundcloud | Google Podcasts
Donate: Check out our Patreon account
Download Our Free App: Now you can access, stream, download and share the entire RRP catalog in the palm of your hand on any iOS mobile device (iPhone, iPad and iPod Touch) with our mobile app. Never miss an episode, plus special announcements.
Support The Sponsors: One of the best ways to support the podcast is to support our sponsors. For a complete list of all RRP sponsors and their respective vanity url's and discount codes, visit my Resources page and click "Sponsors".