Podcast: Play in new window | Download | Embed
---
"Music is mystical. At the beginning, you don't even know why. You just feel. Then you hit a point when you forget that feeling and you have to meet it again."

Rodrigo Sánchez
---
It's one thing to be an artist. But to become a successful creative — revered for your art — is quite another thing altogether.
Even more rare are the few who deftly navigate the vicissitudes of an acclaimed artistic career (or any career for that matter), with a highly conscious, devotional approach.
Musicians Rodrigo Sánchez and Gabriela Quintero — popularly known as the Mexican acoustic rock guitar duo Rodrigo y Gabriela — are not only incredible masters of their craft, they fully embody this ethos. It's a sensibility that has carried them from obscurity in Mexico. To busking on Grafton Street in Dublin. And ultimately to playing premier sold out venues all across the globe.
Along the way, Rod & Gab have performed at the White House for the Obamas. They've collaborated on film scores with world renowned composers like Hans Zimmer. And lent their talents to television shows like Breaking Bad — all while staying true to themselves and their utterly unique Metallica meets Flamenco artistic sensibility.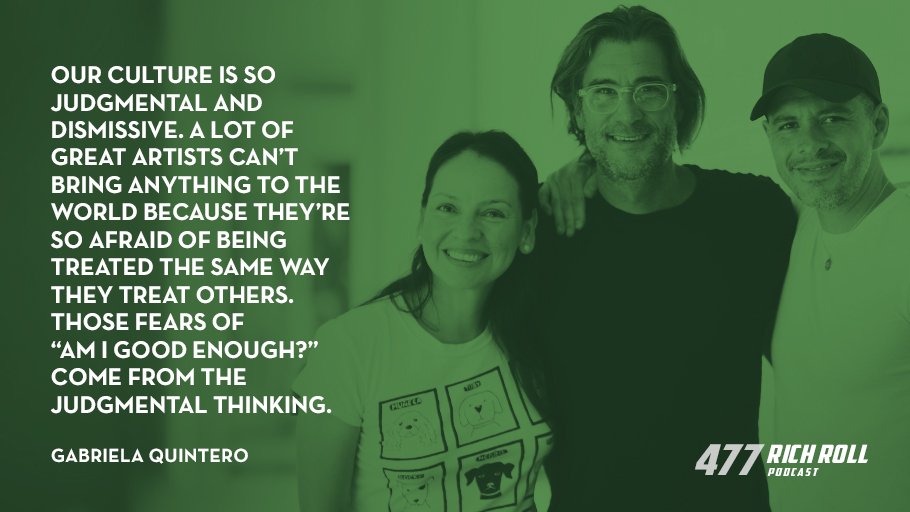 For those unfamiliar with this dynamic duo, prepare to be amazed.
I had the good fortune to witness them perform live at the Greek Theatre in Los Angeles the night before this conversation. Unlike anything I had previously seen or heard, it was a transcendent experience that defies attempts to adequately describe.
Fortunately, I don't have to. Today, in addition to the quality conversations you've come to expect with this show, we expand the format to weave a mini-concert into the experience — a rare treat certain to delight.
Beyond the acoustic wall of sound, this is a conversation about a creative spark that began with heavy metal roots in Mexico City. It's about how busking on the streets of Dublin led to a huge break. And the extraordinary career that followed.
We discuss the influences and evolution of Rod and Gab's unique style. The importance of mastery in their musicianship and personal lives. And we explore the role meditation, spirituality and veganism has played in their self and career development.
Gab and Rod call it Mettavolution.
Intercut with live performance, along the way they share amazing stories. What it was like playing Letterman. Performing for the Obamas. And working on big Hollywood films like Pirates of the Caribbean.
Lastly, this is an episode you're going to want to watch on YouTube. It's one thing to hear Rod & Gab perform. But it's another thing altogether to observe their mastery in motion. To bear witness, visit bit.ly/rodrigoygabriela477
I'm in love with these two. I'm super excited to share their unique gifts with you today. And I sincerely hope you enjoy this experimental twist on my typical format.
Peace + Plants,

Listen, Watch & Subscribe
Apple Podcasts | YouTube | Spotify | Stitcher | Google Podcasts
Thanks to this week's sponsors
Native: Safe, Effective Protection Against Odor & Wetness. For Men & Women. Deodorant that isn't a chemistry experiment – No Aluminum, Parabens, Phthalates Or Talc. Nontoxic Ingredients. Paraben Free. Aluminum Free. Lasts All Day. For 20% off your first purchase, visit nativedeodorant.com and use promo code Roll during checkout!
Four Sigmatic: A superfood company popularizing medicinal mushrooms by incorporating them in delicious mainstream products like coffee and hot cocoa. Visit foursigmatic.com/roll and enter the promo code ROLL at the checkout and save 15% on EVERY order.
StrideHealth: The first health insurance recommendation engine tuned & tailored to the life of the individual. Find the perfect health plan for you. Just go to stridehealth.com/richroll. It's easy coverage in 10 minutes or less, built just for people like us.
Note: One of the best ways to support the podcast is to support the sponsors. For a complete list of all RRP sponsors and their respective vanity url's and discount codes, visit my Resources page and click "Sponsors".
Related Podcasts You Might Enjoy:
Thanks to Jason Camiolo for production, audio engineering, interstitial music and show notes; Margo Lubin and Blake Curtis for video, editing and graphics.  Theme music by Ana Leimma.
*Disclosure: Books and products denoted with an asterisk are hyperlinked to an affiliate program. We are a participant in the Amazon Services LLC Associates Program, an affiliate advertising program designed to provide a means for us to earn fees by linking to Amazon.com and affiliated sites.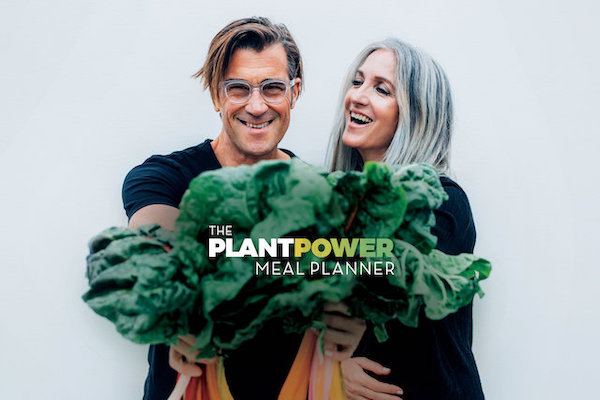 for 1000s of delicious, customized plant-based recipes & so much more, check out our Plantpower Meal Planner
 HOW CAN I SUPPORT THE PODCAST?
Tell Your Friends & Share Online!
Subscribe & Review:  iTunes | Spotify | Stitcher | Soundcloud | Google Podcasts
Donate: Check out our Patreon account
Download Our Free App: Now you can access, stream, download and share the entire RRP catalog in the palm of your hand on any iOS mobile device (iPhone, iPad and iPod Touch) with our mobile app. Never miss an episode, plus special announcements.
Support The Sponsors: One of the best ways to support the podcast is to support our sponsors. For a complete list of all RRP sponsors and their respective vanity url's and discount codes, visit my Resources page and click "Sponsors".