Podcast: Play in new window | Download | Embed
---

"Our kids don't need the burden of our happiness on top of theirs."

KJ Dell'Antonia
---
As every parent will attest, it's so easy to sublimate one's self care for the interest of a child's needs – it's basically programmed into our DNA.
Intellectually we understand you can't truly take care of another unless you attend to your own well-being first. But this idea runs counter to every parental instinct, making it very difficult to practice this important principle. It feels selfish. But our selfless intentions, albeit good, can lead us astray. Not only do they undermine our well-being, they're not in our kids' interest either — because an unhappy parent does not a happy child make.
This is a solid solid life lesson, whether you have children or not.
So let's talk about it. While the vast majority of parenting advice focuses on raising happy children, today's conversation flips the lens to concentrate on the radical, almost verboten subject of how to be a happier parent.
To walk us through this hornet's nest is KJ Dell'Antonia, a former New York Times reporter who wrote and edited the Motherlode blog from 2011-2016 and was a contributing editor to the Well Family section from 2016-2017.
In addition, KJ co-hosts the #AmWriting podcast with parenting expert Jessica Lahey, author of The Gift of Failure* (and former amazing podcast guest) and recently authored the new, aptly titled book How To Be A Happier Parent*, a delightfully instructive, solution-packed, and research-backed primer aimed at helping parents find more happiness and joy in their day to day lives.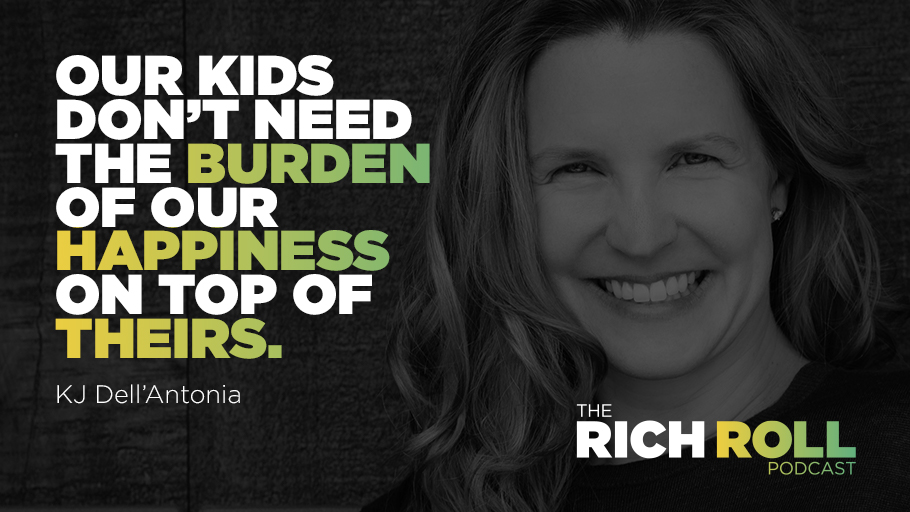 This is a very fun conversation loaded with practical advice and easy-to-implement take-aways for the parents among us. But even if you don't have children, there is plenty of wisdom here to mine. The principles discussed are applicable to all, irrespective of your child-rearing status.
Because more than anything, this is a discourse on a crucial aspect of happiness we all share: self-care.
Specific topics covered include how we can all do more by doing less (something I really need to work on).
We discuss the problem spots that cause parents the most grief, with very small and doable steps to create a family life that serves as a pleasurable refuge rather than another stress point.
We talk about the importance of promoting self-sovereignty in ourselves and our children so they mature into happy, independent self-regulators.
And it's a conversation about what family is really all about: not just churning out great kids on a success trajectory, but joy.
It was a joy spending time with KJ. My hope is that you feel the same and leave this conversation with ample fuel to better the quality of your life and family.
For the visually inclined you can watch it all go down here: bit.ly/richandkj
Peace + Plants,

Portraits by Reece Robinson
Listen, Watch & Subscribe
Apple Podcasts | YouTube | Soundcloud | Stitcher | Google Podcasts
Thanks to this week's sponsors
MeUndies: The most comfortable undies you will ever put on! Try your first pair, risk free! If you don't love them, MeUndies will provide a full refund or exchange within 90 days for your first pair of undies, socks, and bralettes. No questions asked. First-time purchasers get 15% off and Free Shipping when you purchase any MeUndies at MeUndies.com/roll.
Hex Performance Detergent: Advanced cleaning power for today's laundry & the active among us. Eco-friendly, cruelty-free and packaged in biodegradable materials, HEX destroys bacterial odor, eliminates grime and sweat and prevents the stink from returning, all while increasing the lifespan of your fabric. For 20% off your purchase, go to hexperformance.com/richroll and use code richroll at checkout.
Zip Recruiter: Search for jobs hiring in your area using ZipRecruiter's job search engine – the best way to find a job. To find jobs hiring near you and apply with just 1 click, visit: ziprecruiter.com/richroll
SHOW NOTES
Check out KJ's new book: How to be a Happier Parent: Raising a Family, Having a Life, and Loving (Almost) Every Minute*
Background, Context & Reference:
Notable People Discussed in today's podcast:
Jessica Lahey: N.Y. Times / Atlantic writer & author of The Gift of Failure*, co-host of  #AmWriting with Jess & KJ and podcast guest
Susan David, PhD: award-winning Psychologist on the faculty of Harvard Medical School, author of Emotional Agility: Get Unstuck, Embrace Change, and Thrive in Work and Life* and podcast guest
Gretchen Rubin: host of the Happier with Gretchen Rubin podcast, NYT bestselling author and podcast guest

Lisa Damour, PhD

: psychologist, best-selling author, monthly New York Times columnist, and regular contributor to CBS News
Related Podcasts You Might Enjoy:
Thanks to Jason Camiolo for audio engineering, production and show notes; graphics by Margo Lubin and Blake Curtis. Portraits by Reece Robinson. Theme music and interstitial music by Ana Leimma.
*Disclosure: Books and products denoted with an asterisk are hyperlinked to an affiliate program. We are a participant in the Amazon Services LLC Associates Program, an affiliate advertising program designed to provide a means for us to earn fees by linking to Amazon.com and affiliated sites.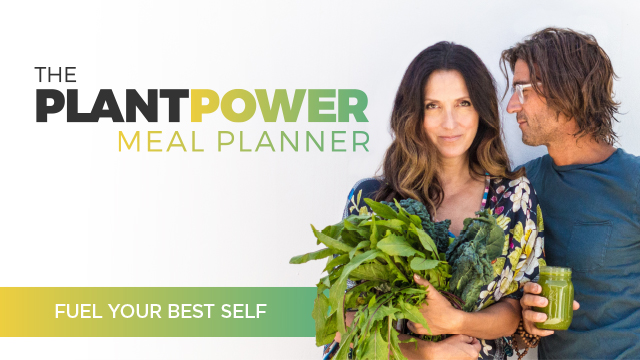 Are you a company interested in sponsoring the podcast? Click here to learn more & take our sponsor survey.
HOW CAN I SUPPORT THE PODCAST?
Tell Your Friends & Share Online!
Subscribe & Review:  iTunes | Stitcher | Soundcloud | TuneIn
Donate: Check out our Patreon account!
Download Our Free App! Now you can access, stream, download and share the entire RRP catalog in the palm of your hand on any iOS mobile device (iPhone, iPad and iPod Touch) with our mobile app. Never miss an episode, plus special announcements, discounts, giveaways. Already downloaded? Awesome. When you have a minute, and it feels right to you, do us a solid and give the app a review in the iTunes Store.