Podcast: Play in new window | Download | Embed
---
"If parents back off the pressure and anxiety over grades and achievement and focus on the bigger picture—a love of learning and independent inquiry—grades will improve and test scores will go up."

Jessica Lahey
---
We all want what's best for our kids.
So we roll up our sleeves and insert ourselves in their education, pitching in on homework and managing school projects. We stimulate them with an endless revolving door of activities. We do what we can to foster good grades, college application-worthy experiences and self-esteem. Along the way, we celebrate victories as if they were our own. And swoop in to protect when things go south.
The instinct is laudable: set up our children for success, by any means necessary.
But what if we have it all wrong? What if all this hyper-competitive, overly-protective micro-management is doing more harm than good?
As a parent of young girls, I desperately want to do everything I can to serve their long-term interests. To learn more, I sat down with educator, writer and speaker Jessica Lahey (@jesslahey). A graduate of the University of Massachusetts with a J.D. concentrating on juvenile and education law from the University of North Carolina School of Law, Jessica is an an English and writing teacher, correspondent for the Atlantic, commentator for Vermont Public Radio, and writes the "Parent-Teacher Conference" column for the New York Times.
She is also the author of the New York Times bestselling book, The Gift of Failure: How the Best Parents Learn to Let Go So Their Children Can Succeed* (highly recommend for parents) and if that's not enough, she also explores writing and creativity on #AmWriting, a podcast she co-hosts with KJ Dell'Antonia, a columnist and contributing editor for the New York Times' Well Family.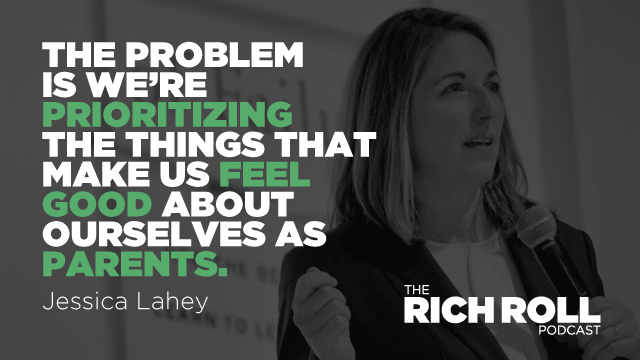 Specific topics discussed include:
the critical difference between grades and learning
differentiating between confidence vs. competence
the perils of "fixed mindsets"
the nature of what motivates true learning
the negative implications of over-parenting, rescuing, enmeshment & hovering; and
effective strategies to cultivate your child's long-term interests
ultimately its about how to best parent your child to maximize their learning and set them up for long term success.
If you are a parent, this episode is a must listen. If you don't have kids, you will nonetheless find Jessica's powerful insights on the psychology of motivation and the mechanisms that promote learning absolutely invaluable and applicable to each and every one of us.
I sincerely hope you enjoy the exchange.
Peace + Plants,

Listen & Subscribe on iTunes | Soundcloud | Stitcher
Join us for our next retreat in Italy, May 20-27 — for info visit: plantpowerworld.com
Thanks to this week's sponsors:
MeUndies: The world's most comfortable underwear! Visit MeUndies.com/ROLL to get free shipping (in the U.S. & Canada) and 20% off your first pair.
Harrys.com: A superior shave at an affordable price. Friends of the Rich Roll Podcast can visit Harrys.com/ROLL to redeem your Free Trial Set, which comes with a razor, five-blade cartridge, shaving gel, and post shave gel. All you pay is just shipping.
*Disclosure:Books and products denoted with an asterisk are hyperlinked to an affiliate program. We are a participant in the Amazon Services LLC Associates Program, an affiliate advertising program designed to provide a means for us to earn fees by linking to Amazon.com and affiliated sites.
The Plantpower Way  is available at these fine retailers!
Amazon  |  Barnes & Noble  |  IndieBound  |  Penguin
Are you a company interested in sponsoring the podcast? Click here to learn more & take our sponsor survey.
HOW CAN I SUPPORT THE PODCAST?
Tell Your Friends & Share Online!
Subscribe & Review:  iTunes | Stitcher | Soundcloud | TuneIn
Donate: Check out our Patreon account!
Download Our Free App! Now you can access, stream, download and share the entire RRP catalog in the palm of your hand on any iOS mobile device (iPhone, iPad and iPod Touch) with our mobile app. Never miss an episode, plus special announcements, discounts, giveaways. Already downloaded? Awesome. When you have a minute, and it feels right to you, do us a solid and give the app a review in the iTunes Store.