Podcast: Play in new window | Download | Embed
---

"The truth is the teacher. If I just tell the truth, it will have a message."

Jedidiah Jenkins
---
The late Anthony Bourdain once said, "Travel changes you. As you move through this life and this world you change things slightly, you leave marks behind, however small. And in return, life – and travel – leaves marks on you. Most of the time, those marks – on your body or on your heart – are beautiful. Often, though, they hurt."
I think this quote beautifully captures the ethos of today's conversation. Travel as an agitator of self-understanding. A template to deeply explore the deep intertwined relationship that lives and breathes in that beautiful space between adventure and identity.
Our cipher for this transcendent voyage — how exterior horizons influence scrutiny of our interior landscape — is many things: author, global adventurer, social entrepreneur, human rights activist, lawyer, filmmaker, and magazine publisher.
But labels fail to capture what makes Jedidiah Jenkins special. Let's just call him beautiful human.
I can't quite recall how today's guest first came across my radar. What I do remember is happening upon his rather stunning Instagram feed as he neared the end of a spectacular bicycle-powered journey that took him from Oregon to Patagonia.
Each photograph more arresting than the one prior, every image conveyed it's own story that perfectly informed an engaging larger narrative. But it's Jedidiah's accompanying entries — beautifully composed, contemplative and quite poetic — that set his feed apart. Writings themed less by place than interior geography, it's Instagram as dynamic journal — an experiment in blogging that camps out hundreds of miles beyond any travelogue, blog or vlog you've ever before seen.
I was hypnotized. Who is this guy?
A graduate of the USC School of Cinematic Arts and Pepperdine University School of Law, Jedidiah began his professional career as one of the founding leaders of Invisible Children, the small non-profit that overnight became world renown courtesy of a little social justice campaign you might have heard of called #Kony2012– a campaign that redefined internet virality.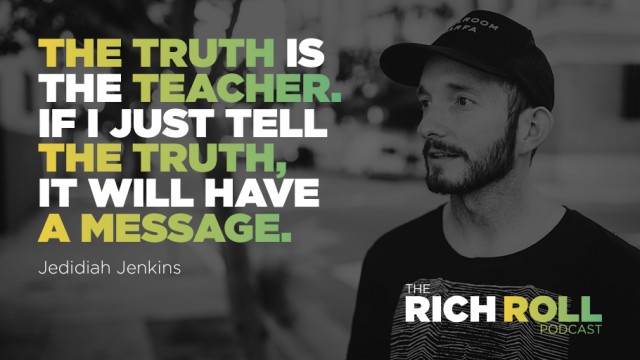 The progeny of adventurer journalist parents who quite famously graced the cover of National Geographic walking across America in the 1970's, I think it's fair to say that despite his desk-bound legal career, Jedidiah and the outdoors had a little destiny to sort out. And so, to celebrate his 30th birthday, Jedidiah quit the job he loved to unconsciously follow in his parents' footsteps, scare himself, embrace the unknown and, like a character out of a Mark Twain novel, light out on the territory.
Three years ago, I invited him on the podcast to share the story of his sixteen-month, 10,000 mile journey. To date it's one of my favorite conversations in the history of this podcast. That day I made him promise to return upon completion of the book chronicling that experience.
Today is that day.
This week marks the release of To Shake The Sleeping Self*. It's everything I hoped it would be. On the surface it captures his epic bicycle expedition in vivid detail. But beyond the literal, it's an elegant polemic about the search for identity, the cultivation of community, the struggle to find one's place in the world, and ultimately embrace what it means to be human.
An extraordinary storyteller, Jedidiah has an elegant gift for exploring the interior landscape. Unique is his talent for sharing a perspective deeply personal that also unifies, tapping something pure and true within all of us. Today's exchange — picking up where we left off three years prior (RRP #186) — will leave you both smiling nodding in agreement.
This conversation tracks the tense interplay between faith and sexuality. It's about self-acceptance. And what it means to exit out of entrapment and defy social expectations.
We discuss rites of passage. The role travel plays in the quest for personal truth. How adventure compels us to confront and better understand our personal identity in a rapidly changing and often confusing world.
But ultimately, this is a conversation about what it means to be eternally teachable.
These subjects are ephemeral — I get it. But as you will soon discover, Jedidiah has a brilliant facility for weaving airy concepts into a coherent and compelling narrative that will leave both you wanting more and rushing to buy his new book.
Jedidiah is one of my very favorite people. My hope is that this conversation will leave you feeling the same.
For the visually inclined you can watch it all go down here > bit.ly/richandjed
Peace + Plants,

Portraits by Reece Robinson
Listen, Watch & Subscribe
Apple Podcasts | YouTube | Soundcloud | Stitcher | Google Podcasts
Thanks to this week's sponsors
Barùkas: Be one of the first to discover Barùkas, the super tasty supernuts of the Amazonian Cerrado. A complete vegan protein, it boasts 3x more antioxidants, more fiber and fewer calories and fat than any other nut. Plus their sustainable, don't require artificial irrigation, and grow in the wild without any pesticides or herbicides. Good for you. Good for the planet. Visit barukas.com/richroll or enter coupon code RICHROLL at checkout and receive 15% off your first purchase. For every 5 lbs of Barùkas sold, the company will plant a Barùkas tree in an area of Brazil that desperately needs it after being destroyed for soy production.
Eero: Life is too short for bad WiFi! Let Eero blanket your home in fast, reliable and secure internet connectivity. For free overnight shipping to the US or Canada, visit eero.com and at checkout select overnight shipping then enter RICHROLL to make it free!
Four Sigmatic: A superfood company popularizing medicinal mushrooms by incorporating them in delicious mainstream products like coffee and hot cocoa. Visit www.foursigmatic.com/roll and enter the promo code ROLL at the checkout and save 15% on your order!
SHOW NOTES
Check out Jedidiah's new book: To Shake the Sleeping Self: A Journey from Oregon to Patagonia, and a Quest for a Life with No Regret*
Background, Context & Reference:
Notable People Discussed in today's podcast:
Yuval Noah Harari: historian, lecturer, author Sapiens: A Brief History of Humankind *, Homo Deus: A Brief History of Tomorrow*, 21 Lessons for the 21st Century* and podcast guest
Rob Bell: author, speaker, former pastor and 2x podcast guest
Malcom Gladwell: author, staff writer for New Yorker Magazine and host of Revisionist History
Father Richard Rohr: author, spiritual writer, and Franciscan friar
Thomas Merton: was a Trappist monk, writer, theologian, mystic, poet, social activist, and scholar of comparative religion
Nadia Bolz-Weber: Lutheran minister, public theologian and two-time New York Times bestselling author
Jonathan David Haidt: professor, moral psychologist and author of  The Righteous Mind: Why Good People Are Divided by Politics and Religion*
Jon Chu: filmmaker best known as the director of Crazy Rich Asians
Related Podcasts You Might Enjoy:
Thanks to Jason Camiolo for audio engineering, production and show notes; graphics by Margo Lubin and Blake Curtis. Portraits by Reece Robinson. Theme music and interstitial music by Ana Leimma.
*Disclosure: Books and products denoted with an asterisk are hyperlinked to an affiliate program. We are a participant in the Amazon Services LLC Associates Program, an affiliate advertising program designed to provide a means for us to earn fees by linking to Amazon.com and affiliated sites.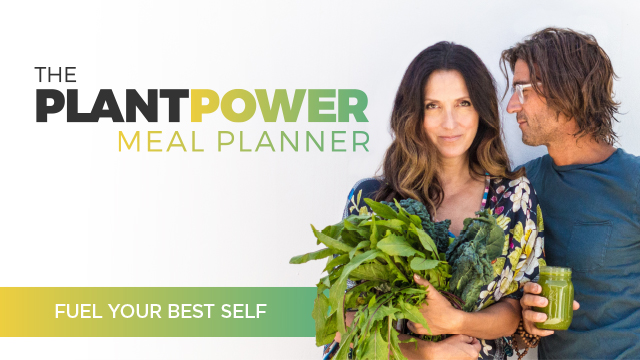 Are you a company interested in sponsoring the podcast? Click here to learn more & take our sponsor survey.
HOW CAN I SUPPORT THE PODCAST?
Tell Your Friends & Share Online!
Subscribe & Review:  iTunes | Stitcher | Soundcloud | TuneIn
Donate: Check out our Patreon account!
Download Our Free App! Now you can access, stream, download and share the entire RRP catalog in the palm of your hand on any iOS mobile device (iPhone, iPad and iPod Touch) with our mobile app. Never miss an episode, plus special announcements, discounts, giveaways. Already downloaded? Awesome. When you have a minute, and it feels right to you, do us a solid and give the app a review in the iTunes Store.