Podcast: Play in new window | Download | Embed
---

"Every power that any human being has ever had here on Earth is in every single one of us waiting to be activated."

Guru Singh
---
As we approach the year's end, I thought it appropriate to reconvene with the great and vast consciousness that helped us usher in 2017 – kundalini yoga & meditation master Guru Singh (@gurusinghyogi).
Long-time listeners will well recall our initial conversation from January (RRP #267), one of my most popular and impactful episodes in the history of this podcast.
For those new to the show, imagine a modern-day rock star Gandalf dropping mad guitar licks between pearls of timeless wisdom that beautifully fuse Eastern mysticism with Western pragmatism and you start to get the picture.
Named Best Guru in LA by Los Angeles magazine, Guru Singh is a celebrated third-generation Sikh yogi, master spiritual teacher, author, and musician. For the past 40 years he has been studying and teaching Kundalini Yoga – a 5,000 year old ancient science and school of yoga focused on awakening the primal energy known as shakti for the purpose of spiritual enlightenment. He is the author of several books (enumerated below) and a powerful lecturer uplifting thousands worldwide. An extraordinary teacher, he also serves as a behind-the-scenes guide to many a luminary, including Fortune 500 CEOs, athletes, artists and even Tony Robbins.
A peer of rock legends like Janis Joplin, Jimi Hendrix and the Grateful Dead, Guru Singh is also a supremely talented musician who began his recording career on Warner Bros' Sire label in the 1960s. When he isn't recording tracks with people like Seal, he's bringing down the house on the daily at Yoga West, his Los Angeles home base.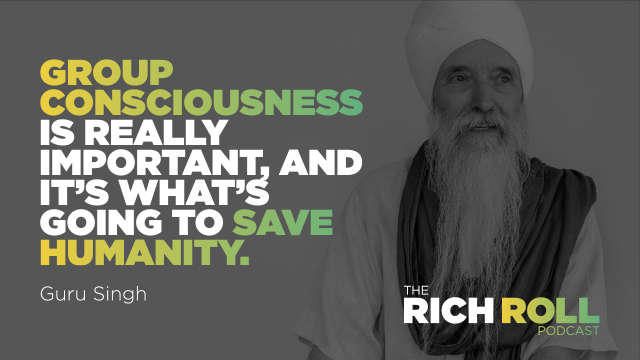 Over the past year, I have become close with Guru Singh — a beautiful and highly relatable consciousness I'm proud to call a good friend and valuable mentor.
Today we discuss everything from the benefits of cold-water therapy to the implications of artificial intelligence.
We examine the why behind all the recent mass shootings and explore strategies for navigating the treacherous minefields of our deeply divided culture.
We envision new educational modalities for future generations.
We investigate the effects of diet beyond the physical level.
And we consider the importance of maturing the social infantilism of our emotional infrastructure as a cultural imperative.
It's aways an honor to spend time with Guru Singh and it's a privilege to share more of his powerful wisdom with you today.
My hope is that this conversation will empower you to more mindfully navigate our volatile world and encourage you to more deeply invest in the development of your conscious awareness, personal boundaries, and spiritual growth.
To rise up, you gotta lie down.
So let's lie down with Guru Singh.
For the visually inclined, the video version of the podcast is also available on YouTube
I sincerely hope you enjoy the exchange.
Peace + Plants,

Listen, Watch & Subscribe
Apple Podcasts | YouTube | Soundcloud | Stitcher | GooglePlay
Images & Video by David Zammit: Website | Instagram
Looking for a Filmmaker / Editor / Photographer
As you may know, David Zammit joined me 2 months ago as my collaborative partner on video and photography projects. During this time, we made a fruitful leap to filming the podcast and created a few other cool pieces (with more on the way). Ultimately, the job turned out to not be the right fit for David, who returned home to Malta. For the record, I loved working with him. We're good friends and he may return to Los Angeles at some point. However, his departure has left me back at square one. Therefore, I am once again putting the word out for a filmmaking / editing / photographer comrade in arms. I will be revisiting all of the previous submissions of course, but I thought it worth putting out another call. Here is what I am looking for:
availability to work full time (or most of the time) and in person (no virtual arrangements);
extensive editing experience in either FCP or Premiere;
experience with graphic design & After Effects
extensive camera experience (owning great equipment a plus);
can multi-task as a filmmaker, editor and photographer
alignment with my mission & fundamental understanding of the opportunity
The job is evenly divided between documentation (e.g., podcast & instructional projects) and art (e.g., vlogs, motivational pieces, etc.). In addition, I am not looking for someone to simply do as I ask, but rather an individual who understands and appreciates aesthetics and collaboration, can bring me new ideas, and ultimately elevate my visual presence across multiple channels.
I understand this is a big ask. It will take a very specific person to fill this role, so please only submit if you meet all the qualifications. But if you think you have the goods and appreciate the value of the opportunity, I would love to hear from you.
E-mail submissions to [email protected] with the subject line: "Video Opportunity"
Thanks to this week's sponsors
Harrys.com: A superior shave at an affordable price. Friends of the Rich Roll Podcast can visit Harrys.com/ROLL to redeem your Free Trial Set, which comes with a razor, five-blade cartridge, shaving gel, and post shave gel. All you pay is shipping.
MeUndies: The world's most comfortable underwear! Visit MeUndies.com/ROLL to get free shipping (in the U.S. & Canada) and 20% off your first pair.
*Disclosure: Books and products denoted with an asterisk are hyperlinked to an affiliate program. We are a participant in the Amazon Services LLC Associates Program, an affiliate advertising program designed to provide a means for us to earn fees by linking to Amazon.com and affiliated sites.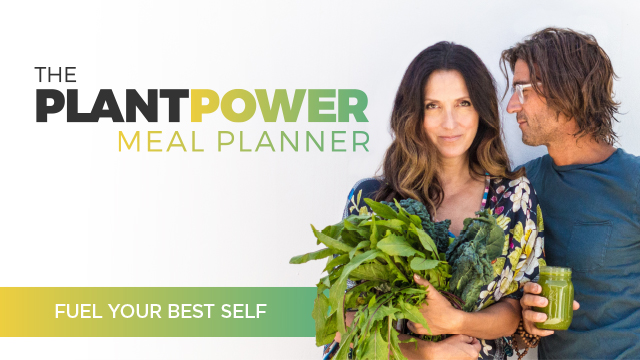 Are you a company interested in sponsoring the podcast? Click here to learn more & take our sponsor survey.
HOW CAN I SUPPORT THE PODCAST?
Tell Your Friends & Share Online!
Subscribe & Review:  iTunes | Stitcher | Soundcloud | TuneIn
Donate: Check out our Patreon account!
Download Our Free App! Now you can access, stream, download and share the entire RRP catalog in the palm of your hand on any iOS mobile device (iPhone, iPad and iPod Touch) with our mobile app. Never miss an episode, plus special announcements, discounts, giveaways. Already downloaded? Awesome. When you have a minute, and it feels right to you, do us a solid and give the app a review in the iTunes Store.