Podcast: Play in new window | Download | Embed
---

"Being vegan doesn't hold you back from anything and in fact, it might make you better at what you want to do."

Keegan Kuhn
---
Today's episode features a conversation conducted before a live audience at the Laemmle Royal Theatre in Los Angles with acclaimed British ultra-runner Fiona Oakes and friend, multiple podcast guest and filmmaker Keegan Kuhn — one-half of the team behind both Cowspiracy & What The Health.
Vegan since she was 6 years old, Fiona is an extraordinary athlete and exemplary human hailing from the UK who holds four world records for marathon running. Perhaps best known as the world's fastest woman to run a marathon on all seven continents and the North Pole, in 2013 Fiona won both the Antarctic Ice Marathon and the North Pole Marathon. But what makes her accomplishments all the more amazing is that at age 14 she was told she would never walk properly, let alone run, due to an illness that required more than 17 radical knee surgeries that culminated in the removal of her entire right knee cap.
This week marks the release of this dynamic duo's latest creative collaboration, a new documentary entitled Running For Good. Visually arresting, the film follows Fiona as she attempts to set a new world record and complete Marathon des Sables – a 250km race through the Sahara routinely dubbed the toughest footrace on Earth.
Fiona runs not for podiums or glory, but instead to promote a compassionate way of living and break the stereotype that veganism holds you back from anything — all while tending to her true passion, operating Tower Hill Stables, where she cares for more than 450 rescued animals everyday.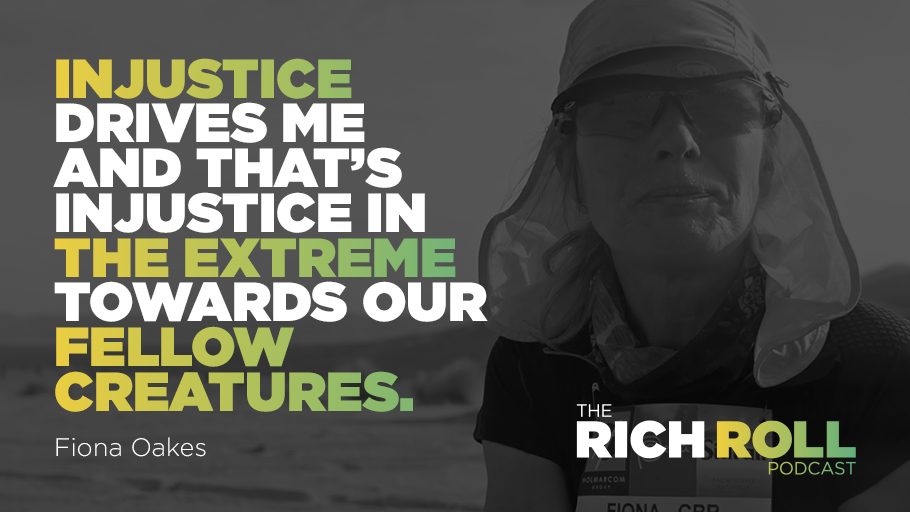 A departure from Keegan's recent provocative fare, Running For Good is a more contained yet cinematically stunning portrait of an undeniably unique, compelling, funny, self-deprecating, inspiring and essentially anonymous figure deserving of far more notice, attention and acclaim than she has historically received.
Executive produced by actor James Cromwell, I had the honor of providing some voice over to the film, as well as co-hosting the recent LA premiere of the film several weeks ago, where we recorded this conversation — which includes clips from the movie itself — post-screening before a live audience.
Fiona is someone I respect and admire deeply and have wanted to get on the show for a very long time. My admiration for Keegan and his work is well documented by his many appearances on this show. So I'm delighted to bring them together for you today. In addition, we are setting a new audio production high water mark in this episode. Jason Camiolo (who composed the film's beautiful score) did a masterful job weaving segments of the film into today's exchange to elevate the dynamic quality of your listening experience.
Big Announcement: Running For Good premieres globally on Vimeo October 11, 2018. For the first four (4) days of release (October 11-14), Keegan is generously making the film available to stream for FREE to the public. All you have to do is visit RunningForGoodFilm.com and type in the code FREE at checkout.
To support Fiona's life work at Tower Hill Stables, click here.
For the visually inclined you're not going to want to miss the video version of the podcast, which includes clips from the movie itself. Watch it here: bit.ly/runningforgoodpod
I hope Fiona's story inspires you to dig deeper, reach higher and explore how your gifts can be leveraged for a better world.
Peace + Plants,

Portrait of Fiona, Keegan & Rich by Reece Robinson
Listen, Watch & Subscribe
Apple Podcasts | YouTube | Soundcloud | Stitcher | Google Podcasts
Thanks to this week's sponsors
DesignCrowd: Custom graphic, logo and web design from over 550,000 designers around the world. Get the perfect custom design, every time! Visit designcrowd.com/RICHROLL or enter promo code RICHROLL at checkout and receive up to $100 off your design project now!
Health IQ: A new paradigm insurance company that helps health conscious people get special rates on term life insurance. Go to healthiq.com/ROLL to support the show and learn more.
Squarespace: The easiest way to create a beautiful website, blog, or online store for you and your ideas. Save 10% at checkout when visit squarespace.com/richroll and use the coupon code "RICHROLL" at checkout.
SHOW NOTES
Running For Good will be streamed FREE to the public between October 11-14. Visit RunningForGoodFilm.com And type in the code FREE.
Fiona Oakes:
Keegan Kuhn:
Notable People Discussed in today's podcast:
Gene Baur: founder of Farm Sanctuary, author, animal rights activist and podcast guest
Martin Morgan: musician, Tower Hill Stables Animal Sanctuary  co-owner and Fiona's partner
Kip Andersen: filmaker; Cowspiracy and What The Health co-director
Elisabet Barnes: ultra endurance runner, 2x winner of Marathon des Sables, coach and motivational speaker
Paula Radcliffe: British long-distance runner. 3x winner of the London Marathon, 3x New York Marathon champion, and 2002 Chicago Marathon winner. She has held the Women's World Record time of 2:15:25 for the marathon since 2003
Peter Simpson: co-founder of Vegan Runners UK
Sheryl Greenberg: film producer; The Game Changers, Running For Good
Jim Greenbaum: Philanthropist; Founder & Managing Director at The Greenbaum Foundation, and executive producer of Running For Good
Greg Anzalone: President and CEO of Sideshow Collectibles and executive producer of Running For Good
Eamon Stewart: video editor and motion graphics designer
Sasha Perry: Documentary Filmmaker, Vegan, Activist and Running For Good co-editor
Chris Swan: live podcast event production for Running For Good
Jason Camiolo: musician, Running For Good  score composer and Rich Roll Podcast audio engineer
Related Podcasts You Might Enjoy:
Special thanks to the Laemmle Royal Theater in West Los Angeles for hosting the screening and podcast. Thanks to Jason Camiolo for audio recording, engineering, production, show notes and interstitial music; graphics by Margo Lubin and Blake Curtis. Sponsor relations by David Kahn. Portraits by Reece Robinson. Theme music by Ana Leimma.
*Disclosure: Books and products denoted with an asterisk are hyperlinked to an affiliate program. We are a participant in the Amazon Services LLC Associates Program, an affiliate advertising program designed to provide a means for us to earn fees by linking to Amazon.com and affiliated sites.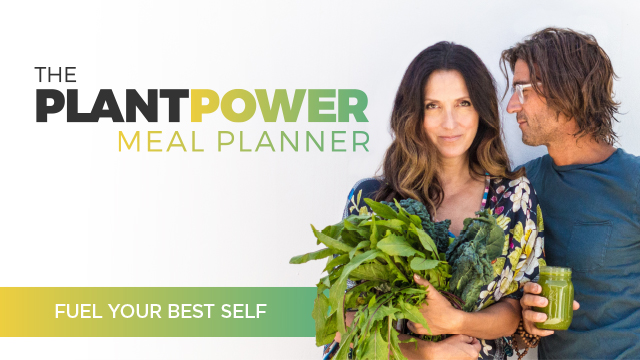 Are you a company interested in sponsoring the podcast? Click here to learn more & take our sponsor survey.
HOW CAN I SUPPORT THE PODCAST?
Tell Your Friends & Share Online!
Subscribe & Review:  iTunes | Stitcher | Soundcloud | TuneIn
Donate: Check out our Patreon account!
Download Our Free App! Now you can access, stream, download and share the entire RRP catalog in the palm of your hand on any iOS mobile device (iPhone, iPad and iPod Touch) with our mobile app. Never miss an episode, plus special announcements, discounts, giveaways. Already downloaded? Awesome. When you have a minute, and it feels right to you, do us a solid and give the app a review in the iTunes Store.