Podcast: Play in new window | Download | Embed
---
"That's the thing about hope. In the moment it can feel foolish or sentimental or disconnected from reality. But hope knows that people change on a timeline that we can't predict. We can never know the power that a word of kindness and or an act of forgiveness will have on the person who needs it most."

Shaka Senghor
---
Imagine yourself growing up around the wrong people. Because it's easy, you fall into the wrong crowd. Blink, and you're in. Deep. A victim of impossible circumstances, it's not long before you're in the wrong place at the wrong time. In the reflexive moment — impulsively and without thought – you do the wrong thing. A thing so terrible, it forever alters the trajectory of your life. A thing so unimaginably horrible, you dedicate the rest of your life in service to atonement.
This is the story of Shaka Senghor. At the age of 19, Shaka shot and killed a man. Convicted of second-degree murder, Shaka would spend the next 19 years in different prisons, seven of which were spent in solitary confinement.
While inside, Shaka made a decision. A decision to fully own his circumstances. A decision to transcend victimhood, understand his past, free his mind and expand his thinking. When he wasn't voraciously reading, he wrote. And it was through this relentless commitment to knowledge, self-understanding and compassion that he ultimately pulled himself out of the anger that led to his incarceration and prevented him from reaching his full potential.
Released in 2010, Shaka did not return to a life of violence. Instead, he committed himself to one singular idea: that our worst deeds don't define who we are, nor do they prohibit our contribution to a better world.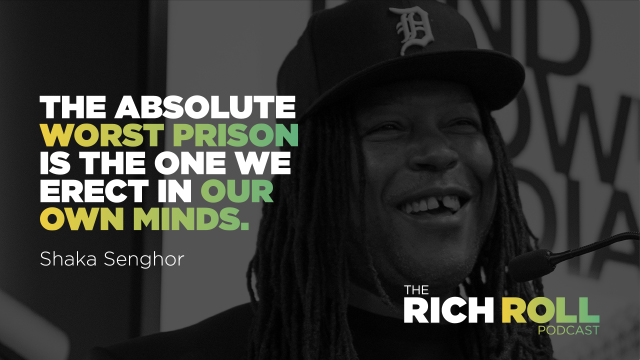 Fidelity to this ideal transformed Shaka's utterly broken life into one of meaning, purpose and advocacy. Now a leading voice in prison reform, he is a powerful public speaker, a Senior Fellow with the Dream Corps, a 2014 TED Prize finalist, a former MIT Media Lab Director's Fellow, a former University of Michigan lecturer, a current Fellow in the inaugural class of the W.K. Kellogg Foundation's Community Leadership Network and the founder of The Atonement Project. In addition, he recently launched Mind Blown Media, a new media company that aims to create high-impact content focused on the criminal justice system and mass incarceration.
Shaka's memoir, Writing My Wrongs: Life, Death and Redemption in an American Prison* debuted on The New York Times Best Seller List as well as The Washington Post Best Seller List. He has been interviewed by Oprah and his TED Talk, which received a standing ovation, has been viewed more than 1.4 million times and was featured by TED as one of the most powerful TED Talks of 2014. Shaka has appeared on CNN, CBS This Morning, The Daily Show with Trevor Noah, Good Day New York, and he has been a guest on numerous radio programs, including NPR's All Things Considered. And if all that isn't impressive enough, Shaka is the recipient of numerous awards, including the 2016 EBONY Power100, the 2016 Ford Man of Courage, the 2016 NAACP Great Expectations Award, the 2015 Manchester University Innovator of the Year, and the 2012 Black Male Engagement Leadership Award.
I'm honored to share Shaka's powerful story with you today. It's a story about what it takes to truly turn your life around. It's a story of what's required to overcome impossible circumstances, childhood trauma, drugs, gun violence and crime. And it's a story about atonement — the hard-fought journey to redemption, forgiveness, gratitude and service.
At times intense and haunting, my hope is that our conversation will stick with you. Catalyze you to think more broadly about your past harms. Inform how you can better conduct yourself moving forward. And inspire you to invite more gratitude, advocacy and forgiveness into your own life.
I sincerely hope you enjoy the exchange.
Peace + Plants,

Listen & Subscribe on Apple Podcasts | Soundcloud | Stitcher
Thanks to this week's sponsor:
Harrys.com: A superior shave at an affordable price. Friends of the Rich Roll Podcast can visit Harrys.com/ROLL to redeem your Free Trial Set, which comes with a razor, five-blade cartridge, shaving gel, and post shave gel. All you pay is shipping.
Related Podcasts You Might Enjoy
Thanks to Jason Camiolo for production, audio engineering, show notes and interstitial music; Shawn Patterson for graphics. Theme music by Ana Leimma.
*Disclosure: Books and products denoted with an asterisk are hyperlinked to an affiliate program. We are a participant in the Amazon Services LLC Associates Program, an affiliate advertising program designed to provide a means for us to earn fees by linking to Amazon.com and affiliated sites.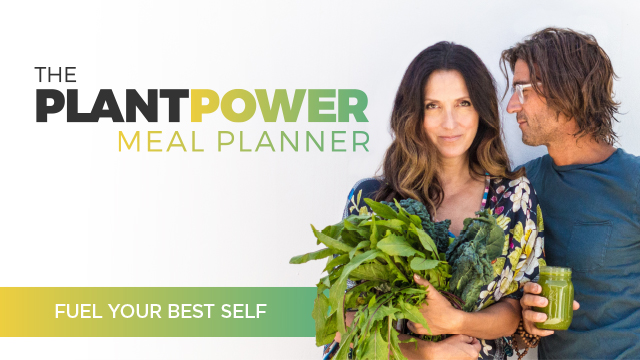 Check Out Our New Meal Planner!
Are you a company interested in sponsoring the podcast? Click here to learn more & take our sponsor survey.
Join us for our next retreat at Ballyvolane in Ireland, July 24-31, 2017. For more information visit ourplantpowerworld.com
HOW CAN I SUPPORT THE PODCAST?
Tell Your Friends & Share Online!
Subscribe & Review:  iTunes | Stitcher | Soundcloud | TuneIn
Donate: Check out our Patreon account!
Download Our Free App! Now you can access, stream, download and share the entire RRP catalog in the palm of your hand on any iOS mobile device (iPhone, iPad and iPod Touch) with our mobile app. Never miss an episode, plus special announcements, discounts, giveaways. Already downloaded? Awesome. When you have a minute, and it feels right to you, do us a solid and give the app a review in the iTunes Store.