Podcast: Play in new window | Download | Embed
---

"If you ever get a second chance for something, you've got to go all the way."

Lance Armstrong 
---
Everyone has highs. Everyone has lows.
But few people on Earth have experienced the unimaginable level of success enjoyed by this week's guest.
Fewer still have undergone a more precipitous fall from grace.
What exactly is it like to go from global hero to pariah overnight?
This is the story of Lance Armstrong.
One of the most decorated, fiercely competitive and controversial figures of our age, today Lance joins the podcast to mine the depths of his infamous dismantling. We explore the demands required to rebuild his life. And together we consider his journey forward.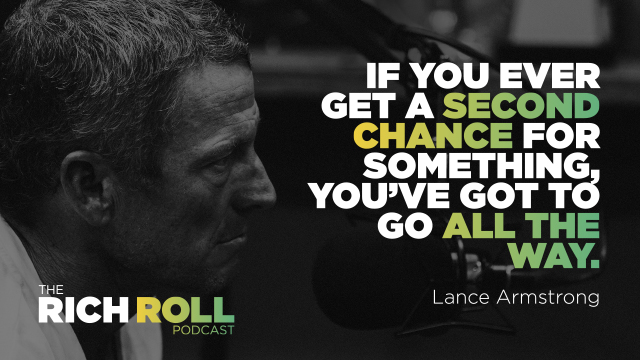 But first, allow me to contextualize.
I am well aware that Lance is polarizing. Emotions run hot. And nobody lacks an opinion. Perhaps you have been eagerly awaiting this conversation. Maybe you're outraged. Either way, I get it. If you hold a strong opinion, this conversation isn't likely to change that – nor is it my goal.
As an athlete immersed in the culture of multi-sport who has closely followed the Lance story for as long as I can remember, I grasp and appreciate better than most the issues and controversy that swirl around the world's most famous cyclist.
This podcast is about exploring humanity in all its incarnations. More than anything, I'm interested in what makes people tick — why they do what they do; what they have gleaned from their experiences both good and bad; and how we can collectively grow from examining the lives of others.
Among my favorite conversations are those with convicted murderer Shaka Senghor; registered sex offender Joseph Naus; felonious insider trader turned FBI informant Tom Hardin; and a battery of reformed reprobates that include alcoholics, drug addicts, and drug dealers. I state this not to draw any comparison whatsoever to Lance, but rather to illustrate my interest in the complex, dualistic nature of the human condition in all its incarnations.
I too was once broken and lost. I cannot begin to compare my experience to that of Lance's, but I do understand what it's like to be dismantled. I know intimately what is required to confront and overcome one's past. And I have great empathy for the degree of difficulty required to rebuild a life.
It is with this spirit that I approached this conversation – not as an investigative journalist, nor as judge and jury. But rather, with heart open — my only agenda to have an honest dialog with one of the most prominent figures of our time.
Of course, we discuss his iconic rise, fall and efforts to move forward. But I also endeavored to explore terrain beyond the scandals – subjects like mindset and preparation that often get eclipsed in the grand conversation about Lance.
We talk about therapy. We explore his history with anger. And we delve into the evolution of his hyper-competitive nature.
We discuss the differences between training as a professional cyclist versus his preparation for Ironman and other ultra-distance events.
I asked him what it's like to contend with a $100 million lawsuit hanging over his head. We discuss common mistakes many athletes make and how he would approach coaching young professional athletes. And finally, I gauge his thoughts on the future of clean sport.
This is not the definitive Lance interview. We only had an hour. There were plenty of subjects I wish I had more time to explore. That said, I found Lance to be both open and demonstrative. I think you will be more than intrigued by the discussion.
For the visually inclined, the video version of the podcast is also available on YouTube.
I sincerely hope you enjoy this exchange.
Peace + Plants,

Listen, Watch & Subscribe
Apple Podcasts | YouTube | Soundcloud | Stitcher | GooglePlay
Images & Video by David Zammit: Website | Instagram
Let's get clean water to those in need
WE DID IT! From the bottom of my heart, thank you to everyone who contributed to my charity: water birthday fundraising campaign. Together we have far exceeded my goal of raising $51,000. As of the date of this post, we have raised over $62,000 to bring clean water projects to those in need. To put this in proper perspective, that means that about 2,000 people will soon have access to clean water for the very first time, not counting future generations. In other words, you have literally breathed hope and life into communities, transforming their lives forever, which is about the coolest thing I can imagine. I couldn't have done it without each and every one of you, so again I thank you, Scott Harrison thanks you, charity: water thanks you and everyone who will soon benefit from your generosity thanks you. The campaign will remain open through the end of this quarter, so if you would still like to contribute, you can. And there is good reason to — because right now 663 million people still live without clean water. To learn more and donate, visit: my.charitywater.org/richroll
Thanks to this week's sponsors
MeUndies: The world's most comfortable underwear! Visit MeUndies.com/ROLL to get free shipping (in the U.S. & Canada) and 20% off your first pair.
Boll & Branch: The first honest and transparent bedding company that only uses sustainable and responsible methods of sourcing and manufacturing. Go to BollandBranch.com today for $50 off your first set of sheets by typing in promo code "RICHROLL".
Notable People Discussed
Related Podcasts You Might Enjoy
Thanks to Jason Camiolo for production, audio engineering interstitial music and show notes; Shawn Patterson for graphics; and David Zammit for photography & videography. Theme music by Ana Leimma.
*Disclosure: Books and products denoted with an asterisk are hyperlinked to an affiliate program. We are a participant in the Amazon Services LLC Associates Program, an affiliate advertising program designed to provide a means for us to earn fees by linking to Amazon.com and affiliated sites.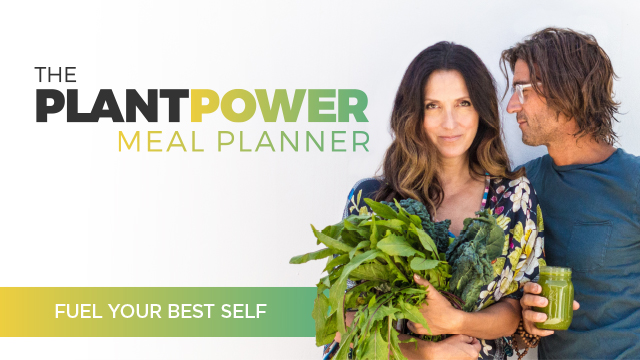 Check Out Our New Meal Planner!
Are you a company interested in sponsoring the podcast? Click here to learn more & take our sponsor survey.
HOW CAN I SUPPORT THE PODCAST?
Tell Your Friends & Share Online!
Subscribe & Review:  iTunes | Stitcher | Soundcloud | TuneIn
Donate: Check out our Patreon account!
Download Our Free App! Now you can access, stream, download and share the entire RRP catalog in the palm of your hand on any iOS mobile device (iPhone, iPad and iPod Touch) with our mobile app. Never miss an episode, plus special announcements, discounts, giveaways. Already downloaded? Awesome. When you have a minute, and it feels right to you, do us a solid and give the app a review in the iTunes Store.