Podcast: Play in new window | Download | Embed
---
"There's just no substitute for working hard."

 Jesse Thomas
---
He's one of the world's most popular and accomplished professional triathletes. But that's just the tip of the iceberg when it comes to this week's guest — a humble athlete, proud dad, devoted husband and dedicated entrepreneur with a unique success equation: Work hard. Play harder. Love hardest.
His name is Jesse Thomas. He's rad. And this is his story.
It begins with a stand out track and field career at Stanford and the Olympic steeplechase dream cut short by a career-ending injury. While later pursuing a masters degree in mechanical engineering, he picked up a bike and progressed so rapidly he entertained a professional cycling career. But that dream too was crushed when a spill left him with a fractured C1 vertebra, nine months in a neck brace, a plate and 4 titanium screws to hold it all together.
Life as an athlete was over for Jesse. Or so he thought.
Spending the next several years as a tech entrepreneur, Jesse got itchy. He didn't like being out of shape. So he decided to do something about it.
Fast forward to 2011. The stage was Wildflower, a prestigious and formidable half-ironman distance triathlon set in the idyllic rolling hills of central California. A complete unknown amateur, Jesse nonetheless won the race outright, shocking the triathlon community by dominating an impressive professional field on a borrowed bike and a pair of $9 aviator sunglasses he bought at the drug store.
The victory was so unexpected, as Jesse crossed the finish line the race announcer had to ask, Who are you?
The story is legend. And the rest is history. Jesse went on to become the first person to win that race three years in a row. And along his circuitous path as a professional, he has graced the podium at many of the most lauded triathlons in the world, including 3rd at the coveted Challenge Roth ironman distance event last summer.
Jesse's ability to out-exercise the rest of us is impressive. But it's only a somewhat unrelatable fraction of what truly interests me about him. It's who he is that compels me most — a person successfully alchemizing an insanely demanding training and racing schedule against the more relatable pressures of being a present dad, husband, podcast host (check out Work, Play, Love) and CEO of Picky Bars — the performance nutrition company he co-founded with his wife Lauren Fleshman, herself a prolific former professional runner with the most All-American accolades in Stanford athletics history.
How does he do it all?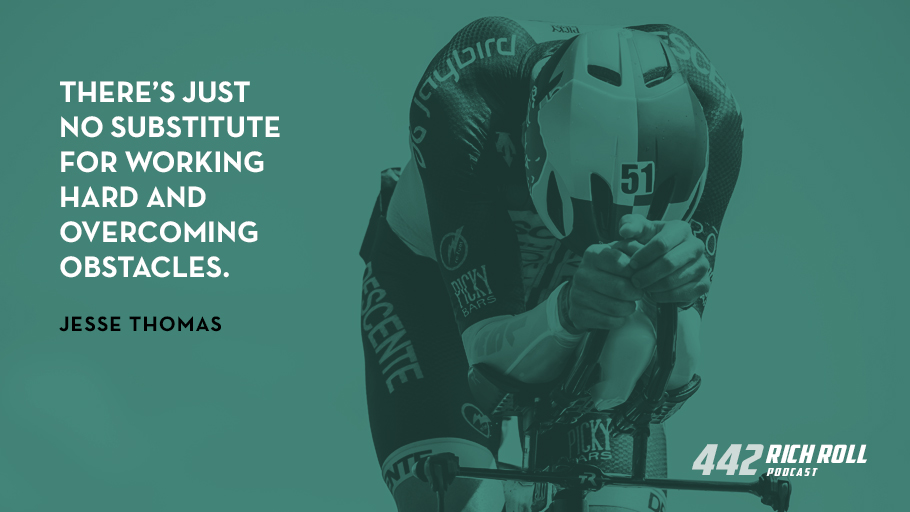 Today we canvass a life in motion — from the Wildflower race that changed his life to his symbiotic relationship with entrepreneurship and family that fuels his purpose.
We discuss the importance of coaches. Leaning on mentors. The challenges faced by the retiring athlete. And the conundrum of replacing sport with newfound purpose and passion.
We explore the career importance of storytelling in the era of social media. Why he decided to start a podcast. And — most importantly — how he turned a cheap pair of aviator shades into a global multi-sport fashion trend.
But more than anything, this is a conversation about balancing work, play, and family at the highest level of elite sport. It's about facing and overcoming obstacles. The mindset required for success. And the work ethic entailed to achieve your dreams.
Note: This episode was recorded in early March. At the time, Jesse was preparing to race his first true marathon. However, he subsequently suffered a stress fracture that required surgery. To give you an idea of how Jesse turns setbacks into opportunities, he just swapped the marathon for an unofficial 'world record' setting 5K on crutches – 32:43!
Picky Bars Offer: As a simple thanks for listening, Jesse wanted to offer all of you a gift. For 30% off all Picky Bar products, go to pickybars.com and simply use the code RICHROLL at checkout. It's great stuff. Everything they make (bars, granola and oatmeal) is nutritionally balanced, gluten-free, dairy-free, soy-free, non-GMO and plant-based (except for honey in a few offerings – check the label).
Disclosure: I love Picky Bar products and use them regularly, but I have zero financial involvement with the company. They are not a show sponsor. No, Jesse did not pay me to appear on the podcast (I have never accepted money for a guest to appear on the show and never will). Nor am I an affiliate of Picky Bars. In other words, I get a big zero from you using the above-mentioned discount code other than the satisfaction of sharing products I myself enjoy.
The visually inclined among us can watch our entire conversation on YouTube at: bit.ly/jessethomas442 (please subscribe!) and the podcast is of course available on Apple Podcasts and Spotify.
I sincerely hope you enjoy the exchange.
Peace + Plants,

Photos courtesy of Ali Rogers
Listen, Watch & Subscribe
Apple Podcasts | YouTube | Spotify | Stitcher | Google Podcasts
Thanks to this week's sponsors
Jaybird: Premium sound Bluetooth headphones, perfect for athletes, runners, & fitness fanatics! Go to jaybirdSPORT.com and use the promo code RICHROLL to receive 20% off of a pair of the just released RUN XT true wireless headphones (limit one pair per customer).
Outerknown: For the people and the planet, Outerknown was founded by pro surfer Kelly Slater to provide high quality, environmentally sustainable clothes that fit great and are made to endure. Visit: Outerknown.com today and enter promo code RICHROLL at checkout to receive 25% OFF your full price order.
Athletic Greens: 75 Wholefood Sourced Ingredients, 5 Key Areas of Health, 10 years in development. The Delicious Daily Habit That Sets You Up For A Healthy Future. Healthy Daily Supplement. Invest In Your Health. No Compromises. Go to: athleticgreens.com/richroll and claim your special offer today: 20 FREE travel packs valued at $79 with your first purchase.
Background, Context & Reference:
Notable People Discussed
Lauren Fleshman: former American track and field athlete. She was the U.S. 5000 meters champion in 2006 and 2010, and has competed at the IAAF World Championships in Athletics in 2003, 2005, and 2011; Jesse's wife and co-founder of Picky Bars
Kerri Walsh Jennings: American professional beach volleyball player, three-time Olympic gold medalist, and a one-time Olympic bronze medalist and podcast guest

Linsey Corbin

: American triathlete who races primarily in non-drafting, long-distance events. In 2011, she took third place at the Ironman 70.3 World Championship

Jordan Rapp

:  professional triathlete; 2011 ITU Long Distance Triathlon world champion, has won 8 long distance, multi-sport events, including five Ironman Triathlon competitions

Clayton Fettell

: Australian professional triathlete who races primarily in long distance triathlon events

Jan Frodeno

: German triathlete, gold medal winner in men's triathlon at the 2008 Summer Olympics in Beijing, 2-time winner of the Ironman World Championship in 2015 and 2016, and 2-time winner of the Ironman 70.3 World Championship in 2015 and 2018
Related Podcasts You Might Enjoy
Thanks to Jason Camiolo for production, audio engineering, interstitial music and show notes. Video, editing and graphics by Blake Curtis and Margo Lubin. Theme music by Ana Leimma.
*Disclosure: Books and products denoted with an asterisk are hyperlinked to an affiliate program. We are a participant in the Amazon Services LLC Associates Program, an affiliate advertising program designed to provide a means for us to earn fees by linking to Amazon.com and affiliated sites.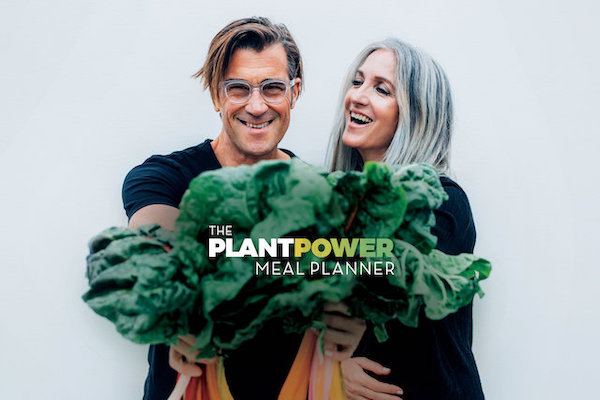 for 1000s of delicious, customized plant-based recipes & so much more, check out our Plantpower Meal Planner
 HOW CAN I SUPPORT THE PODCAST?
Tell Your Friends & Share Online!
Subscribe & Review:  iTunes | Spotify | Stitcher | Soundcloud | Google Podcasts
Donate: Check out our Patreon account
Download Our Free App: Now you can access, stream, download and share the entire RRP catalog in the palm of your hand on any iOS mobile device (iPhone, iPad and iPod Touch) with our mobile app. Never miss an episode, plus special announcements.
Support The Sponsors: One of the best ways to support the podcast is to support our sponsors. For a complete list of all RRP sponsors and their respective vanity url's and discount codes, visit my Resources page and click "Sponsors".