Podcast: Play in new window | Download | Embed
---

"Balance is overrated. Forget about being balanced and work on being present."

Dr. Michael Gervais
---
What are the consistent behavioral themes across the spectrum of high performing athletes, entrepreneurs, artists, and change makers?
Is there a common thread connecting those who change how we understand how the world works?
Dr. Michael Gervais has devoted his life to answering these questions.
A high performance psychologist working in the trenches of high-stakes environments, Michael lives and breathes in that special place where there is no luxury for mistakes, hesitation, or failure to respond.
His clientele include the elite of the elite – the world's most prolific Olympic, professional, and extreme athletes. MVPs in every major sport. High level military. Internationally acclaimed artists and musicians. And Fortune 100 CEO's.
You might recall Dr. Gervais as the guy Seattle Seahawks coach Pete Carroll credits as integral to their 2014 Super Bowl win. The meditation, mindfulness and other crucial team building techniques Michael helped foster and instill into the fabric of that organization paved the team's path towards incredible success.
You might also remember that Felix Baumgartner's now-infamous Red Bull Stratos jump from an altitude of 128,000 feet almost never was simply because Felix simply could not overcome the high level of anxiety and claustrophobia he experienced every time he donned the jump suit. It was Dr. Gervais who helped Baumagartner resolve the issue and get Stratos back on track. No Gervais, no history making jump.
Michael is also the man behind skydiver Luke Aikins, who astonished the world by becoming the first to jump from a plane at 25,000 feet without a parachute or wingsuit and live to tell the story.
A published, peer-reviewed author and recognized speaker on optimal human performance, Michael has been featured by CNN, The Wall Street Journal, ESPN, NBC, NFL Network, Red Bull TV, Extra, The Huffington Post, Outside Magazine.
This is a long way of saying that Dr. Gervais is the man.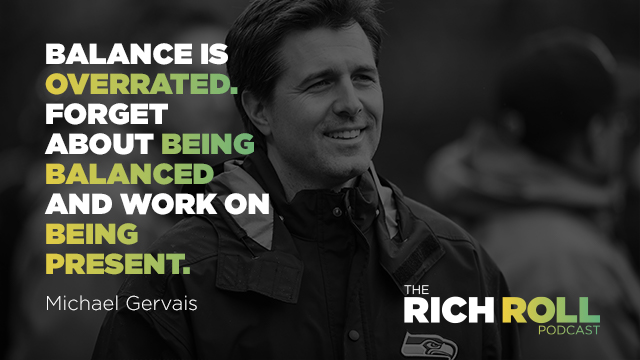 While Michael's roster includes the world's most elite, he is about so much more than high performance athletes.
Everyone is required to perform daily. We all navigate our own high stakes environments. And everybody can benefit with the right mindset training. Towards this end, Michael committed to scaling the principles that drive high performance for the betterment of all. He shares his wisdom and experience each week on his Finding Mastery podcast (subscribe immediately) and works intimately with organizations both big and small through Compete To Create, the consulting firm he co-founded with Coach Carroll.
A man I consider friend and mentor, Michael is one of my very favorite people. Today we convene for a crossover episode — his third conversation on this podcast and my third appearance on his show — focused on the tools and practices required to transcend self-imposed limitations, unlock dormant potential, and lead your best, most fully expressed self.
Whether you're a high performance athlete, top tier executive, 9-5'er, weekend warrior, or a stay-at-home parent, this gem-packed conversation is for you.
Because everyday, every one of us — irrespective of circumstance — has the opportunity to create a living masterpiece.
I sincerely hope you enjoy the exchange. For the visually inclined, you can watch our conversation on YouTube at: http://bit.ly/richandgervais.
If you are enjoying the video versions of the show, do me a favor and subscribe!
Peace + Plants,

Listen, Watch & Subscribe
Apple Podcasts | YouTube | Soundcloud | Stitcher | GooglePlay
Thanks to this week's sponsors
Squarespace: The easiest way to create a beautiful website, blog, or online store for you and your ideas. Save 10% at checkout when visit squarespace.com and use the coupon code "RICHROLL" at checkout.
Mountain Rose Herbs: is a grower, processor, distributor, and retailer of organic herbs, spices, teas, and other sustainably grown and harvested ingredients. We focus on the environmental and social impact of every business decision we make. Go to Mountainroseherbs.com and enter coupon code 'Rich' in the cart during checkout and receive 10% off through May 31, 2018.
Note: One of the best ways to support the podcast is to support the sponsors. For a complete list of all RRP sponsors and their respective vanity url's and discount codes, visit my Resources page and click "Sponsors".
SHOW NOTES
In addition to curating conversations with those who have dedicated their life toward Finding Mastery, Michael has vowed (with the help of co-founder Pete Carroll) to help 1.5 billion people be the best they can be. To learn more check out Compete To Create.
Background, Context & Reference
Notable People Discussed In Today's Podcast
Related Podcasts You Might Enjoy
Thanks to Jason Camiolo for production, audio engineering, interstitial music and show notes and Blake Curtis for graphics. Theme music by Ana Leimma.
*Disclosure: Books and products denoted with an asterisk are hyperlinked to an affiliate program. We are a participant in the Amazon Services LLC Associates Program, an affiliate advertising program designed to provide a means for us to earn fees by linking to Amazon.com and affiliated sites.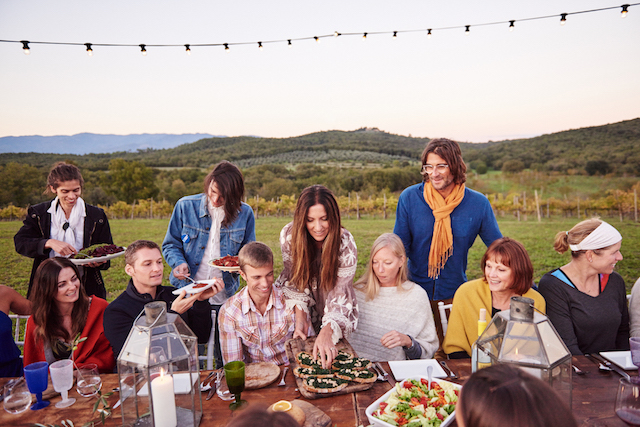 The Plantpower Way: Italia is now available — pick up your copy today!
HOW CAN I SUPPORT THE PODCAST?
Tell Your Friends & Share Online!
Subscribe & Review:  iTunes | Stitcher | Soundcloud | GooglePlay
Donate: Check out our Patreon account!
Download Our Free App! Now you can access, stream, download and share the entire RRP catalog in the palm of your hand on any iOS mobile device (iPhone, iPad and iPod Touch) with our mobile app. Never miss an episode, plus special announcements, discounts, giveaways. Already downloaded? Awesome. When you have a minute, and it feels right to you, do us a solid and give the app a review in the iTunes Store.
Support The Sponsors: One of the best ways to support the podcast is to support our sponsors. For a complete list of all RRP sponsors and their respective vanity url's and discount codes, visit my Resources page and click "Sponsors".