Podcast: Play in new window | Download | Embed
---

"You can have everything. But if how you see everything is wrong, you have nothing."

Sacha Gervasi
---
Today I sit down with actor Jamie Dornan and filmmaker Sacha Gervasi, a man I love dearly and have known for over 20 years, to discuss their recent collaboration — My Dinner With Hervé, a brilliant new film premiering October 20 on HBO.
Marking his 2nd appearance on the show (his first being episode 249 two years ago), Sacha's credits include scripting The Terminal, directed by Steven Spielberg and starring Tom Hanks. In 2012, Sacha directed Hitchcock starring Anthony Hopkins and last year helmed November Criminals featuring Ansel Elgort and Chloë Grace Moretz.
But Sacha is perhaps best known for Anvil! The Story of Anvil, his Emmy and Independent Spirit Award winning, real-life Spinal Tap rockumentary about an also-ran Canadian heavy metal band that many critics consider one of the greatest films ever made about rock and roll.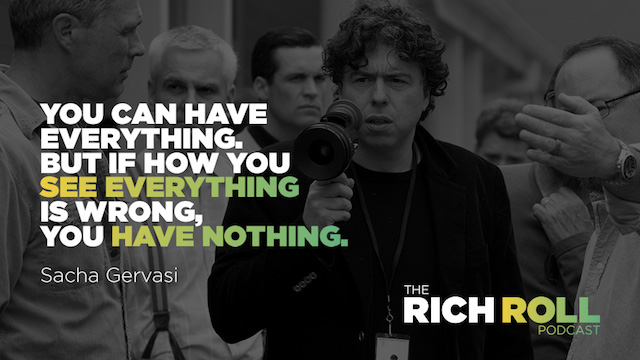 Anvil explored what it means to never give up on a dream. Hervé picks up where Anvil leaves off, exploring the darker aspects of lofty dreams realized in a tragic comedy that lays bare the power of unchecked ego, addiction, and unhealed childhood trauma in fueling self-destruction.
A look at the wild life of French actor Hervé Villechaize, who famously played Tattoo in the hit '70s TV series Fantasy Island, the film is based upon one insane night Sacha spent with Hervé (played by Game of Thrones' Peter Dinklage) just one week before Hervé's suicide, and the emergence of an unlikely friendship that permanently alters both of their lives.
His very first script, it's a movie Sacha began writing over 20 years ago. Both hilarious and sad, beautiful and surprisingly emotional, Hervé is hands down Sacha's best work to date. Peter Dinklage is a tour de force. And Jamie Dornan — as Danny Tate, a journalist loosely based on Sacha — delivers in an elegantly nuanced, powerful performance that will leave you with a new appreciation for this actor's depth and talent.
Jamie is of course most recognized for his portrayal as Christian Grey from the 50 Shades of Grey movies. But if that's all you know about this young man, you're in for a delightful surprise. I first came across Jamie's work several years ago by way of The Fall, a dark psychological thriller series co-starring Gillian Anderson, and was immediately struck by his keen ability to evoke pathos and empathy for a seemingly irredeemable character. But Hervé is a game changer for Jamie — a role I'm certain will leave unsuspecting audiences with a new and grand appreciation for this actor's considerable talents.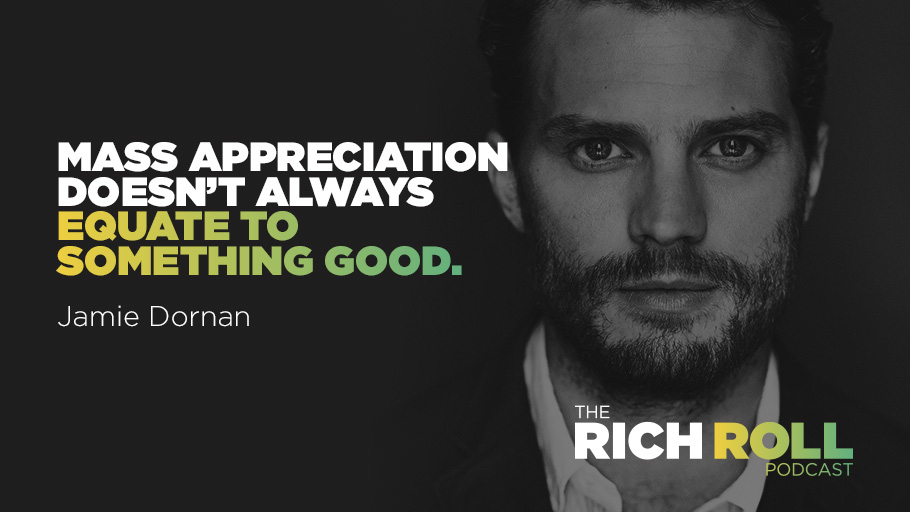 On the surface, Hervé is about how a chance encounter between two people in various states of desperation find solace in each other's pain. One survives to embark on a new life. The other does not. Between the lines, the movie — and this conversation — is about not giving up on a dream. Hervé risked everything to become a star. And it took 20 years of persistence for Sacha to see this vision realized. But it's how one navigates success and failure that ultimately determines that which we truly seek — fulfillment, purpose, and of course happiness.
Today we explore these themes. We discuss our predisposition to judge people based solely on their outsides. We dive deep into the delusion of fame. What happens when we pervert the need to be seen. And the emptiness purchased when we seek validation outside ourselves to salve the pain of life.
On a personal note I can't express how proud I am of Sacha and the dogged patience he demonstrated to bring this vision to the screen. His perseverance is as inspiring as the product of his steadfastness. But it's who he has become as a man and a friend that electrifies me most.
This one is really fun. Both these guys are hilarious and super insightful. I sincerely hope you enjoy it. And please make a point of seeing the movie when it hits small screens everywhere on HBO October 20.
Peace + Plants,

Listen, Watch & Subscribe
Apple Podcasts | YouTube | Soundcloud | Stitcher | Google Podcasts
Thanks to this week's sponsors
Harrys.com: A superior shave at an affordable price. Visit harrys.com/ROLL to redeem your Free Trial Set, which comes with a razor, five-blade cartridge, shaving gel, and post shave gel. All you pay is shipping.
Thrive Market: Your online market for super healthy food at 25-50% off retail shipped right to your home. Visit: thrivemarket.com/richroll and get an EXTRA 25% off on your first box of organic and non-GMO products. PLUS: free shipping! Never pay full price for healthy food again.
Calm: The #1 App for Meditation and Sleep with 100+ guided meditations covering anxiety, focus, stress, sleep, relationships and more. Plus 7-day and 21-day programs for both beginner and advanced users. For a limited time, my listeners can get 25% off a Calm Premium subscription at calm.com/richroll. It includes unlimited access to ALL of Calm's amazing content. Get started today!
SHOW NOTES
My Dinner with Hervé premiers Saturday, October 20th at 5:00 pm PT on HBO GO / HBO NOW.
Available On Demand Sunday, Oct. 21st. Watch the trailer here.
Background, Context & Reference:
Notable People Discussed in today's podcast:
Related Podcasts You Might Enjoy:
Special thanks to HBO Films for film footage and usage in this podcast. Thanks to Jason Camiolo for audio recording, engineering, production, show notes and interstitial music; graphics by Margo Lubin and Blake Curtis. Sponsor relations by David Kahn. Theme music by Ana Leimma.
*Disclosure: Books and products denoted with an asterisk are hyperlinked to an affiliate program. We are a participant in the Amazon Services LLC Associates Program, an affiliate advertising program designed to provide a means for us to earn fees by linking to Amazon.com and affiliated sites.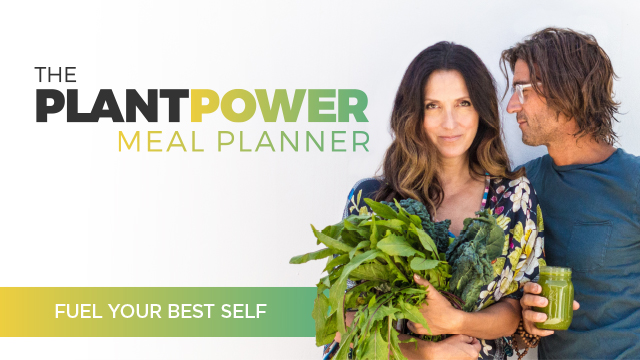 Are you a company interested in sponsoring the podcast? Click here to learn more & take our sponsor survey.
HOW CAN I SUPPORT THE PODCAST?
Tell Your Friends & Share Online!
Subscribe & Review:  iTunes | Stitcher | Soundcloud | TuneIn
Donate: Check out our Patreon account!
Download Our Free App! Now you can access, stream, download and share the entire RRP catalog in the palm of your hand on any iOS mobile device (iPhone, iPad and iPod Touch) with our mobile app. Never miss an episode, plus special announcements, discounts, giveaways. Already downloaded? Awesome. When you have a minute, and it feels right to you, do us a solid and give the app a review in the iTunes Store.