Podcast: Play in new window | Download | Embed
---

"I don't have the muscle of self-pity."

Utkarsh Ambudkar
---
One day you get a call from your friend Lin-Manuel Miranda.
"I've got this thing I'm working on," he says. "Are you interested?"
Without thought or question, Utkarsh Ambudkar jumps at the opportunity.
That 'thing' happened to be a little play you might have heard of called Hamilton.
And the part wasn't just any part. It was the leading turn as Aaron Burr — a role Utkarsh originated on-stage at Lincoln Center.
Unfortunately, the stage lights on Utkarsh would soon dim. Dedication was foiled by ego. Partying took precedence over the work. In a word, he just couldn't seem to get out of his own way. And so before Hamilton even really became HAMILTON, Lin was compelled to let Utkarsh go.
This role of a lifetime, it seemed, would not be Utkarsh's to claim after all.
It's a turn of events that ultimately brought Utkarsh to his knees. Perhaps for the very first time, he was forced to reckon with himself honestly — one important link in a chain of events that would eventually lead Utkarsh to a singular, profound realization that would indelibly change his life forever: he had to change. Not just one thing, but everything.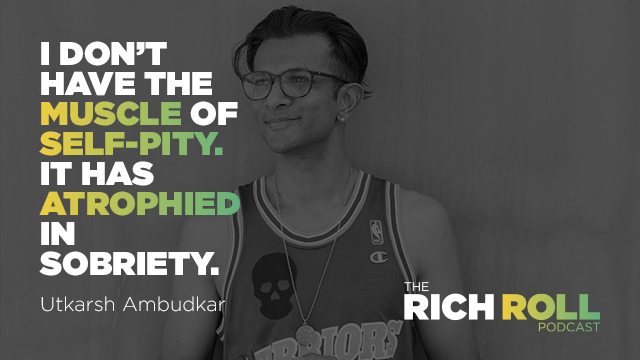 An actor, musician, rapper and NYU Tisch School of The Arts graduate, Utkarsh is best known for his standout performances in movies like Pitch Perfect, Barbershop, Million Dollar Arm and Basmati Blues as well as television shows like The Mindy Project and White Famous. One of many South Asian actors making a recent but undeniable stamp on Hollywood, Utkarsh's latest movie is Blindspotting, a powerful new film starring Hamilton's Daveed Diggs that rocked audiences at Sundance this past winter and will be screening in select U.S. cities starting July 20.
When he isn't in front of the camera, Utkarsh can be found on stage with his friends as part of Freestyle Love Supreme, the hip hop improv crew that includes none other than Hamilton creator Lin-Manuel Miranda himself, or making music — check out his EP Bang Bang and his 'hauntingly beautiful' cover rendition of The Proclaimers' 500 Miles.
Perhaps his biggest opportunity to date, Utkarsh recently decamped for a six-month stint in New Zealand where he is working on the Disney big-budget, live-action production of Mulan.
Beyond his formidable performative gifts, Utkarsh has an infectious enthusiasm for life. A friend for several years, I have to come to really love this young man. It's been a privilege to observe him mature into his talent, take ownership of his life, and share his huge heart and what he has learned for the benefit of others.
Today he shares his story.
This is a conversation about what it means to cultivate a creative life. It's about confronting Hollywood stereotypes. And it's a frank exchange about battling and overcoming an addiction that nearly destroyed a young life and a promising career before it barely even began.
Raw and unedited, Utkarsh's tale is powerful, certain to both move and inspire.
My hope is that you see in him what I see — the power of true sobriety to shape a person into that which they were always meant to be.
So together, let's celebrate the life of Utkarsh Ambudkar.
Peace + Plants,

Listen, Watch & Subscribe
Apple Podcasts | YouTube | Soundcloud | Stitcher | GooglePlay
Thanks to this week's sponsors
Thrive Market: Your online market for super healthy food at 25-50% off retail shipped right to your home. Visit: thrivemarket.com/richroll and get an EXTRA 25% off on your first box of organic and non-GMO products — PLUS: free shipping!! Never pay full price for healthy food again.
Harrys.com: A superior shave at an affordable price. Friends of the Rich Roll Podcast can visit Harrys.com/ROLL to redeem your Free Trial Set, which comes with a razor, five-blade cartridge, shaving gel, and post shave gel. All you pay is shipping.
Note: One of the best ways to support the podcast is to support the sponsors. For a complete list of all RRP sponsors and their respective vanity url's and discount codes, visit my Resources page and click "Sponsors".
SHOW NOTES
Dublin: Join me and The Happy Pear lads for a live event June 30 at Smock Alley Theatre. Tickets here.
Check out Utkarsh's podcast: "Let's Talk About Me Baby"
Background, Context & Reference:
Notable People Discussed in today's podcast:
Related Podcasts You Might Enjoy:
Thanks to Jason Camiolo for production, audio engineering, interstitial music. Video, editing and graphics by Blake Curtis and Margo Lubin. Theme music by Ana Leimma.
*Disclosure: Books and products denoted with an asterisk are hyperlinked to an affiliate program. We are a participant in the Amazon Services LLC Associates Program, an affiliate advertising program designed to provide a means for us to earn fees by linking to Amazon.com and affiliated sites.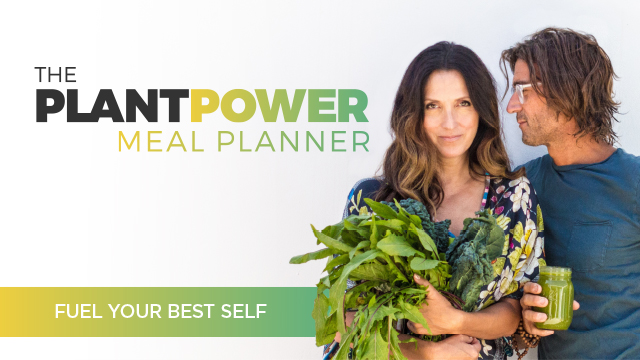 Check out The Plantpower Meal Planner — 1000's of recipes at your fingertips!
HOW CAN I SUPPORT THE PODCAST?
Tell Your Friends & Share Online!
Subscribe & Review:  iTunes | Stitcher | Soundcloud | TuneIn
Donate: Check out our Patreon account!
Download Our Free App! Now you can access, stream, download and share the entire RRP catalog in the palm of your hand on any iOS mobile device (iPhone, iPad and iPod Touch) with our mobile app. Never miss an episode, plus special announcements, discounts, giveaways. Already downloaded? Awesome. When you have a minute, and it feels right to you, do us a solid and give the app a review in the iTunes Store.
Support The Sponsors: One of the best ways to support the podcast is to support our sponsors. For a complete list of all RRP sponsors and their respective vanity url's and discount codes, visit my Resources page and click "Sponsors".