Podcast: Play in new window | Download | Embed
---

"Charity means love. It means to look after your neighbor in need and get nothing in return."

Scott Harrison
---
From the outside looking in, he was living the dream.
Killer SoHo loft. Private jets to exotic locales. Rolex, cover model girlfriend and cash. Lots of cash.
But ten years living extravagantly as a decadent nightclub promoter in New York City took it's toll.
By 28, Scott Harrison had become the worst person he knew.
Morally bankrupt and desperate to rediscover his sense of purpose, Scott decided it was time for a drastic change. So he sold all his belongings and decamped NYC for a year spent volunteering aboard a hospital ship off the coast of Liberia, West Africa.
Abroad, Harrison witnessed levels of poverty and illness he never knew existed. As one year turned into two, he came to understand that many of the diseases their group treated were waterborne, easily preventable with access to clean drinking water — a basic need sorely lacking across vast swaths of the undeveloped world.
Upon returning to New York in 2006, Scott turned his full attention to the global water crisis and the (then) 1.1 billion people living without access to clean water. The manifestation of that commitment is charity: water — a revolutionary for-purpose endeavor that to date has raised over $3000 million to bring clean drinking water to more than 8.4 million people all across the world.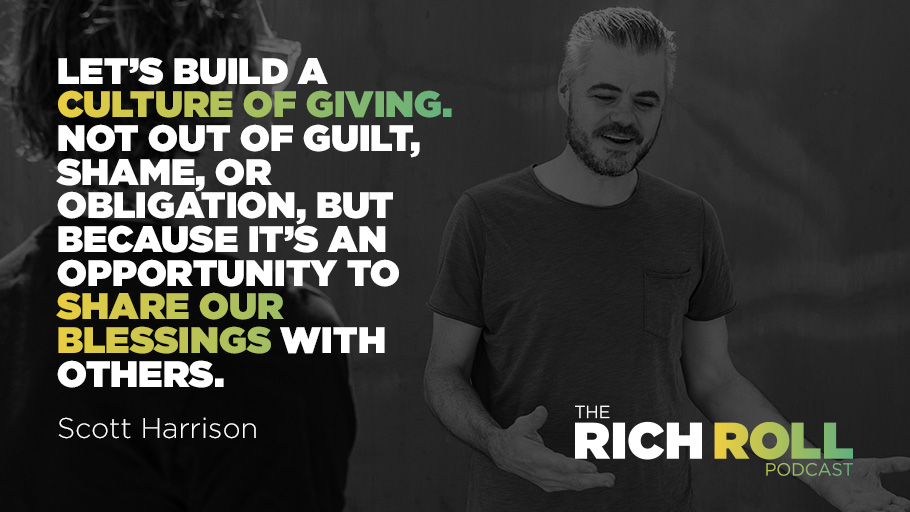 Equally impressive is the extent to which Scott has quite literally reinvented and re-energized how we give and how we think about giving. He did it by creating an aspirational brand. He did it by restoring public trust in charity. And he did it by leveraging technology to deeply connect each and every giver with the gift's specific result and impact.
Simply put, Scott Harrison is one of the most impressive people I have ever met. His inspiring story from lost to found is legend — an astounding example of what can be achieved when a life pivots from self-serving to selfless service.
Scott's story can be found in his riveting new memoir, Thirst, which vividly recounts Scott's redemptive tale of transformation and the twists and turns that built charity: water into one of the most trusted, disruptive, innovative and admired nonprofits in the world. Debuting at #7 on last week's NY Times bestseller list, it's a must read page-tuner, the profits of which funnel right back to (you guessed it) charity: water.**
Picking up where left off in Scott's first appearance on the podcast (episode 305 from July 2017), today we dive deeper into previously unexplored aspects of Scott's personal evolution. We discuss progress made by his organization and the work that remains.
We discuss the important role faith has played in his journey. He explains the true meaning of charity — and the sense of purpose and personal fulfillment that goes hand in hand with service. We end with a call to action. And a reminder that we all possess the power to make the world a better place.
Because nobody should fear work that has no end.
Here's my call to action: in celebration of my 52nd birthday, help me raise $100,000 by December 31, 2018 — 100% of which will be deployed to bring clean water projects to over 3,300 people for the very first time. Projects that will save lives for generations to come.
Specifically, I'm asking that you donate $1 for every year that I have been drinking clean water – a pledge of $52 (or whatever you can afford – every penny helps). When the water projects are complete, charity: water will then send all of those who donated photos and GPS coordinates so together we can experience up close and personal the exact community that we impact.
It's an ambitious goal. I can't do this alone. But with your help, it's entirely doable. Because together we are powerful. For the price of a night out at the movies, we really can save lives and positively change the world. And that is priceless.
For more information and to donate, please visit my campaign page at my.charitywater.org/richroll.
My hope is that this conversation inspires both self-reflection and action. Because each and every one of us holds the power to positively impact the life of another. And because life is more fulfilling, meaningful and rewarding when we are persistently engaged in the pursuit of service and giving.
I love this man. I love his mission. And I love this conversation.
For the visually inclined you can watch our entire conversation here: bit.ly/richandharrisonyt
Peace + Plants,

** You can unlock a $30 donation that gives clean water to one person by purchasing Thirst in any format. Simply forward your receipt to [email protected] while funds remain to unlock a donation in your honor.
Listen, Watch & Subscribe
Apple Podcasts | YouTube | Spotify | Stitcher | Google Podcasts
Thanks to this week's sponsors
Fully: From the popular Jarvis adjustable standing desks to their every-which-way active office chairs, to their many movement supporting accessories — anti-fatigue mats, treadmill desks and more — Fully is all about helping you bring more movement, energy and joy to your work and life. To get your body moving in your workspace, visit: fully.com/RICHROLL
Peloton – Discover this cutting-edge indoor cycling bike that brings the studio experience to your home.  Get a great workout at home, anytime you want. Go to onepeloton.com, use the code RICHROLL and get $100 off accessories with your Peloton bike purchase.
Eero: Life is too short for bad WiFi! Let Eero blanket your home in fast, reliable and secure internet connectivity. For free overnight shipping to the US or Canada, visit eero.com/richroll and at checkout select overnight shipping then enter RICHROLL to make it free! Get $100 off our best-selling WiFi system and a year of eero Plus. Just use code RICHROLL at checkout.
SHOW NOTES
In return for 52 years on Earth, help me raise $100,000 to bring clean water to 3,300 people in need.
Check out Scott's new book: Thirst: A Story of Redemption, Compassion, and a Mission to Bring Clean Water to the World*
Background, Context & Reference
Notable People Discussed
Albert Schweitzer: theologian, organist, writer, humanitarian, philosopher, and physician. A Lutheran, Schweitzer challenged both the secular view of Jesus as depicted by the historical-critical method current at this time, as well as the traditional Christian view

Mother Teresa

:  known in the Roman Catholic Church as Saint Teresa of Calcutta, was an Albanian-Indian Roman Catholic nun and missionary

Carl Jung: psychiatrist and psychotherapist who founded analytical psychology

Depeche Mode

: iconic English electronic / new wave band formed in Basildon, Essex, in 1980
Related Podcasts You Might Enjoy
Thanks to Jason Camiolo for audio engineering, production and show notes; graphics by Margo Lubin and Blake Curtis. Portraits by Reece Robinson. Theme music and interstitial music by Ana Leimma.
*Disclosure: Books and products denoted with an asterisk are hyperlinked to an affiliate program. We are a participant in the Amazon Services LLC Associates Program, an affiliate advertising program designed to provide a means for us to earn fees by linking to Amazon.com and affiliated sites.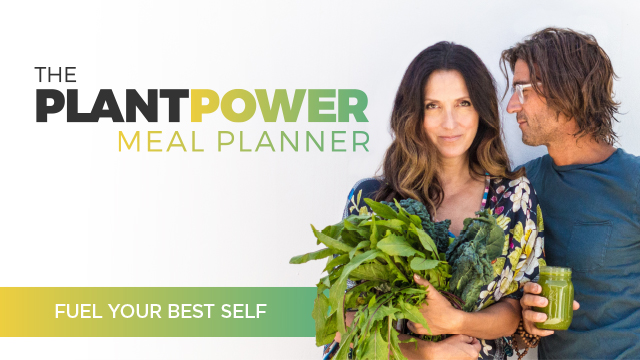 Are you a company interested in sponsoring the podcast? Click here to learn more & take our sponsor survey.
HOW CAN I SUPPORT THE PODCAST?
Tell Your Friends & Share Online!
Subscribe & Review:  iTunes | Stitcher | Soundcloud | TuneIn
Donate: Check out our Patreon account!
Download Our Free App! Now you can access, stream, download and share the entire RRP catalog in the palm of your hand on any iOS mobile device (iPhone, iPad and iPod Touch) with our mobile app. Never miss an episode, plus special announcements, discounts, giveaways. Already downloaded? Awesome. When you have a minute, and it feels right to you, do us a solid and give the app a review in the iTunes Store.