Podcast: Play in new window | Download | Embed
---
"The biggest factor in who made it to the next level wasn't talent or work ethic. It was a willingness to keep plugging away through all the hard times."

 Phil Gaimon 
---
Let's talk about doping.
Throw cycling into the conversation and emotions are sure to run hot. It's an emotional subject for reasons both obvious and obscure. A flashpoint that divides loyalties, pitting our innate sense of fairness against our natural impulse to forgive.
I have opinions on the matter. But my perspective is far from set in cement. Because I am aware that it's formed from the sidelines, as an observer of a very insular subculture beyond my direct experience, and to which I am not privy. Unless you were actually there — in the unfortunate and precarious position so many athletes across so many sports abruptly find themselves — my opinion is that we should not be so quick to judge.
Everybody thinks they would make the right choice. I certainly do. But that's just projection. The truth is that you don't actually know what you would do. Connecting with this impulse helps me empathize with those who went astray. Is that a good thing? I honestly don't know.
Phil Gaimon did make the right choice. A somewhat polarizing figure in the cycling community, today he tells the tale.
Overcoming childhood obesity to achieve his dream of riding professionally, over the course of his professional cycling career Phil competed on several established domestic teams like Jelly Belly, Bissel and Optum-Kelly Benefit as well as high profile, international UCI teams like Garmin Sharp in 2014 and Cannondale–Drapac in 2016 before hanging up his bib shorts at the end of last year. Well, not exactly, but I'll get to that part in a minute.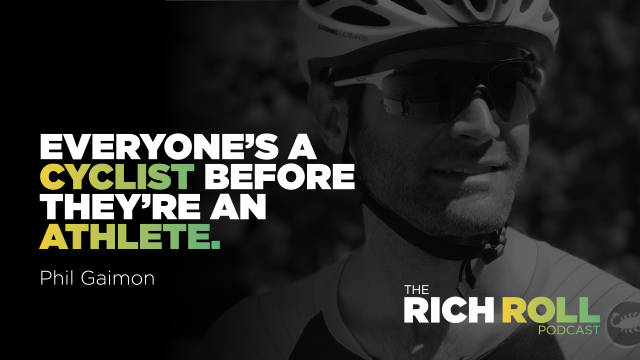 Along the way he has raced and trained with the best. Now he writes about his experiences, coming clean on what transpired behind cycling's shrouded curtain with wit and a healthy dose of comedic self-deprecation. He is the author of Pro Cycling On $10 A Day* and Ask a Pro*. His newest tome, Draft Animals: Living The Pro Cycling Dream (Once In A While) — an entertaining memoir about achieving his childhood dream of riding pro on the World Tour and what happened to him when he achieved it — hits bookstores October 10, 2017.
When he's not writing books, Phil is an active blogger and contributor to various cycling publications like Velo News. He also hosts The Peloton Brief Podcast and is the founder of Phil's Cookie Fondo – a series of cycling adventures between 32 and 113 miles taking place October 15 that showcases Malibu's great climbs (and apparently involves a lot of cookies).
Back to the bib shorts. He didn't exactly hang them up. In fact, Phil has spent the better part of the last year pursuing what he calls The Worst Retirement Ever — an endeavor in which he is attempting to clock the fastest-ever recorded times on as many prestigious cycling climbs he can visit, both domestic and abroad — known as King Of The Mountain (KOM) honors on Strava, multisport's most popular workout tracker social network. Motivated to reclaim all the KOMs held by previously banned riders, it's a quest motivated by principle, for the sake of clean sport, and it's a challenge he has been chronicling in a series of entertaining videos on YouTube.
This is a conversation about his childhood growing up as an overweight kid. It's about how he first started riding bikes to lose weight and how he turned his love of cycling into a career. We address the misconceptions of what it's actually like to ride pro and we cover his more recent KOM adventures.
And yes, we talk about doping — cycling's sordid history with PEDs, the hows and whys behind Phil's persistent refusals to dope, what it means to him to race clean and stay clean, and what he foresees for the future of the sport he loves.
But at its core, this is a conversation that demystifies one of the world's most unique, most colorful and most drama-riddled professional sports through the eyes of someone who actually lived through it.
Final note: we recorded this conversation back in mid-April. Apologies to Phil and his fans that it took so long to publish this one — but hey I'm busy too. Along the way, Phil has since tackled a variety of new climbs, besting KOMs along the way.
I enjoyed this one. I hope you do too.
P.S. – Pretty sure I mispronounced Phil's last name in the intro. It's Guy-mon, not Gay-min. Inexcusable. Sorry about that Phil.
Peace + Plants,

Listen & Subscribe on Apple Podcasts | Soundcloud | Stitcher
charity: water
I want to personally thank everyone who responded to my podcast with Scott Harrison and donated to charity: water by joining The Spring. As of the date of this writing, the RRP community has collectively raised enough revenue to build 4 wells annually! Amazing. Inspired by your generosity, my company has decided to sponsor one well per year – so that makes 5 wells for 2017. But why not make it 10? For just $20-$40 in monthly donations (100% of which go directly to clean water projects), you can make an incalculable difference in countless lives by investing in a world where everyone has clean water. There is simply no better feeling than providing a basic, life-altering human right. To learn more and join, please visit The Spring at cwtr.org/richroll.com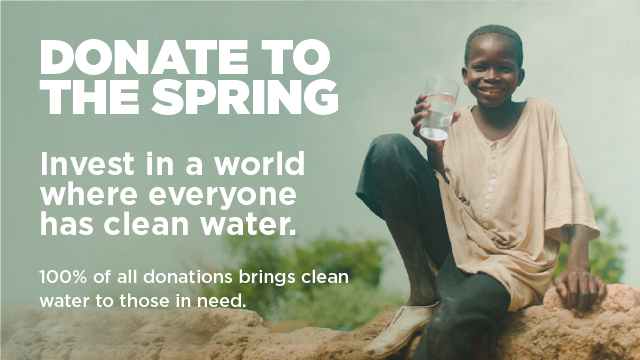 Thanks to this week's sponsors:
Thanks to Jason Camiolo for production, audio engineering, show notes and interstitial music; Shawn Patterson for graphics. Theme music by Ana Leimma.
*Disclosure: Books and products denoted with an asterisk are hyperlinked to an affiliate program. We are a participant in the Amazon Services LLC Associates Program, an affiliate advertising program designed to provide a means for us to earn fees by linking to Amazon.com and affiliated sites.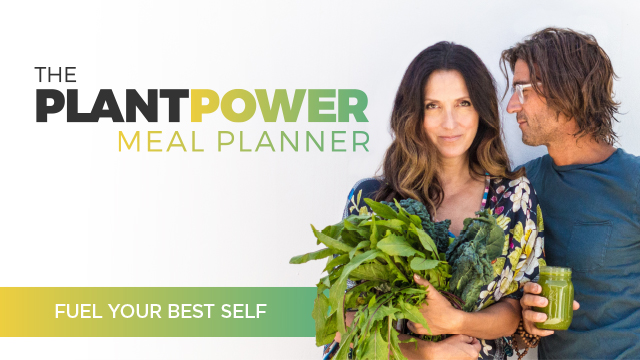 Check Out Our New Meal Planner!
Are you a company interested in sponsoring the podcast? Click here to learn more & take our sponsor survey.
HOW CAN I SUPPORT THE PODCAST?
Tell Your Friends & Share Online!
Subscribe & Review:  iTunes | Stitcher | Soundcloud | TuneIn
Donate: Check out our Patreon account!
Download Our Free App! Now you can access, stream, download and share the entire RRP catalog in the palm of your hand on any iOS mobile device (iPhone, iPad and iPod Touch) with our mobile app. Never miss an episode, plus special announcements, discounts, giveaways. Already downloaded? Awesome. When you have a minute, and it feels right to you, do us a solid and give the app a review in the iTunes Store.