Podcast: Play in new window | Download | Embed
---

"I should be dead. I know that. I should not be successful. I know that too. My daily existence is a toss of the coin – one side, fear, the other side, gratitude."

Kurt Sutter
---
Fundamentally, I'm a people pleaser.
It took years of sobriety before I realized this is more character defect than positive attribute. I continue to struggle with it often.
Kurt Sutter doesn't have this problem.
A writer, actor, director, and long-time loyal friend, Kurt is a man utterly unafraid to be exactly who he is — a passionate artist committed to his creative vision for both life and art.
Kurt's description of his upbringing is vintage Sutter:
Raised in the shadow of Rahway prison, Kurt spent most of his New Jersey childhood indoors, away from people, three feet from a TV screen. That's where he learned the essentials of storytelling and the comic significance of anvils.
Anvils aside, you most likely know Kurt as the creator, head writer and showrunner of Sons of Anarchy, the critically acclaimed outlaw motorcycle club psychodrama with a fanbase so rabid, it became the biggest hit television show in the FX network's history.
After humble beginnings performing off-off-Broadway in theatres, lofts and (in his words) holding cells (more vintage Sutter), Kurt caught his first major break in 2001, booking a staff writer gig on FX's The Shield, where he spent the next seven years mastering the fundamentals of fearless television storytelling and rising up the ranks to graduate as one of the show's coveted Executive Producers.
Then came Sons. A seven-year, Shakespearean eruption of vigilantism, government corruption, racism, loyalty and human transformation, the show struck an immediate cultural nerve, cementing itself in the zeitgeist and skyrocketing Kurt to Hollywood's A-list.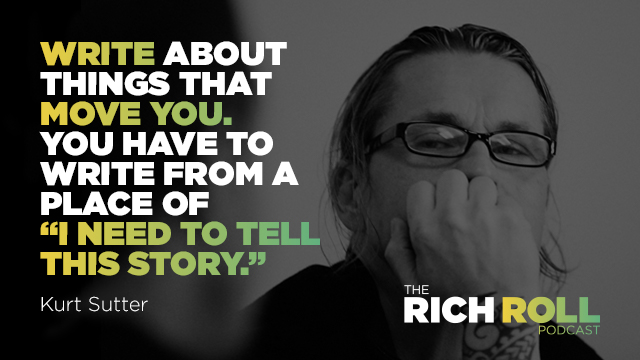 Kurt's creative output is impressive. Beyond Sons, Kurt penned Southpaw, a gritty feature-length boxing drama originally written for Eminem that ultimately starred Jake Gyllenhaal. He created The Bastard Executioner, a historical drama that ran for one season of FX, and a comic book mini-series called Lucas Stand. Mayans MC, Kurt's third television drama for FX, is set to debut soon. And this list doesn't even include Kurt's many feature projects currently in development.
A self-described misanthrope, let's just say Kurt has a penchant for unapologetically speaking his mind — a disposition at odds with Hollywood etiquette that has resulted in more than a few skirmishes.
But the Kurt I know — the Kurt I have been friends with for well over a decade – is a man quite apart from the reputation that often precedes him. He's a family man. A husband and father of three children. A great friend. An example of selfless service. And an extraordinary artist.
It may sound like a Cinderella story. But success for Kurt didn't come easy. And it didn't come early. Overweight throughout his youth, he once tipped the scale at 400 pounds. Then came the drugs and alcohol — a battle he very nearly lost.
It's a helluva ride. Today, we get into all of it.
For the visually inclined, you can watch the conversation on YouTube at: http://bit.ly/richandkurt.
If you are enjoying the video versions of the show, do me a favor and subscribe!
Peace + Plants,

Listen, Watch & Subscribe
Apple Podcasts | YouTube | Soundcloud | Stitcher | GooglePlay
Thanks to this week's sponsors
22 Days Nutrition: the 100% plant-based, 100% USDA certified organic nutrition products and meal delivery platform designed to meet the needs of your healthy, active life. For 10% off all products (including the meal delivery) and free shipping, visit 22daysnutrition.com/richroll and use promo code RICHROLL at checkout.
MeUndies: This Valentine's season, get 20% off your matching pair of the softest underwear you will ever wear, Free Shipping, and a 100% Satisfaction Guarantee when you visit MeUndies.com/roll.
On Running: Born in the Swiss Alps, On Running shoes feature the first patented cushioning system which is activated only when you need it – during the landing. To learn more about On go to  www.on-running.com/richroll.
Note: One of the best ways to support the podcast is to support the sponsors. For a complete list of all RRP sponsors and their respective vanity url's and discount codes, visit my Resources page and click "Sponsors".
SHOW NOTES
Background, Context & Reference
Notable People Discussed In Today's Podcast
Related Podcasts You Might Enjoy
Thanks to Jason Camiolo for production, audio engineering, interstitial music and show notes and Blake Curtis for graphics. Theme music by Ana Leimma.
*Disclosure: Books and products denoted with an asterisk are hyperlinked to an affiliate program. We are a participant in the Amazon Services LLC Associates Program, an affiliate advertising program designed to provide a means for us to earn fees by linking to Amazon.com and affiliated sites.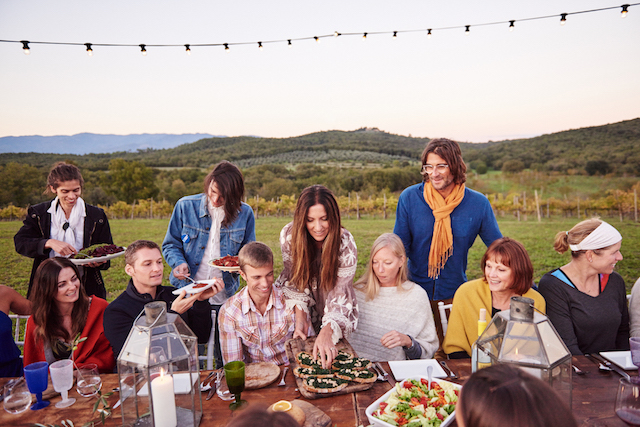 The Plantpower Way: Italia is now available — pick up your copy today!
HOW CAN I SUPPORT THE PODCAST?
Tell Your Friends & Share Online!
Subscribe & Review:  iTunes | Stitcher | Soundcloud | GooglePlay
Donate: Check out our Patreon account!
Download Our Free App! Now you can access, stream, download and share the entire RRP catalog in the palm of your hand on any iOS mobile device (iPhone, iPad and iPod Touch) with our mobile app. Never miss an episode, plus special announcements, discounts, giveaways. Already downloaded? Awesome. When you have a minute, and it feels right to you, do us a solid and give the app a review in the iTunes Store.
Support The Sponsors: One of the best ways to support the podcast is to support our sponsors. For a complete list of all RRP sponsors and their respective vanity url's and discount codes, visit my Resources page and click "Sponsors".