The heart and soul of this podcast is personal transformation—and today's story of metamorphosis is one of the most compelling, improbable, and inspirational tales I have ever heard.
Narrating this epic saga is Ken Rideout, a guy who has transcended a litany of seemingly insurmountable obstacles to become one of the world's pre-eminent master athletes.
Now 51, he smokes his running competitors like a bad habit—and is only beginning to hit his stride.
It's a land mine littered path that didn't come easy. A rough and chaotic childhood, a battle with addiction, learning harsh truths as a prison guard right out of high school, and later losing colleagues on 9/11 are just a few of the many obstacles he's faced and overcome.
Nonetheless, and without any formal experience, he somehow made it to Wall Street and beyond—and has been stacking goals ever since.
Ken's latest goal? To be crowned masters champion in all the world's most prestigious marathons.
Crowned "World's Best Marathoner Over 50" by the New York Times (in an article written by friend of the podcast Matt Futterman), it's fair to say this former boxer is already well on his way to achieving that goal. For context, he ran an astounding 2:28 marathon PR last year at age 50. At last year's New York City Marathon, he ran 2:33, winning the 50-54 age group category by a full 16 minutes and was the first person over 50 years of age to win the overall Masters division for athletes over 40. On the horizon? Berlin, London, and beyond.
When he's not training like a professional athlete, Ken works full time, is a husband and dad to four kids, and on top of it all, somehow squeezes out time to co-host The Fight podcast with Teddy Atlas.
"You're only limited by what you think."
– KEN RIDEOUT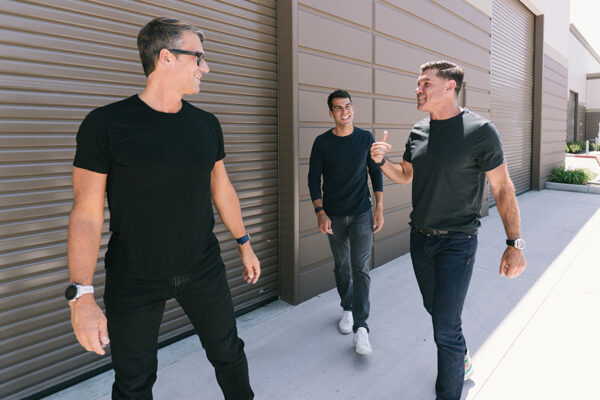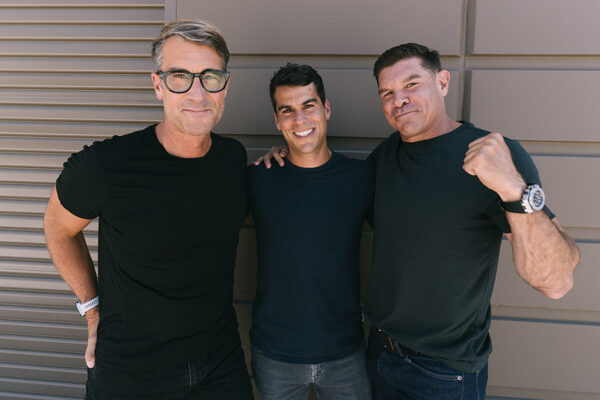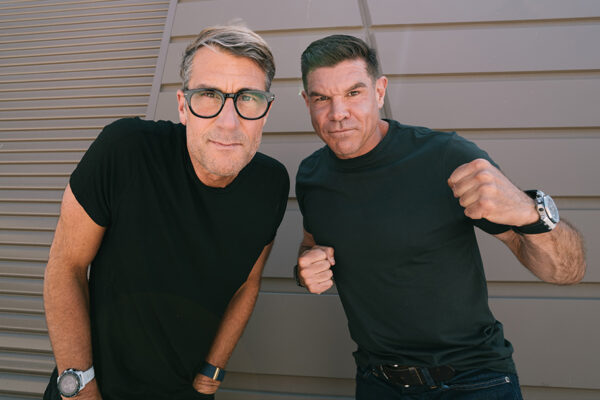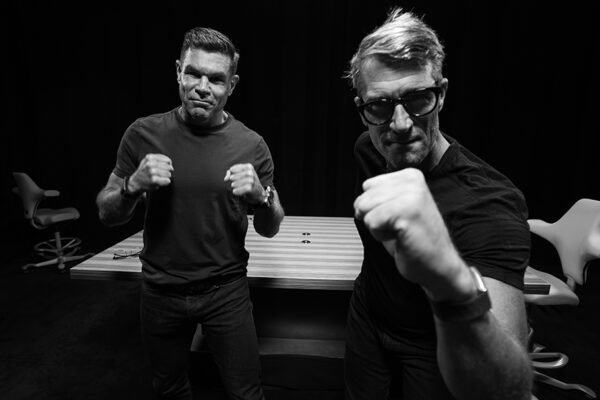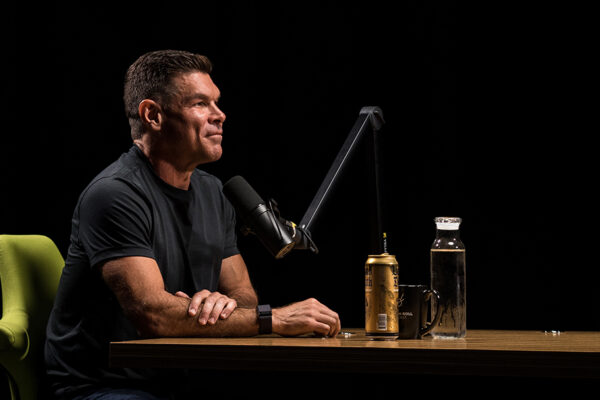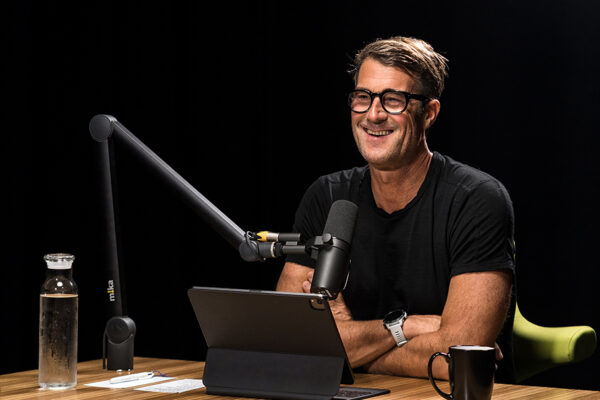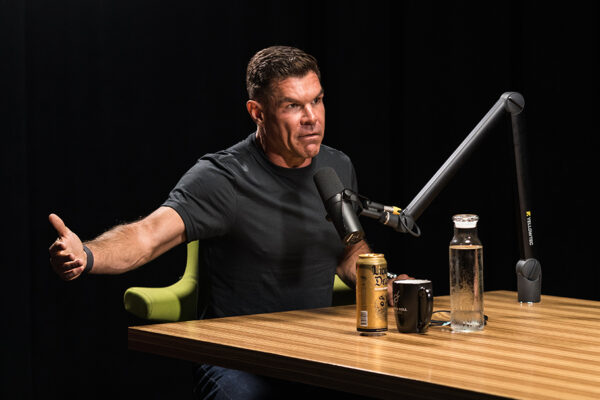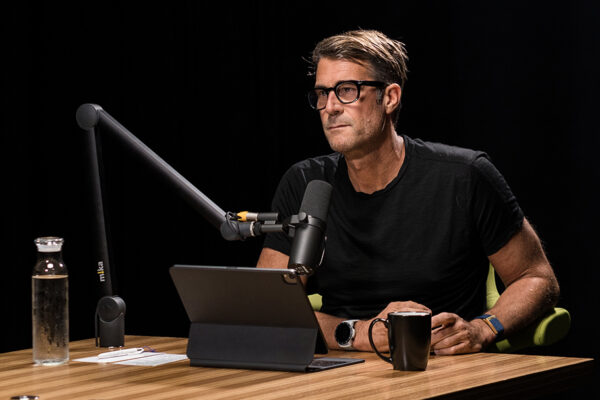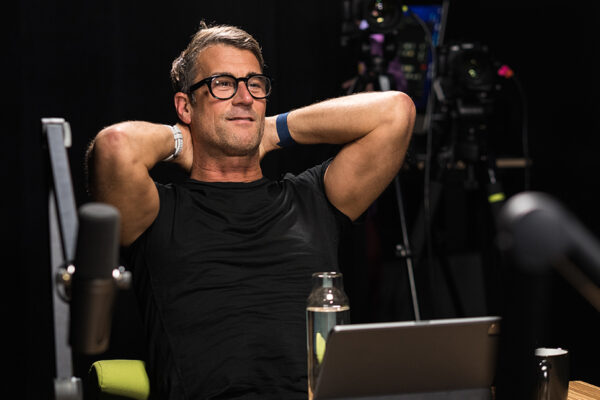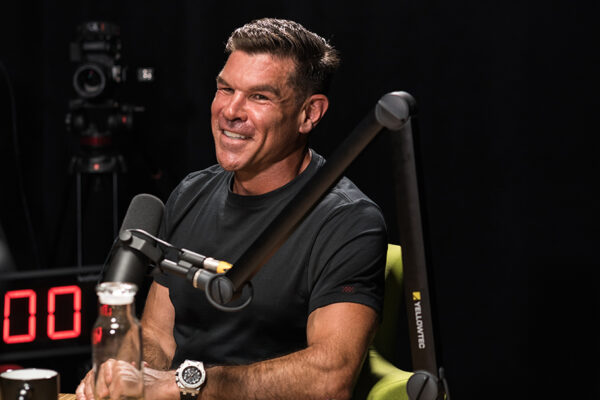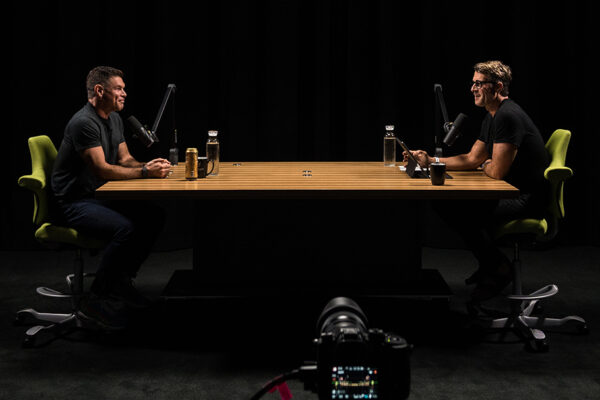 Today we walk through Ken's journey, covering his early years reared in chaos, his time spent as a prison guard, and how he hustled his way against all odds to get to Wall Street.
We also dive into the opioid addiction that nearly cratered his life, his mid-life renaissance as an athlete, his inhuman drive, his unique professional approach to training, and the mindset tools he's leveraged to create improbable success—all of which are layered with a rare and colorful humility.
The visually inclined can watch the magic transpire on YouTube. As always, the podcast streams wild and free on Apple Podcasts and Spotify.
Ken is truly one of a kind, and this one is packed with powerful lessons on discipline, self-accountability, and the importance of consistency.
Get on board the rollercoaster—and prepare for a thrill.
Peace + Plants,

Listen, Watch, & Subscribe
I'm proud to announce my new book 'Voicing Change II'. To learn more & reserve your copy, click the button below.
There are a few simple ways you can support the show and the content we strive to craft and share every single week
Subscribe & Review: Please make sure to review, share comments and subscribe to the show on the various platforms (Apple Podcasts, YouTube & Spotify). This helps tremendously!
Patronize Our Sponsors: Supporting the companies that support the show! For a complete list of all RRP sponsors and their respective vanity URLs and discount codes, click the 'Sponsors' tab in the 'Shop' menu.
Spread The Word: Help grow our reach by sharing your enthusiasm for the podcast and/or your favorite episodes by posting about it on social media.
Thank The Team: I do not do this alone. Send your love to Jason Camiolo for audio engineering, production, show notes and interstitial music; with additional audio engineering by Cale Curtis and additional music by Moby; Blake Curtis & Dan Drake for video, & editing; graphics by Jessica Miranda & Daniel Solis; portraits by Davy Greenberg, Grayson Wilder & Gizelle Peters; video clips for social media are created by AJ Akpodiete; copywriting by Georgia Whaley; and theme music by Tyler Piatt, Trapper Piatt & Hari Mathis.
Amazon Disclosure: Third-party books and products denoted on this page and website may be hyperlinked to the Amazon affiliate program. We are a participant in the Amazon Services LLC Associates Program, an affiliate advertising program designed to provide a means for us to earn fees by linking to Amazon.com and affiliated sites.