Podcast: Play in new window | Download | Embed
---
"I was not unhealthy. I was broken."

David Clark   
---
Goals are great. Audacious goals? Even better.
But what happens when that quest to touch the outermost edge of your capabilities tips into maddening obsession?
David Clark has been there. And this week he returns to the podcast to tell us all about it.
Longtime listeners will remember well our first conversation — one of my most popular episodes to date — in which David vividly recalled his extraordinary journey from morbidly obese, full-blown alcoholic into sober, vegan, ultra-running warrior.
Not too long ago, David tipped the scales at 320 pounds. Fueled on a steady, death-defying diet of booze, pills and fast food, he was a man hell-bent on wrecking havoc, destruction and woe in the lives of loved ones and anyone unfortunate enough to cross his path,
He wasn't just unhealthy. He was broken.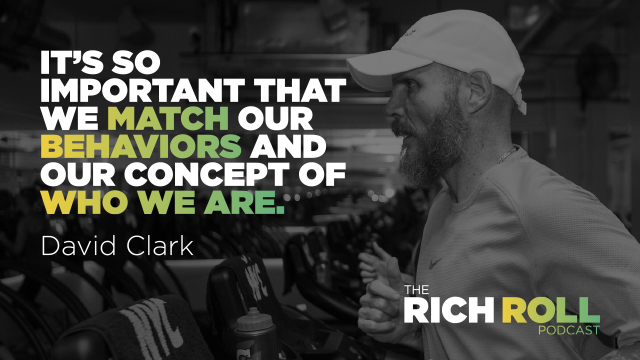 Ultimately Dave met his breaking point. Understanding that if he didn't change he would surely die, he summoned the will to finally face and overcome his demons, transform his life wholesale and ultimately accomplish feats most sane people would deem impossible.
As told in his memoir Out There*, David didn't just drop 150 pounds on a plant-based diet. He didn't just complete a half-marathon. He didn't just complete a marathon. And he didn't just finish the Badwater 135, but went on to crush an impressive list of ultra-marathons, including a run across the entire United States (along with podcast fave Charlie Engle) and the Quad Boston, in which he ran the Boston marathon course four times without stopping.
Along the way, he repaired his broken self, emerging healthy.
Mission accomplished. Or so he thought.
No matter how far David continued to push the envelope, a void nonetheless remained. A hole in his soul he simply could not fill. So he continued to push, convinced that the answer he sought would surely be found in going further. Farther. Longer. Harder.
What had begun as a laudable journey to wholeness had fractured, leading him away from the light — and into darkness.
And yet once again, David found his way out.
This is a conversation about that journey.
It's about what happens when goals devolve into addictions — an escape from what is most real and important.
It's about the stories we tell ourselves about ourselves, and the impact of those stories on our beliefs.
And it's about constant, continual fidelity to growth and re-invention.
I sincerely hope you enjoy this powerful, contemplative exchange with the inspiring David Clark.
Peace + Plants,

Listen & Subscribe on Apple Podcasts | Soundcloud | Stitcher
Thanks to this week's sponsors:
22 Days Nutrition: the 100% plant-based, 100% USDA certified organic nutrition products and meal delivery platform designed to meet the needs of your healthy, active life. For 10% off all products (including the meal delivery) and free shipping, visit 22daysnutrition.com/richroll and use promo code RICHROLL at checkout.
DesignCrowd: Custom graphic, logo and web design from over 550,000 designers around the world! Get the perfect custom design, every time! Visit designcrowd.com/RICHROLL or enter promo code RICHROLL at checkout and receive up to $100 off your design project now!
Notable People Discussed
 Related Podcasts You Might Enjoy
Thanks to Jason Camiolo for production, audio engineering, show notes and interstitial music; Shawn Patterson for graphics. Theme music by Ana Leimma.
*Disclosure: Books and products denoted with an asterisk are hyperlinked to an affiliate program. We are a participant in the Amazon Services LLC Associates Program, an affiliate advertising program designed to provide a means for us to earn fees by linking to Amazon.com and affiliated sites.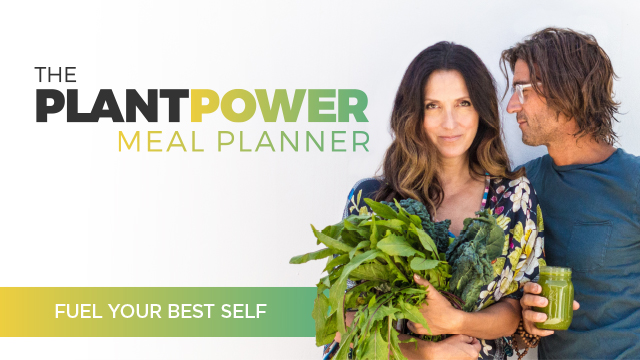 Check Out Our New Meal Planner!
Are you a company interested in sponsoring the podcast? Click here to learn more & take our sponsor survey.
Join us for our next retreat at Ballyvolane in Ireland, July 24-31, 2017. For more information visit ourplantpowerworld.com
HOW CAN I SUPPORT THE PODCAST?
Tell Your Friends & Share Online!
Subscribe & Review:  iTunes | Stitcher | Soundcloud | TuneIn
Donate: Check out our Patreon account!
Download Our Free App! Now you can access, stream, download and share the entire RRP catalog in the palm of your hand on any iOS mobile device (iPhone, iPad and iPod Touch) with our mobile app. Never miss an episode, plus special announcements, discounts, giveaways. Already downloaded? Awesome. When you have a minute, and it feels right to you, do us a solid and give the app a review in the iTunes Store.