Working out offers a healthy path towards self-actualization. But it can also be used to avoid 'working in', perpetuating denial of that which must be confronted.
What's the difference between the two? Ask Chris Hauth + Caroline Burckle and they'll both agree: the answer is intention.
Over the last few years, it's been a tradition to host periodic performance fitness deep dives with my long-time coach, Olympian, former professional triathlete, and fellow endurance fanatic Chris Hauth in a series erstwhile referred to as Coach's Corner. Unfortunately, the pandemic derailed the regularity of this institution, our last observance of this sacred ritual conducted exactly one year ago on Zoom.
In apologetic atonement for this grievous oversight, today we restore balance to the Universe, graced with the presence of not one but two Olympians because Chris and myself are joined by Caroline Burckle—an audience favorite many of you will fondly recall from RRP #565 this past December.
For those new to the show, Chris is a sub-9 hour Ironman champion, a former Olympic Swimmer, a veteran of many an ultra-endurance challenge, my ÖTILLÖ Swimrun World Championship teammate, and one of the world's most respected endurance coaches.
Caroline (Burks) is a former swimmer & Olympic medalist with 23 All American titles, 2 NCAA individual victories & NCAA Female Swimmer of the Year accolades to her name. She runs RISE, a mentor program that pairs Olympic athletes with young elite athletes for support and guidance.
"You don't always need a finish line. Sometimes you just need the time in nature and the growth that follows."
– CHRIS HAUTH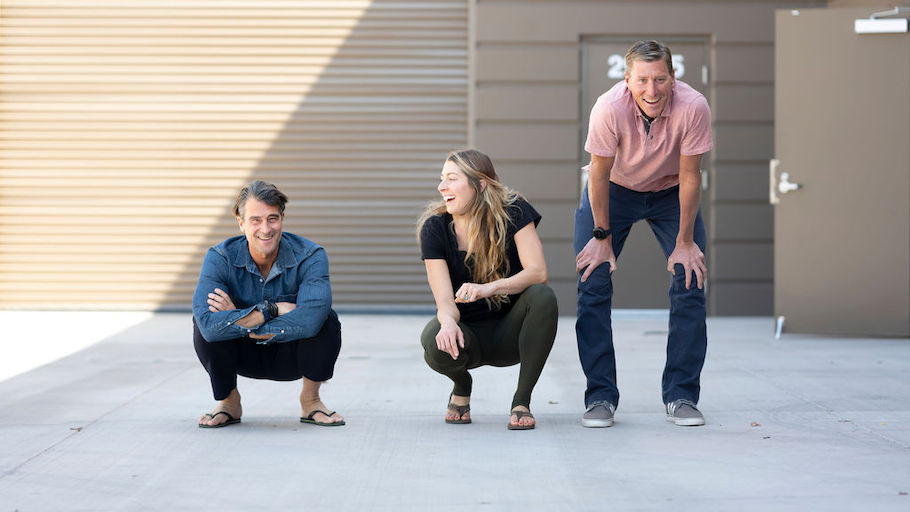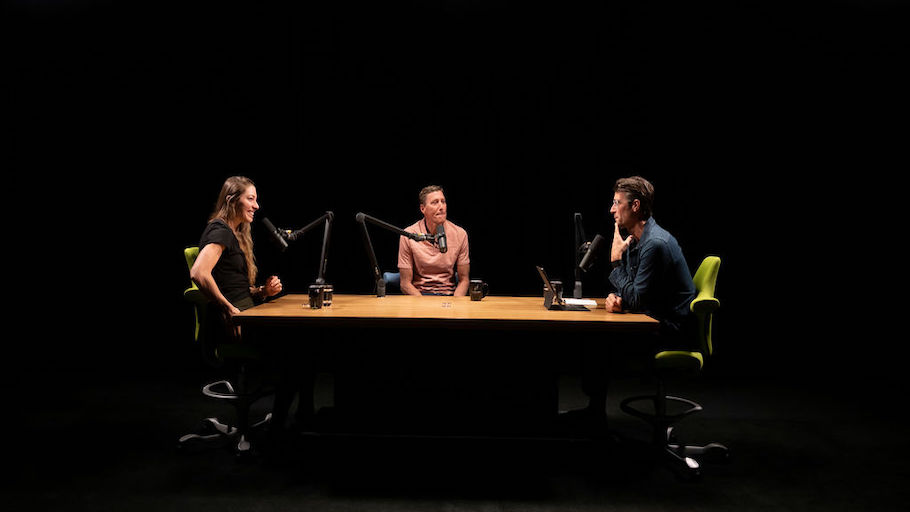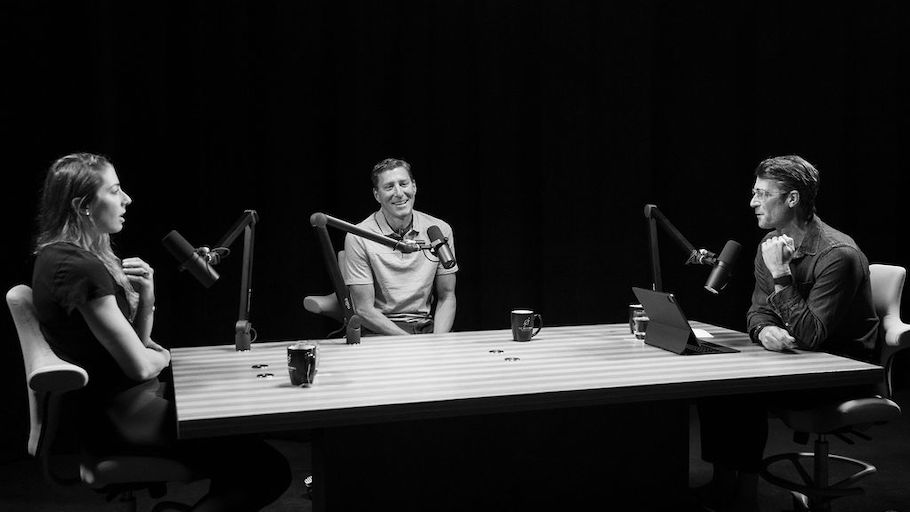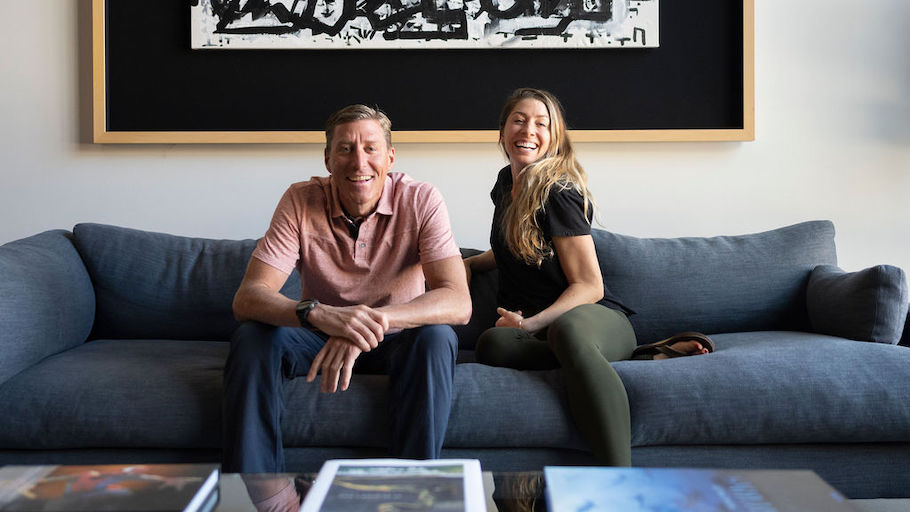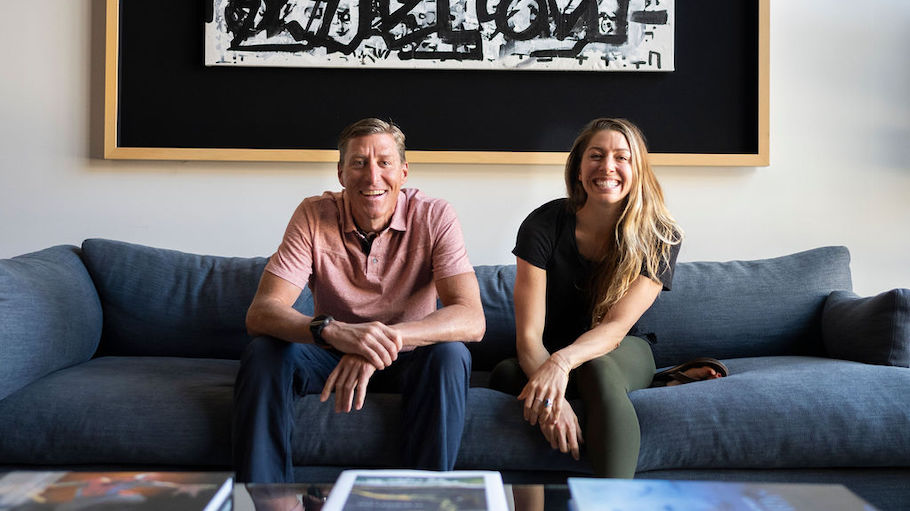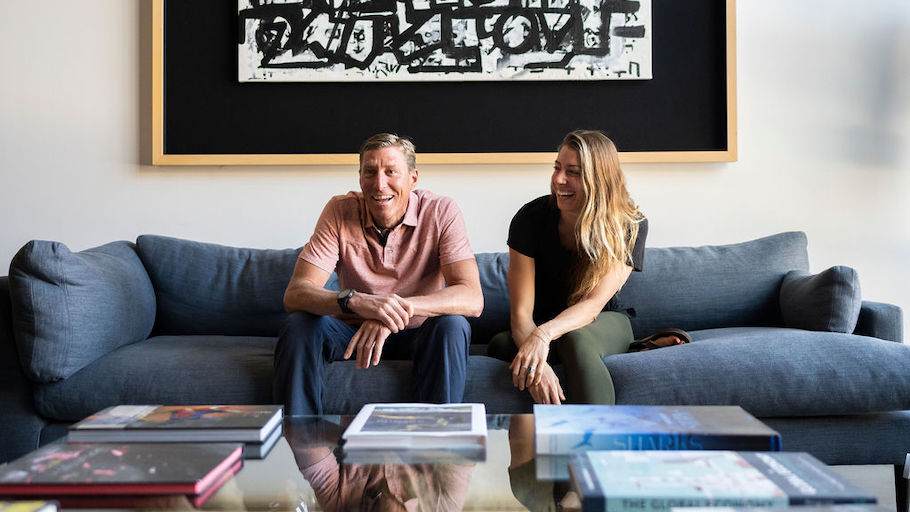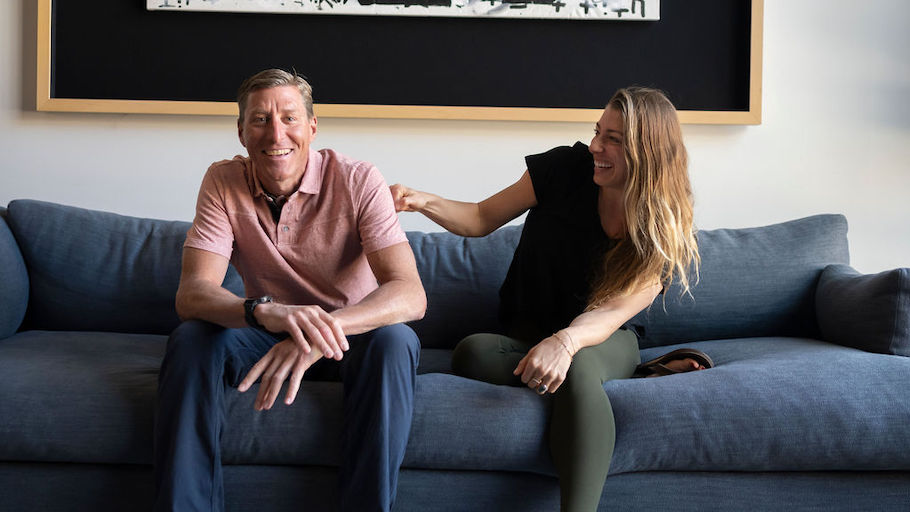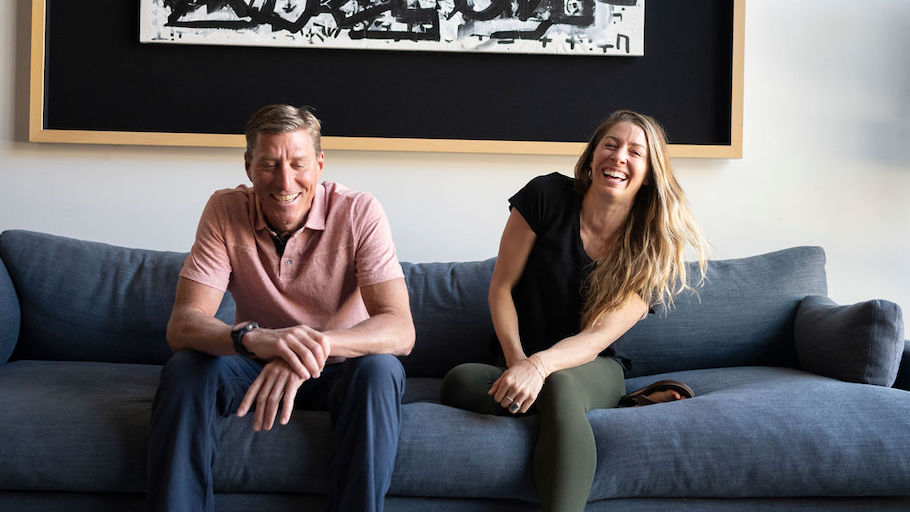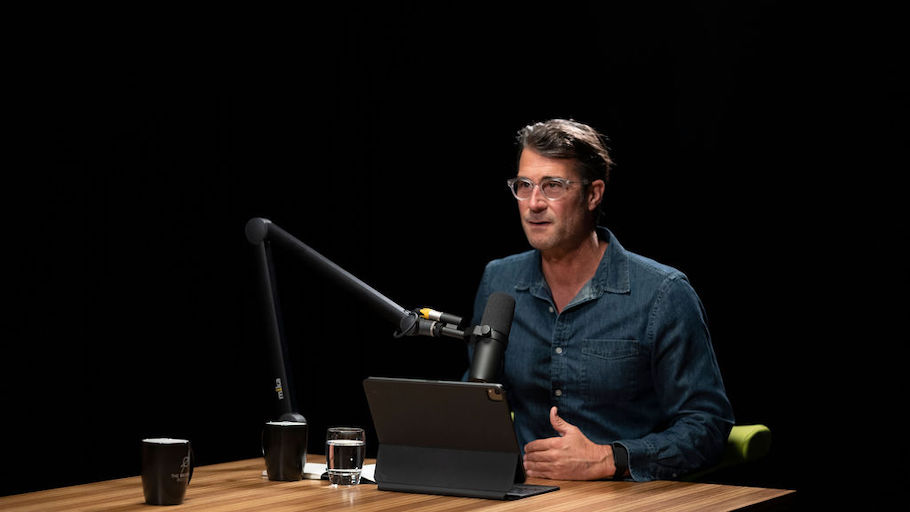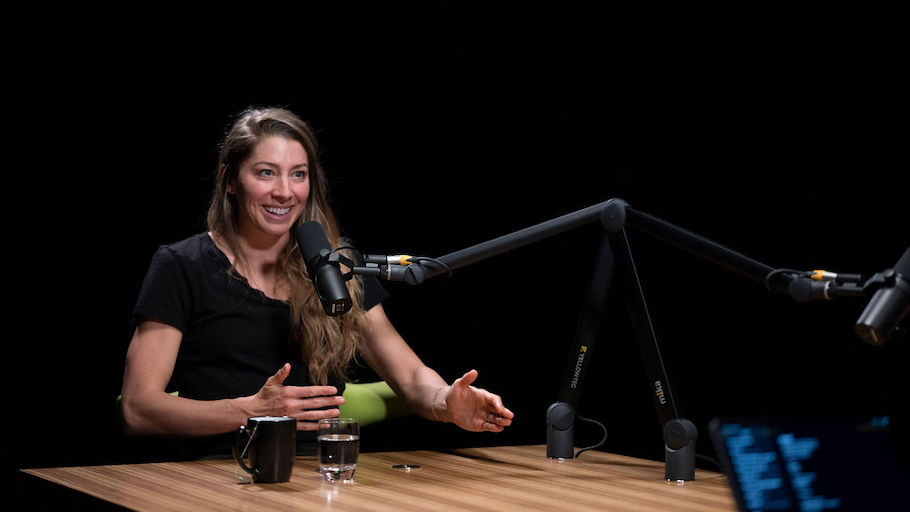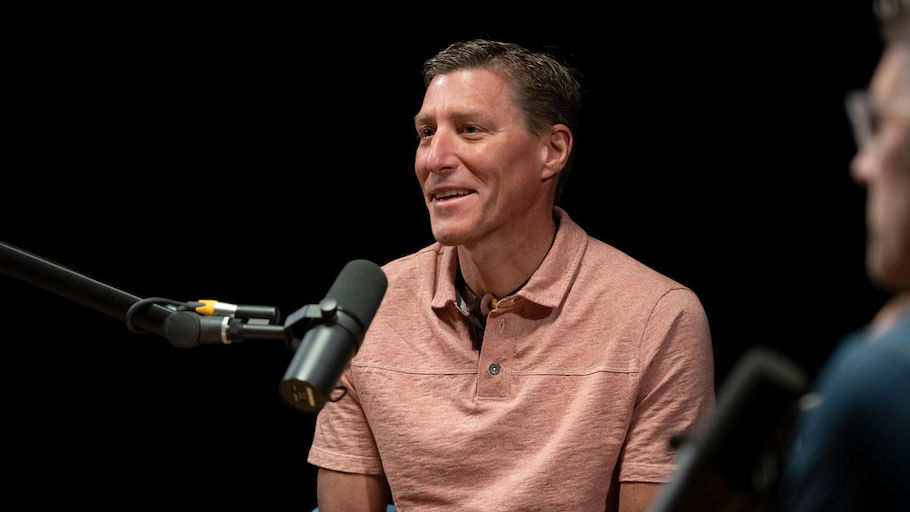 This is a super fun round table discussion on how to bring purpose and intention to our strength and endurance goals.
It's about how to create opportunities for personal growth, resilience, and the adaptability that athletic performance and this pandemic present and demand.
It's about the power of self-curated adventures in lieu of formal competition. It's about what sport can teach us about patience, self-love, and discipline. And it's about showing up and doing not only the physical work but also the internal work.
In other words, it's not just about working out. It's also about working in.
The visually inclined can watch it all go down on YouTube. And as always, the podcast streams wild and free on Apple Podcasts and Spotify.
Chris & Caroline are two of my favorite people. But the combo is over the top. This union is so charmed, what was once dubbed Coach's Corner is now rebranded as Coaches' Corner.
Peace + Plants,

Listen, Watch, & Subscribe
I'm proud to announce my new book 'Voicing Change'. To learn more & reserve your copy, click the button below.
There are a few simple ways you can support the show and the content we strive to craft and share every single week
Subscribe & Review: Please make sure to review, share comments and subscribe to the show on the various platforms (Apple Podcasts, YouTube & Spotify). This helps tremendously!
Patronize Our Sponsors: Supporting the companies that support the show! For a complete list of all RRP sponsors and their respective vanity URLs and discount codes, click the 'Sponsors' tab in the 'Shop' menu.
Spread The Word: Help grow our reach by sharing your enthusiasm for the podcast and/or your favorite episodes by posting about it on social media.
Thank The Team: I do not do this alone. Send your love to Jason Camiolo for production, audio engineering and show notes; Margo Lubin and Blake Curtis for video, editing and graphics; portraits by Ali Rogers & Davy Greenberg; copywriting by Georgia Whaley; and theme music by Tyler Piatt. Trapper Piatt & Hari Mathis.
Amazon Disclosure: Books and products denoted with an asterisk are hyperlinked to the Amazon affiliate program. We are a participant in the Amazon Services LLC Associates Program, an affiliate advertising program designed to provide a means for us to earn fees by linking to Amazon.com and affiliated sites.