Podcast: Play in new window | Download | Embed
---

"Life, business, success . . . it's just like a nightclub. There are always three ways in."

Alex Banayan
---
The day before his freshman year final exams, 18-year old Alex Banayan hacked The Price Is Right, won a sailboat, sold it, and used the prize money to fund his quest to learn from the world's most successful people.
Over the next seven years, he pursued a graduate degree in persistence and perseverance from the University of Life. He snuck into Warren Buffett's shareholders meeting. He chased Larry King through a grocery store. He celebrated with Lady Gaga in the hottest nightclub. Along the way, he landed remarkable one-on-one interviews with Bill Gates, Maya Angelou, Steve Wozniak, Jane Goodall, Quincy Jones, and many more.
Alex's major discovery? Each and every icon shared one thing in common: they all took something he calls The Third Door*.
Since that fateful day on the Price Is Right, Alex went on to become the world's youngest venture capital executive, a coup that landed him on Forbes' '30 Under 30′ list and Business Insider's 'Most Powerful People Under 30.'
He has delivered keynotes at prestigious organizations like Apple, Nike, IBM, Dell, MTV and even Harvard.
He has contributed to publications like Fast Company, the Washington Post, Entrepreneur, and TechCrunch. And he has been featured everywhere from Fortune, Forbes, Businessweek and Bloomberg to Fox News, & CBS News.
This week, Alex's new book chronicling his wild seven-year adventure — aptly entitled The Third Door* — hit bookstores everywhere.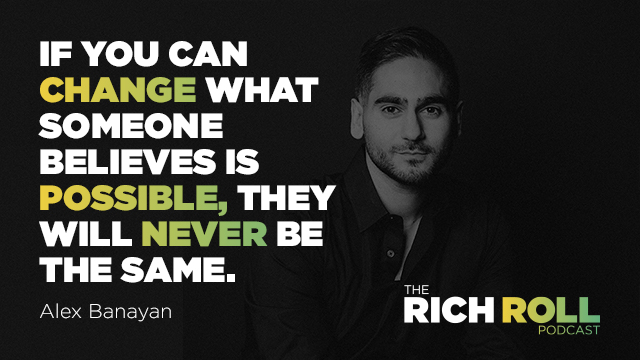 I first met Alex about 6 years ago. Just 19 at the time, he was in the very early stages of putting his book together. I liked him instantly, and left our lunch impressed with his rare mix of precociousness, infectious enthusiasm and raw authenticity. We stayed in touch. And that day I made him a promise: should he ever finish his book (something I doubted at the time) that he had an open invite to share his story on the podcast.
Today I honor that promise.
This is a conversation about one young man's determination to find his way in the world.
It's about a quest to learn what cannot be taught in the confines of a classroom.
It's about never giving up.
And it's about always finding a way.
But most of all, this is a very personal exchange between two friends about what it really means to pursue a dream.
Peace + Plants,

Listen, Watch & Subscribe
Apple Podcasts | YouTube | Soundcloud | Stitcher | GooglePlay
Thanks to this week's sponsors
Health IQ: The Rich Roll podcast is sponsored by Health IQ, an insurance company that helps health conscious people get special rates on term life insurance. Visit healthiq.com/roll to support the show and learn more.
AwayTravel.com: Luggage for the modern traveler—lightweight, premium features, and a lifetime warranty. For $20 off a suitcase, visit awaytravel.com/RICHROLL & use code "RICHROLL" during checkout.
Note: One of the best ways to support the podcast is to support the sponsors. For a complete list of all RRP sponsors and their respective vanity url's and discount codes, visit my Resources page and click "Sponsors".
*Disclosure: Books and products denoted with an asterisk are hyperlinked to an affiliate program. We are a participant in the Amazon Services LLC Associates Program, an affiliate advertising program designed to provide a means for us to earn fees by linking to Amazon.com and affiliated sites.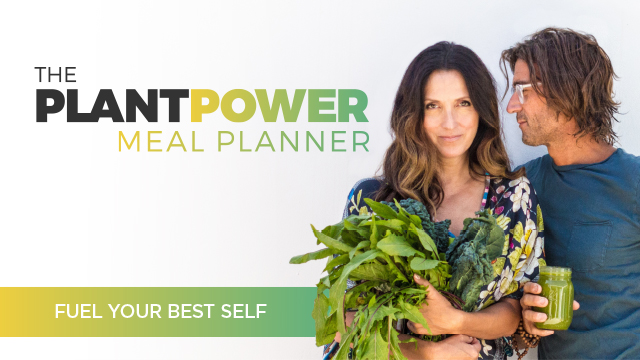 Check out The Plantpower Meal Planner — 1000's of recipes at your fingertips!
HOW CAN I SUPPORT THE PODCAST?
Tell Your Friends & Share Online!
Subscribe & Review:  iTunes | Stitcher | Soundcloud | TuneIn
Donate: Check out our Patreon account!
Download Our Free App! Now you can access, stream, download and share the entire RRP catalog in the palm of your hand on any iOS mobile device (iPhone, iPad and iPod Touch) with our mobile app. Never miss an episode, plus special announcements, discounts, giveaways. Already downloaded? Awesome. When you have a minute, and it feels right to you, do us a solid and give the app a review in the iTunes Store.
Support The Sponsors: One of the best ways to support the podcast is to support our sponsors. For a complete list of all RRP sponsors and their respective vanity url's and discount codes, visit my Resources page and click "Sponsors".