Podcast: Play in new window | Download | Embed
---

"I think a lot of people look at 'happiness' as a decision and I look at it as how I choose to live my life — doing things that make me happy with the people that make me happy."

Jesse Itzler
---
It's easy to take risks when your back is against the wall.
But it's the rare individual that will continue to push the envelope, face fear and embrace the unknown when that person could choose to live without self-imposed obstacles.
Jesse Itzler is one such human.
After a barnburner appearance on the podcast back in 2015 (check RRP #197 if you missed it), the man who lives so far "out of the box" that there is no box returns for another stellar exchange that does not disappoint.
For those new to the show, this is a guy who fast-talked his way right out of college into a recording contract, ultimately taking his music all the way to MTV, the Billboard 100 and even an Emmy.
Jesse then takes a wild entrepreneurial left-turn, creating and ultimately selling big companies like Marquis Jet, the world's largest prepaid private jet card company, and Zico Coconut Water, before wooing Spanx founder (and Shark Tank guest host) Sarah Blakely all the way to the altar.
Despite his tremendous success as a serial entrepreneur, Jesse started to feel his life stagnate. Desperate to avoid the malaise of risk adversity visited upon many a prosperous peer, he embarks on a hare-brained scheme to invite adventure back into his life by convincing Navy SEAL David Goggins — the most popular episode in the history of this show — to move in with him. David relents on one condition: that Jesse comply with David's every demand, no matter how severe. The insanity that ensues is hilariously chronicled in Living With A SEAL, Jesse's well deserved New York Times bestseller.
He eats only fruit before noon. He runs 100 mile races. He raises millions for charity. And when he isn't playing super dad to his four kids (check his Instagram stories for daily dad episodes), he's an in demand motivational speaker (check out his TEDx Talk) who just happens to own the Atlanta Hawks NBA franchise with a few friends. No biggie.
So the question is: how does this guy have such an extraordinary life?
Jesse boils it down to one singular mission statement:
Live life full blast. Never be afraid to fail. And never, ever allow yourself to stagnate.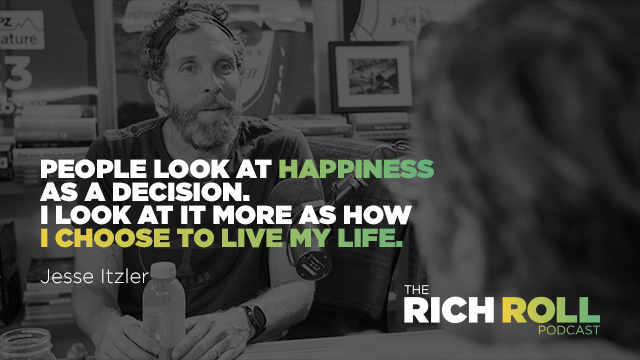 In an effort to cultivate community around this ethos, Jesse recently launched Made of Challenges, a series of totally unique, end-to-end weekend experiences that are one part wellness retreat (complete with glamping tents and world-class speakers), one part next-level athletic challenge. Come August is Made of Denali, which entails jogging, hiking or crawling up a mountain in Utah, taking a gondola down, and repeating nine times until you have climbed 20,310 vertical feet — the equivalent of Mt. Denali, the highest peak in North America.
In addition, Jesse has a new book coming out this week. An inward-facing sequel to his Goggins-fueled physical escapades, Living with the Monks* deftly chronicles Jesse's unconventional spiritual adventure living with Russian Orthodox monks in an upstate New York monastery. Part memoir, part primer for living a less stressful and vibrant life, it's quite the entertaining yarn.
Today we get into all of it. It's a conversation about living boundlessly. It's about the importance of turning off the phone and embracing adventure. And it's about the primacy of placing yourself outside your comfort zone — because there is always potential to discover, growth to mine, and life to live.
But most of all, this conversation with one of the most charismatic and engaging people you will ever encounter is about why and how happiness and gratitude are neither a choice nor a destination, but an action.
I love Jesse. And I love this conversation.
For the visually inclined, you can watch our conversation on YouTube (and subscribe!) here: http://bit.ly/rollanditzler
Peace + Plants,

Listen, Watch & Subscribe
Apple Podcasts | YouTube | Soundcloud | Stitcher | GooglePlay
Thanks to this week's sponsors
22 Days Nutrition: the 100% plant-based, 100% USDA certified organic nutrition products and meal delivery platform designed to meet the needs of your healthy, active life. For 10% off all products (including the meal delivery) and free shipping, visit 22daysnutrition.com/richroll and use promo code RICHROLL at checkout.
Health IQ: The Rich Roll podcast is sponsored by Health IQ, an insurance company that helps health conscious people get special rates on term life insurance. Visit healthiq.com/roll to support the show and learn more.
Quip: Your one stop solution for oral health! Buy a quip toothbrush from $25 and get up to $5 off your first refill pack by visiting getquip.com/ROLL and using promo code "ROLL" during checkout.
Note: One of the best ways to support the podcast is to support the sponsors. For a complete list of all RRP sponsors and their respective vanity url's and discount codes, visit my Resources page and click "Sponsors".
*Disclosure: Books and products denoted with an asterisk are hyperlinked to an affiliate program. We are a participant in the Amazon Services LLC Associates Program, an affiliate advertising program designed to provide a means for us to earn fees by linking to Amazon.com and affiliated sites.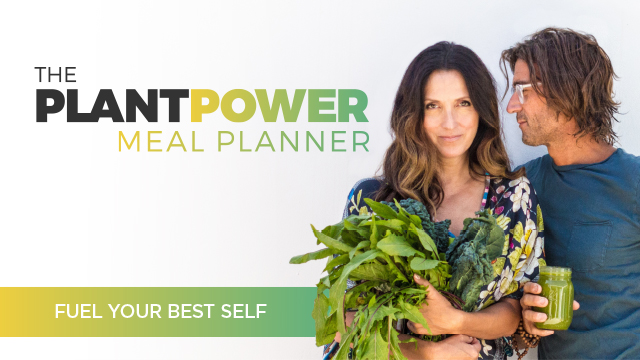 Check out The Plantpower Meal Planner — 1000's of recipes at your fingertips!
HOW CAN I SUPPORT THE PODCAST?
Tell Your Friends & Share Online!
Subscribe & Review:  iTunes | Stitcher | Soundcloud | TuneIn
Donate: Check out our Patreon account!
Download Our Free App! Now you can access, stream, download and share the entire RRP catalog in the palm of your hand on any iOS mobile device (iPhone, iPad and iPod Touch) with our mobile app. Never miss an episode, plus special announcements, discounts, giveaways. Already downloaded? Awesome. When you have a minute, and it feels right to you, do us a solid and give the app a review in the iTunes Store.
Support The Sponsors: One of the best ways to support the podcast is to support our sponsors. For a complete list of all RRP sponsors and their respective vanity url's and discount codes, visit my Resources page and click "Sponsors".