Avoiding highly processed food is a powerful step in eliminating toxins from your diet—but what about the chemicals we put on our bodies, breathe in the air, and absorb from our clothes, household and personal care products?
Today's guest has a name for the pernicious ways in which the many products we routinely use are actually harming us in very real but often invisible ways: fatal conveniences.
I'm talking about everything from deodorant and denim to detergent and dental floss. Sunscreen, cosmetics, air fresheners, shampoos—even seemingly innocuous things like carpet, crayons, and candles, unbeknownst to most, are abound with chemicals either unproven safe or demonstrably harmful. And yet, these things are used ubiquitously in our daily lives without a second thought.
Here to help us make sense of this insanity is wellness expert Darin Olien, returning for his fifth appearance on the show.
If you are new to this superfood-hunting adventurer, Darin has devoted his life to advancing human health, ecological preservation, and sustainability. He's the New York Times bestselling author of SuperLife and cohost of the Emmy™ Award Winning, #1 Netflix docu-series, Down to Earth with Zac Efron. 
"Cleaning up your exposure to harmful chemicals isn't about being perfect—it's about making one better choice every day."
– DARIN OLIEN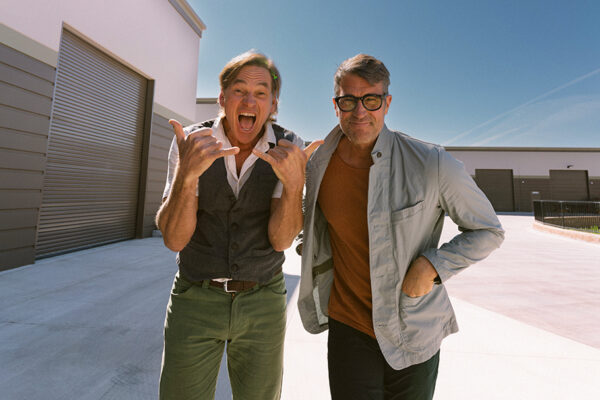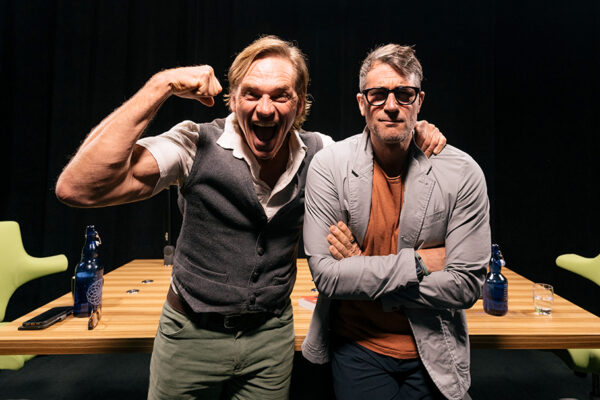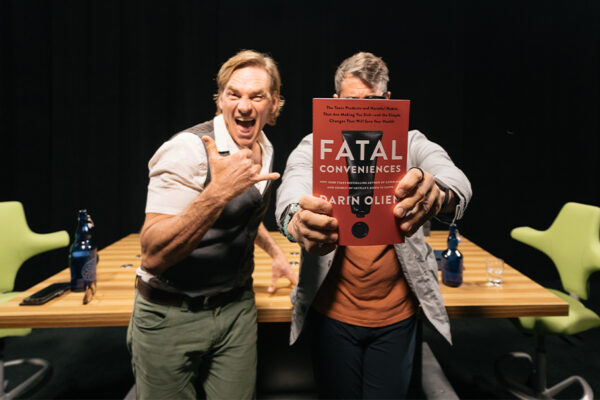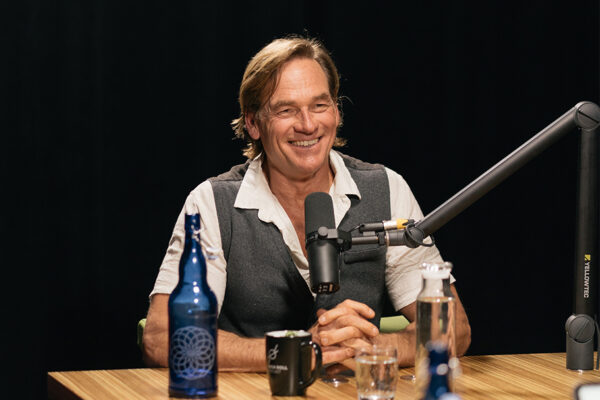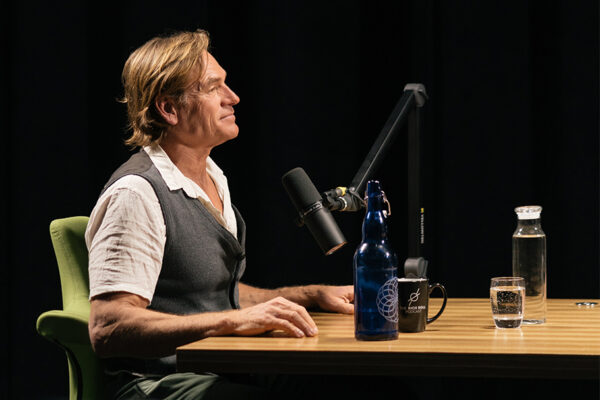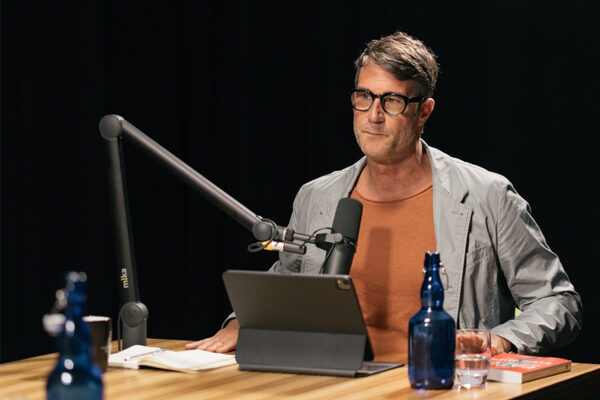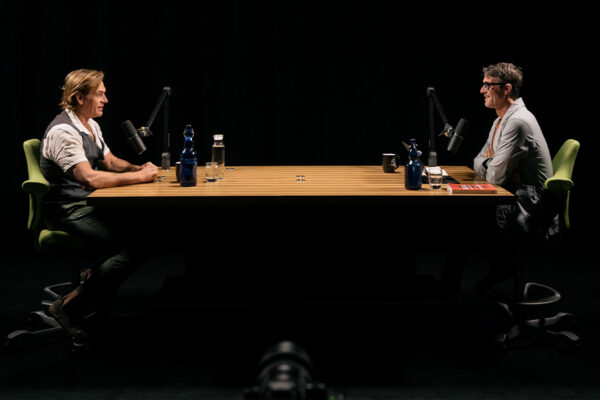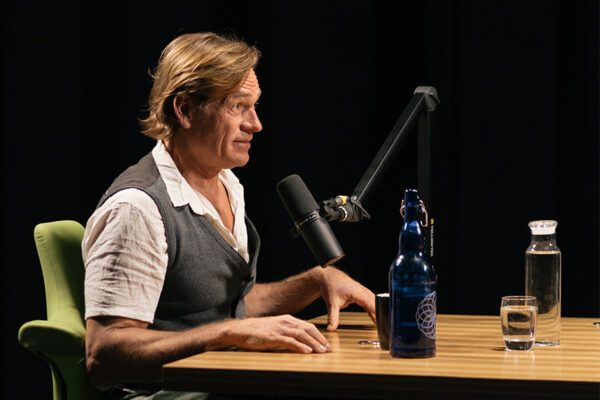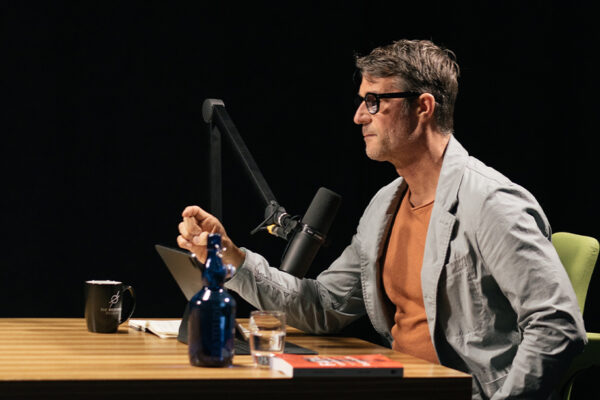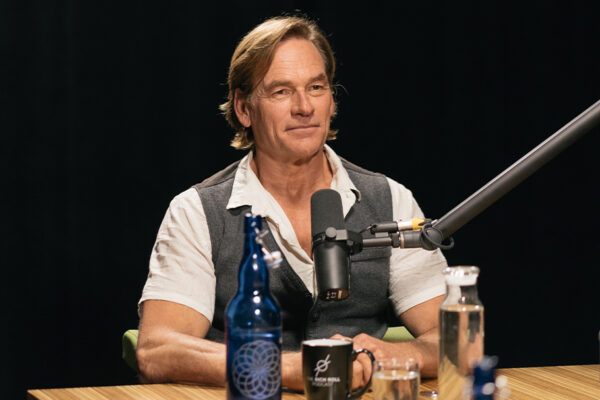 When he isn't traipsing the far corners of the globe in search of new superfoods or working on new sustainable solutions for agriculture, and energy, Darin has spent the better part of his life studying what products are safe to use and which we should avoid. This is also the very topic of his aptly titled new book, Fatal Conveniences—a powerful primer on how to reduce your exposure to the invisible harms that creep into our lives and practical solutions to living more mindfully.
In case you've missed my previous conversations with Darin, be sure to check out episodes #153, #268, #382, and #542.
The visually inclined can watch this exchange on YouTube. And as always, the audio version streams wild and free on Apple Podcasts and Spotify.
Darin is a friend, a mentor, and my go-to counsel when it comes to better aligning my life with my values. This might be the most powerful and impactful of our conversations to date.
Enjoy!
Peace + Plants,

Listen, Watch, & Subscribe
Click the image above to claim the offer.
There are a few simple ways you can support the show and the content we strive to craft and share every single week
Subscribe & Review: Please make sure to review, share comments and subscribe to the show on the various platforms (Apple Podcasts, YouTube & Spotify). This helps tremendously!
Patronize Our Sponsors: Supporting the companies that support the show! For a complete list of all RRP sponsors and their respective vanity URLs and discount codes, click the 'Sponsors' tab in the 'Shop' menu.
Spread The Word: Help grow our reach by sharing your enthusiasm for the podcast and/or your favorite episodes by posting about it on social media.
Thank The Team: I do not do this alone. Send your love to Jason Camiolo for audio engineering, production, show notes and interstitial music; with additional audio engineering by Cale Curtis and additional music by Moby; Blake Curtis & Dan Drake for video, & editing; graphics by Jessica Miranda & Daniel Solis; portraits by Davy Greenberg, Grayson Wilder & Gizelle Peters; video clips for social media are created by AJ Akpodiete; copywriting by Georgia Whaley; and theme music by Tyler Piatt, Trapper Piatt & Hari Mathis.
Amazon Disclosure: Third-party books and products denoted on this page and website may be hyperlinked to the Amazon affiliate program. We are a participant in the Amazon Services LLC Associates Program, an affiliate advertising program designed to provide a means for us to earn fees by linking to Amazon.com and affiliated sites.