Food policy reform isn't just about improving nutrition, it's about social justice and taking responsibility for stewarding solutions that prioritize environmental sustainability.
These are powerful words from today's guest Cory Booker—an extraordinary man who has dedicated his life and political career to fighting for social justice, civil rights, environmental protection, food policy reform, and many other important issues.
Cory is a graduate of Stanford University, where he played varsity football. He received a degree in modern history at Oxford as a Rhodes Scholar, and subsequently a law degree from Yale Law School. He is the former mayor of Newark, New Jersey, a 2020 presidential candidate, and is currently a leading voice in the United States Senate.
My conversation with Cory covers his path to public service, the divided nature of modern politics, how to lead by example with love and faith, and a topic that is near and dear to both of our hearts: food policy reform.
"When you find creative ways to bring people together and let them recognize their oneness, that's when power is unleashed."
– CORY BOOKER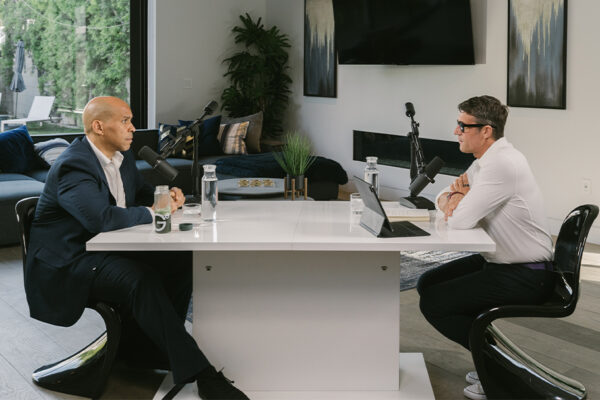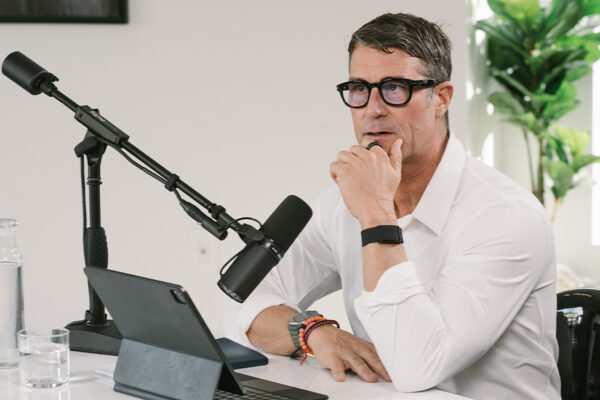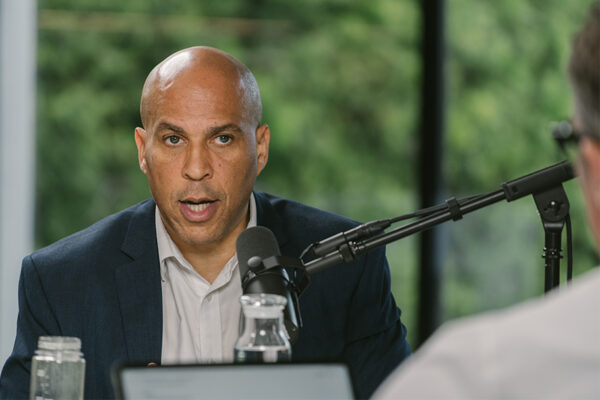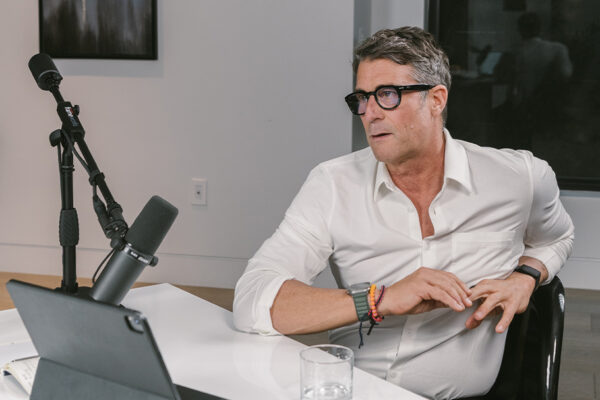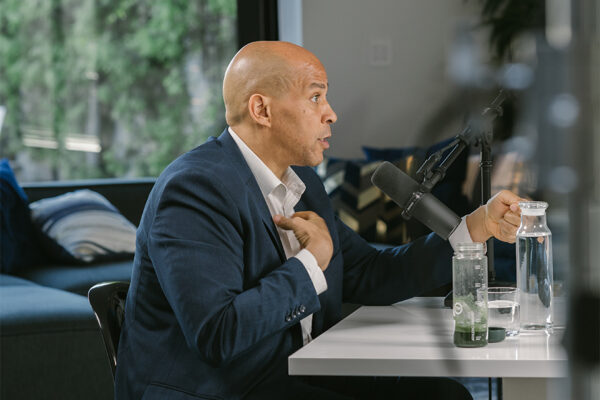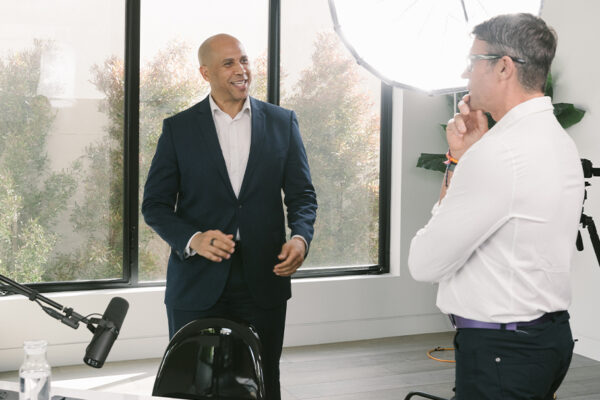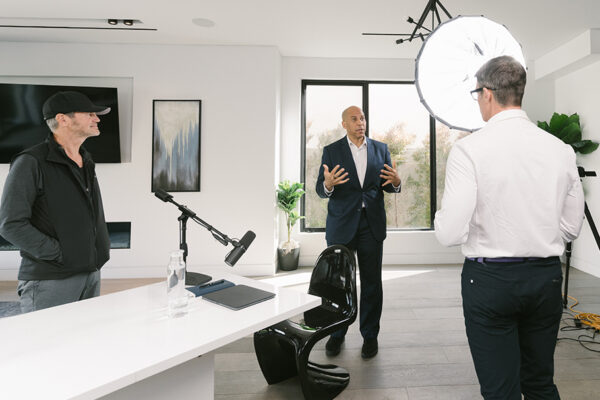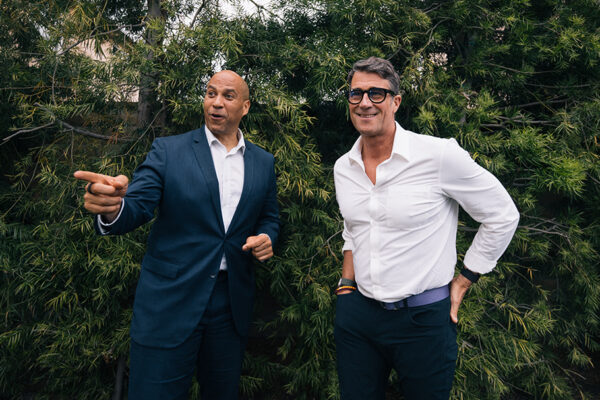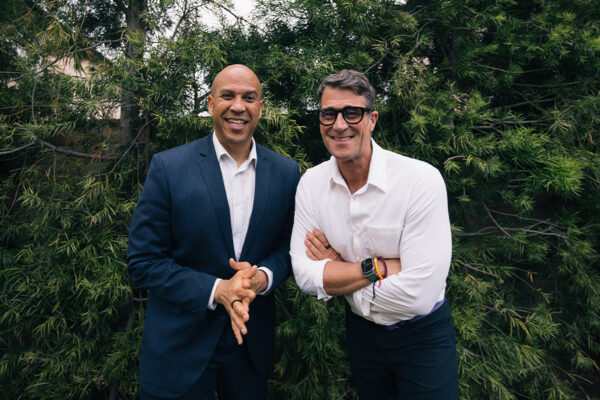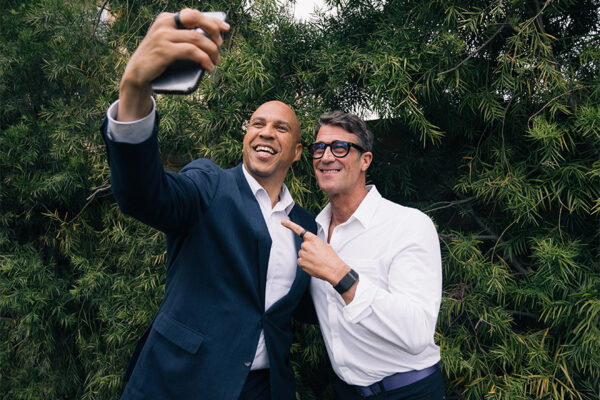 Senator Booker has been fiercely advocating to reinvent our food systems to address food insecurity and rising rates of lifestyle disease incident to poor nutrition. He also calls out the many ills of factory farming, including soil depletion, climate degradation, species extinction, animal suffering, and food injustice—working tirelessly to ensure that every American has access to healthy, affordable food.
Ultimately, this conversation is all about embracing the power we all possess to catalyze substantive change—and shouldering that responsibility to drive change within ourselves, in our communities, and even on a national level.
The visually inclined can watch it all go down on YouTube. And as always, the audio version streams wild and free on Apple Podcasts and Spotify.
It was a true honor to spend time with Senator Booker. I have been inspired by his example as a public servant for many years—he is a man who truly walks his talk—and I was quite moved by what he shared in this exchange.
I hope you find this episode as meaningful as I did.
Peace + Plants,

Listen, Watch, & Subscribe
I'm proud to announce my new book 'Voicing Change II'. To learn more & reserve your copy, click the button below.
There are a few simple ways you can support the show and the content we strive to craft and share every single week
Subscribe & Review: Please make sure to review, share comments and subscribe to the show on the various platforms (Apple Podcasts, YouTube & Spotify). This helps tremendously!
Patronize Our Sponsors: Supporting the companies that support the show! For a complete list of all RRP sponsors and their respective vanity URLs and discount codes, click the 'Sponsors' tab in the 'Shop' menu.
Spread The Word: Help grow our reach by sharing your enthusiasm for the podcast and/or your favorite episodes by posting about it on social media.
Thank The Team: I do not do this alone. Send your love to Jason Camiolo for audio engineering, production, show notes and interstitial music; with additional audio engineering by Cale Curtis and additional music by Moby; Blake Curtis & Dan Drake for video, & editing; graphics by Jessica Miranda & Daniel Solis; portraits by Davy Greenberg, Grayson Wilder & Gizelle Peters; video clips for social media are created by AJ Akpodiete; copywriting by Georgia Whaley; and theme music by Tyler Piatt, Trapper Piatt & Hari Mathis.
Amazon Disclosure: Third-party books and products denoted on this page and website may be hyperlinked to the Amazon affiliate program. We are a participant in the Amazon Services LLC Associates Program, an affiliate advertising program designed to provide a means for us to earn fees by linking to Amazon.com and affiliated sites.