Podcast: Play in new window | Download | Embed
---
"Gratitude and humility attract opportunity and success."

 Titus Welliver
---
Hey it's that guy. You know the guy, right?
The guy with the crazy moustache in that Ben Affleck movie? The Man In Black from Lost? The Irish gangster in Sons of Anarchy?
Oh, right. THAT GUY.
Titus Welliver has one of the longest lists of working actor credits in Hollywood. Nonetheless, this über-talented veteran of stage and screen spent most of his storied career slightly outside Tinsletown's white hot spotlight.
But that changed with the 2014 premier of Amazon's Original Series Bosch. A hardboiled noir crime procedural based on a series of Michael Connelly novels, the show caught fire and is currently in production on its sixth season. Suffice it to say, Titus' heavily lauded portrayal of  L.A.P.D. detective Harry Bosch landed him center on the zeitgeist stage.
But this man is much more than an amazing actor finally enjoying his moment. He is a friend. And a true artist.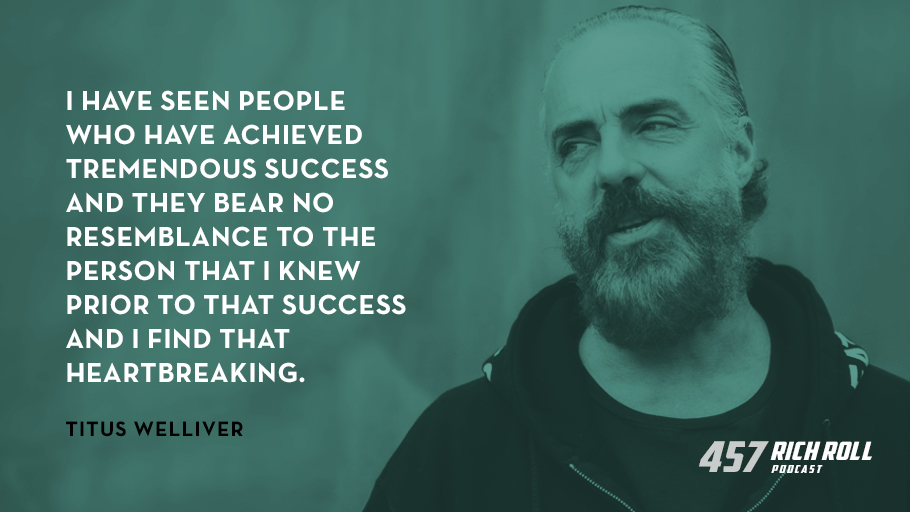 Raised by a fashion illustrator mom and celebrated landscape painter Neil Welliver, Titus spent his formative years surrounded by a community of influential poets, writers, photographers and fine artists. Initially a painter himself, his father taught young Titus early and often that creative mastery required discipline. Patience. And a work ethic as rugged as New England winters.
Perhaps an artist's life was pre-destined for Titus. But his early passion for painting would eventually be displaced by a love of theater.
It's a career that would eventually put him on a trajectory to work alongside some of the most brilliant minds in storytelling. People like David Milch, the creator of NYPD Blue, Deadwood and John From Cincinatti, who would become a father figure to Titus. Steven Bochco, producer of Hill Street Blues and L.A. Law. And Ben Affleck, who has cast Titus in all of his movies: Gone Baby Gone, The Town and Argo.
In fact, it's been said that Titus has appeared in literally everything.
This is a conversation about what it means to live a creative life. What is required to succeed an artist. And what it's like to devote your life to mastering a craft.
We talk about how personal loss and fatherhood informs his process. Why gratitude and humility attract opportunity. And the importance of self-confidence, belief and personal drive in the artistic success equation.
While art is subjective, not all art warrants merit. Bad art exists. And there is indeed an objective truth to good art.
Titus is dedicated to this ethos. Today he shares his story.
The visually inclined can watch our entire conversation on YouTube here: bit.ly/TitusWelliver457 (please subscribe!) and the podcast is of course available on Apple Podcasts and Spotify.
I love this man. And it's a privilege to share his wisdom and experience with you today. I sincerely hope you enjoy the exchange.
Peace + Plants,

Listen, Watch & Subscribe
Apple Podcasts | YouTube | Spotify | Stitcher | Google Podcasts
Thanks to this week's sponsors
Fully: From the popular Jarvis adjustable standing desks to their every-which-way active office chairs, to their many movement supporting accessories — anti-fatigue mats, treadmill desks and more — Fully is all about helping you bring more movement, energy and joy to your work and life. To get your body moving in your workspace, visit: fully.com/RICHROLL.
Harrys.com: A superior shave at an affordable price. Visit harrys.com/ROLL to redeem your Free Trial Set, which comes with a razor, five-blade cartridge, shaving gel, and post shave gel. All you pay is shipping.
Calm: The #1 App for Meditation and Sleep with 100+ guided meditations covering anxiety, focus, stress, sleep, relationships and more. Plus 7-day and 21-day programs for both beginner and advanced users. For a limited time, my listeners can get 25% off a Calm Premium subscription at Calm.com/richroll. It includes unlimited access to ALL of Calm's amazing content. Get started today.
Note: One of the best ways to support the podcast is to support the sponsors. For a complete list of all RRP sponsors and their respective vanity url's and discount codes, visit my Resources page and click "Sponsors".
Notable People Discussed:
Kurt Sutter: screenwriter, director, producer, actor and podcast guest. He worked as a producer, writer, and / or director on The Shield*, Sons of Anarchy* and Southpaw*

Michael Connolly

: author of detective novels and other crime fiction, notably those featuring LAPD Detective Hieronymus "Harry" Bosch and criminal defense attorney Mickey Haller. Connelly is the bestselling author of thirty-one novels and one work of non-fiction

David Mamet: playwright, film director, screenwriter and author. He won a Pulitzer Prize and received Tony nominations for his plays Glengarry Glen Ross* and Speed-the-Plow*

David Milch

: writer and producer of television series. He has created several television shows, including NYPD Blue and Deadwood

Sanford Meisner: was an American actor and acting teacher who developed an approach to acting instruction that is now known as the Meisner technique

Madison Lintz

: actress known for her role as Sophia Peletier in the AMC post-apocalyptic television drama series The Walking Dead, and as Maddie Bosch on the Amazon series Bosch

Ben Affleck

: actor, director, producer, and screenwriter. His accolades include two Academy Awards, three Golden Globe Awards, two BAFTA Awards, and two Screen Actors Guild Awards

Peter Max

: artist known for using bright colours in his work. Works by Max are associated with the visual arts and culture of the 1960s, particularly psychedelic art and pop art

Guillermo Del Toro

: filmmaker, author, actor, and former special effects makeup artist. He is best known for the Academy Award-winning fantasy films Pan's Labyrinth and The Shape of Water, winning the Oscars for Best Director and Best Picture for the latter
Related Podcasts You Might Enjoy:
*Disclosure: Books and products denoted with an asterisk are hyperlinked to an affiliate program. We are a participant in the Amazon Services LLC Associates Program, an affiliate advertising program designed to provide a means for us to earn fees by linking to Amazon.com and affiliated sites.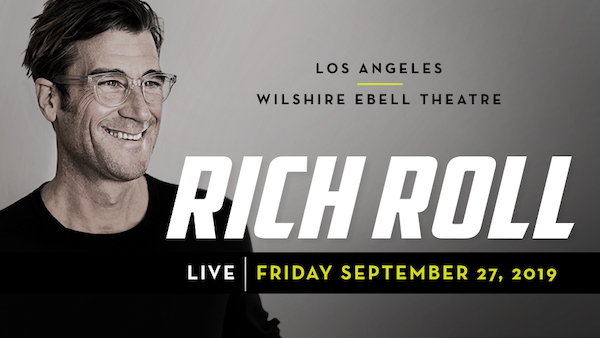 Thrilled to announce my first live show + podcast! Click here for tickets
 HOW CAN I SUPPORT THE PODCAST?
Tell Your Friends & Share Online!
Subscribe & Review:  iTunes | Spotify | Stitcher | Soundcloud | Google Podcasts
Donate: Check out our Patreon account
Download Our Free App: Now you can access, stream, download and share the entire RRP catalog in the palm of your hand on any iOS mobile device (iPhone, iPad and iPod Touch) with our mobile app. Never miss an episode, plus special announcements.
Support The Sponsors: One of the best ways to support the podcast is to support our sponsors. For a complete list of all RRP sponsors and their respective vanity url's and discount codes, visit my Resources page and click "Sponsors".