Podcast: Play in new window | Download | Embed
---
"Run when you can, walk if you have to, crawl if you must; just never give up."

Dean Karnazes
---
Gracing us with his beautiful presence for a third appearance on the show, my guest today is none other than the legendary ultra-marathon man himself.
For those who missed RRP 115 and/or RRP 259, Dean Karnazes is an internationally recognized endurance athlete, New York Times bestselling author, and philanthropist globally lauded for his preternatural ability to push his body and mind to limits inconceivable to mere mortals.
Among his many palmerès, Dean has:
Run 135 miles across Death Valley in 120+ degree temperatures several times;
Run for 350 continuous miles, foregoing sleep for three nights;
Run a marathon to the South Pole in negative 40 degrees.
Run a 200-mile relay race solo, racing alongside teams of twelve — on ten different occasions; and
Run 50 marathons, in all 50 U.S. states, in 50 consecutive days, finishing with the New York City Marathon, which he ran in three hours flat
In addition to his many feats of mind-bending athletic prowess,  Dean's first book, Ultramarathon Man not only personally inspired my path, it put the previously sequestered subculture of ultrarunning on the map, laying the foundation for the sport's explosion in popularity over the last decade.
In recognition of Dean's accomplishments, Time magazine named Dean one of the "Top 100 Most Influential People in the World." Men's Fitness hailed him as one of the fittest men on the planet. And Dean has been profiled in virtually every major publication, including features on 60 Minutes, The David Letterman Show, CBS News, CNN, BBC, ESPN, The Howard Stern Show, NPR's Morning Edition, and many others.
Most importantly, Dean is an overall stellar human, leveraging his copious talents for good.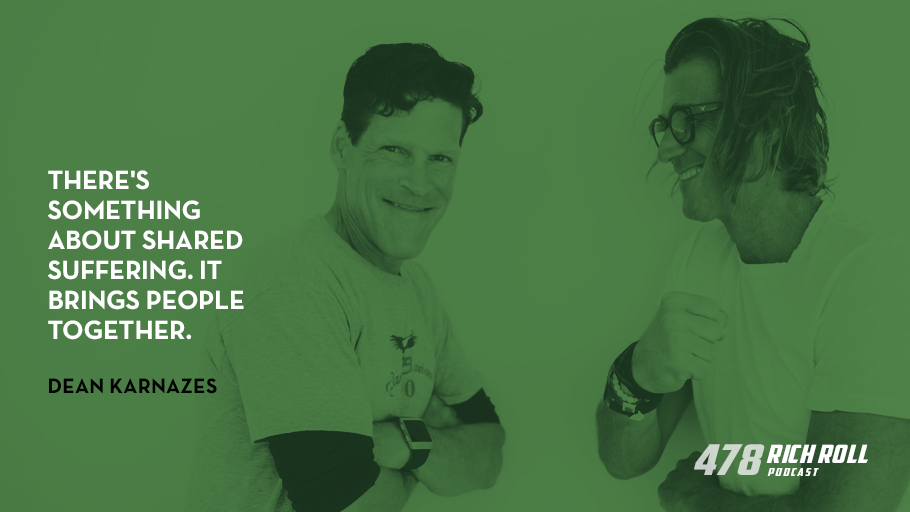 Picking up where we left off three years ago, this conversation focuses on Dean's latest book, Running for Good: 101 Stories for Runners & Walkers to Get You Moving. An inspirational collection of personal anecdotes, it chronicles the physical and mental health benefits of hitting the road or the trail. More importantly, these stories demonstrate the power of running to catalyze a better world for all.
In addition, we discuss how his Greek heritage informs his running. His experience running the Silk Road. How he perceives his role in the global growth of ultrarunning. The power of embracing discomfort. And many other topics of interest.
A dear friend and mentor, I'm delighted to once again share Dean's grace, wisdom and experience with you today.
Peace + Plants,

Listen, Watch & Subscribe
Apple Podcasts | YouTube | Spotify | Stitcher | Google Podcasts
Thanks to this week's sponsors
Squarespace: The easiest way to create a beautiful website, blog, or online store for you and your ideas. Save 10% at checkout when visit squarespace.com/richroll and use the offer code "RICHROLL" at checkout.
DesignCrowd: Custom graphic, logo and web design from over 550,000 designers around the world. Get the perfect custom design, every time! Visit designcrowd.com/RICHROLL or enter promo code RICHROLL at checkout and receive up to $100 off your design project now!
Audible: With more than 180,000 audiobooks and spoken-word audio products, you'll find what you're looking for. Rich Roll listeners are entitled to a FREE audiobook and 30-day trial today by signing up at audible.com/richroll or text RICHROLL to 500-500
Note: One of the best ways to support the podcast is to support the sponsors. For a complete list of all RRP sponsors and their respective vanity url's and discount codes, visit my Resources page and click "Sponsors".
Dean's Other Books
Related Podcasts You Might Enjoy:
Thanks to Jason Camiolo for production, audio engineering, interstitial music and show notes; Margo Lubin and Blake Curtis for video, editing and graphics.  Theme music by Ana Leimma.
*Disclosure: Books and products denoted with an asterisk are hyperlinked to an affiliate program. We are a participant in the Amazon Services LLC Associates Program, an affiliate advertising program designed to provide a means for us to earn fees by linking to Amazon.com and affiliated sites.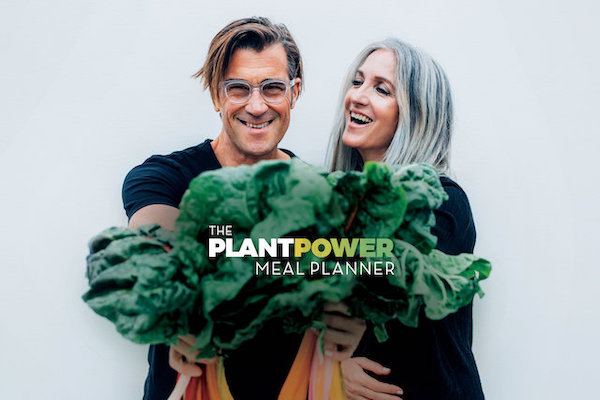 for 1000s of delicious, customized plant-based recipes & so much more, check out our Plantpower Meal Planner
 HOW CAN I SUPPORT THE PODCAST?
Tell Your Friends & Share Online!
Subscribe & Review:  iTunes | Spotify | Stitcher | Soundcloud | Google Podcasts
Donate: Check out our Patreon account
Download Our Free App: Now you can access, stream, download and share the entire RRP catalog in the palm of your hand on any iOS mobile device (iPhone, iPad and iPod Touch) with our mobile app. Never miss an episode, plus special announcements.
Support The Sponsors: One of the best ways to support the podcast is to support our sponsors. For a complete list of all RRP sponsors and their respective vanity url's and discount codes, visit my Resources page and click "Sponsors".