Podcast: Play in new window | Download | Embed
---
"The mission of Impossible Foods is very simple. It's to completely replace animals in the food system by 2035."

Pat Brown
---
By now, most of you have heard about the Impossible Burger.
I imagine many of you have tried it.  Arguably the 'beefiest' plant-based patty, even the most attuned palate has trouble believing it isn't real meat. Now ubiquitous at fine dining establishments and fast food franchises alike, it's a global phenomenon.
Today we explore the mission behind the burger with Impossible Foods founder & CEO Pat Brown, the man responsible for upending everything you thought you knew about plant-based meat, on a mission to forge a better environmental future for all.
A world-renowned geneticist, Pat is a former Howard Hughes Medical Institute Investigator and Professor of Biochemistry at Stanford University. He is also a founder of Lyrical Foods, maker of Kite Hill artisanal nut milk-based cheeses and a founder of the Public Library of Science (PLOS), a nonprofit publisher that pioneered the open-access business model. Pat was elected to the National Academy of Sciences in 2002, and is a member of the Institute of Medicine. His numerous accolades include the American Cancer Society Medal of Honor, and the NAS Award in Molecular Biology.
Moved to action by the urgent need to redress global climate change, Pat founded Impossible Foods with one clear goal: to eliminate animal agriculture — inarguably one of the biggest contributors to planetary warming — by providing delicious, nutritious, and environmentally friendly alternatives to meat and dairy directly from plants.
The mission statement is ambitious, some would even say audacious. But his impact is already undeniable — and he's just getting started.
Today he shares his story.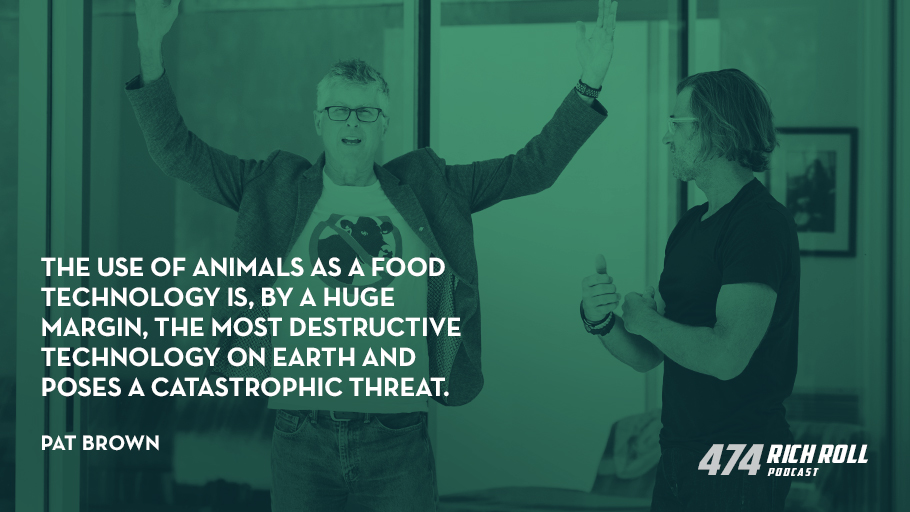 This is a broad and far-reaching conversation that covers Pat's background and the impetus behind Impossible Foods.
We cover the company's initial success in converting high-end chefs, the subsequent penetration of the fast food industrial complex, and the entrepreneurial difficulties of rapid growth and meeting demand at scale.
We then turn attention to Pat's mission to redress climate change. The important need to replace food from livestock with more environmental friendly alternatives. And what is required to achieve that, while meeting the finicky palate requirements of the average consumer.
Irrespective of your opinion on plant-based meat analogues, the deleterious environmental impact of intensive animal agriculture is irrefutable. Seismic changes to our food systems are mandatory if we want to responsibly redress global climate change. And each of us has the power to promote these changes, beginning with our daily food choices.
You can watch it all go down on YouTube and as always, the audio version streams wild and free on Apple Podcasts and Spotify.
I really enjoyed this exchange. A compelling companion piece to last week's conversation with Paul Hawken, my sit down with Beyond Meat founder and CEO Ethan Brown and my episodes with Good Food Institute founder Bruce Friedrich (RRP 286 & 402), I encourage all of you to listen with an open and appreciative mind.
Peace + Plants,

Listen, Watch & Subscribe
Apple Podcasts | YouTube | Spotify | Stitcher | Google Podcasts
Thanks to this week's sponsors
ROKA Eyewear: Cutting-Edge Eyewear & Apparel Built For Top Performance. We Don't Cut Corners. Ultralight Construction. Arms-Up® Design. Official USAT Partner. Ultimate Triathlon Gear. To save 20% on a new pair of killer sunglasses or prescription eyewear, go to ROKA.com/RICHROLL
Fully: From the popular Jarvis adjustable standing desks to their every-which-way active office chairs, to their many movement supporting accessories — anti-fatigue mats, treadmill desks and more — Fully is all about helping you bring more movement, energy and joy to your work and life. To get your body moving in your workspace, visit: fully.com/RICHROLL.
Calm: The #1 App for Meditation and Sleep with 100+ guided meditations covering anxiety, focus, stress, sleep, relationships and more. Plus 7-day and 21-day programs for both beginner and advanced users. For a limited time, my listeners can get 25% off a Calm Premium subscription at Calm.com/richroll. It includes unlimited access to ALL of Calm's amazing content. Get started today.
Living Tea: Founded by friend and podcast guest Colin Hudon, Living Tea provides world's finest rare, hand-selected, old-growth teas collected by hand and sourced from the remote corners of China, Taiwan and Malaysia. To learn more about Living Tea and the 'Way of Tea', visit livingtea.net/richroll and enjoy a 15% discount on your order.
Note: One of the best ways to support the podcast is to support the sponsors. For a complete list of all RRP sponsors and their respective vanity url's and discount codes, visit my Resources page and click "Sponsors".
Related Podcasts You Might Enjoy:
Thanks to Jason Camiolo for production, audio engineering, interstitial music and show notes; Margo Lubin and Blake Curtis for video, editing and graphics.  Theme music by Ana Leimma.
*Disclosure: Books and products denoted with an asterisk are hyperlinked to an affiliate program. We are a participant in the Amazon Services LLC Associates Program, an affiliate advertising program designed to provide a means for us to earn fees by linking to Amazon.com and affiliated sites.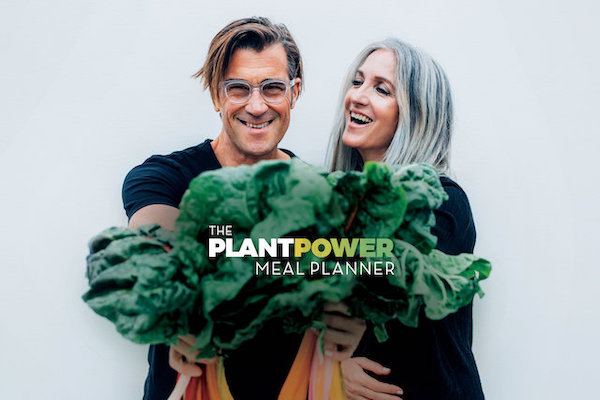 for 1000s of delicious, customized plant-based recipes & so much more, check out our Plantpower Meal Planner
 HOW CAN I SUPPORT THE PODCAST?
Tell Your Friends & Share Online!
Subscribe & Review:  iTunes | Spotify | Stitcher | Soundcloud | Google Podcasts
Donate: Check out our Patreon account
Download Our Free App: Now you can access, stream, download and share the entire RRP catalog in the palm of your hand on any iOS mobile device (iPhone, iPad and iPod Touch) with our mobile app. Never miss an episode, plus special announcements.
Support The Sponsors: One of the best ways to support the podcast is to support our sponsors. For a complete list of all RRP sponsors and their respective vanity url's and discount codes, visit my Resources page and click "Sponsors".