What is a world-record-holding, 2:17 marathoner with a family and a full-time job's key to success?
It's not his steadfast dedication to his craft, his strict training regimes, or a complicated training program. It's play.
Meet ultra-legend Mike Wardian.
From running seven marathons in seven days on seven continents, to running across America, Mike has accomplished a staggering amount as a runner over the years. He holds FKTs all over the globe from D.C. to Israel and won a 100k world championship silver medal. He even competed in a race wearing a spiderman costume.
And he's done all of this while holding a full-time day job and spending time with his wife and young children.
"If you keep doing the little things, the big things happen."
– MIKE WARDIAN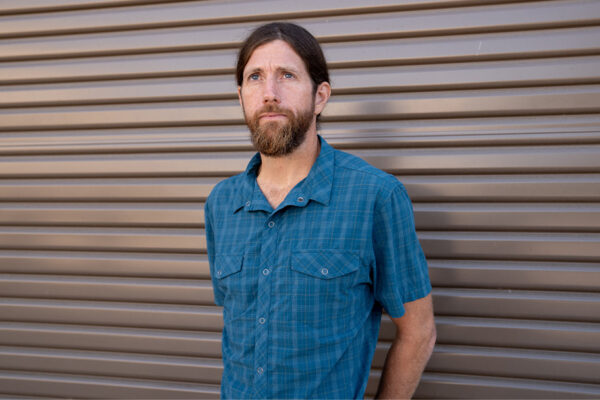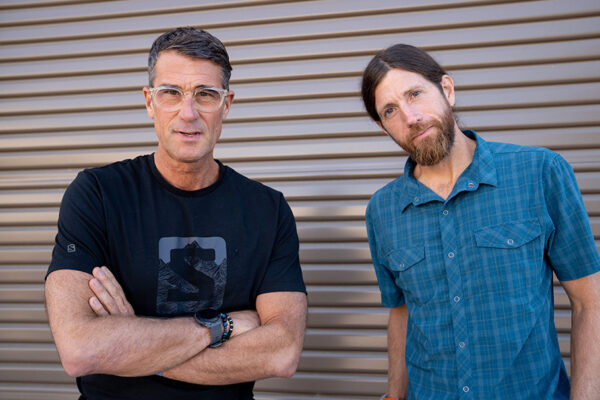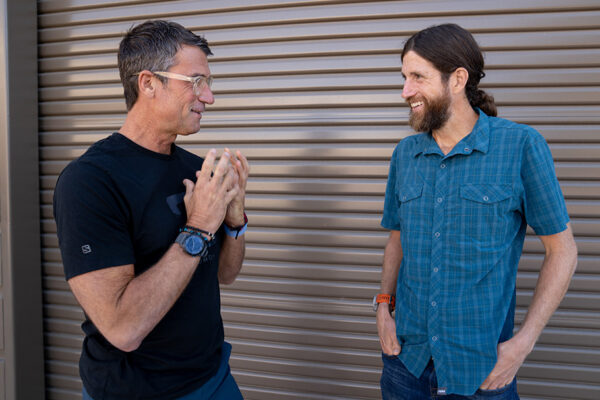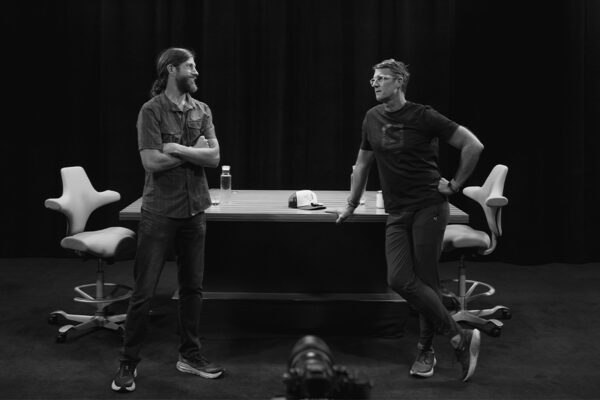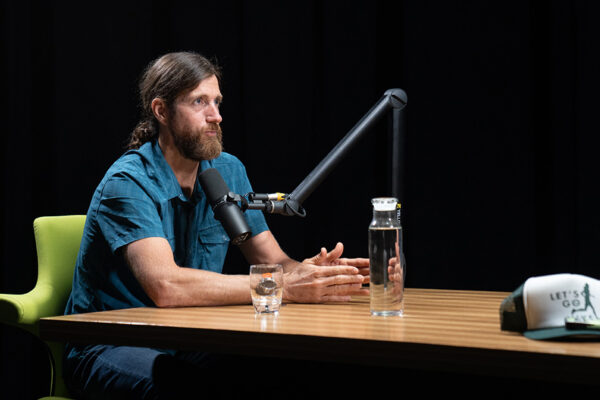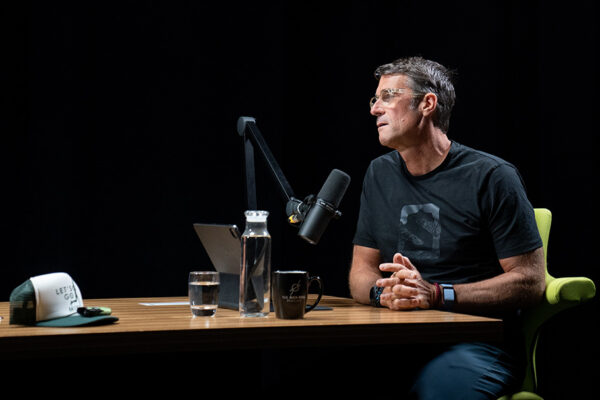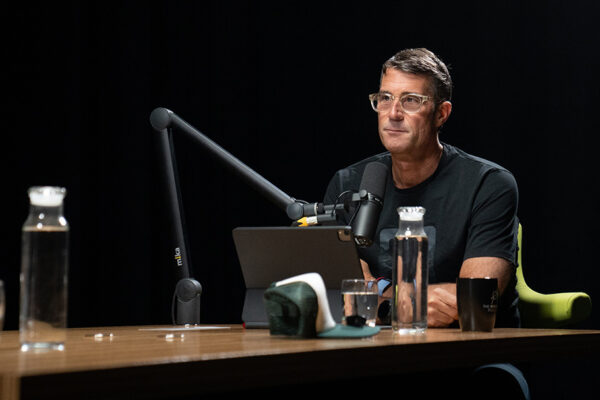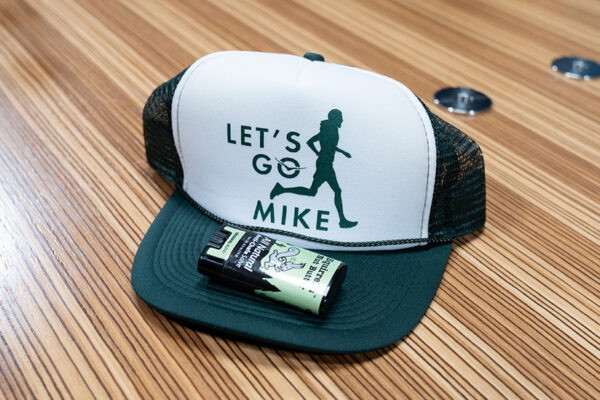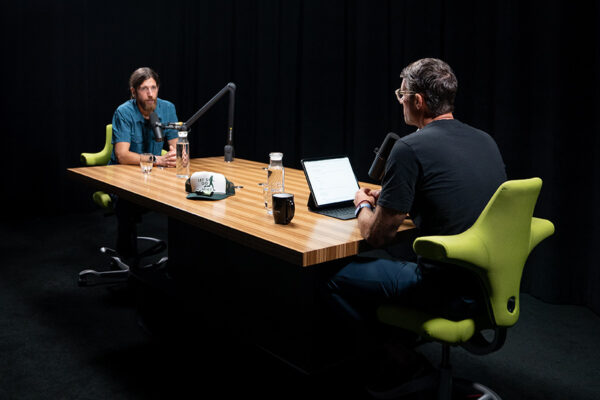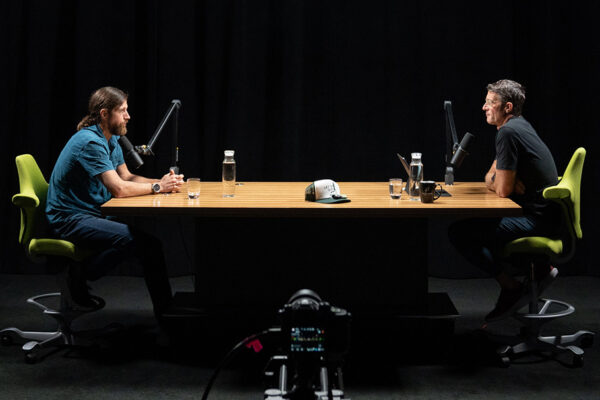 In today's conversation, we dive deep into Mike's unique relationship with running, setting his world records, his experience running across America, and how he balances all of his athletic accomplishments with his responsibilities. We also talk about how his hobbies, like pickleball, chess, cycling, and CrossFit complement his endurance training.
The visually inclined can watch our conversation on YouTube. And as always, the podcast streams wild and free on Apple Podcasts and Spotify.
It was an absolute pleasure to have Mike on the show. I'm grateful he made the time to come sit down with me. This one is packed with wisdom and practical tools regarding endurance, motivation, time management, and being a life-long learner.
Enjoy!
Peace + Plants,

Listen, Watch, & Subscribe
I'm proud to announce my new book 'Voicing Change II'. To learn more & reserve your copy, click the button below.
There are a few simple ways you can support the show and the content we strive to craft and share every single week
Subscribe & Review: Please make sure to review, share comments and subscribe to the show on the various platforms (Apple Podcasts, YouTube & Spotify). This helps tremendously!
Patronize Our Sponsors: Supporting the companies that support the show! For a complete list of all RRP sponsors and their respective vanity URLs and discount codes, click the 'Sponsors' tab in the 'Shop' menu.
Spread The Word: Help grow our reach by sharing your enthusiasm for the podcast and/or your favorite episodes by posting about it on social media.
Thank The Team: I do not do this alone. Send your love to Jason Camiolo for audio engineering, production, show notes and interstitial music; with additional audio engineering by Cale Curtis and additional music by Moby; Blake Curtis & Dan Drake for video, & editing; graphics by Jessica Miranda & Daniel Solis; portraits by Davy Greenberg, Grayson Wilder & Gizelle Peters; video clips for social media are created by AJ Akpodiete; copywriting by Georgia Whaley; and theme music by Tyler Piatt, Trapper Piatt & Hari Mathis.
Amazon Disclosure: Third-party books and products denoted on this page and website may be hyperlinked to the Amazon affiliate program. We are a participant in the Amazon Services LLC Associates Program, an affiliate advertising program designed to provide a means for us to earn fees by linking to Amazon.com and affiliated sites.