Our lives are driven by stories.
Whether it's the stories we tell ourselves or the stories others tell us, stories are far more than sheer entertainment. Storytelling is an integral part of what it means to be human. Understanding your stories, deconstructing the art of storytelling, and studying its underpinning principles are endeavors worthy of your time and attention.
Enter today's guest Robert McKee—a modern Aristotle of story and master of the form who wrote the definitive book on the subject, called, of course, STORY.
Robert is a Fulbright scholar, the author of five books on storytelling including Dialogue, Character, Action, and Storynomics, but he is best known as the most sought-after screenwriting teacher in the world. His students have collectively won 70 Academy Awards, 250 Emmy Awards, and 100 WGA (Writers Guild of America) Awards. He's worked with notable directors and actors such as Peter Jackson, William Goldman (arguably the greatest screenwriter of all time), David Bowie, Steven Pressfield, Diane Keaton, Julia Roberts, Geoffrey Rush, and all of the writers at Pixar.
"Great stories don't tell you what you ought to do—they show you what is."
– ROBERT MCKEE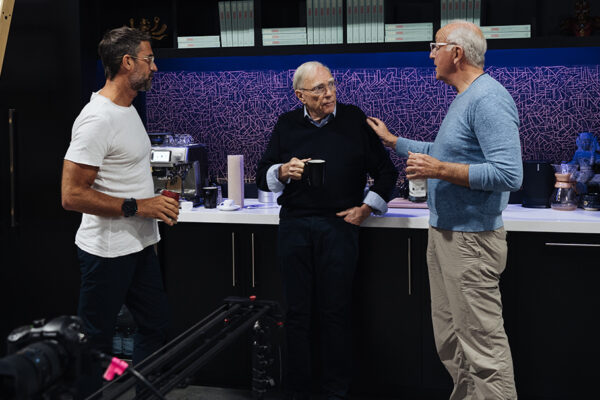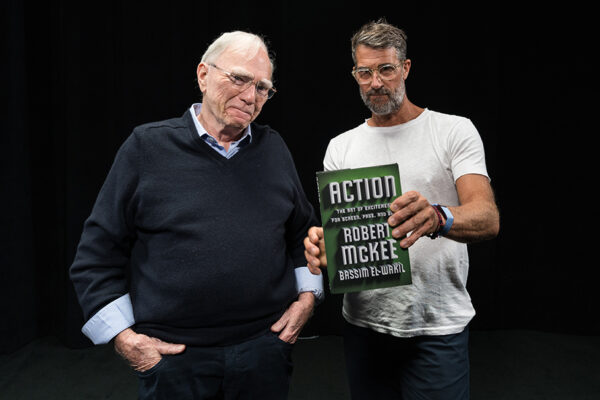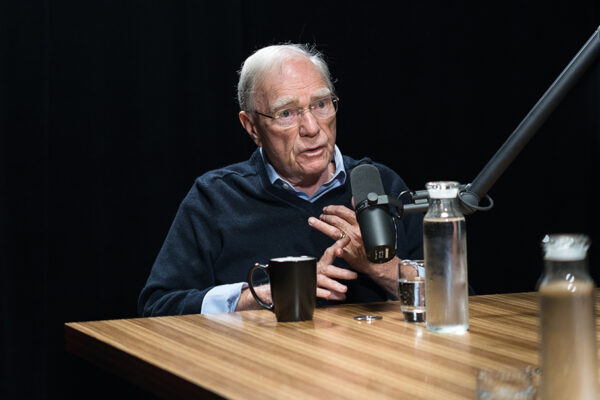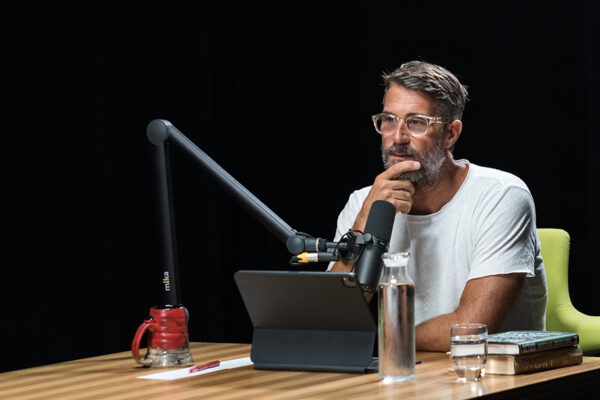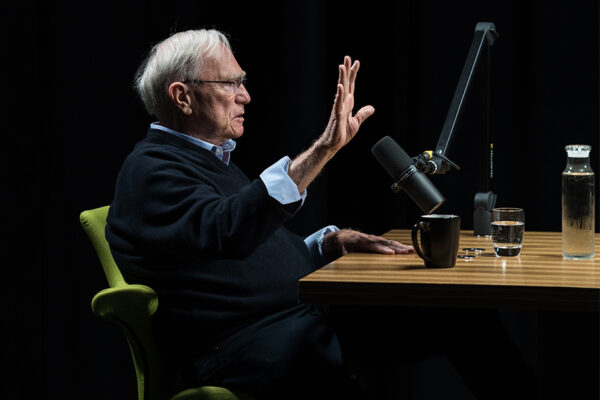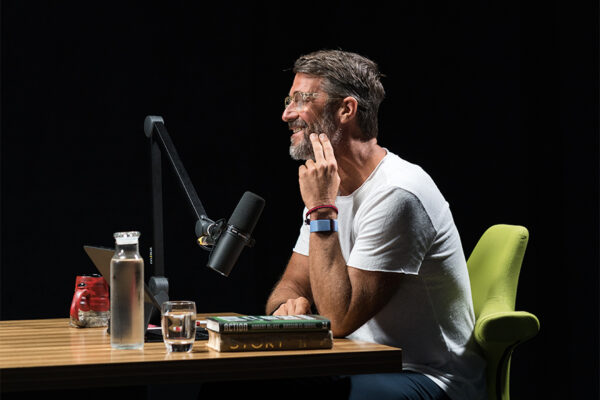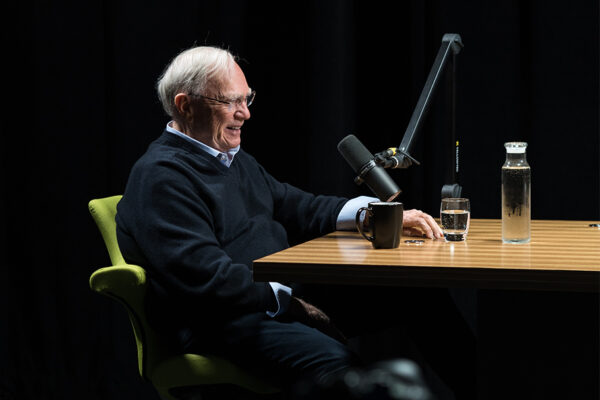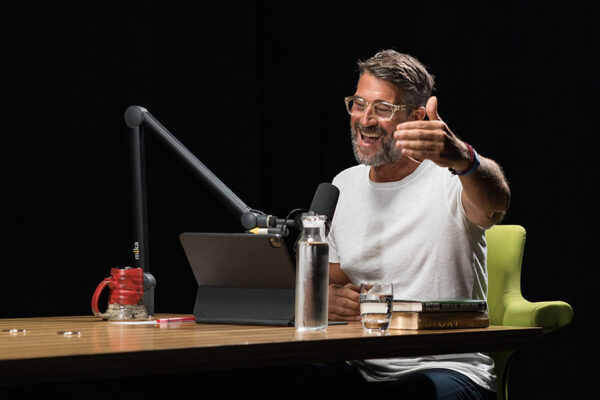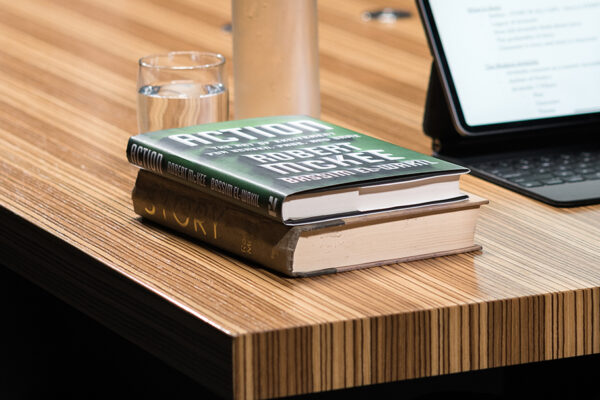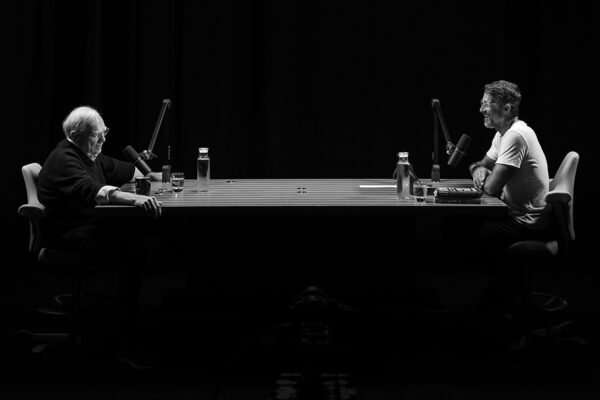 My conversation with Robert centered on his philosophy of story, what stories are, why they're important for humanity and so much more, including the incredible behind-the-scenes story of how Succession's Brian Cox ended up portraying McKee in the Oscar-nominated film Adaptation—one of my favorite movies of all time. We also discussed his friendship with Steven Pressfield, his take on modern media, and ways we can all better understand and take ownership of our story—and the stories around us.
The visually inclined can watch it all go down on YouTube. And as always, the audio version streams wild and free on Apple Podcasts and Spotify.
Robert Mckee is an absolute screenwriting legend. It was a complete and total honor to host him here in the studio on the cusp of completing his very last teaching tour.
This episode is worthy of a deep listen—I hope you learn as much as I did.
Peace + Plants,

Listen, Watch, & Subscribe
I'm proud to announce my new book 'Voicing Change II'. To learn more & reserve your copy, click the button below.
There are a few simple ways you can support the show and the content we strive to craft and share every single week
Subscribe & Review: Please make sure to review, share comments and subscribe to the show on the various platforms (Apple Podcasts, YouTube & Spotify). This helps tremendously!
Patronize Our Sponsors: Supporting the companies that support the show! For a complete list of all RRP sponsors and their respective vanity URLs and discount codes, click the 'Sponsors' tab in the 'Shop' menu.
Spread The Word: Help grow our reach by sharing your enthusiasm for the podcast and/or your favorite episodes by posting about it on social media.
Thank The Team: I do not do this alone. Send your love to Jason Camiolo for audio engineering, production, show notes and interstitial music; with additional audio engineering by Cale Curtis and additional music by Moby; Blake Curtis & Dan Drake for video, & editing; graphics by Jessica Miranda & Daniel Solis; portraits by Davy Greenberg, Grayson Wilder & Gizelle Peters; video clips for social media are created by AJ Akpodiete; copywriting by Georgia Whaley; and theme music by Tyler Piatt, Trapper Piatt & Hari Mathis.
Amazon Disclosure: Third-party books and products denoted on this page and website may be hyperlinked to the Amazon affiliate program. We are a participant in the Amazon Services LLC Associates Program, an affiliate advertising program designed to provide a means for us to earn fees by linking to Amazon.com and affiliated sites.