Podcast: Play in new window | Download | Embed
---

"You can't rest on your laurels. You have to be constantly evolving."

Michael Klim
---
What exactly does it take to become an Olympic legend?
Every elite athlete is devoted to mastering their craft. Some even strike gold on the world's largest stage. And every once in a while, we witness standout performances in consecutive Olympiads. But it's the rare specimen that can compete at the very highest level of sport across three Olympic Games to retire a legend.
Meet Michael Klim.
Awarded the medal of the Order of Australia (sort of like being knighted), Michael is indisputably one of Australia's most famous and celebrated athletes in a land that revers competitive swimming. A three-time Olympian with a slew of World Records, Olympic Gold Medals and World Championship titles to his name, he was part of a star-studded group of swimmers that took Australia back to the top of swimming in the late 1990's & aughts — a group that included standouts like Ian Thorpe, Grant Hackett, Keiren Perkins, Leisel Jones, Libby Trickett, Stephanie Rice, and Susie O'Neill.
One of the stars of the 2000 Sydney Olympics, Michael is perhaps best known as instrumental in Australia's thrilling 4x100m relay victory, unleashing a world record lead off swim to win his first gold on the first night. Michael's achievements also include:
'96 Atlanta Olympics: Bronze, 4x100m Medley Relay
'98 World Championships: 4 Gold, 2 Silver, 1 Bronze
'99: 2 World Records (100m Butterfly)
'00 Sydney Olympics: 2 Gold, 2 Silver & 2 World Records
'01 World Championships: 2 Gold & 1 World Record
'04 Athens Olympics: 1 Silver
'07 World Championships: 1 Gold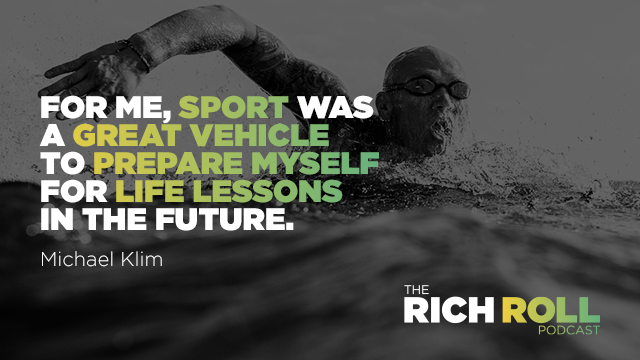 Quite the successful entrepreneur after hanging up his budgie smugglers (click here for the Cambridge Dictionary definition), Michael is now the founder and managing director of a skin care line called Milk & Co. and conducts life optimization retreats under the banner Chosen Experiences.
This is a conversation about Michael's extraordinary life as a lauded athlete, entrepreneur and parent.
We cover his mental and physical success equation: the hows and whys behind his ascension to the very peak of elite Olympic performance. What was required of him to not just win, but keep winning. We discuss how he approaches high pressure scenarios. We cover his approach to remaining fit and how he parents his children. And we conclude with how he transitioned from decorated Olympian to successful entrepreneur — a pivot most professional athletes struggle with upon retirement.
But most of all, this is a conversation about what is required to live a life of mastery, with more than a few critical takeaways you can implement into your own life.
A personal hero of mine for as long as I can recall, I followed Michael's journey from the beginning. So it was a thrill for me to finally connect with him for this deep dive into his career and what makes him tick.
I sincerely hope you enjoy the conversation.
Full video version >>> http://bit.ly/klimvideo
If you are enjoying the video versions of the podcast, please subscribe!
Peace, Plants & Pools!

Listen, Watch & Subscribe
Apple Podcasts | YouTube | Soundcloud | Stitcher | GooglePlay
Spectacular images of Michael by the one and only David Zammit
Thanks to this week's sponsors
22 Days Nutrition: the 100% plant-based, 100% USDA certified organic nutrition products and meal delivery platform designed to meet the needs of your healthy, active life. For 10% off all products (including the meal delivery) and free shipping, visit 22daysnutrition.com/richroll and use promo code RICHROLL at checkout.
Squarespace: The easiest way to create a beautiful website, blog, or online store for you and your ideas. Save 10% at checkout when visit squarespace.com and use the coupon code "RICHROLL" at checkout.
Audible: With more than 180,000 audiobooks and spoken-word audio products, you'll find what you're looking for. Rich Roll listeners are entitled to a FREE audiobook and 30-day trial today by signing up at audible.com/richroll
Note: One of the best ways to support the podcast is to support the sponsors. For a complete list of all RRP sponsors and their respective vanity url's and discount codes, visit my Resources page and click "Sponsors".
SHOW NOTES
Background, Context & Reference
Notable People Discussed In Today's Podcast
Related Podcasts You Might Enjoy
Thanks to Jason Camiolo for production, audio engineering, interstitial music and show notes and Blake Curtis for graphics. Theme music by Ana Leimma.
*Disclosure: Books and products denoted with an asterisk are hyperlinked to an affiliate program. We are a participant in the Amazon Services LLC Associates Program, an affiliate advertising program designed to provide a means for us to earn fees by linking to Amazon.com and affiliated sites.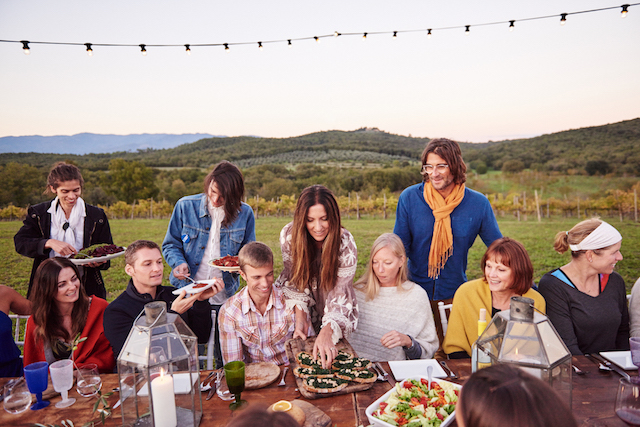 The Plantpower Way: Italia hits bookstores April 24 — pick up your copy today!
HOW CAN I SUPPORT THE PODCAST?
Tell Your Friends & Share Online!
Subscribe & Review:  iTunes | Stitcher | Soundcloud | TuneIn
Donate: Check out our Patreon account!
Download Our Free App! Now you can access, stream, download and share the entire RRP catalog in the palm of your hand on any iOS mobile device (iPhone, iPad and iPod Touch) with our mobile app. Never miss an episode, plus special announcements, discounts, giveaways. Already downloaded? Awesome. When you have a minute, and it feels right to you, do us a solid and give the app a review in the iTunes Store.
Support The Sponsors: One of the best ways to support the podcast is to support our sponsors. For a complete list of all RRP sponsors and their respective vanity url's and discount codes, visit my Resources page and click "Sponsors".