It's no secret that social media's influence on us is designed to be invisible. It can tell whatever story it wants, affecting not only what you think but how you think—and ultimately how you behave in the world.
So how do we thwart the algorithmic overlords from abusing the infrastructure that is beginning to rule the world?
Here to help us unpack these important ideas is Max Fisher, a New York Times investigative reporter, Pulitzer Prize finalist, and author of a brand new, vitally important book entitled, The Chaos Machine: The Inside Story of How Social Media Rewired Our Minds and Our World—a referendum on Big Tech and the social media platforms that have come to monopolize our attention, foment division and fracture our world.
I've become increasingly convinced that the impact of social media and technology on our lives and the lives of our children is one of the great existential threats to social cohesion, and today Max and I go deep on all ways these platforms are turning society against itself—and what you can do to insulate yourself.
"Social media acts like a drug and people should think of it as one."
– MAX FISHER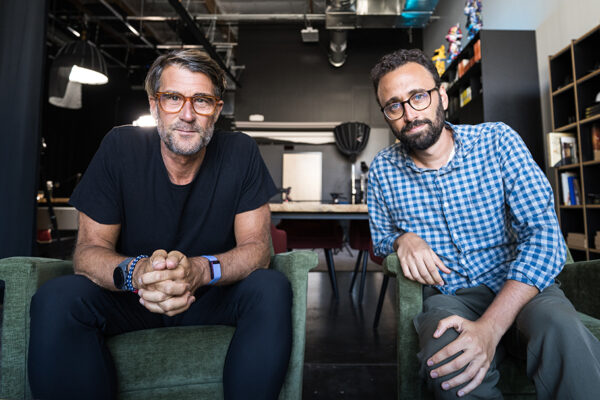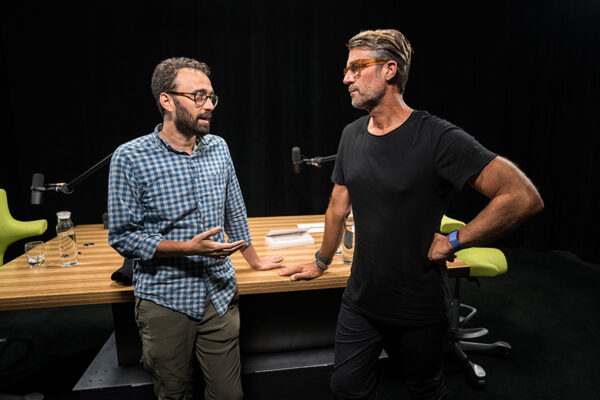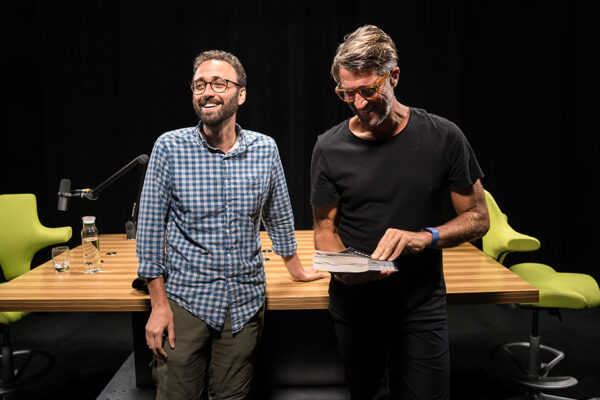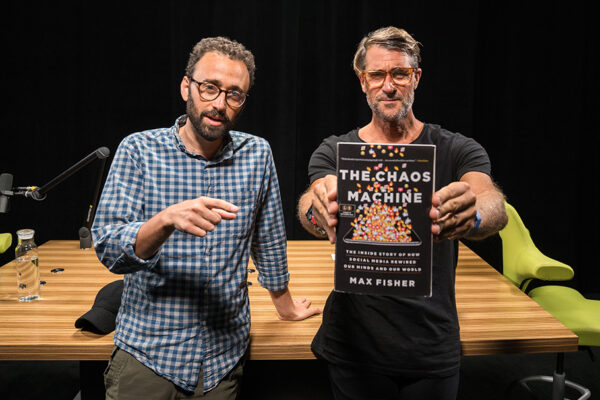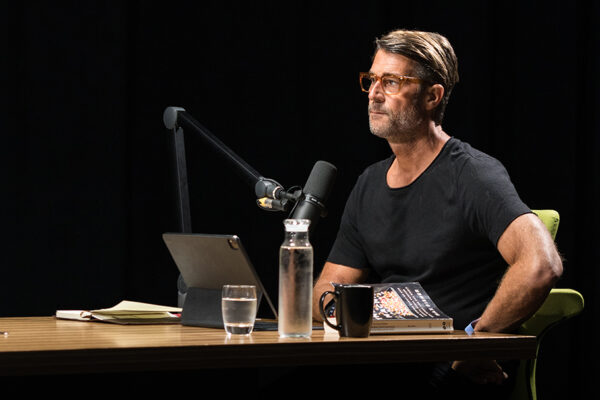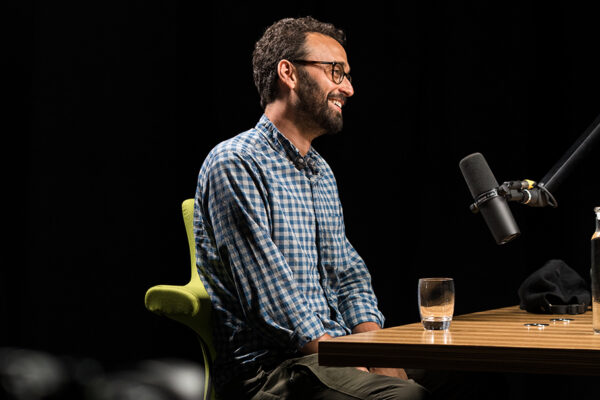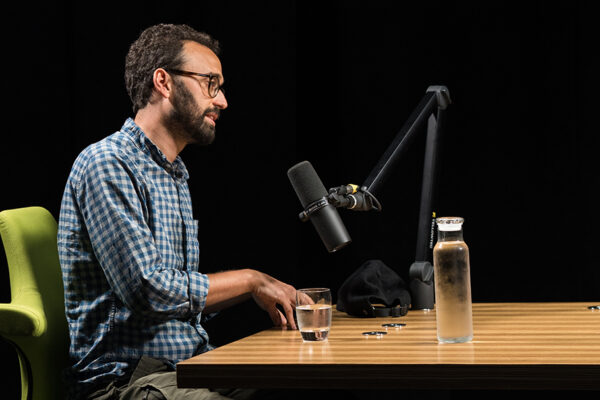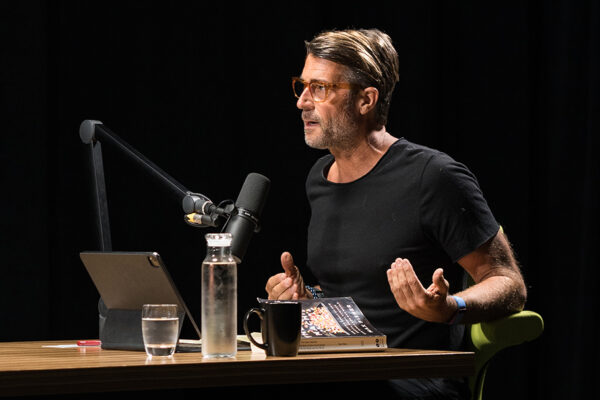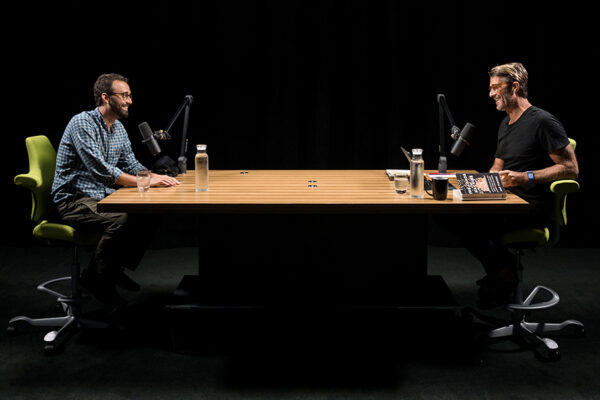 This conversation covers Max's journey to reporting on social media and politics, the specific ways social media changes its users' morality, and how algorithms can make users more prone to violence.
We also dive into cutting-edge research on how social media inculcates a super-exaggerated feeling of outrage and intolerance, making users more likely to believe misinformation and the complicated role of free speech in it all.
Finally, we discuss the implications of data harvesting human behavior—and why social media addiction is so terrifying.
The visually inclined can watch it go down on YouTube. As always, the podcast streams wild and free on Apple Podcasts and Spotify.
This is an admittedly scary but crucial conversation about how social media's reach and impact run far deeper than we have previously understood.
I hope you learn as much as I did—and adjust your screen time accordingly.
Peace + Plants,

Listen, Watch, & Subscribe
I'm proud to announce my new book 'Voicing Change II'. To learn more & reserve your copy, click the button below.
There are a few simple ways you can support the show and the content we strive to craft and share every single week
Subscribe & Review: Please make sure to review, share comments and subscribe to the show on the various platforms (Apple Podcasts, YouTube & Spotify). This helps tremendously!
Patronize Our Sponsors: Supporting the companies that support the show! For a complete list of all RRP sponsors and their respective vanity URLs and discount codes, click the 'Sponsors' tab in the 'Shop' menu.
Spread The Word: Help grow our reach by sharing your enthusiasm for the podcast and/or your favorite episodes by posting about it on social media.
Thank The Team: I do not do this alone. Send your love to Jason Camiolo for audio engineering, production, show notes and interstitial music; with additional audio engineering by Cale Curtis and additional music by Moby; Blake Curtis & Dan Drake for video, & editing; graphics by Jessica Miranda & Daniel Solis; portraits by Davy Greenberg, Grayson Wilder & Gizelle Peters; video clips for social media are created by AJ Akpodiete; copywriting by Georgia Whaley; and theme music by Tyler Piatt, Trapper Piatt & Hari Mathis.
Amazon Disclosure: Third-party books and products denoted on this page and website may be hyperlinked to the Amazon affiliate program. We are a participant in the Amazon Services LLC Associates Program, an affiliate advertising program designed to provide a means for us to earn fees by linking to Amazon.com and affiliated sites.