Parenting typical teenagers is no easy feat.  Today's guest parented two as they skyrocketed to bewildering fame—and kept them astonishingly grounded in the process.
Today we explore the uncommon reality that is Maggie Baird's life.
A veteran actor, improv performer, and writer with a long list of screen credits to her name, Maggie is also a long-time vegan, animal rights and environmental activist, and the founder of Support And Feed, a non-profit that partners with restaurants across America (and soon the world) to provide plant-based meals to those experiencing food insecurity.
She's also the coolest mom ever to two of the biggest musicians in the world—7x Grammy Award winning 19-year old Billie Eilish and Billie's equally talented brother and counterpart, 8x Grammy winning 23-year old brother Finneas O'Connell—all portrayed alongside Maggie's husband Patrick O'Connell in the recent Apple TV+ documentary The World's A Little Blurry.
Although Billie serves as the film's primary protagonist, the documentary paints a technicolor family journey portrait. The story behind the story of this uniquely gifted foursome is both surprising and deeply heartwarming—a narrative exploration of parents striving to consciously guide their talented kids through their trepidatious and vertigo-inducing ascent to superstardom.
"The reward has to come from doing the thing you love, not some external prize."
– MAGGIE BAIRD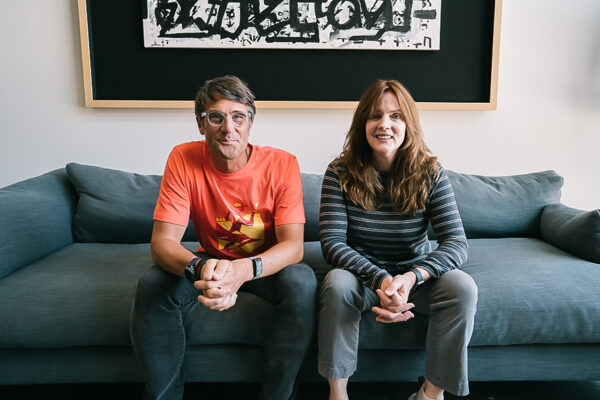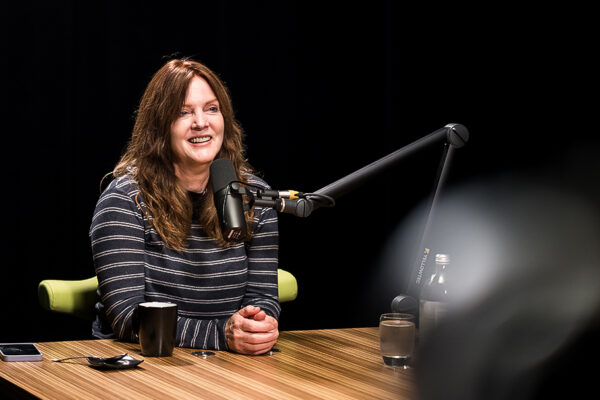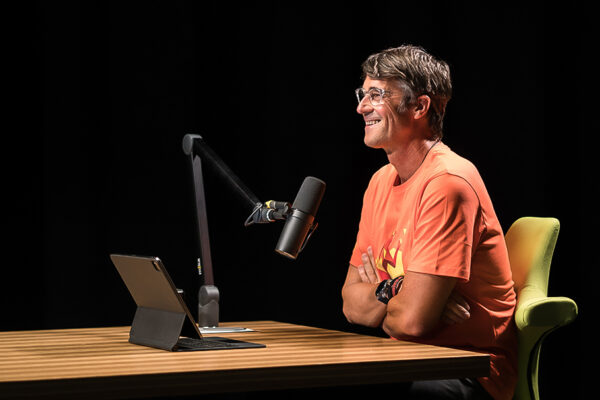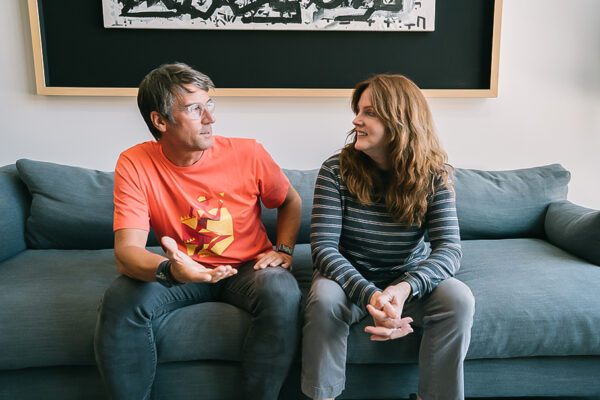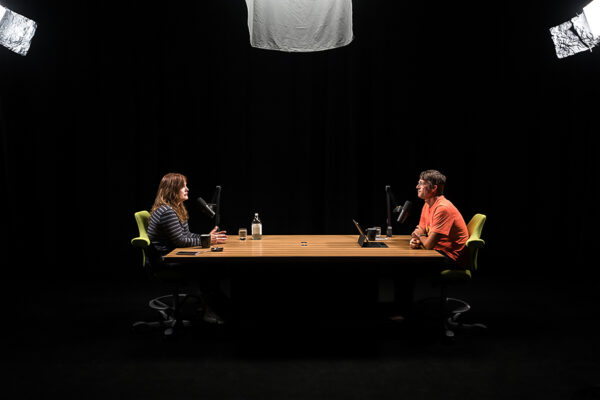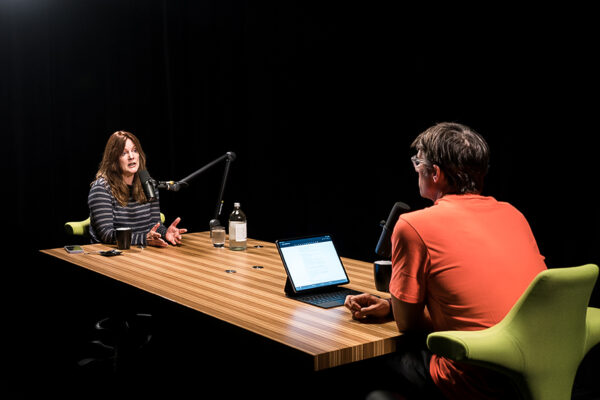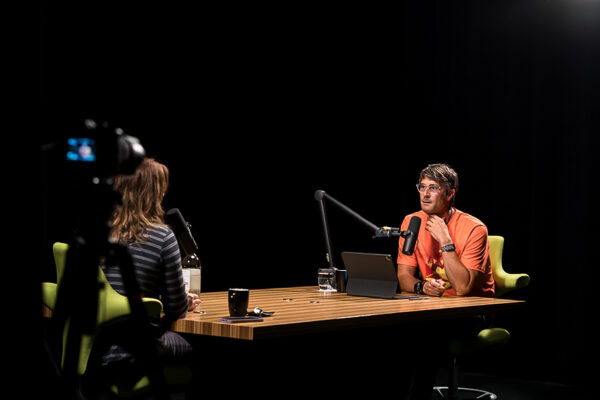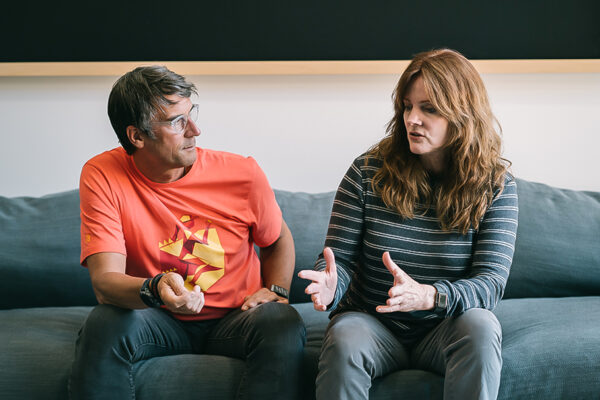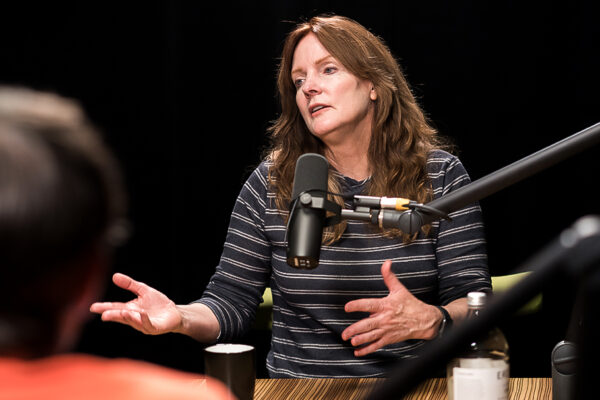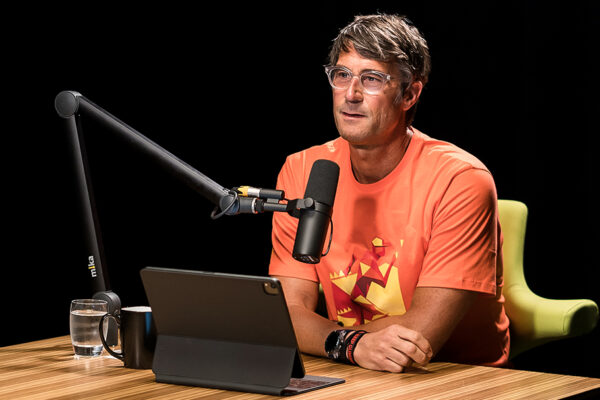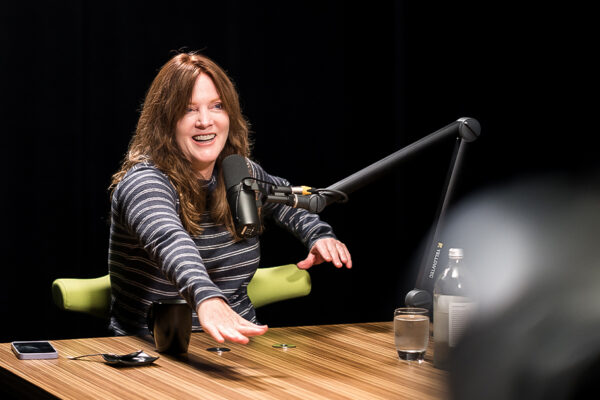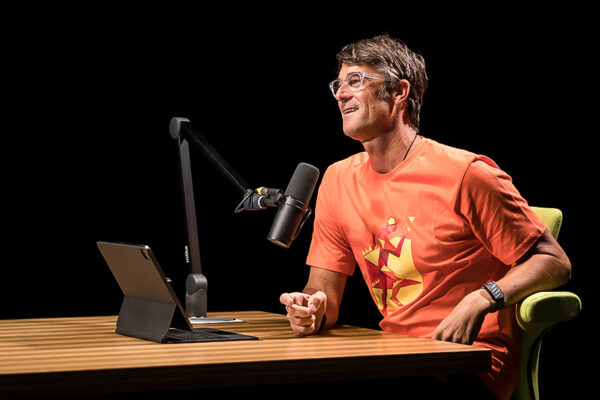 It goes without saying that this is a conversation about parenting, how to raise conscious kids, and the many benefits of homeschooling and unschooling.
It's about what happens when your children become unbelievably famous at a young age, seemingly overnight.
And it's about organizing your life and your family's priorities around what is most important.
It's also about the challenges of pursuing an artistic life. The importance of finding your cause. And it's a dive into Maggie's particular cause, which is to solve food insecurity and make the music industry, concerts, and touring, more ecologically sustainable.
The visually inclined can watch it all go down on YouTube. And as always, the podcast streams wild and free on Apple Podcasts and Spotify.
This one is chock-full of sage advice across many topics, and there's something for everyone to learn from Maggie's refreshing perspective.
Wise and charming, Maggie is the mom we all wish we had.
Enjoy!
Peace + Plants,

Listen, Watch, & Subscribe
I'm proud to announce my new book 'Voicing Change'. To learn more & reserve your copy, click the button below.
There are a few simple ways you can support the show and the content we strive to craft and share every single week
Subscribe & Review: Please make sure to review, share comments and subscribe to the show on the various platforms (Apple Podcasts, YouTube & Spotify). This helps tremendously!
Patronize Our Sponsors: Supporting the companies that support the show! For a complete list of all RRP sponsors and their respective vanity URLs and discount codes, click the 'Sponsors' tab in the 'Shop' menu.
Spread The Word: Help grow our reach by sharing your enthusiasm for the podcast and/or your favorite episodes by posting about it on social media.
Thank The Team: I do not do this alone. Send your love to Jason Camiolo for audio engineering, production, show notes and interstitial music; Blake Curtis & Dan Drake for video, & editing; graphics by Jessica Miranda & Daniel Solis; portraits by Davy Greenberg & Grayson Wilder; copywriting by Georgia Whaley; and theme music by Tyler Piatt, Trapper Piatt & Hari Mathis.
Amazon Disclosure: Books and products denoted with an asterisk are hyperlinked to the Amazon affiliate program. We are a participant in the Amazon Services LLC Associates Program, an affiliate advertising program designed to provide a means for us to earn fees by linking to Amazon.com and affiliated sites.