We live in a culture where identity is inextricably linked to career—but who we are is not what we do.
And work is not a substrate for identity.
In addition to philosophizing on capitalism, hedonistic altruism, and rest as resistance, in today's edition of 'Roll On' Adam Skolnick and I trade fitness updates, perform a virtual reality show & tell, answer listener questions, and more.
Aside from being my bi-weekly sidekick hype beast, Adam is a waterman, writer, activist, and veteran journalist best known as David Goggins' Can't Hurt Me, co-author. He writes about adventure sports, environmental issues, and civil rights for outlets such as The New York Times, Outside, ESPN, BBC, and Men's Health. He is the author of One Breath and is currently using the 'new dad' excuse to avoid working on his novel.
Specific topics covered in this episode include:
an update on endurance swimmer Lewis Pugh's 'Code Red' arctic swim;
a recap of the Leadville 100, the Ultra-Trail du Mont-Blanc, and Robbie Balenger's Colorado Crush;
Sania Sorokin's record-breaking 24-hour race;
Michael Muller's virtual reality shark experience 'Into the Now';
thoughts on life, careers, and the NYT piece, Work Is a False Idol; and
Rich & Adam's streams of the week.
"Pursue what you love, but don't let it become your entire being."
– ADAM SKOLNICK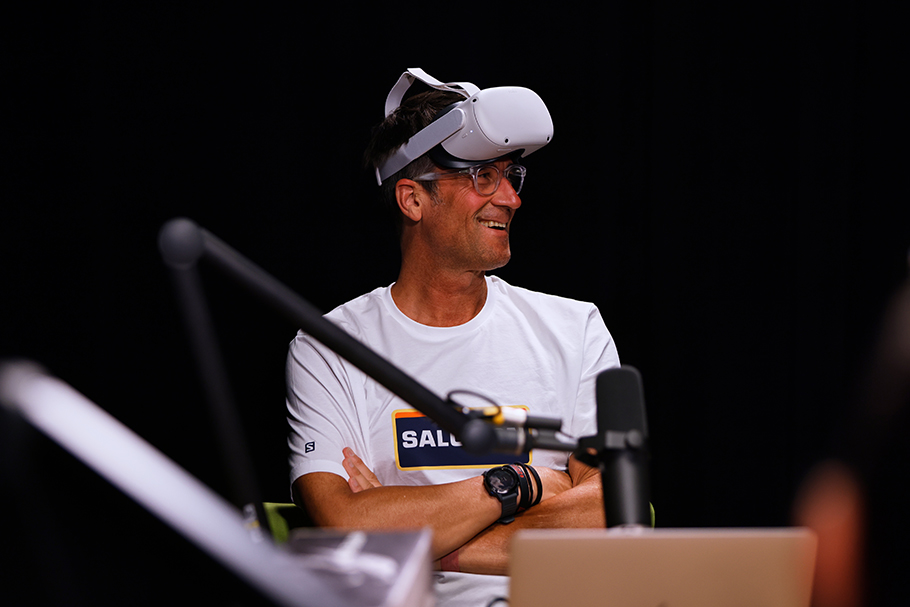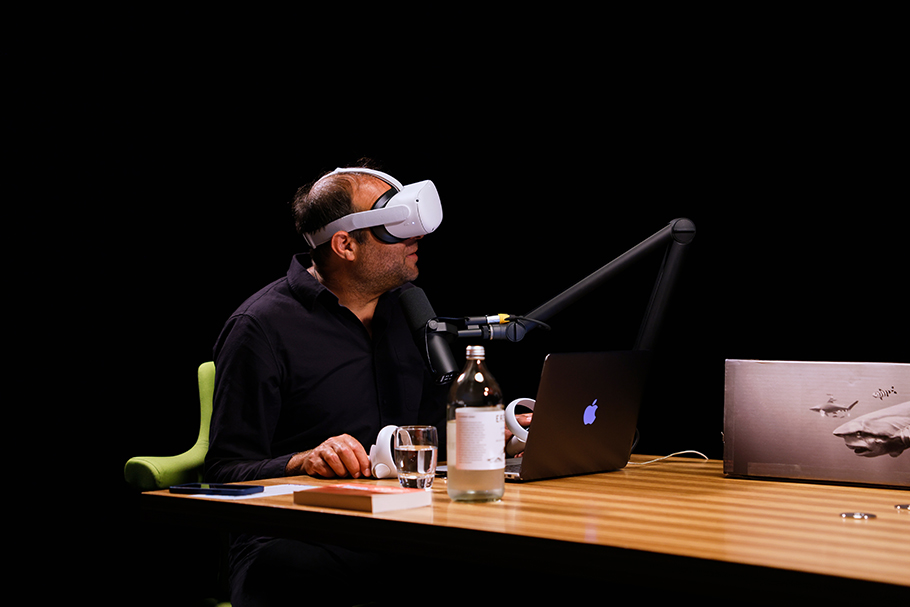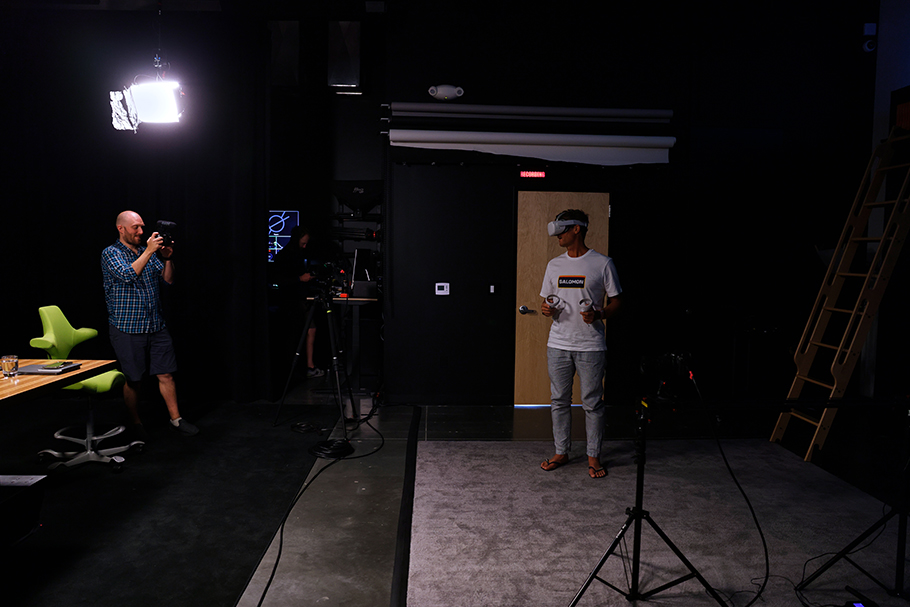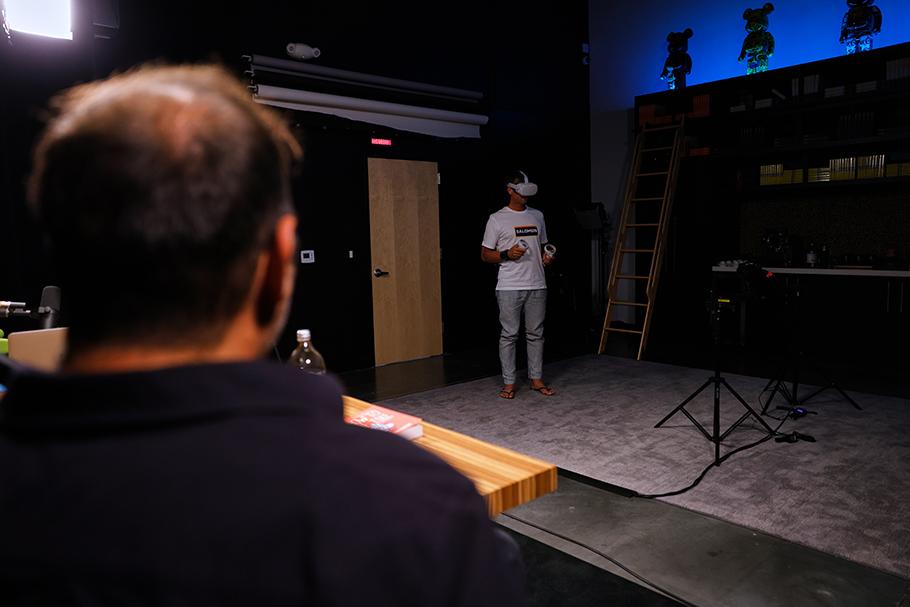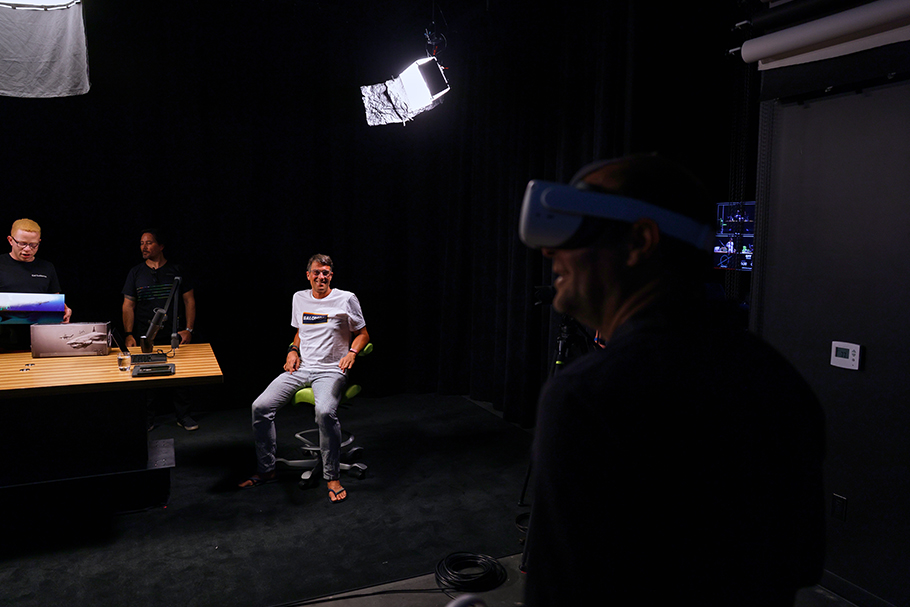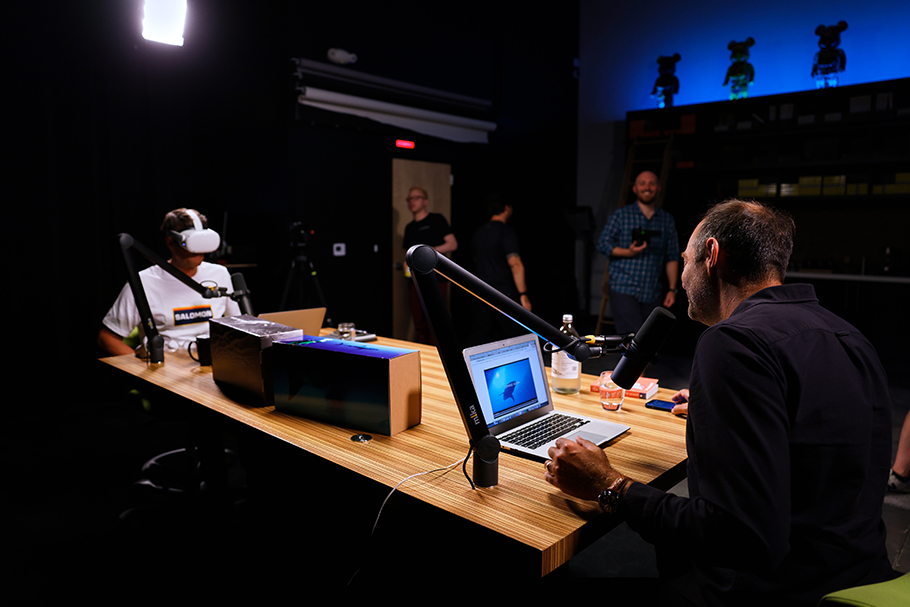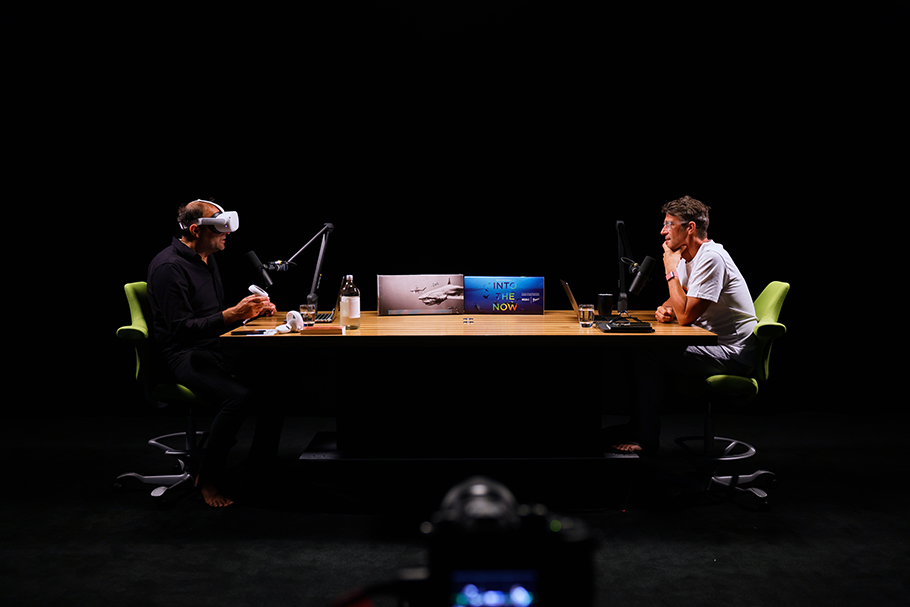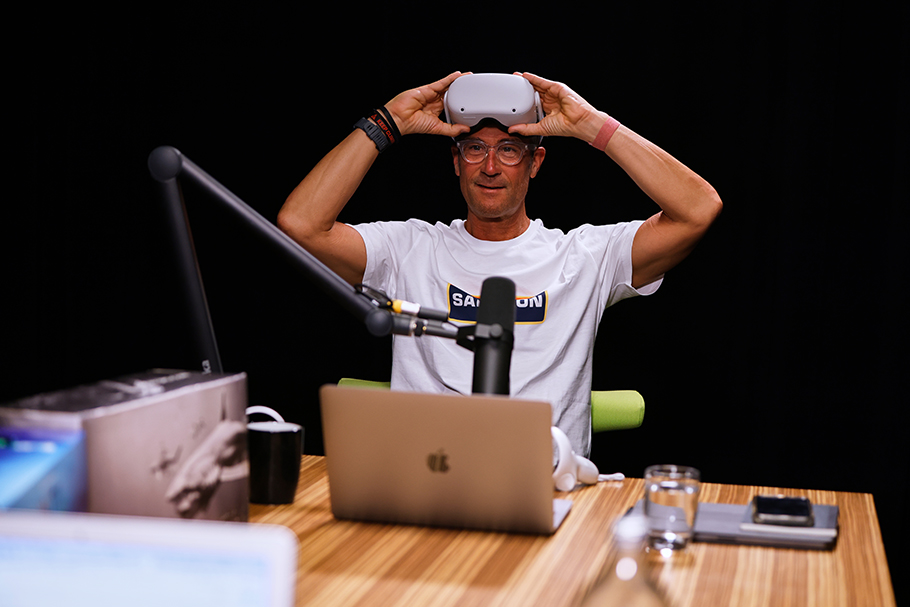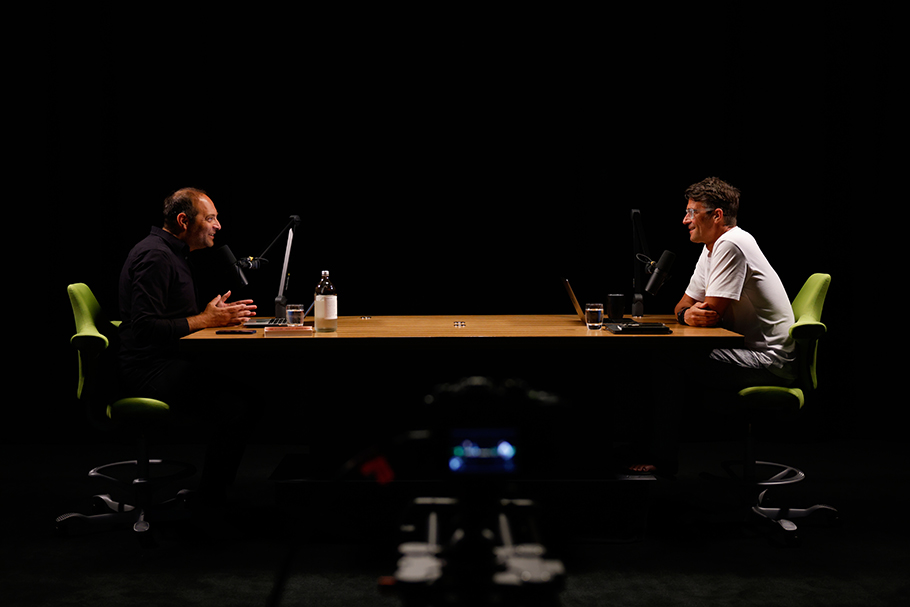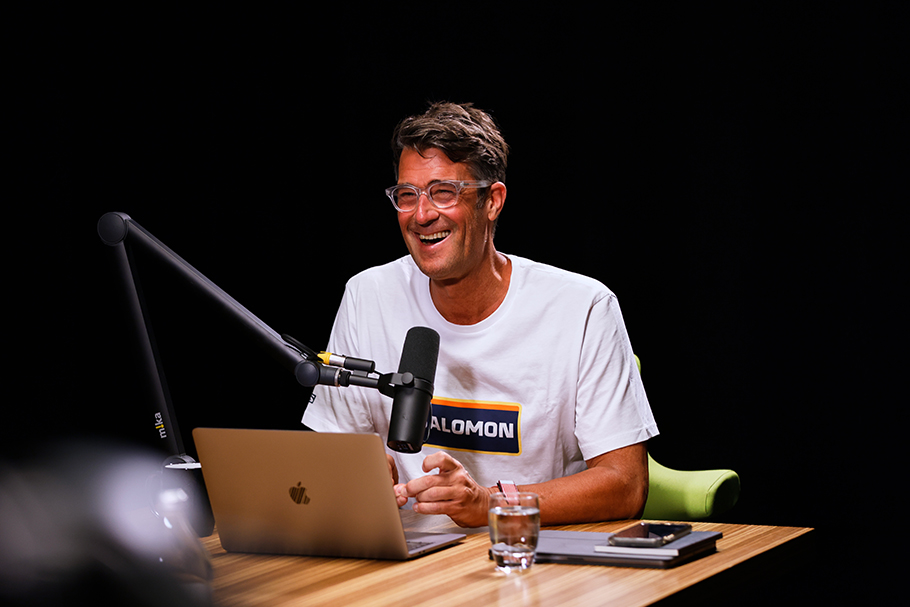 In addition, we answer the following questions:
How do you end self-sabotaging behaviors?
What are the best ways to prepare for a 100K ultra race? 
When exercising, what is the most efficient way to breathe?
Thank you to Annie from Colorado, Brian from London, and Scott from Vermont for your questions. If you want your query discussed, drop it on our Facebook Page or better yet leave a voicemail at (424) 235-4626.
The visually inclined can watch our exchange on YouTube. And as always, the podcast streams wild and free on Apple Podcasts and Spotify.
Final Note: We have a special guest appearance for the ad reads today. Any guesses?
Peace + Plants,

Listen, Watch, & Subscribe
I'm proud to announce my new book 'Voicing Change'. To learn more & reserve your copy, click the button below.
There are a few simple ways you can support the show and the content we strive to craft and share every single week
Subscribe & Review: Please make sure to review, share comments and subscribe to the show on the various platforms (Apple Podcasts, YouTube & Spotify). This helps tremendously!
Patronize Our Sponsors: Supporting the companies that support the show! For a complete list of all RRP sponsors and their respective vanity URLs and discount codes, click the 'Sponsors' tab in the 'Shop' menu.
Spread The Word: Help grow our reach by sharing your enthusiasm for the podcast and/or your favorite episodes by posting about it on social media.
Thank The Team: I do not do this alone. Send your love to Jason Camiolo for audio engineering, production, show notes and interstitial music; Blake Curtis & Dan Drake for video, & editing; graphics by Jessica Miranda & Daniel Solis; portraits by Davy Greenberg & Grayson Wilder; copywriting by Georgia Whaley; and theme music by Tyler Piatt, Trapper Piatt & Hari Mathis.
Amazon Disclosure: Books and products denoted with an asterisk are hyperlinked to the Amazon affiliate program. We are a participant in the Amazon Services LLC Associates Program, an affiliate advertising program designed to provide a means for us to earn fees by linking to Amazon.com and affiliated sites.