What does it take to achieve the impossible? Don't set limits. And never quit. Ever.
The full embodiment of this ethos, today's guest has never met an obstacle she couldn't overcome, transcending every limit ever placed upon her. Her secret?
Never give pain a voice.
An extraordinary athlete and absolute force of nature, Leah Goldstein has lived one of the more interesting lives you will ever come across.
After winning the Bantamweight World Kickboxing Championship at just 17 years old, Leah walked away from a bright future in competitive martial arts to join the Israeli Defense Force, becoming a Krav Maga specialist and the first female Elite Commando Instructor before a storied career as an undercover Special Forces intelligence officer.
In yet another dramatic life pivot, Leah then embarked on a professional cycling career. A devastating crash ended her Olympic dreams, her pro career, and nearly her life. After being told she might not walk again and certainly would never race again, Leah remained undaunted, ultimately reinventing herself once again as an ultra-distance cyclist.
In 2021, at age 52 (and entirely plant-based) she became the very first woman in the 39-year history of RAAM—the 3000-mile Race Across America transcontinental cycling race—to beat everyone, including all the men, and outright win the solo division.
Today she shares her story. It's a wild ride.
"Life's too short to wait for things to happen. Take responsibility for making your life what you want it to be."
– LEAH GOLDSTEIN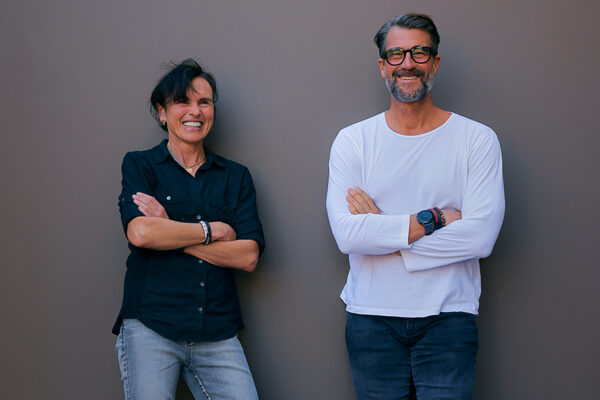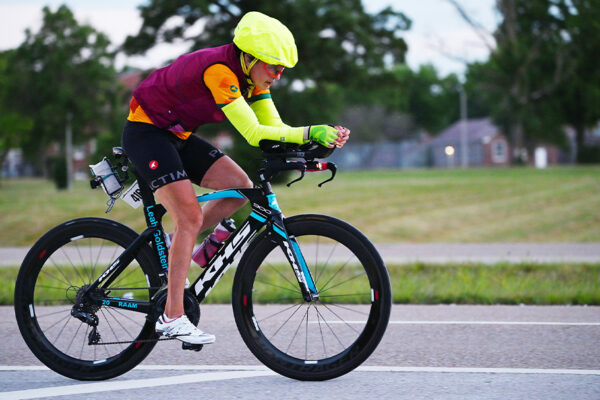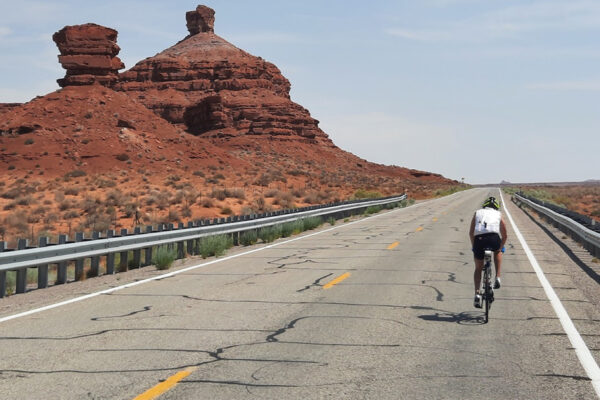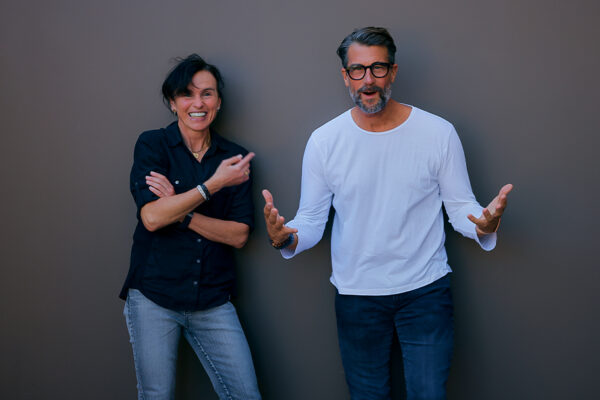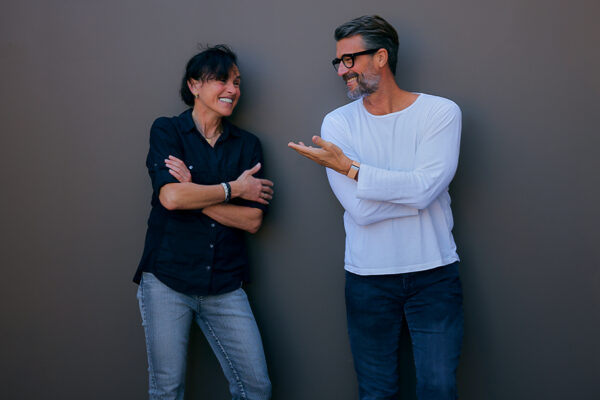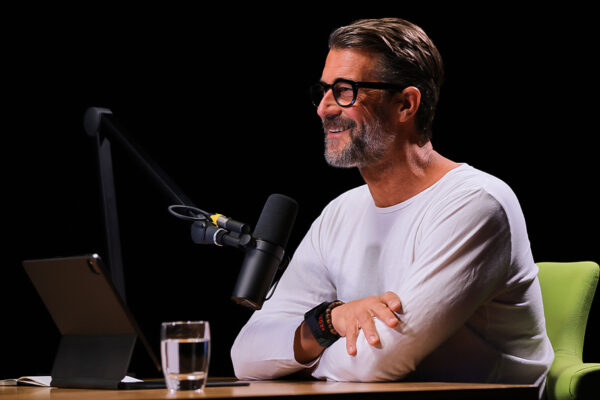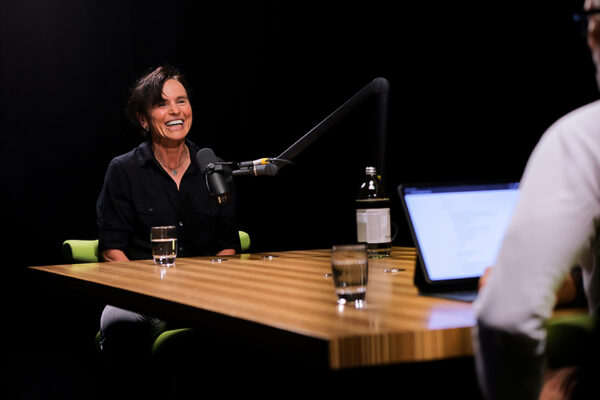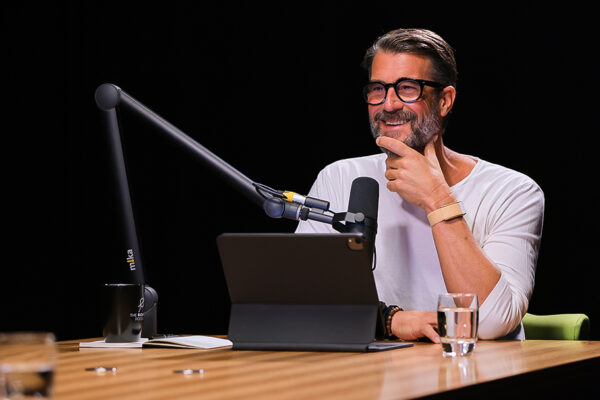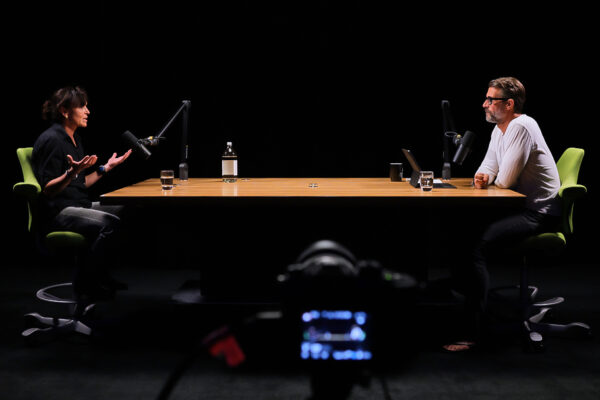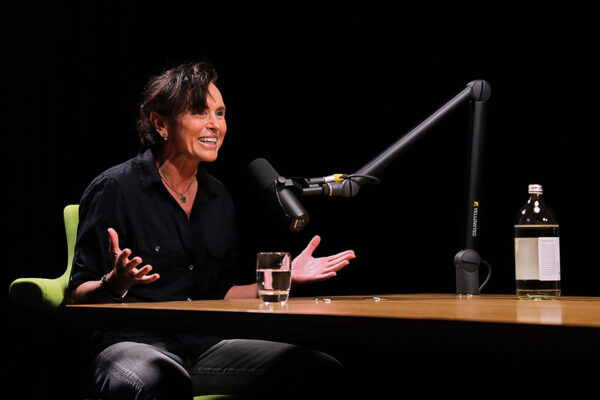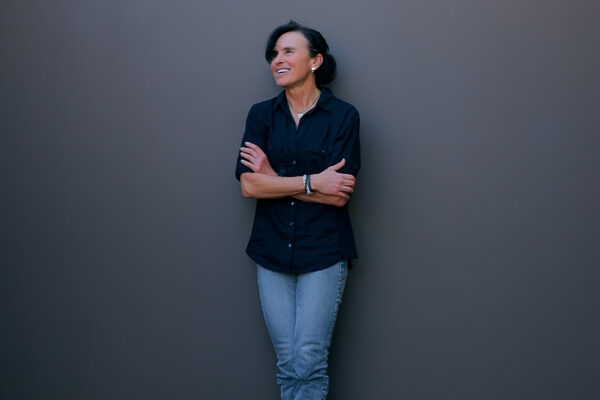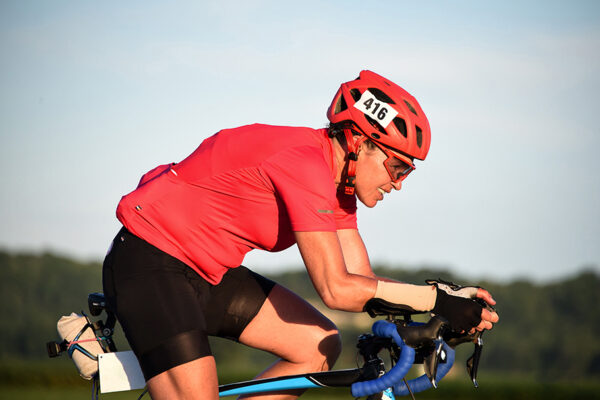 Today's conversation traverses the vast diversity of Leah's life experiences and accomplishments—and the mindset that fuels her ability to face fear, overcome adversity, and transcend limits.
It's a conversation about grit, perseverance and work ethic. The importance of life pivots. How to expand your capacity to endure. And the 'never quit' drive required to do amazing things.
It's also about bullying, sexism, and channeling pain into achieving impossible goals.
But more than anything, this exchange is about the importance of heeding your inner voice—and tapping the hidden reservoirs of potential that reside within us all to make audacious dreams manifest.
The visually inclined can watch it all go down on YouTube. And as always, the podcast streams wild and free on Apple Podcasts and Spotify.
Leah may be extraordinary. But the wisdom and experience she shares is applicable to all.
May her story spark your flame—and elevate your life aspirations.
Peace + Plants,

Listen, Watch, & Subscribe
Introducing Free Association Run—my collection of sustainable, vegan men's running gear crafted from recycled materials in collaboration with Ten Thousand.
There are a few simple ways you can support the show and the content we strive to craft and share every single week
Subscribe & Review: Please make sure to review, share comments and subscribe to the show on the various platforms (Apple Podcasts, YouTube & Spotify). This helps tremendously!
Patronize Our Sponsors: Supporting the companies that support the show! For a complete list of all RRP sponsors and their respective vanity URLs and discount codes, click the 'Sponsors' tab in the 'Shop' menu.
Spread The Word: Help grow our reach by sharing your enthusiasm for the podcast and/or your favorite episodes by posting about it on social media.
Thank The Team: I do not do this alone. Send your love to Jason Camiolo for audio engineering, production, show notes and interstitial music; with additional audio engineering by Cale Curtis and additional music by Moby; Blake Curtis & Dan Drake for video, & editing; graphics by Jessica Miranda & Daniel Solis; portraits by Davy Greenberg & Grayson Wilder; the copywriting by Georgia Whaley; and theme music by Tyler Piatt, Trapper Piatt & Hari Mathis.
Amazon Disclosure: Books and products denoted with an asterisk are hyperlinked to the Amazon affiliate program. We are a participant in the Amazon Services LLC Associates Program, an affiliate advertising program designed to provide a means for us to earn fees by linking to Amazon.com and affiliated sites.