How do you navigate transformation? What does it mean to live with integrity? And why is it important to cultivate intuition?
Joining me today to grapple with truths big and small is my in-house spiritual guide, Julie Piatt—aka SriMati.
My partner in every definition of the word, Julie excels across an impressive variety of disciplines. She is a serial entrepreneur. She's the founder and CEO of SriMu, her plant-based cheese enterprise, and soon-to-be empire. She's a musician. An artist. A designer. A devoted mother to four.
Most relevant to today's conversation, Julie is also a yogi and lifelong, devoted pursuer of spiritual wisdom, which she insightfully practices and instructs by way of her online spiritual community, Water Tiger.
In this exchange, Julie shares actionable ways to celebrate your lived experience, amplify your awareness, and elevate your consciousness as we emerge from the pandemic and the multitude of experiences that period wrought.
"Life is about evolving. The question is, how do you want to evolve?"
– JULIE PIATT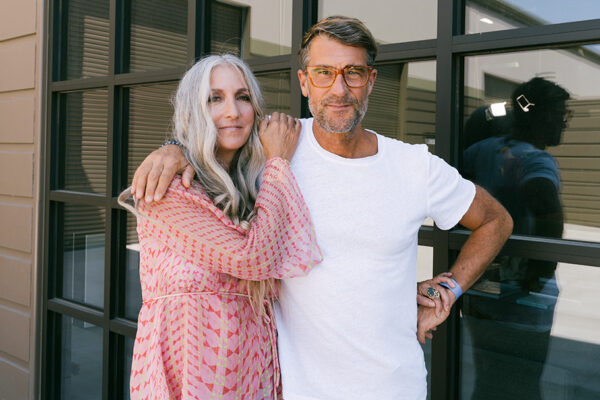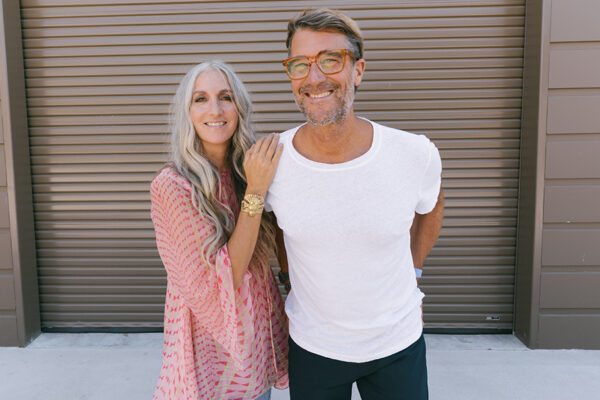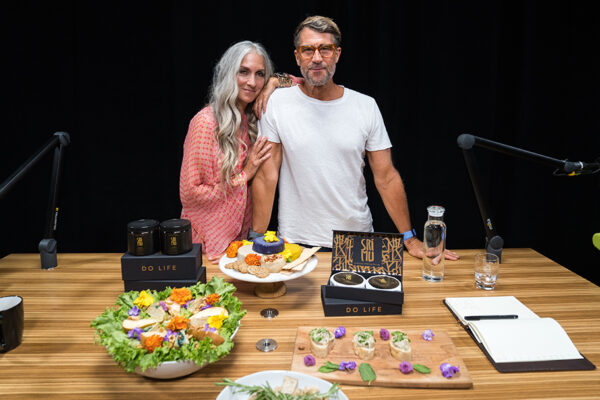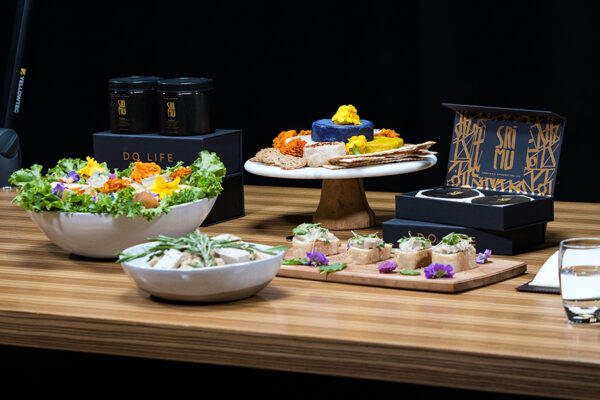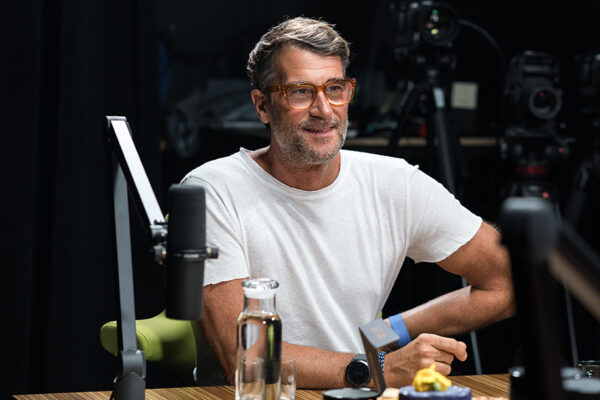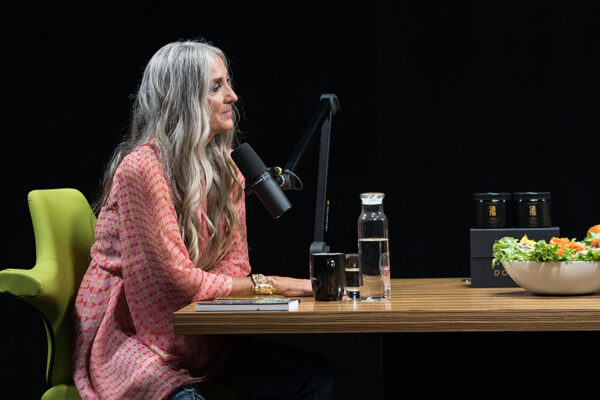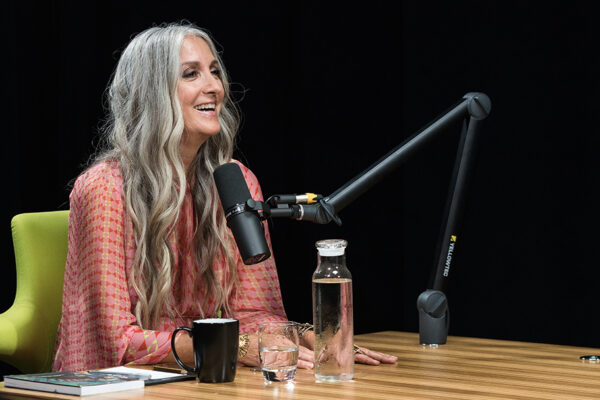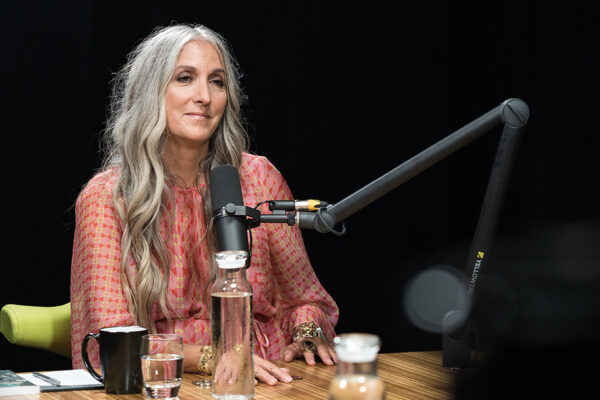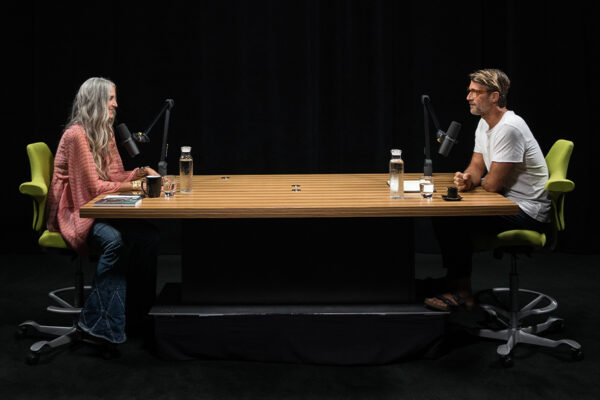 Julie also shares ways to inject entrepreneurship with spirituality.
With the holiday season soon upon us, we also discuss how to gracefully navigate the emotional complexity of family gatherings.
We conclude with valuable business insights from the front lines of growing her *not* cheese brand.
The visually inclined can watch the magic transpire on YouTube. As always, the podcast streams wild and free on Apple Podcasts and Spotify.
Special SriMu Offer: in a gesture of gratitude for listening and watching, Julie is kindly offering a special discount on her SriMu plant-based cheese. Visit SriMu.com and enter code RRP18 at checkout and receive 18% off. If you are ordering for Thanksgiving make sure to place your order on or before November 13th, 2022. If you want it delivered in time for Christmas, the order deadline is December 11th, 2022.
I think you'll come away from this exchange inspired, enlightened, and armed with a few tactics to infuse your life with more purpose, passion, and joy.
Julie tends to have that effect on people.
Peace + Plants,

Listen, Watch, & Subscribe
I'm proud to announce my new book 'Voicing Change II'. To learn more & reserve your copy, click the button below.
There are a few simple ways you can support the show and the content we strive to craft and share every single week
Subscribe & Review: Please make sure to review, share comments and subscribe to the show on the various platforms (Apple Podcasts, YouTube & Spotify). This helps tremendously!
Patronize Our Sponsors: Supporting the companies that support the show! For a complete list of all RRP sponsors and their respective vanity URLs and discount codes, click the 'Sponsors' tab in the 'Shop' menu.
Spread The Word: Help grow our reach by sharing your enthusiasm for the podcast and/or your favorite episodes by posting about it on social media.
Thank The Team: I do not do this alone. Send your love to Jason Camiolo for audio engineering, production, show notes and interstitial music; with additional audio engineering by Cale Curtis and additional music by Moby; Blake Curtis & Dan Drake for video, & editing; graphics by Jessica Miranda & Daniel Solis; portraits by Davy Greenberg, Grayson Wilder & Gizelle Peters; video clips for social media are created by AJ Akpodiete; copywriting by Georgia Whaley; and theme music by Tyler Piatt, Trapper Piatt & Hari Mathis.
Amazon Disclosure: Third-party books and products denoted on this page and website may be hyperlinked to the Amazon affiliate program. We are a participant in the Amazon Services LLC Associates Program, an affiliate advertising program designed to provide a means for us to earn fees by linking to Amazon.com and affiliated sites.