Today the wise & ethereal Julie Piatt — my wife and partner for the last 20+ years — returns for her umpteenth appearance on the podcast.
But this time we try something different.
As longtime listeners know well, Julie is a being of many talents. Although widely lauded for her series of bestselling plant-based cookbooks, the one who goes by SriMati is also an artist, musician, yogi, healer, mother of four and serial entrepreneur.
In addition, Julie hosts the For The Life of Me podcast. She reigns over Water Tiger, her online spiritual community. And she's the 'Mother Arc' (her term for founder & CEO) of SriMu, her plant-based cheese brainchild start-up.
"We have the power to create our own reality. Thoughts are things. What you put your attention on is what you put energy into.

JULIE PIATT
Over the years, Julie been a recurring source of spiritual wisdom on the podcast, dropping many a pearl on everything from parenting and creativity to navigating conflict, managing relationships, dealing with financial hardship, and countless other subjects.
Today's episode, however, is something new — an exploration of Julie as entrepreneur.
Channeling my inner Guy Raz, I give Julie the 'How I Built This'treatment — tracing her background growing up in Alaska through her career in fashion. Building a garment line. The pain of shuttering it. The pivot into home construction and interior design. And how all of these experiences inform the business and culture of SriMu, her most successful start-up to date.
You can call me biased. I am. But that doesn't change the fact that she is poised for world domination with what truly is the best, next evolution of cheese.
I want to transform people's lives through their kitchens.
– JULIE PIATT
The visually inclined can watch our exchange on YouTube. And as always, the podcast streams wild and free on Apple Podcasts and Spotify.
Aside from the business bent, this conversation is centered on the power of meeting others — and yourself — in love.
As humans, we self-identify with the stories we tell ourselves. We cling to illusions of safety and security. But this moment is challenging the firmness of the ground upon which we stand. Julie reminds us of the impermanence of everything.
Embracing this vital truth will bring you greater peace. It will broaden your empathy for others. And help you identify the answers you seek.
Hint: they have been inside you all along.
Peace + Plants,

Listen, Watch, & Subscribe
For 1000s of delicious, customized plant-based recipes & so much more, check out our Plantpower Meal Planner.

75 whole food sourced ingredients designed to optimize 5 key areas of health, Athletic Greens is the delicious daily habit that sets you up for a healthy future. I take the packets everywhere I go. So invest in your health without compromise! Go to: athleticgreens.com/richroll and claim your special offer today: 20 FREE travel packs valued at $79 with your first purchase.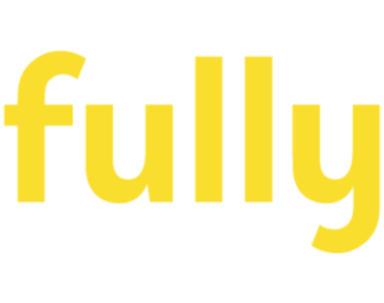 Fully: From the popular Jarvis adjustable standing desks to their every-which-way active office chairs, to their many movement supporting accessories — anti-fatigue mats, treadmill desks and more — Fully is all about helping you bring more movement, energy and joy to your work and life. From now Oct 5 through Oct 19, Fully is giving Rich Roll listeners 15% off any chair. Go to Fully.com/chairs to learn more.
*Since the recording of this episode, Oatly has received considerable backlash given the integrity of their investor, Blackstone.
Tell Your Friends & Share Online
Donate: Patreon
Patronize Our Sponsors: For a complete list of all RRP sponsors and their respective vanity URLs and discount codes, click "Sponsors" here.
Thanks to Jason Camiolo for production, audio engineering and show notes; Margo Lubin and Blake Curtis for video, editing and graphics; portraits by Leia Marasovich and Ali Rogers; Interstitial music by SriMati Music and theme music by Tyler Piatt. Trapper Piatt & Hari Mathis.
*Disclosure: Books and products denoted with an asterisk are hyperlinked to an affiliate program. We are a participant in the Amazon Services LLC Associates Program, an affiliate advertising program designed to provide a means for us to earn fees by linking to Amazon.com and affiliated sites.