Podcast: Play in new window | Download | Embed
---
"What we're seeing with meditation is that when we get out of our own way, our brains naturally work better and we can really start to get into the flow of things and in sync with life."

Dr. Jud Brewer
---
Addiction is tenacious. We're all craven animals, vulnerable to habits that don't serve us. Whether it's a constantly checking social media, binge eating, smoking, excessive drinking, most of us fall prey to compulsions we feel powerless to arrest.
Why is this? And what can neuroscience teach us about the nature of cravings and how to overcome them?
Dr. Jud Brewer has devoted his career to answering these questions. His discoveries just might change your life.
A psychiatrist, neuroscientist, thought leader and scientific researcher in the field of habit change and the "science of self-mastery", Dr. Brewer is the founder of MindSciences and Director of Research and Innovation at the Brown University Mindfulness Center. Formerly, he served as an associate professor in Medicine and Psychiatry at UMass Medical School, an adjunct faculty member at Yale University, and a research affiliate at MIT.
Dr. Brewer has published numerous peer-reviewed articles and book chapters. He has trained U.S.A. Olympic coaches. His work has been featured on 60 Minutes, Time magazine, Forbes, BBC, NPR, Businessweek and many other prominent media outlets. And his TED Talk, A Simple Way To Break A Bad Habit, is the 4th most viewed TED talk of 2016 with over 13 million views to date.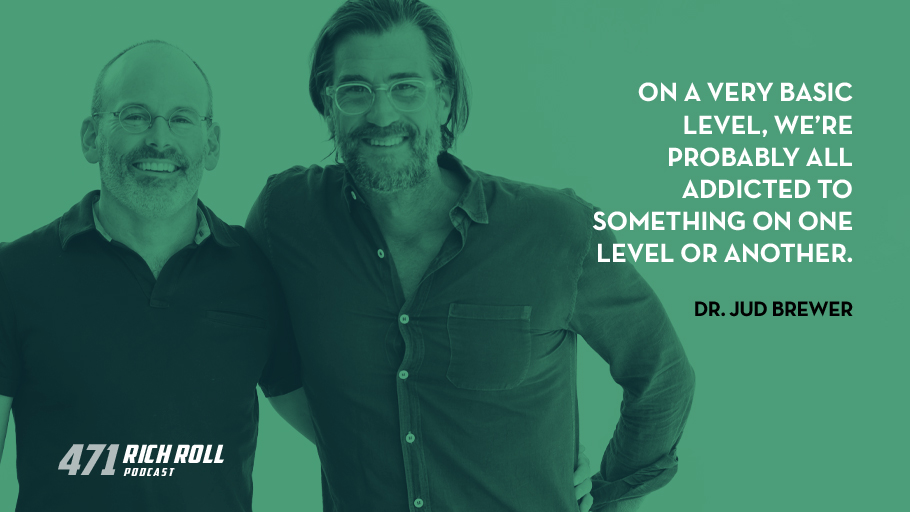 As a long-time recovering alcoholic prone to a myriad of compulsive behaviors, it's fair to say that habit change is an obsession. Always on the hunt to extend my sobriety routine beyond 12-step, I came across Dr. Brewer's book, The Craving Mind. A scientific primer on the mechanisms of habit and addiction formation, it makes the case for how mindfulness can help us transcend cravings, reduce stress, and ultimately live a fuller life.
I was compelled by Dr. Brewer's findings. I needed to know more. And so here we are.
This is a powerful and potentially life altering conversation about the psychiatric and neurological nature of addiction. It's a deep dive into the science of habit change. And it's a master class on how meditation and mindfulness can help us finally overcome the unhealthy patterns that live between our reality and the best version of ourselves lurking within.
Note: As a special thanks for listening, Dr. Brewer was gracious enough to offer my listeners a special discount on his evidence based habit change programs specifically designed to overcome anxiety and cravings. Visit drjud/richroll and enter code RICHROLL2019 and you will receive 20% off a subscription to any of his three apps for Android or iPhone (Unwinding Anxiety, Eat Right Now and Craving to Quit). As a disclaimer, I am not an affiliate and have no financial interest or otherwise with these programs – just sharing the good doctor's kind offer.
The visually inclined can watch it all go down on YouTube. And as always, the conversation streams wild and free on Apple Podcasts and Spotify.
A companion piece to my recent podcast with Atomic Habits author James Clear, my hope is that this solution-based exchange assists you in overcoming the compulsions that don't serve you
On a personal level, I learned a ton — and have already experienced positive results. May your life be similarly and positively impacted.
Peace + Plants,

Listen, Watch & Subscribe
Apple Podcasts | YouTube | Spotify | Stitcher | Google Podcasts
Thanks to this week's sponsors
Audible: With more than 180,000 audiobooks and spoken-word audio products, you'll find what you're looking for. Rich Roll listeners are entitled to a FREE audiobook and 30-day trial today by signing up at audible.com/richroll or text RICHROLL to 500-500
Skillshare: Fuel Your Curiosity, Creativity and Career with Classes in Design, Business, and More. Join More Than 7 Million Creators Learning with Skillshare. Start Your 2 Free Months Now! Offline viewing. Taught by Experts. No commitments. Free classes. Visit: Skillshare.com/RICHROLL to get two months of unlimited access to thousands of classes for free.
Zip Recruiter: Search for jobs hiring in your area using ZipRecruiter's job search engine – the best way to find a job. To find jobs hiring near you and apply with just 1 click, visit: ziprecruiter.com/richroll
Note: One of the best ways to support the podcast is to support the sponsors. For a complete list of all RRP sponsors and their respective vanity url's and discount codes, visit my Resources page and click "Sponsors".
Related Podcasts You Might Enjoy:
Thanks to Jason Camiolo for production, audio engineering, interstitial music and show notes; Margo Lubin and Blake Curtis for video, editing and graphics.  Theme music by Ana Leimma.
*Disclosure: Books and products denoted with an asterisk are hyperlinked to an affiliate program. We are a participant in the Amazon Services LLC Associates Program, an affiliate advertising program designed to provide a means for us to earn fees by linking to Amazon.com and affiliated sites.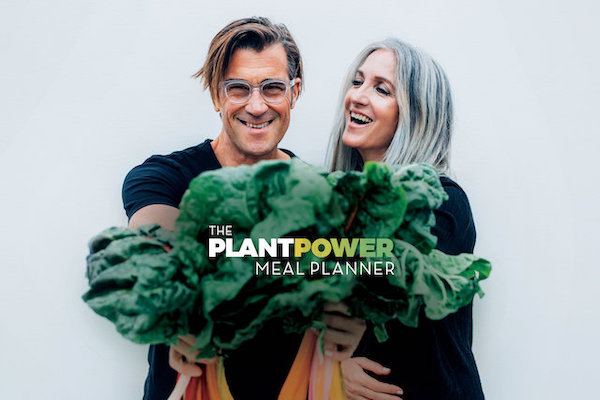 for 1000s of delicious, customized plant-based recipes & so much more, check out our Plantpower Meal Planner
 HOW CAN I SUPPORT THE PODCAST?
Tell Your Friends & Share Online!
Subscribe & Review:  iTunes | Spotify | Stitcher | Soundcloud | Google Podcasts
Donate: Check out our Patreon account
Download Our Free App: Now you can access, stream, download and share the entire RRP catalog in the palm of your hand on any iOS mobile device (iPhone, iPad and iPod Touch) with our mobile app. Never miss an episode, plus special announcements.
Support The Sponsors: One of the best ways to support the podcast is to support our sponsors. For a complete list of all RRP sponsors and their respective vanity url's and discount codes, visit my Resources page and click "Sponsors".