---
"I think what people find in tragic challenges is a part of themselves they didn't know existed. A new character arises in the midst of grief."

Guru Singh
---
Welcome back to another edition of Guru Multiverse — the latest in my ongoing series of spiritual deep dives with Guru Singh, my treasured friend and favorite wizard of all things mystical.
For those newer to the show, imagine a modern-day Gandalf who rocks like Hendrix while dropping pearls of wisdom that beautifully fuse Eastern mysticism with Western pragmatism.
A celebrated third-generation Sikh yogi, master spiritual teacher, author, and family man, for the past 40 years Guru Singh has been studying and teaching Kundalini Yoga. He is the author of several books, a powerful lecturer, and behind-the-scenes guide to many a luminary, including Fortune 500 CEOs, athletes, and artists.
A peer of rock legends like Janis Joplin and the Grateful Dead, Guru Singh is also a talented musician who began his recording career on Warner Bros' Reprise label in the 1960s. When he isn't recording tracks with people like Seal, he's bringing down the house on the daily at Yoga West, his Los Angeles home base.
As the pandemic has reminded us, the human body is delicate — a fragile soul vessel susceptible to a host of diseases and disasters. And it simply does not last forever — no matter how much we endeavor to deny or repress this universal truth.
Today we explore the experience of being left behind. The emotions that follow. And the powerful lessons contained therein.
Marking his 10th appearance on the show, this is a deconstruction of grief and loss. The potency it contains to both create and destroy. And the potential energy it holds for grace, gratitude and transformation.
We talk about our relationships with our bodies. How to master our physical containers while also practicing non-attachment. We get raw about losing those we love. Owning our pain. And rejoicing in grief.
Although this exchange was recorded well in advance of the pandemic (back in August 2019), Guru's wisdom is timeless, easily digested and more pertinent now than ever.
You can watch it all go down on YouTube. And as always, the conversation streams wild and free on Apple Podcasts and Spotify.
If you've experienced loss and the grief that accompanies it, may Guru Singh's gentle and loving energy, soothing words, and new perceptions guide you through your difficulties.
Peace + Plants,

Listen, Watch & Subscribe
Apple Podcasts | YouTube | Spotify | Stitcher | Google Podcasts
Thanks to this week's sponsors
Express VPN: ExpressVPN defeats content restrictions and censorship to deliver unlimited access to video, music, social media, and more, from anywhere in the world. Express VPN is the VPN service rated #1 by TechRadar and comes with a 30-day money-back guarantee. Protect your online activity TODAY and find out how you can get 3 months FREE at expressvpn.com/richroll.
Navitas Organics: Great people. Great products. Great planetary mission. A win for all. Only the highest-quality and most powerful plants, berries, roots, nuts and seeds the earth has to offer. Visit navitasorganics.com/richroll and you can get for 30% off  your entire order of organic superfoods when you use the promo code RICHROLL.
Maurten: Maurten is transforming endurance sports with Hydrogel Sports Fuel Technology. Carbohydrate-rich support, based on natural ingredients for energy, hydration, and recovery. To give Maurten a try (In the U.S), head over to thefeed.com/richroll and you'll get a Maurten drink + gel trial pack with free shipping for only 10$.
Note: One of the best ways to support the podcast is to support the sponsors. For a complete list of all RRP sponsors and their respective vanity url's and discount codes, visit my Resources page and click "Sponsors".
SHOW NOTES
Books By Guru Singh
Related Podcasts You Might Enjoy
Thanks to Jason Camiolo for audio production, interstitial music and show notes; Margo Lubin and Blake Curtis for video, editing and graphics. Theme music by Ana Leimma.
*Disclosure: Books and products denoted with an asterisk are hyperlinked to an affiliate program. We are a participant in the Amazon Services LLC Associates Program, an affiliate advertising program designed to provide a means for us to earn fees by linking to Amazon.com and affiliated sites.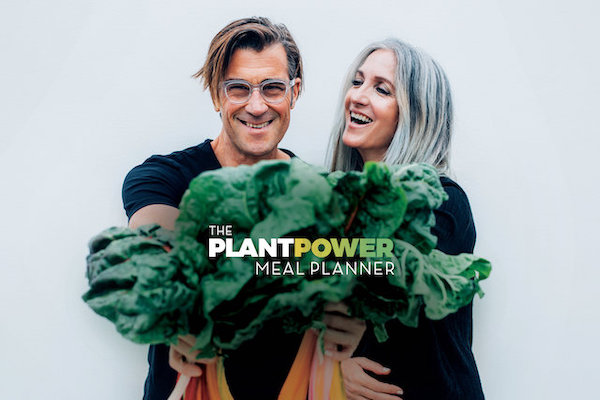 for 1000s of delicious, customized plant-based recipes & so much more, check out our Plantpower Meal Planner
 HOW CAN I SUPPORT THE PODCAST?
Tell Your Friends & Share Online!
Subscribe & Review:  iTunes | Spotify | Stitcher | Soundcloud | Google Podcasts
Donate: Check out our Patreon account
Support The Sponsors: One of the best ways to support the podcast is to support our sponsors. For a complete list of all RRP sponsors and their respective vanity url's and discount codes, visit my Resources page and click "Sponsors".
---