Podcast: Play in new window | Download | Embed
---
"Only one [species] has the power to determine what level of suffering is acceptable for all other sentient beings to endure."

Damien Mander
---
You don't want to fuck with Damien Mander.
The very definition of an alpha-male modern warrior, Damien is a former Australian Royal Navy Clearance Diver (the Australian equivalent of the Navy SEALS) and Special Operations Military Sniper for the Tactical Assault Group East, an elite direct-action and hostage-recovery unit. Post-military career, Damien spent years as a private military contractor in Iraq, where his duties included training the local police force in Baghdad.
But after 12 tours, disillusionment rendered Damien's occupation no longer tenable. Burned out and cynical, an existential crisis precipitated a directionless walkabout. Seeking adventure, Damien ultimately found himself in Africa volunteering in the fight against big game poaching. Coming face-to-face with the horrors of this practice, an encounter with a pregnant wild buffalo viciously trapped and mortally injured by poachers basically changed Damien's life – and sparked a new one altogether.
Immediately thereafter, Damien began liquidating his personal assets, founded the International Anti-Poaching Federation (IAPF) and reinvented himself as an African wildlife crusader — a warrior leveraging his modern tactical warfare experience to advance the cause of animal welfare and environmental conservation to put an end to the barbaric practice that is big game poaching.
Damien and the IAPF have had much success. But over time, Damien began to identify limitations in his highly militarized approach to solving the poaching problem. In 2017, this realization lead to his formation of Africa's first armed, all-women anti-poaching unit. Dubbed the Akashinga (The Brave Ones), these incredible women have been incredibly successful at changing the way that animals are protected — arresting poachers without firing a single shot — and permanently changing the conservation landscape for the better.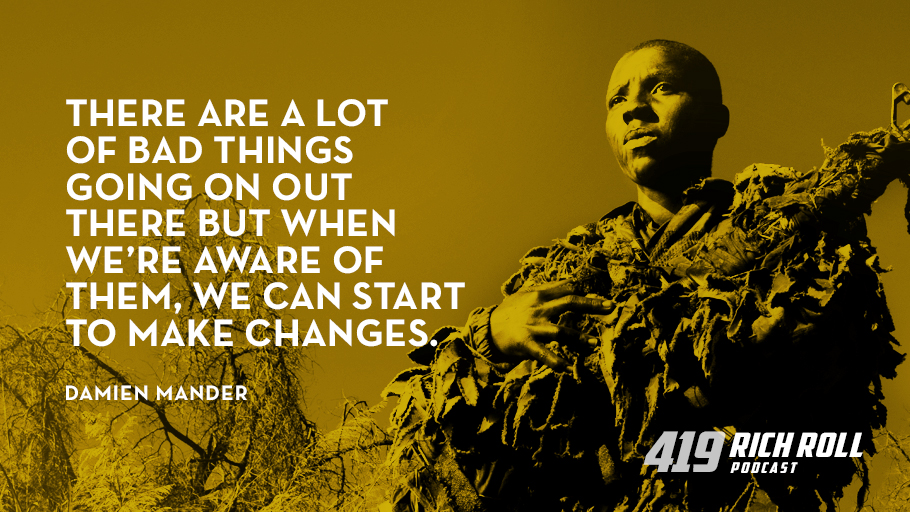 Damien's work has been featured in National Geographic, 60 Minutes, Animal Planet, Al Jazeera, Voice of America, Forbes & The Sunday Times. He is prominently featured in the upcoming James Cameron produced, vegan athlete documentary Game Changers. And I highly recommend everybody watch his incredible TED Talk, Modern Warrior.
A riveting tale you won't want to miss, today Damien's relates his transformation from 'man's man' meat-eating mercenary to hardcore animal conservationist to women's rights champion. His story is as extraordinary as it is inspiring. His work has completely changed the poaching and trophy hunting landscape. His heart is massive. And his example shifts the tectonic plates on how we think about masculinity and ecological responsibility in the modern age.
It was an honor to spend time with Damien. He is a role model to me personally. A man I respect deeply. And a paradigm breaker if there ever was one.
I sincerely hope you enjoy the exchange as much as I enjoyed having it. More than that, I hope it spurs you to action. To learn more and get involved, please visit IAPF.org
For the visually inclined, you can watch our entire conversation on YouTube at bit.ly/damienmander419 and the podcast is now available on Spotify.
Peace + Plants,

Listen, Watch & Subscribe
Apple Podcasts | YouTube | Spotify | Stitcher | Google Podcasts
Thanks to this week's sponsors
Brandless: Better stuff, fewer dollars. It's that simple. Shop carefully curated, affordable products shipped directly to your home. Gluten Free. Vegan. Cruelty Free. Non GMO. Tree Free Paper Products. Certified Organic. Go to brandless.com/richroll to get free shipping on orders of $48 or more.
Fully: From the popular Jarvis adjustable standing desks to their every-which-way active office chairs, to their many movement supporting accessories — anti-fatigue mats, treadmill desks and more — Fully is all about helping you bring more movement, energy and joy to your work and life. To get your body moving in your workspace, visit: fully.com/RICHROLL
STRAVA: The social media platform for athletes. For a limited time, Strava is offering Rich Roll Podcast listeners a chance to try their Summit features for FREE. Go to www.strava.com/summit and enter the code RichRoll at checkout.
SHOW NOTES
Watch Modern Warrior: Damien Mander at TEDxSydney
Background, Context & Reference:
Notable People Discussed in today's podcast:
Paul de Gelder: Ex AUS Army Paratrooper & Navy Clearance Diver,  shark attack survivor and podcast guest
Ryan Holiday: Author of: The Obstacle Is The Way* and Ego Is The Enemy* and (2x) podcast guest

Wilbur Smith

: Zambian novelist specialising in historical fiction about the international involvement in Southern Africa across four centuries, seen from the viewpoints of both black and white families

Jane Goodall

: primatologist, ethologist, anthropologist, and UN Messenger of Peace

Robert Mugabe

: Zimbabwean revolutionary and politician who served as Prime Minister of Zimbabwe from 1980 to 1987 and then as President from 1987 to 2017

Grace Mugabe

: second wife of former Zimbabwean President Robert Mugabe

Emmerson Mnangagwa

: Zimbabwean revolutionary and politician; current President of Zimbabwe
Related Podcasts You Might Enjoy:
Thanks to Jason Camiolo for production, audio engineering, interstitial music. Video, editing and graphics by Blake Curtis and Margo Lubin. Theme music by Ana Leimma.
*Disclosure: Books and products denoted with an asterisk are hyperlinked to an affiliate program. We are a participant in the Amazon Services LLC Associates Program, an affiliate advertising program designed to provide a means for us to earn fees by linking to Amazon.com and affiliated sites.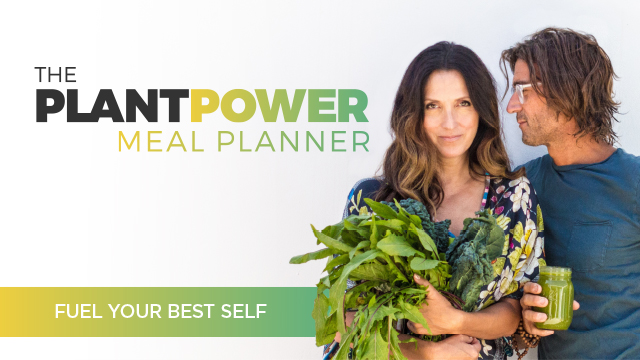 HOW CAN I SUPPORT THE PODCAST?
Tell Your Friends & Share Online!
Subscribe & Review:  iTunes | Spotify | Stitcher | Soundcloud | Google Podcasts
Donate: Check out our Patreon account
Download Our Free App: Now you can access, stream, download and share the entire RRP catalog in the palm of your hand on any iOS mobile device (iPhone, iPad and iPod Touch) with our mobile app. Never miss an episode, plus special announcements.
Support The Sponsors: One of the best ways to support the podcast is to support our sponsors. For a complete list of all RRP sponsors and their respective vanity url's and discount codes, visit my Resources page and click "Sponsors".