The shapeshifter of elite endurance sports, today's guest is by far one of the world's most remarkable all-around athletes.
Meet Cam Wurf, an Aussie who has distinguished himself at the highest, most elite level, in three distinct sports.
First in rowing where he represented Australia in the 2004 Athens Olympics. He then turned to professional cycling as a super domestique for Team Sky and now INEOS, where he played a crucial role in supporting guys like Chris Froome and Geraint Thomas, serving as a secret weapon to their Tour de France victories.
Concurrent with his duties as a professional cyclist, Cam has simultaneously distinguished himself at the highest level of Ironman triathlon, collecting wins at IM Wales and IM Australia, and is most well known for setting and holding (until this past year) the bike course record at the IMWC in Kona.
It's not unusual for him to sneak training runs after grueling Grand Tour stages, famous for not only leading Team INEOS to victory on the cobblestones of Paris Roubaix last year but celebrating the win by running a half marathon right after the race. One week he's pulling the peloton all day at a Spring Classic—the next he's across the world on an Ironman podium.
"When training, keep it simple. Focus on the fundamentals. And train for what you're going to face in the race."
– CAM WURF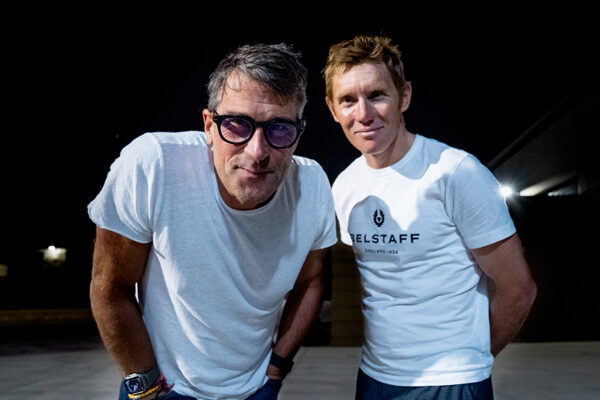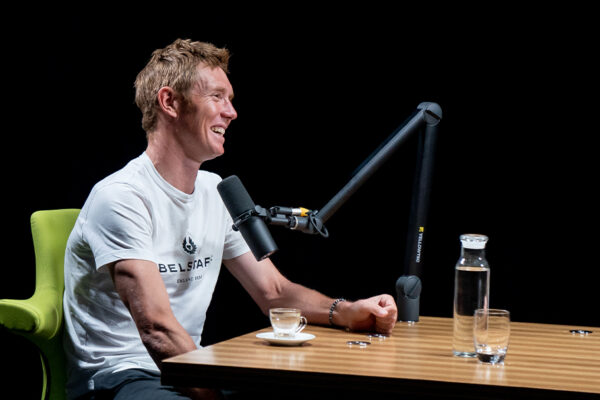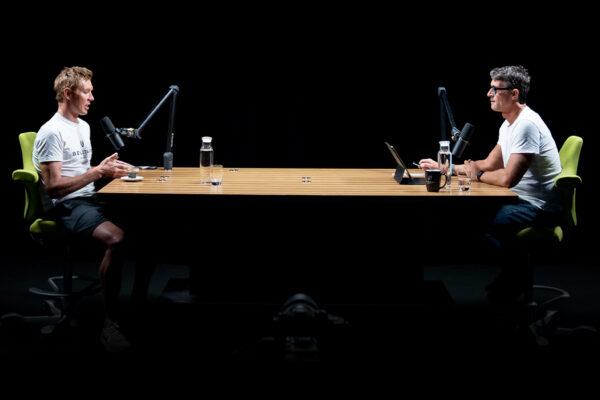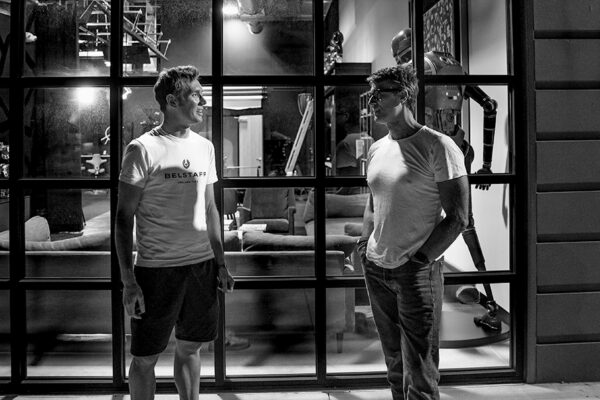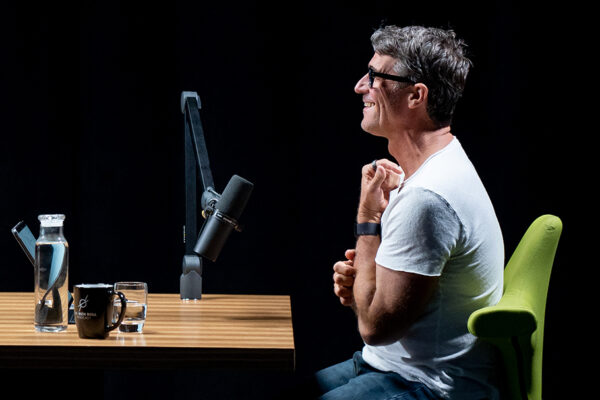 He can train and race with the best professional cyclists in the world, set bike course records at the world's most prestigious Ironmans, and even run a 2:45 marathon after a 2.4 mile swim and 112-mile bike. He doesn't seem to ever get tired. He absolutely loves training. And he's always smiling.
So who is this guy?
Like you, I have so many questions. And today Cam is here to answer them with an infectious enthusiasm I wish I could bottle.
Note: We recorded this episode back in February 2023. Since then he's bookended an impressive slew of races for INEOS with a podium at IM Lanzarote and two Ironman races in a week including securing his World Championship spot—it seems Cam is just getting warmed up.
The visually inclined can watch this exchange on YouTube. And as always, the audio version streams wild and free on Apple Podcasts and Spotify.
Enjoy!
Peace + Plants,

Listen, Watch, & Subscribe
I'm proud to announce my new book 'Voicing Change II'. To learn more & reserve your copy, click the button below.
There are a few simple ways you can support the show and the content we strive to craft and share every single week
Subscribe & Review: Please make sure to review, share comments and subscribe to the show on the various platforms (Apple Podcasts, YouTube & Spotify). This helps tremendously!
Patronize Our Sponsors: Supporting the companies that support the show! For a complete list of all RRP sponsors and their respective vanity URLs and discount codes, click the 'Sponsors' tab in the 'Shop' menu.
Spread The Word: Help grow our reach by sharing your enthusiasm for the podcast and/or your favorite episodes by posting about it on social media.
Thank The Team: I do not do this alone. Send your love to Jason Camiolo for audio engineering, production, show notes and interstitial music; with additional audio engineering by Cale Curtis and additional music by Moby; Blake Curtis & Dan Drake for video, & editing; graphics by Jessica Miranda & Daniel Solis; portraits by Davy Greenberg, Grayson Wilder & Gizelle Peters; video clips for social media are created by AJ Akpodiete; copywriting by Georgia Whaley; and theme music by Tyler Piatt, Trapper Piatt & Hari Mathis.
Amazon Disclosure: Third-party books and products denoted on this page and website may be hyperlinked to the Amazon affiliate program. We are a participant in the Amazon Services LLC Associates Program, an affiliate advertising program designed to provide a means for us to earn fees by linking to Amazon.com and affiliated sites.