There are professionals. There are Olympians. But rare is the athlete who is so entirely and utterly devoted to sport in mind, body, and soul, that they exceed titles all together.
Today I am lucky to host two of these extraordinary individuals: Norsemen Gustav Iden & Kristian Blummenfelt.
Childhood friends and constant training companions, Gustav and Kristian are taking over the triathlon world with ferocity—leaving no stone unturned, and no championship unconquered.
In an unprecedented period of just 9 months, Kristian was crowned Olympic champion in Tokyo and bagged the fastest Ironman performance ever in his debut. He became the first person to crush the 140.6 distance in under 7 hours at the Sub7 Project, clocking an astonishing (assisted, yes, but still astonishing) 6:44, and walked away victorious at the 2021 Ironman World Championships in St. George, Utah. 
After winning the 2021 70.3 World Champion title, this year Gustav had a spectacular 2022 debut victory at the Ironman World Championships in Kona—a race in which Kristian placed 3rd—emerging from Kristian's formidable shadow and smashing the overall Kona course record with a blistering 7:40:24. On top of that, he rewrote the marathon course record with a 2:36;15 26.2. 
"It took 10 years and a high volume of quality training to accomplish my dream. I was training more at 14 years old than some pros do today—that's what it takes."
– GUSTAV IDEN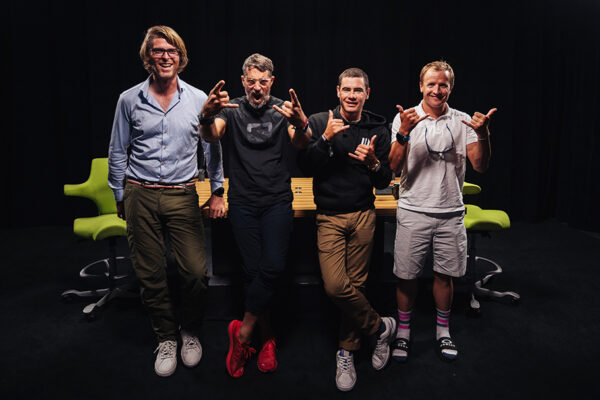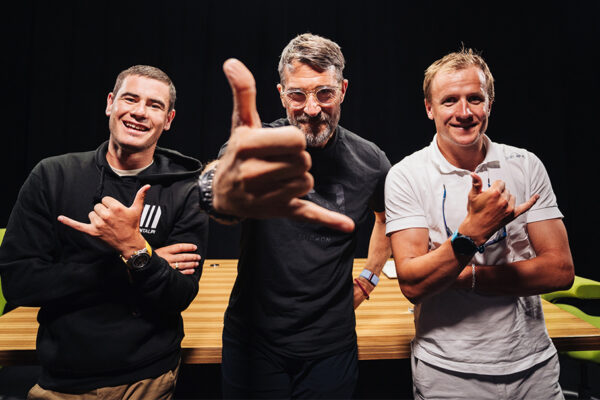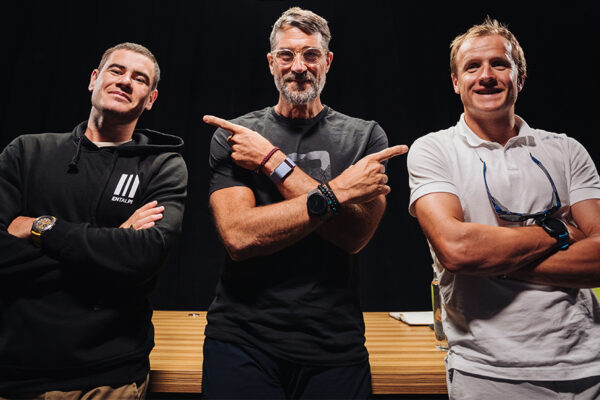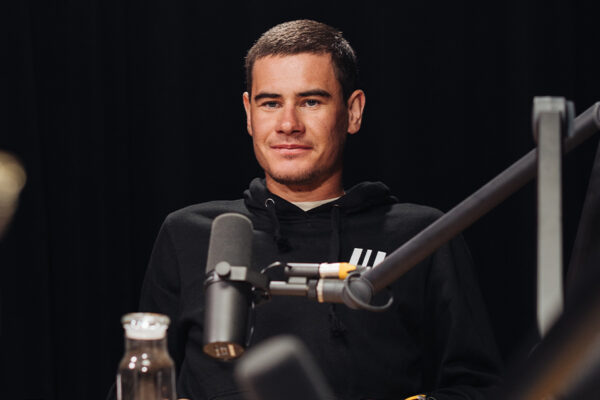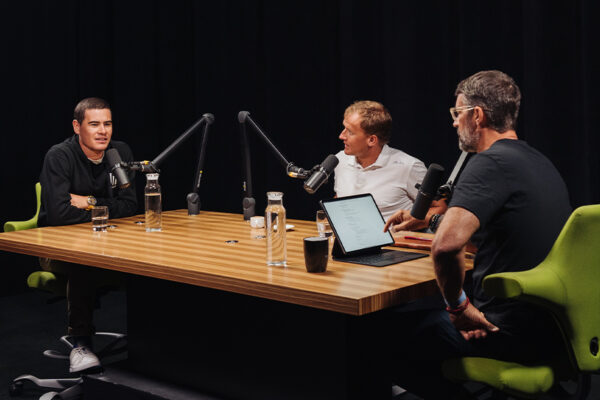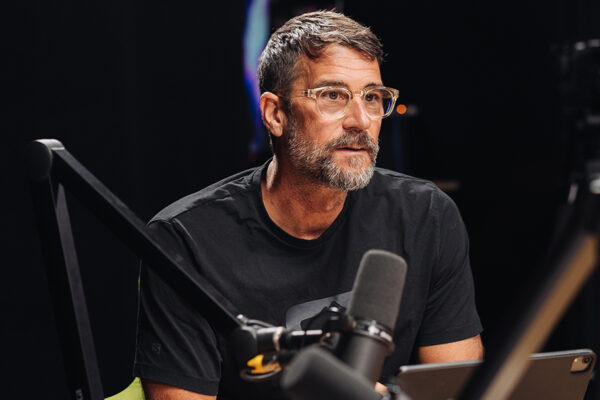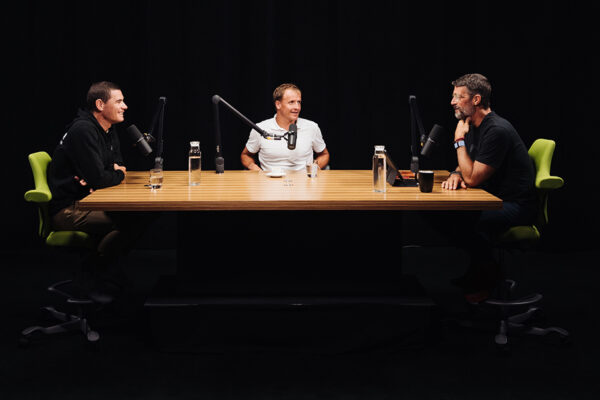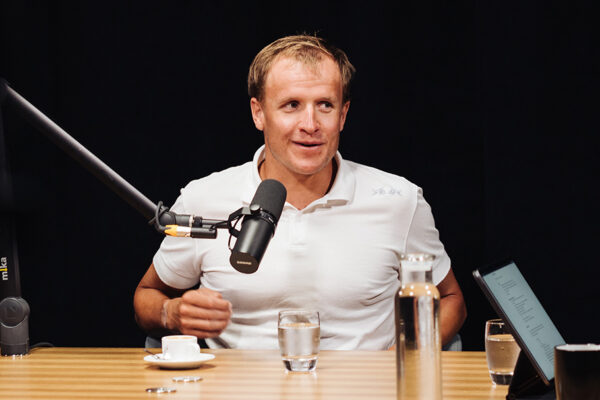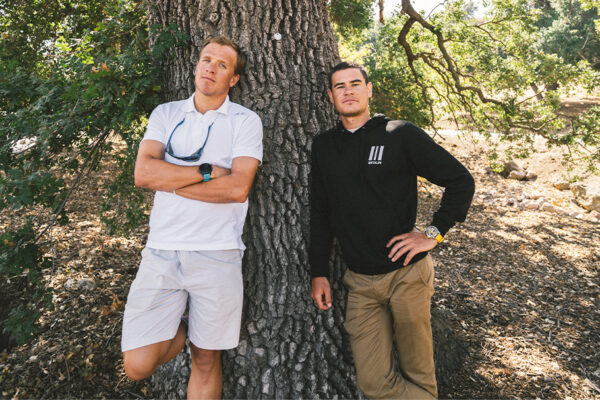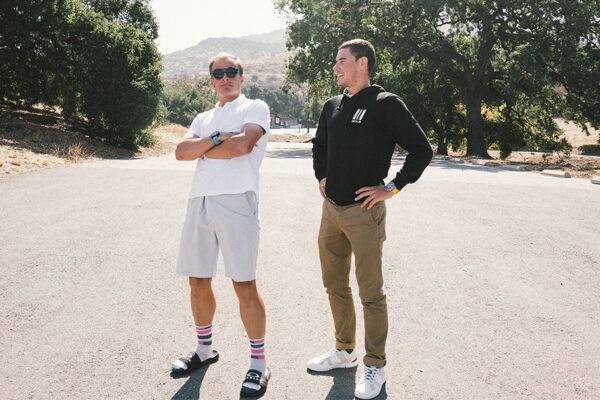 Racing in tandem until the very end, Gustav and Kristian gave mindboggling, paradigm-crushing performances at the 2022 Ironman World Championship this year. It was an unforgettable barnburner of a race, and today we dive deep into the metrics and mechanics of that epic day. We talk about:
the nature of their training and recovery;

the extreme science and data mining that underscores their racing protocols;

their advice for amateur athletes;

how they maintain a close friendship as competitors;
the ins and outs of advanced lactate testing, threshold training, race day nutrition;
the type of mindset needed to crush audacious goals; and more.
The visually inclined can watch the magic transpire on YouTube. As always, the podcast streams wild and free on Apple Podcasts and Spotify.
Final Note: If you dig this conversation, look out for my upcoming podcast with their coach (and mad genius) Olav Aleksander Bu, which will be released in the not-so-distant future.
The Norwegian Train is in the house. Tuck into that aero position, hammer some watts, and enjoy.
Peace + Plants,

Listen, Watch, & Subscribe
I'm proud to announce my new book 'Voicing Change II'. To learn more & reserve your copy, click the button below.
There are a few simple ways you can support the show and the content we strive to craft and share every single week
Subscribe & Review: Please make sure to review, share comments and subscribe to the show on the various platforms (Apple Podcasts, YouTube & Spotify). This helps tremendously!
Patronize Our Sponsors: Supporting the companies that support the show! For a complete list of all RRP sponsors and their respective vanity URLs and discount codes, click the 'Sponsors' tab in the 'Shop' menu.
Spread The Word: Help grow our reach by sharing your enthusiasm for the podcast and/or your favorite episodes by posting about it on social media.
Thank The Team: I do not do this alone. Send your love to Jason Camiolo for audio engineering, production, show notes and interstitial music; with additional audio engineering by Cale Curtis and additional music by Moby; Blake Curtis & Dan Drake for video, & editing; graphics by Jessica Miranda & Daniel Solis; portraits by Davy Greenberg, Grayson Wilder & Gizelle Peters; video clips for social media are created by AJ Akpodiete; copywriting by Georgia Whaley; and theme music by Tyler Piatt, Trapper Piatt & Hari Mathis.
Amazon Disclosure: Third-party books and products denoted on this page and website may be hyperlinked to the Amazon affiliate program. We are a participant in the Amazon Services LLC Associates Program, an affiliate advertising program designed to provide a means for us to earn fees by linking to Amazon.com and affiliated sites.