As rates of chronic disease continue to rise, What should I eat? has become one of the most important questions we can ask ourselves.
Here to help us cut through the morass of diet confusion to provide clear and actionable counsel is the very wise and articulate Dr. Alan Desmond. 
Certified in both Gastroenterology and General Internal Medicine, Dr. Alan Desmond is a gut health expert specializing in the role diet plays in the prevention and treatment of digestive diseases—more specifically the overall health benefits, of a whole-food plant-centric approach to nutrition.
He's presented at numerous international conferences alongside renowned plant-based advocates (and past podcast guests) such as Dr. Michael Greger, Dr. Michael Klaper, Dr. Kim Williams, and Dr. Neal Barnard, and he's an ambassador for Plant-Based Health Professionals UK, a non-profit group that educates the public, health professionals, and policy-makers on the incredible health benefits of a plant-based diet.
He's also the author of The Plant-Based Diet Revolution: 28 Days to a Healthier You—which is an essential step-by-step guide to discovering the true power of a plant-based diet for yourself.
"Digesting your food comfortably and efficiently is the essence of being a healthy human."
– DR. ALAN DESMOND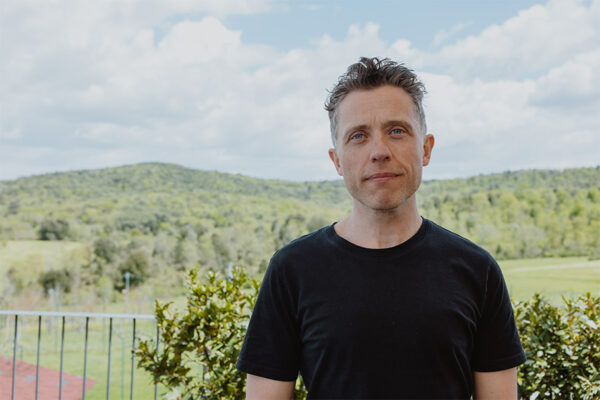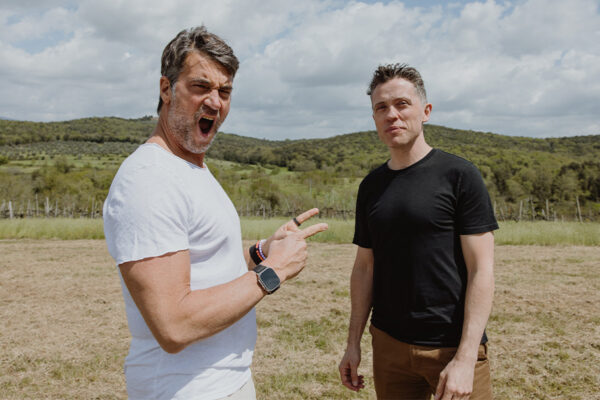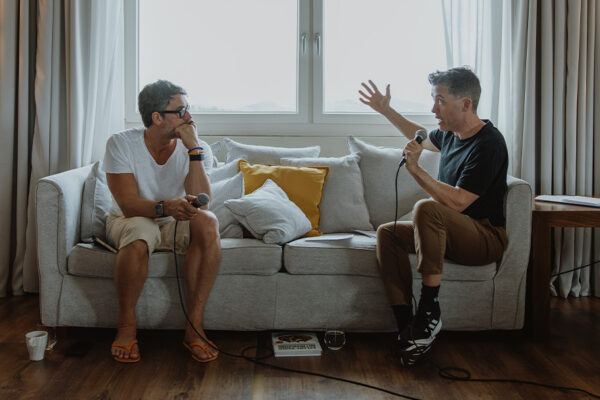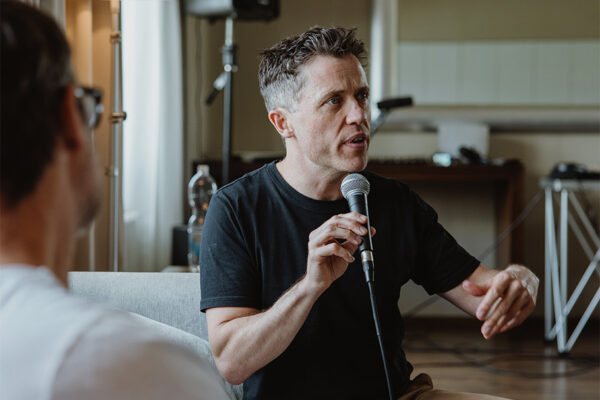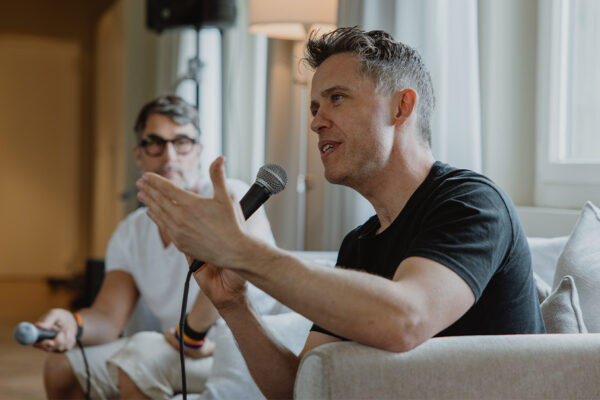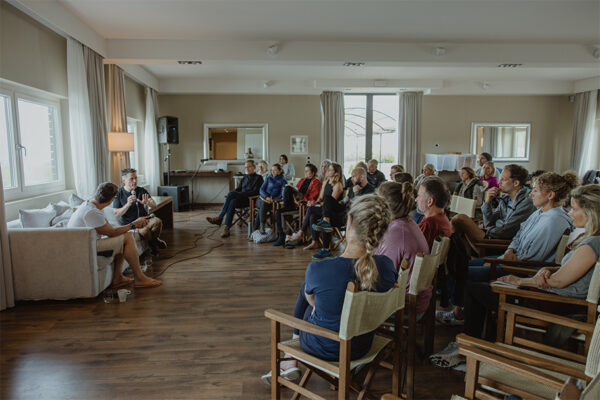 Recorded during our Plantpower retreat in Italy this past Spring, this is an illuminating conversation on the power of your plate to impact every facet of your health. 
Today Alan teaches us how we can harness the power of a healthy gut and optimize our overall well-being by simply eating more plants. We dive into the nitty-gritty of the microbiome, its relationship to digestive health, and the fundamentals of a healthy diet—in other words, what to eat and what to avoid.
The visually inclined can watch this exchange on YouTube. And as always, the audio version streams wild and free on Apple Podcasts and Spotify.
My hope is that this conversation leaves you with the information, strategies, and protocols you need to adopt better nutrition habits with staying power—because health isn't a diet, it's a lifestyle.
Enjoy!
Peace + Plants,

Listen, Watch, & Subscribe
I'm proud to announce my new book 'Voicing Change II'. To learn more & reserve your copy, click the button below.
There are a few simple ways you can support the show and the content we strive to craft and share every single week
Subscribe & Review: Please make sure to review, share comments and subscribe to the show on the various platforms (Apple Podcasts, YouTube & Spotify). This helps tremendously!
Patronize Our Sponsors: Supporting the companies that support the show! For a complete list of all RRP sponsors and their respective vanity URLs and discount codes, click the 'Sponsors' tab in the 'Shop' menu.
Spread The Word: Help grow our reach by sharing your enthusiasm for the podcast and/or your favorite episodes by posting about it on social media.
Thank The Team: I do not do this alone. Send your love to Jason Camiolo for audio engineering, production, show notes and interstitial music; with additional audio engineering by Cale Curtis and additional music by Moby; Blake Curtis & Dan Drake for video, & editing; graphics by Jessica Miranda & Daniel Solis; portraits by Davy Greenberg, Grayson Wilder & Gizelle Peters; video clips for social media are created by AJ Akpodiete; copywriting by Georgia Whaley; and theme music by Tyler Piatt, Trapper Piatt & Hari Mathis.
Amazon Disclosure: Third-party books and products denoted on this page and website may be hyperlinked to the Amazon affiliate program. We are a participant in the Amazon Services LLC Associates Program, an affiliate advertising program designed to provide a means for us to earn fees by linking to Amazon.com and affiliated sites.