Podcast: Play in new window | Download | Embed
---
"Sometimes, we have to completely let go of intuitions that are actually giving us false information about reality."

 Annaka Harris
---
What is consciousness? How does it arise? And why does it exist?
We take 'experience' for granted. But the very existence of consciousness raises profound questions: Why would any collection of matter in the universe be conscious? How are we able to think about this? And why should we?
Our guide for today's philosophic and scientific exploration of these mysteries is Annaka Harris.
An editor and consultant for science writers specializing in neuroscience and physics, Annaka is the author of the children's book I Wonder, a collaborator on the Mindful Games Activity Cards, by Susan Kaiser Greenland, and a volunteer mindfulness teacher for the Inner Kids organization.
Annaka's work has appeared in The New York Times and all of her guided meditations and lessons for children are available on the Waking Up app, the digital meditation platform created by her husband Sam Harris — the renown author, public intellectual, blogger, and podcast host.
Annaka's latest book — which recently hit the New York Times bestseller list and provides the focus for today's conversation — is entitled, Conscious: A Brief Guide to the Fundamental Mystery of the Mind. A must-read for any and all curious about one of the Universe's great mysteries, it's a brief yet mind-bending read that challenges our assumptions about the nature, origin and purpose of consciousness.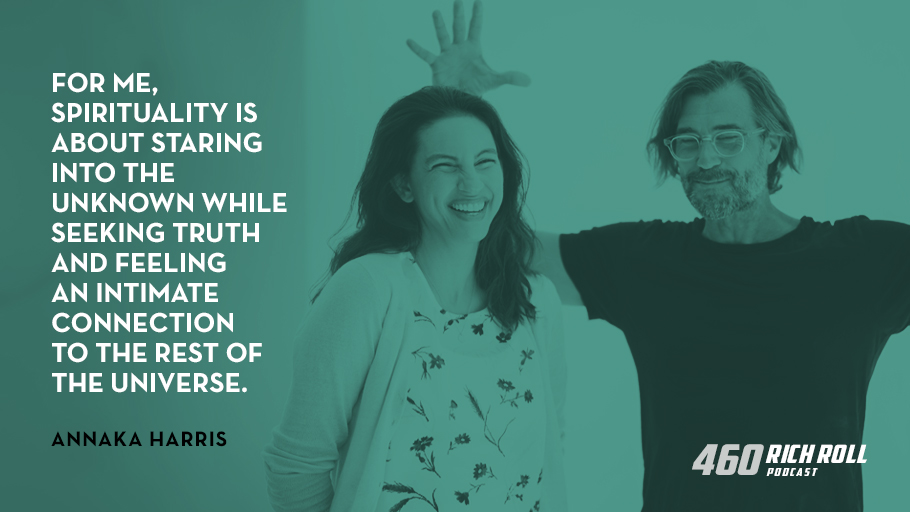 Equal parts nerdy and fun, this is a deeply profound conversation that tackles the very nature of consciousness itself — and what it means to be a living being having 'an experience'.
We discuss how Annaka became interested in this field and the path undertaken to writing this book.
Parsing instinct from scientific fact, we deconstruct our assumptions about consciousness and grapple with its essential nature — what is consciousness exactly? And where does it physically reside?
We discuss meditation and artificial intelligence. We dive into plant consciousness. We explore panpsychism (a theory I quite fancy). And we muse about the role of spirituality in scientific inquiry.
All told, this tackles the current limits of science and human understanding and leaves us wondering, is it possible to truly understand everything?
The visually inclined can watch our entire conversation on YouTube here: bit.ly/annakaharris460 (please subscribe!) and the podcast is of course available on Apple Podcasts and Spotify.
An intellectual delight from start to finish, I thoroughly enjoyed talking to Annaka and I sincerely hope you enjoy the listen.
Peace + Plants,

Photos courtesy of Ali Rogers.
Listen, Watch & Subscribe
Apple Podcasts | YouTube | Spotify | Stitcher | Google Podcasts
Thanks to this week's sponsors
Athletic Greens: 75 Wholefood Sourced Ingredients, 5 Key Areas of Health, 10 years in development. The Delicious Daily Habit That Sets You Up For A Healthy Future. Healthy Daily Supplement. Invest In Your Health. No Compromises. Go to: athleticgreens.com/richroll and claim your special offer today: 20 FREE travel packs valued at $79 with your first purchase.
Native: Safe, Effective Protection Against Odor & Wetness. For Men & Women. Deodorant That Isn't A Chemistry Experiment – No Aluminum, Parabens, Phthalates Or Talc. Nontoxic Ingredients. Paraben Free. Aluminum Free. Lasts All Day. For 20% off your first purchase, visit nativedeodorant.com and use promo code Roll during checkout!
Squarespace: The easiest way to create a beautiful website, blog, or online store for you and your ideas. Save 10% at checkout when visit squarespace.com/richroll and use the coupon code "RICHROLL" at checkout.
Note: One of the best ways to support the podcast is to support the sponsors. For a complete list of all RRP sponsors and their respective vanity url's and discount codes, visit my Resources page and click "Sponsors".
Notable People Discussed:
Sam Harris: (Annaka's husband) philosopher, neuroscientist, host of the Making Sense Podcast and author of Waking Up: A Guide to Spirituality Without Religion*

Jud Brewer M.D., Ph.D

.: (

upcoming guest!

) is an American psychiatrist, neuroscientist and author. He studies the neural mechanisms of mindfulness using standard and real-time fMRI, and has translated research findings into programs to treat addictions

Cory Allen

: musician, composer, mastering engineer and record label owner

Nima Arkani-Hamed

: American-Canadian theoretical physicist of Iranian descent, with interests in high-energy physics, quantum field theory, string theory, cosmology and collider physics. Arkani-Hamed is a member of the permanent faculty at the Institute for Advanced Study in Princeton, New Jersey

Thomas Nagel

: American philosopher and University Professor of Philosophy and Law Emeritus at New York University, where he taught from 1980 to 2016. His main areas of philosophical interest are philosophy of mind, political philosophy and ethics

Susan Kaiser Greenland

: author and teacher of mindfulness and meditation, practicing a state of present-moment awareness to develop overall attentiveness and social/emotional skills.
Related Podcasts You Might Enjoy:
*Disclosure: Books and products denoted with an asterisk are hyperlinked to an affiliate program. We are a participant in the Amazon Services LLC Associates Program, an affiliate advertising program designed to provide a means for us to earn fees by linking to Amazon.com and affiliated sites.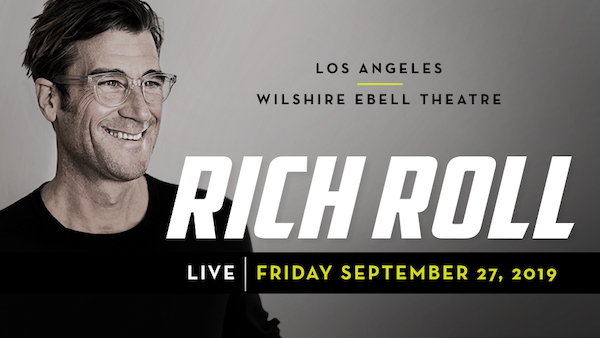 Thrilled to announce my first live show + podcast! Click here for tickets
 HOW CAN I SUPPORT THE PODCAST?
Tell Your Friends & Share Online!
Subscribe & Review:  iTunes | Spotify | Stitcher | Soundcloud | Google Podcasts
Donate: Check out our Patreon account
Download Our Free App: Now you can access, stream, download and share the entire RRP catalog in the palm of your hand on any iOS mobile device (iPhone, iPad and iPod Touch) with our mobile app. Never miss an episode, plus special announcements.
Support The Sponsors: One of the best ways to support the podcast is to support our sponsors. For a complete list of all RRP sponsors and their respective vanity url's and discount codes, visit my Resources page and click "Sponsors".