We all face difficult experiences at some point in our lives: loss, grief, disappointment—feelings that can be overwhelming, confusing, and even paralyzing to confront.
But what if we could transform our pain into something beautiful? What if we could use our creativity to process our emotions and, in turn, transmute them into something that speaks to others, serves as a communal salve, and illustrates that hope, help, and healing are possible?
Today we explore the art of understanding, accepting, and processing emotion through the creative process with the incredibly talented actor, writer, director, and new friend, Zach Braff.
Many of you may know Zach from the hit TV show 'Scrubs,' or his seminal directorial debut 'Garden State'—a much-celebrated independent film he wrote, directed, and starred in alongside Natalie Portman. But today, we dive into the creative process behind Zach's newest directorial effort, 'A Good Person,' a story about a young woman played by the eminently talented Florence Pugh whose world crumbles in the wake of surviving an unimaginable tragedy.
"It's cathartic when I watch one of my films with an audience. When they laugh or swipe a tear—that's when I feel like I'm not alone in my emotions."
– ZACH BRAFF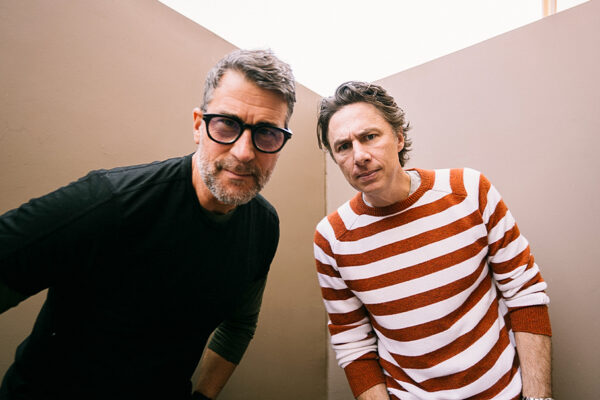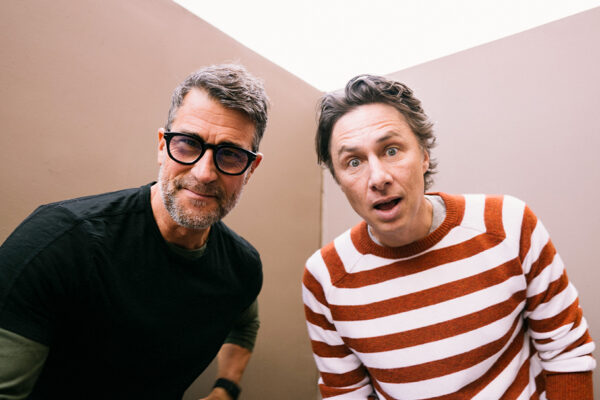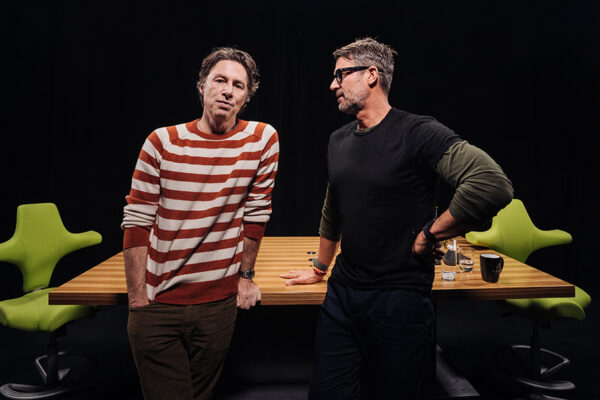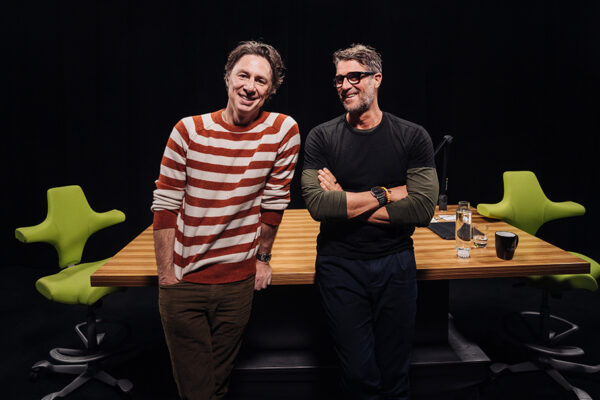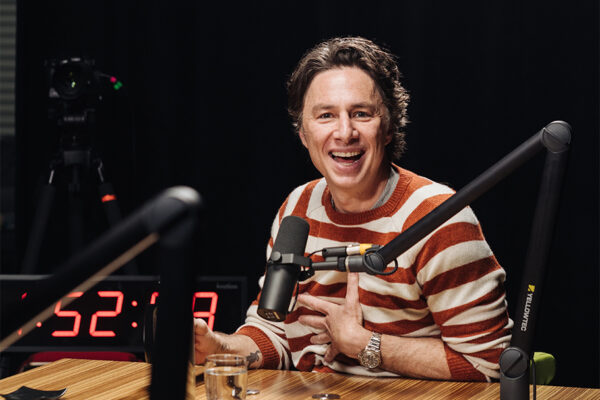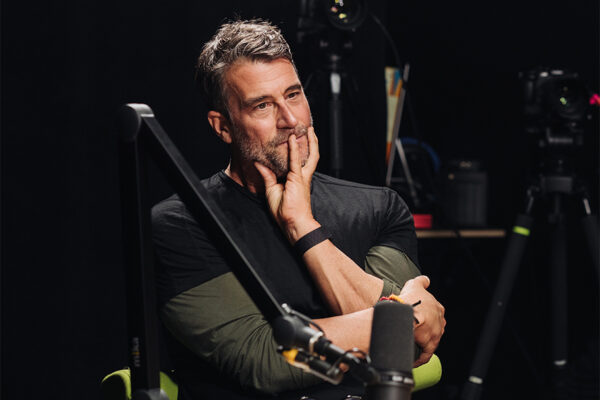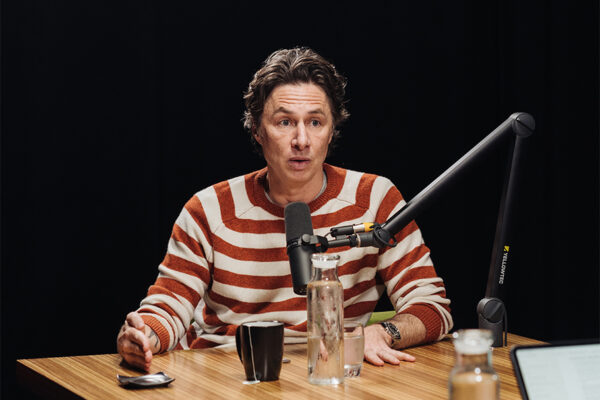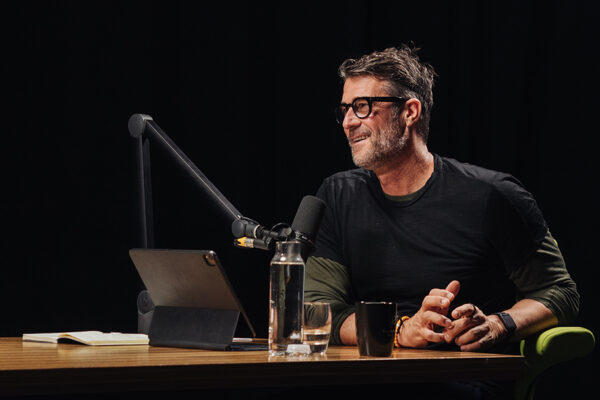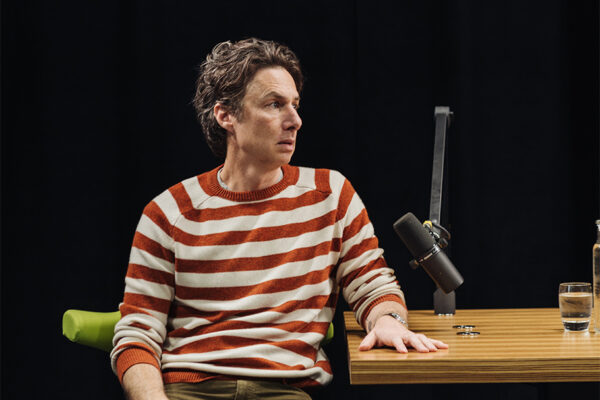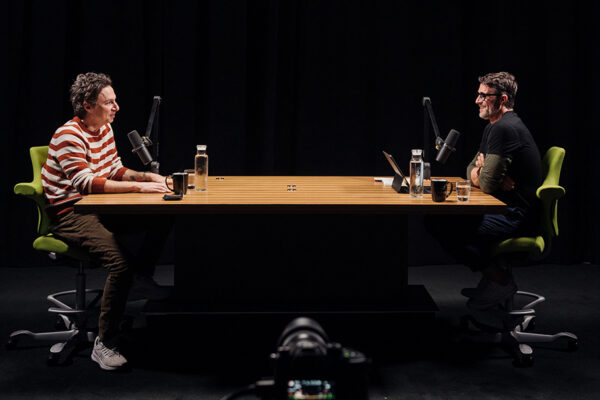 'A Good Person' portrays complicated truths about grief, addiction, forgiveness, trust, friendship—and the messy path to sobriety and becoming whole—all themes close to my heart that I relate to deeply through my own lived experience. Zach renders these themes with a keen appreciation for the nuance and an impressive degree of accuracy rarely portrayed in cinema.
In addition to discussing Zach's background and his relationship with creativity, today we talk about what happens when you create with authenticity, find presence in pain, and make your own meaning. We also discuss Zach's own personal journey in bringing this story to life and the impact he hopes it will have on audiences.
Note: If you care about independent cinema, if you enjoy mature fare, great writing, and great acting, make a point of going to the theatre this weekend and checking it out. 'A Good Person' opens nationwide this Friday, March 24th— and how long it remains in the theatres is up to you. Let's help him make this one a hit.
The visually inclined can watch it all go down on YouTube. And as always, the audio version streams wild and free on Apple Podcasts and Spotify.
Zach is an artist in the truest sense of the word and I loved getting to know him through this conversation. It's a privilege to share his wisdom and experience with you today.
Peace + Plants,

Listen, Watch, & Subscribe
I'm proud to announce my new book 'Voicing Change II'. To learn more & reserve your copy, click the button below.
There are a few simple ways you can support the show and the content we strive to craft and share every single week
Subscribe & Review: Please make sure to review, share comments and subscribe to the show on the various platforms (Apple Podcasts, YouTube & Spotify). This helps tremendously!
Patronize Our Sponsors: Supporting the companies that support the show! For a complete list of all RRP sponsors and their respective vanity URLs and discount codes, click the 'Sponsors' tab in the 'Shop' menu.
Spread The Word: Help grow our reach by sharing your enthusiasm for the podcast and/or your favorite episodes by posting about it on social media.
Thank The Team: I do not do this alone. Send your love to Jason Camiolo for audio engineering, production, show notes and interstitial music; with additional audio engineering by Cale Curtis and additional music by Moby; Blake Curtis & Dan Drake for video, & editing; graphics by Jessica Miranda & Daniel Solis; portraits by Davy Greenberg, Grayson Wilder & Gizelle Peters; video clips for social media are created by AJ Akpodiete; copywriting by Georgia Whaley; and theme music by Tyler Piatt, Trapper Piatt & Hari Mathis.
Amazon Disclosure: Third-party books and products denoted on this page and website may be hyperlinked to the Amazon affiliate program. We are a participant in the Amazon Services LLC Associates Program, an affiliate advertising program designed to provide a means for us to earn fees by linking to Amazon.com and affiliated sites.