How do you overcome a creative rut?
Whether it's crippling perfectionism stunting your project or self-doubt holding you back, today's guest has the tools to get you started, overcome creative blocks, and get your work into the hands of the people you most want to help.
Meet the singular Seth Godin.
A renown master of creativity, productivity AND marketing, Seth is the author of more than 19 international bestsellers as well as an entrepreneur, a speaker, a climate activist, and a solo contributor to his incredibly popular daily blog, which he's been writing every single day since 2005. He's a giant in the publishing industry and even secured a seat in the marketing hall of fame.
Through his work, including books like Tribes, Purple Cow, Linchpin, The Dip, and This Is Marketing, Seth seeks to turn people's lights on, inspire them to action, and teach them how to level up. And in today's conversation, he certainly delivers on that endeavor.
"The rule is simple: the person who fails the most wins."
– SETH GODIN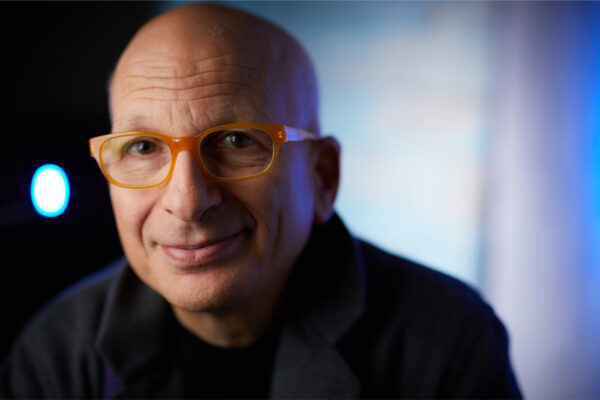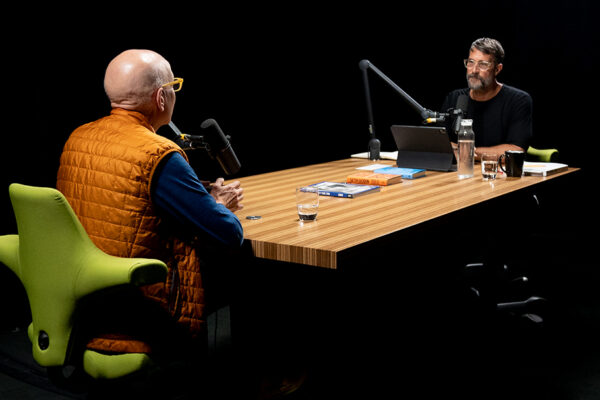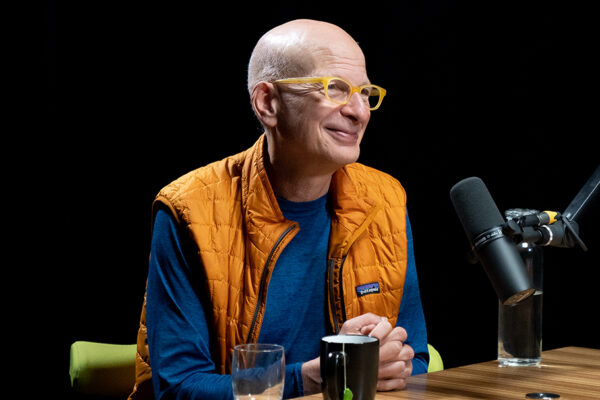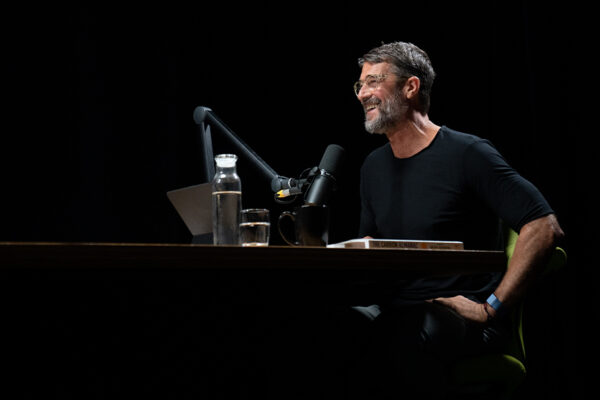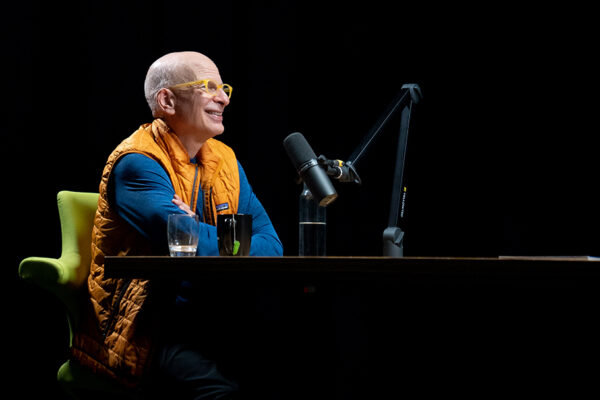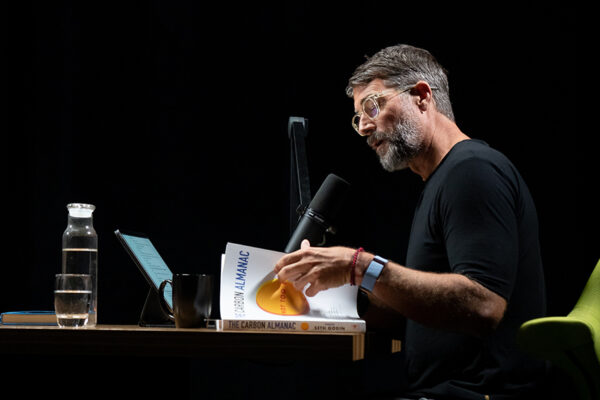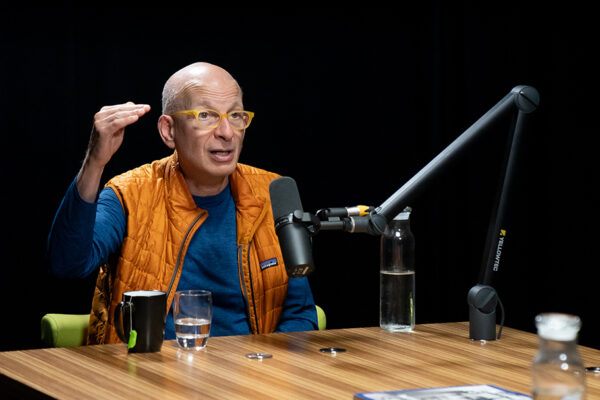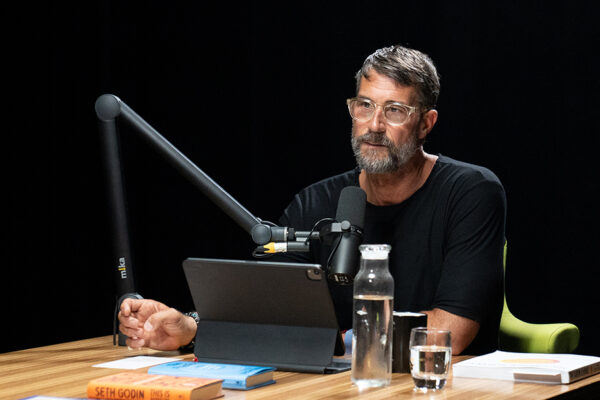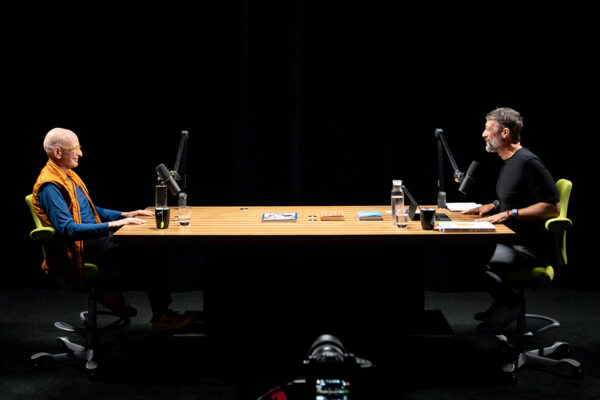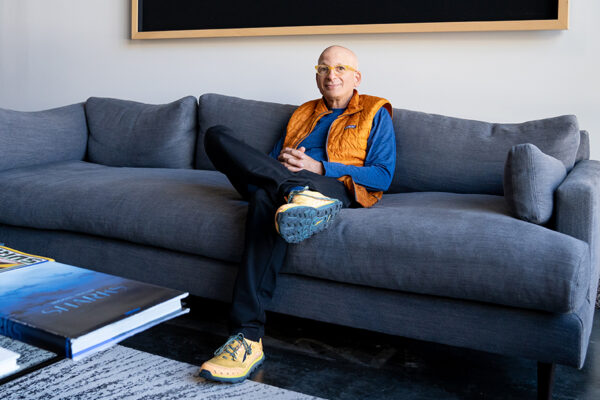 This is a conversation about the human impulse to create. Why personal expression matters. What gets in the way of doing our best work. And how to overcome those obstacles to ship the work we're here to.
It'a conversation about art, productivity, the distinction between marketing and advertising, and the pitfalls of modern education.
We also take a dive into his most recent (and quite possibly, most important) book, The Carbon Almanac, a one-stop-shop on everything we know, have known, and potentially will know about global climate change.
The visually inclined can watch it all go down on YouTube. And as always, the podcast streams wild and free on Apple Podcasts and Spotify.
Seth is a legend and a luminary.
His impact on my work and life is beyond measure.
I was nervous to meet him.
What transpired exceeded expectation.
May his words exhilarate your creative journey.
Peace + Plants,

Listen, Watch, & Subscribe
Start your new year intentions right with $20 off a full year subscription to the Plant Power Meal Planner with promo code POWER20 at checkout.
There are a few simple ways you can support the show and the content we strive to craft and share every single week
Subscribe & Review: Please make sure to review, share comments and subscribe to the show on the various platforms (Apple Podcasts, YouTube & Spotify). This helps tremendously!
Patronize Our Sponsors: Supporting the companies that support the show! For a complete list of all RRP sponsors and their respective vanity URLs and discount codes, click the 'Sponsors' tab in the 'Shop' menu.
Spread The Word: Help grow our reach by sharing your enthusiasm for the podcast and/or your favorite episodes by posting about it on social media.
Thank The Team: I do not do this alone. Send your love to Jason Camiolo for audio engineering, production, show notes and interstitial music; with additional audio engineering by Cale Curtis and additional music by Moby; Blake Curtis & Dan Drake for video, & editing; graphics by Jessica Miranda & Daniel Solis; portraits by Davy Greenberg, Grayson Wilder & Gizelle Peters; video clips for social media are created by AJ Akpodiete; copywriting by Georgia Whaley; and theme music by Tyler Piatt, Trapper Piatt & Hari Mathis.
Amazon Disclosure: Third-party books and products denoted on this page and website may be hyperlinked to the Amazon affiliate program. We are a participant in the Amazon Services LLC Associates Program, an affiliate advertising program designed to provide a means for us to earn fees by linking to Amazon.com and affiliated sites.